Featured In:
Table of Contents
Here are more resources that can help you
A research assistant is in charge of aiding in the collection and logging of data in investigations or experiments. To work in this field you need to highlight your strong laboratory skills and knowledge of research techniques. In this guide we will provide you with practical examples and job-specific tips to help you write a resume which will land you a role as a research assistant.
Research Assistant Resume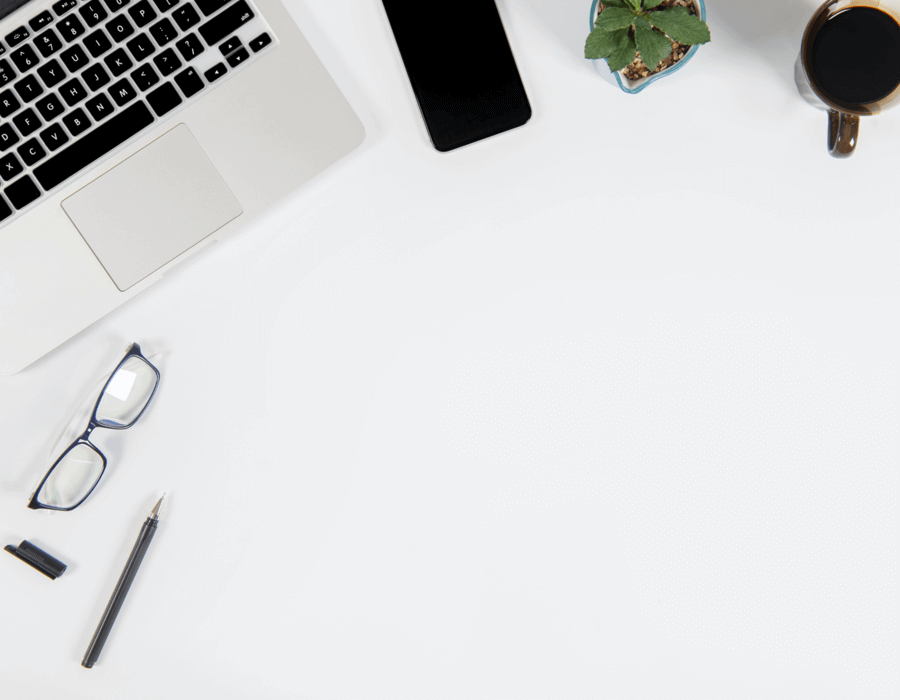 Research Assistant Resume
This resume example for a research assistant shows the required sections you need to include in every resume, as well as a broad idea of accomplishments, skills and qualifications you can use as a research assistant.

Most resumes include the following:

Your complete contact information, including your phone number, email address and location.
An opening statement which could either be an objective statement or a professional summary.
The work history section to showcase your job details in reverse-chronological order.
A skills section with a balanced mix of hard, soft, and technical skills.
An education section for displaying details of your academic qualifications.
Optional sections for your certifications, licenses or awards.
Free Downloadable Resume Templates
Subtle Creativity

Ready for More
Prepare to Write Your Resume
A lot goes into writing a resume, but you'll be surprised how easy the resume-writing process becomes if you do some preparation. Here are a few pointers for you to review these pointers before sitting down to write:
Familiarize yourself with the requirements of the role. If the employer is looking for particular skills like specimen handling or lab operations, include them word-for-word on your resume.
Research your performance reviews and project data to gather quantifiable achievements that help you stand out. A good example is: "Reducing project completion time by 40% using statistical data modeling techniques".
Gather details such as employment dates, graduation dates, locations, transcripts and certifications to create accurate work history and education sections that employers can verify.
Recruiters can use applicant tracking systems (ATS) to scan your resume and determine if you pass a second evaluation round. To bypass the ATS, include relevant keywords from the job ad, avoid generic terms, use proper spelling and grammar and avoid flashy fonts or complex template designs.
When including keywords on your resume, always write the complete concept and its respective acronym; for example, Geographical Information System (GIS).
Study resume examples for your desired job role. This helps you better understand the skills and achievements you need to mention in your research assistant resume. Sample resumes also give you a visual reference to compare with your own.
Choose the Right Resume Format
The first step in the resume writing process is selecting an appropriate format. Resume formats organize your resume sections to showcase your strengths and mask weaknesses. Choose the most suitable format from the chronological, functional or combination resume types depending on your experience level, skills, and career goals.
The chronological resume focuses on accomplishments within the work history section and is the best choice for scientists with 10+ years of experience.
You might want to consider using the functional resume, or 'skills-based resume,' if you are starting out your career and lack any notable work experience. This resume format emphasizes the skills section while downplaying the work history.
The combination format equally showcases your skills and work history sections proving you have the knowledge and practical experience to tackle a new challenge.It can be helpful if you're a research assistant with a few years of experience applying for a senior role.
Check out our resume formats guide will provide more details about each resume type.to learn more about writing each resume type.
Chronological

Functional

Combination
How to Write Your Resume With Examples
Our step-by-step guide will provide you with a thorough explanation of how to write each resume section, all tailored to the role of a research assistant.
1. Write a compelling opening statement.
Resumes can have two different opening statements: the career objective and the summary statement. The summary statement is the strongest option for most applicants since it focuses on showing employers the candidate has the skills and experiences the job requires. The career objective works best if you have little experience, are changing careers or are returning to the workforce after a break. This approach allows you to explain your career situation, establish goals within the job and mention the skills you possess.
If you're a recent graduate applying for a research assistant, you will benefit from using a career objective. Let's compare the following examples so you can understand how to formulate this section:
Poor example:
"Recent Biology graduate with experience working in a lab and making reports. Eager to be a research assistant in your lab and help the team produce great results."
This is a poor career objective that does not mention specific skills or unique experiences to gauge the employer's qualifications for the job.
Good example:
"A distinguished graduate student of Biology with four consecutive years on the Dean's list. Interned as a lab assistant in Frederick National Laboratory for Cancer Research. I'm looking for a research assistant role in your lab to help produce groundbreaking cancer research and to continue developing my lab operation skills in collecting and logging experimental data, mixing solutions, weighing samples and conducting statistical analysis."
This career objective clearly states the candidate's career situation and complements it with substantial academic achievements and an internship experience in the related field. It also conveys their goal of doing cancer research and provides a relevant skill set which would help them thrive in the role.
If you think a summary statement is a better option for you, use these tips to personalize and maximize your summary statement:
Mention skills from the job ad to show recruiters you possess the relevant knowledge to work on the specific investigation.
Include one impressive achievement from a past role that shows you excelled in the job and can bring in similar results in the new position. For instance, you could mention how you "conducted quality checks on data sources which allowed the team to be aware of 15% more unnoticed inconsistencies".
Add numeric figures that help you illustrate your achievements, such as the number of hours worked, productivity increases in percentages, years of experience, etc.
Here is an example of a summary statement for your reference::
"Passionate research assistant experienced in conducting laboratory, library and field research. Knowledgeable of research reporting and analysis, survey development and documentation requirements. Helped manage 100 cases which involved surveys, data verification and recordkeeping."
2. Display your job-relevant skills.
The skills section of your resume should convey a diverse range of skills which help research assistants thrive. You should generally include six to eight skills in a simple bulleted list format if you're writing a chronological or a combination resume.
On the other hand, if you are using a functional resume, you must highlight the top three to four skills relevant for the position and elaborate on them. You'll also want to show how you employed these skills and include three examples of achievements in using them..
Here is an example of how to write a functional resume skills section:
Skills
Scientific Research
Participated in the design, execution and monitoring of clinical trials. Analyzed and managed collected clinical data for further research.
Ensured compliance with the set standards and protocols to meet the overall clinical objectives.
Provided easy access to all clinical and experimental data for the senior researcher or supervisor. Handled massive databases with accuracy and improved the time to process experimental data by 25%.
Describe some of your job responsibilities and achievements related to your academic life. If possible, support the examples with quantifiable metrics.
As a research assistant, you need to display a balanced mix of soft, hard and technical skills.
Soft skills are the attributes that characterize your personality, attitude and work ethic. Some of the necessary soft skills for a research assistant are:
Good communication skills
Good judgment skills
Critical thinking
Attention to detail
Creativity
Active learning
Excellent planning and organizing skills
Excellent team skills
Meticulousness and diligence
Patience
Hard skills refer to the knowledge you gain through education and practical experience. Some of the hard skills required for research assistants are:
Excellent data analysis skills
Good writing and presentation skills
Resource management
Statistical and quantitative abilities
Good knowledge of the company's research goals and objectives
Knowledge of the latest trends in industry-specific research
Good understanding of research methods and sources
Knowledge of quality standards
Patents and copyrights knowledge
Laboratory skills
Technical skills refer to the use of job-related technologies and digital applications. For a research assistant's role, the following technical skills are favorable:
Expert in MS office applications like Word, Excel and PowerPoint.
Good at data management systems, i.e., Genemod, Labguru
Good knowledge of business analytics like SAS or Qlik.
Project management skills in Asana, Trello, Jira.
If you want more personalized research assistant skills you can check our Resume Builder. This tool offers suggestions based on your desired role and years of experience, so you can cut back the time it takes you to write your resume sections. This powerful writing tool paired with professionally-designed resume templates and unlimited cloud-based storage will change how you write resumes.
3. Showcase your work history.
Your work history shows employers your relevant experience as a research assistant by listing previous professional roles in the field of Science. The work history organizes your jobs in reverse-chronological order. Therefore, you should begin by listing your current or most recent job and working backwards to your first scientific role.
All work history entries should include the job title, company name, location and dates of employment. In the chronological and combination resumes you need to expand each role with three to four bullet points describing your duties and accomplishments.
Let's look at the examples below to understand how to write this section in the best way possible:
Poor example:
Work History
August 2019 - Current
Research Assistant | The University of Texas | Austin, TX
Collected and analyzed data.
Summarized field data.
Updated the website.
This research assistant's work history entry doesn't describe specific skills or achievements, hence failing to draw potential employers' attention.
Good example:
Work History
August 2019 - Current
Research Assistant | The University of Texas | Austin, TX
Supervise and mentor undergraduate students working on research projects.
Accurately maintain 10 weekly reports on all field studies and safeguard the confidentiality of subjects, as per the standard protocols.
Prepare and present the research reports and presentations to senior researchers and faculty members.
In contrast, this research assistant's work history entry contains details about specific duties and achievements which proves to employers the candidate is more than ready for the job.
The following tips will help you write an impactful work history:
Tailor your resume to the job: Instead of listing generic duties, mention unique achievements that differentiate you from other applicants.
Use numeric figures: Numbers help you better illustrate your career accomplishments. For example, list the hours you worked on an experiment, the number of reports you made or the percentage of data you validated.
Incorporate skills: Enrich your work history descriptions by including skills and keywords from the job ad to provide more detail about how you completed tasks.
4. Finish with your contact information, education and any custom sections.
Education
One of the most important sections for research assistants is the Education section. Most employers look for at least a bachelor's degree in the relevant matter of the investigation you are pursuing, however a higher education is also considered a significant advantage.
Apart from having a solid academic background, your academic-related activities, like being a lab assistant or teaching assistant, can also show you have relevant experience. Make sure to also include relevant coursework and certifications to enhance your resume..
Certifications, Licenses and Custom Sections
If you have two or more certifications, create a separate section instead of listing them in the education section.
Some valuable certifications for a research assistant are:
This certification is awarded to a clinical research associate (CRA) who meets the eligibility requirements and has proficiency in specific knowledge and job-related skills. A CRA supervises and supports the execution of a clinical trial on behalf of a sponsor.
The Society of Clinical Research Associates certifies that you are a Certified Clinical Research Professional equipped to conduct clinical research involving human subjects and perform at the highest international standards.
Advanced Clinical Trial Assistant Certification (ACTAC)
An excellent option for pre med, prePharmD and pre-health students, this ACTAC certification prepares you with the knowledge, tools and techniques to be a research assistant. You'll learn the fundamentals of clinical research, ethics courses, trial management, data handling, etc.
Clinical Research Associate Certification
The Advanced Clinical Research Associate Certification (ACRAC) is ideal for anyone with at least a bachelor degree in science who wants to get their foot in the door as a research assistant. This certification will teach you all the extensive knowledge you need to thrive as an entry-level professional and move up the ladder.
Some additional certificate courses for research assistants which could be helpful are:
Educational Research Applications
Quantitative Research
Research Evaluation
Research Methodology
Lastly, make sure to place your contact information at the top of your resume and include your full name, city and state of residence, phone number and professional email address.
Free Downloadable Resume Templates for Research Assistant
You can use these resume templates to build your research assistant resume with the help of our pro tips, which give you advice on how to write your sections. Easily edit these templates on your preferred word processors, print them or upload them to an online application and get ready to apply to your RA role.
FAQ
Updated: August 26, 2022
What are the top three skills required for a research assistant?
The top three skills for a research assistant depend on their research area. However, all research assistants need excellent communication skills (both verbal and written), time management skills and the ability to handle large volumes of data.
How can a research assistant stand out?
Work closely with your mentor or senior researcher to develop your skills as a research assistant and take advantage of networking opportunities. The ability to constantly and efficiently carry out your assigned tasks, be dependable and committed to your job or project and stay on top of the latest publications and scientific advancements can make you stand out as a research assistant.
What is a good career objective for a research assistant?
A good objective statement for a research assistant should be clear about the candidate's aspirations as a professional and what skills they have to benefit the company. For example, a research assistant could write, "As a graduate student in microbiology, I'm interested in working as a Graduate Research Assistant at the University of Nebraska to assist in gathering, documenting and analyzing data for new research in diverse areas and also for providing support to the faculty head."