Featured In:
Table of Contents
Here are more resources that can help you
As an epidemiologist, you need to highlight skills like analyzing and investigating health data to provide conclusions related to the spread of infectious diseases. Our guide will help you write each section of your resume and maximize your achievements with the help of job-specific tips and resume examples.
Browse our free resume templates and job-specific examples designed by career experts to help you get your next job.
Epidemiologist Resume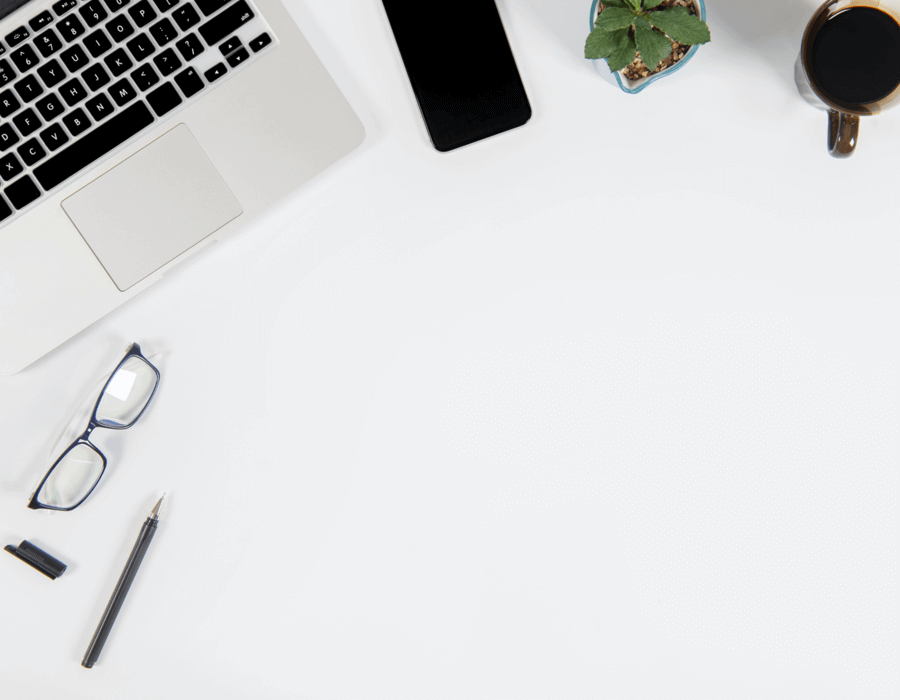 Epidemiologist Resume
Refer to this epidemiologist resume example to understand what sections to include on your resume and the type of content you should be writing.

All resumes, like the one above, have the following sections:

Your complete contact information, including your name, city and state, phone number and email.
An opening statement in the form of an objective statement or a professional summary.
Work history section listing your previous roles in reverse-chronological order.
A skills section for displaying your soft, hard and technical skills.
Education section for your academic degree and related details.
Optional separate sections for your relevant certifications, licenses or awards.
Free Downloadable Resume Templates
Section Lines

No-Nonsense
Prepare to Write Your Resume
Before you dive into writing your resume, make sure you have gathered all the necessary information and prepared for any obstacle you might face during the resume-writing process. These tips will help you have a smoother writing experience:
Read the open job description provided by the employer to pinpoint the specific skills you need to focus on. For example, an epidemiologist's job description could mention infection risk assessment or knowledge of isolation protocols. You should be including these keywords as they appear on the job ad.
Gather details from previous roles and your studies, such as employment dates, graduation dates, official job titles, degrees, certifications, internships, schools you attend, promotions and performance reviews. You will need accurate information to build a resume recruiters and employers can verify.
Recruiters use an applicant tracking system (ATS) to scan resumes for weak links. To avert negative flags for your resume, check for incorrect spellings or grammar, avoid eccentric fonts and complex designs, and eliminate irrelevant keywords like "extremely professional" or "highly motivated." Also, ensure you always include a complete concept and its acronym, for instance, "Polymerase Chain Reaction (PCR)" to not get flagged as a mistake.
Refer to other similar resume examples to better understand the requirements of an epidemiologist position. These sample resumes offer hypothetical scenarios from which you can draw inspiration when writing your own.
Choose the Right Resume Format
There is no single way to write a resume. There are three resume formats you can choose from chronological, functional and combination. These formats organize your resume sections in different ways so that your strengths are front and center while minimizing your limitations.
The chronological resume is suitable for epidemiologists with more than 10 years of work experience since this format focuses on accomplishments within your work history.
The functional resume is an excellent choice for candidates starting their careers or those with career gaps. This format focuses on your skill set and not much attention is paid to your work history.
The combination resume combines elements of the other two formats and equally emphasizes the applicant's work history and skills. This format is ideal for epidemiologists seeking higher roles or moving from one industry to another.
Our resume formats guide has an in-depth description of each format, its pros and cons and how to implement them on your resume.
Chronological

Functional

Combination
How to Write Your Resume with Examples
Our step-by-step guide provides examples and suggestions to help you write each section of your resume. Pay close attention to our job-specific advice and practical examples.
1. Select a suitable opening statement strategy.
All resumes employ two opening statement strategies: the career objective or the summary statement. The summary statement showcases the most relevant accomplishments, skills and qualifications for a specific role. Whereas the career objective focuses on what the applicant aspires to achieve in their new role.
We recommend the summary statement for an epidemiologist as it's the strongest approach of the two. Let's compare the following examples:
Poor example:
"Experienced epidemiologist, I've worked with technical equipment to process and investigate data. Created documentation of the findings as per the standards."
This is a poor example of a career summary as it lacks adequate information about an epidemiologist's specific skills or job duties.
Good example:
"Epidemiologist with 15 years of experience detecting, monitoring and predicting outbreaks, investigating clusters and developing response programs adopted by various government emergency response protocols. Expert in training, mentoring and monitoring health care staff to improve epidemic safety controls. Hands-on professional with field experience during the 2014-2016 Ebola outbreak in West Africa. Academic background in biochemistry."
This summary statement provides the employer with a rich overview of the candidate's skills and experience as an epidemiologist. It's filled with details regarding their achievements and gives a thorough overview of their career history.
If you think the career objective is a better option for you, apply the following:
State your career goals and make a connection between you and the company. Mention what attracts you to the company or what particular skill set or knowledge only you can provide them.
Mention skills such as isolation protocols and control procedures prove you have the knowledge to take on this particular role.
If you lack formal experience, contrast it by mentioning an internship, certification or academic project that can validate your knowledge.
Check out this well-written career objective and choose your strategy wisely:
"Focused and experienced epidemiologist with over 10 years of work experience detecting and investigating infectious diseases. My data monitoring and investigative skills have led to uncovering difficult cases to find the cause of epidemics. Currently pursuing a dedicated effort for advanced and effective treatment for cancer and looking for suitable opportunities in the specialization."
2. Select and categorize your skills.
The skills section is a crucial part of your resume since it shows employers you possess practical knowledge and abilities to tackle all aspects of the job. When displaying your resume skills, you might be familiar with the simple bulleted list format, which is the standard approach for chronological and combination resumes. But for functional resumes, the skills section requires more detail since it replaces the work history as the main section.
The functional skills section highlights three core skills. For each skill, you need to include three to four bullet points describing accomplishments from your career that relate to the individual skill. For example:
Skills
Public Health
Develop a successful training program for 200 health care professionals to help staff understand and implement infection protections and prevent future incidents.
Evaluate hospitals and health care staff who were infected and transmitted disease by conducting root cause analysis.
Assisted CDC in designing and updating guidelines to deal with over 30 viral outbreaks around the country.
This skills section shares three instances where the candidate accomplished achievements utilizing his public health skills and knowledge. Despite not being accomplishments related to a specific job or role, the employer can tell the candidate has enough experience to deal with this job area.
The skills section displays your hard, soft and technical skills. Refer to our sample list of skills for more job-relevant skills.
Soft skills refer to our interpersonal skills that characterize our work ethics and attributes. Some soft skills for an epidemiologist are:
Good verbal and written communication
Active learning skills
Critical thinking skills
Attention to detail
Good numerical skills
Mentoring skills
Independent worker
Community awareness
Good fieldwork skills and willingness to travel
Motivated for selfless service
Hard skills are job-specific skills you gain through education and practical training. Some of the hard skills for epidemiologists are:
Knowledge of infectious diseases
Knowledge of public health programs
Health inspection skills
Statistics
Infection risk assessment
Crisis control
Data analysis
Conducting individual and group training sessions
Knowledge of mental health
Ability to handle emergency procedures
Good research abilities
Technical skills refer to the expertise with digital tools or specialized job requirements. The following technical skills are crucial for an epidemiologist:
Knowledge of MS Office, including Word, Excel and PowerPoint.
Health care data analytics software like SPSS or Epidata.
Knowledge of mathematical and statistical data modeling tools.
Knowledge of public health surveillance methods.
Familiarity with online report generating tools.
You can find even more of these skills for epidemiologists in our Resume Builder. Our resume-writing tool also provides you with personalized content suggestions for all your sections, professionally-designed templates and unlimited cloud storage to create a resume in a few easy steps.
3. Outline your work history.
The work history section displays your past job experiences in a reverse-chronological order. Each entry should include your job title, employer's name, location and duration of employment. These details suffice for functional work history sections but you should add a list of your significant achievements for chronological and combination resumes.
Let's take a look at examples of a chronological resume's work history entry:
Poor example:
Work History
March 2019 - Current
Epidemiologist | Florida Department of Health | Tallahassee, FL
Analyzing health data
Monitoring health programs
Generating reports about outbreaks
This example shows an account of the basic job responsibilities, but it fails at showcasing specific skills or achievements.
Good example:
Work History
March 2019 - Current
Epidemiologist | Florida Department of Health | Tallahassee, FL
Verify data and control procedures of hospital staff interventions to surveil ongoing and new infections.
Performs lab analysis of the collected data samples to arrive at informed decisions about public health tools and strategies used to predict the transmission of diseases and new viruses.
Plans and implements research studies in infectious diseases to improve treatment in a specific population.
This is a good example of work history as it focuses on an epidemiologist's specific duties and skills. It helps in better understanding the candidate's unique capabilities as an epidemiologist.
These tips will help you maximize your work history section:
Write a detailed description of your job responsibilities. Mention what skills and tools you used to achieve your goals or who you collaborated with to show employers your wide range of skills.
Incorporate quantifiable achievements such as the lower infection rates in a group after you implemented rigorous controls.
Tailor your accomplishments to the desired role. Consider what the employer needs from you in this position and then think of the achievements that will best show you can fulfill those requirements.
4. Finish with your contact information, education and custom sections.
Education
To begin a career as an epidemiologist, you need a bachelor's degree in biostatistics, health sciences or nursing. Degrees in biology, chemistry or public health are also accepted. To get a job as an epidemiologist, you will also need a master's degree — the most common one being a master's in public health with a specialization in epidemiology.
For higher positions, such as lead epidemiologists or research directors, you will also need a Ph.D. in epidemiology.
An epidemiologist's resume's education is extensive. You should list your degrees in reverse-chronological order and include the name of the degree, the institution you attended, its location and the year of graduation.
Certifications, Licenses and Custom Sections
You can also add separate sections to your resume to show additional qualifications such as certifications, licenses, training courses or awards.
As an epidemiologist, you can benefit from various certifications, especially if you're just starting or want to transition into this field. A couple of certificates you should consider:
Certified in Infection Control (CIC)
The Certified in Infection Control (CIC) certifies over 2,000 health professionals in infection prevention and control. Join this group of professionals and ensure you possess the skills to manage infectious diseases.
If you do not meet the requirements for a CIC certification, the a-IPC is the next best thing. Infection prevention novices can take this exam to get certified with basic knowledge of infection prevention techniques.
Certified in Public Health (CPH)
This certification illustrates the competency of the candidate in public health practices. It enhances their ability to apply and work in various positions in specialties ranging from nutrition to health care and social work.
Master Certified Health Education Specialist (MCHES)
This certification signifies an advanced-level competency in health education. The eligibility criteria include five years of experience as a Certified Health Education Specialist (CHES).
Some additional certifications and courses for epidemiologists who want to expand their careers are:
Certified Health Education Specialist (CHES)
Registered Environmental Health Specialist/Registered Sanitarian (REHS/RS)
Certified Physical Activity in Public Health Specialist (CPAPHS)
Master's in Public Health Programs (MPH)
Your contact information includes your name, phone number, email and the city and state of residence.
Free Downloadable Resume Templates for Epidemiologists
You can customize our free downloadable resume templates on any computer word processor. Simply use the instructions on each template's section to accurately write your resume — all at zero cost.
FAQ
Updated: August 24, 2022
What are the top three skills required for an epidemiologist?
An epidemiologist needs to have these three essential skills: excellent knowledge of infection prevention and control, data analysis skills and a constantly updated knowledge of the discoveries in infectious diseases and their transmission methods.
How can an epidemiologist stand out?
To stand out in the role of an epidemiologist, you need skills like the ability to analyze and interpret complex epidemiological data, a meticulous and systematic approach to work and strong IT skills, including experience in using database software such as statistic and graphic packages.
What is a good objective statement for an epidemiologist?
A good objective statement for an epidemiologist is: "Experienced and competent epidemiologist, having spent over four years as a member of a multidisciplinary team. Working closely with health professionals and scientific industry specialists in the field management of viral infection. Aspiring to apply high levels of numerical and analytical skills in a higher role in epidemiology."