Featured In:
Table of Contents
Here are more resources that can help you
An operations analyst needs excellent analytical and data handling skills because they have to handle large amounts of data. This complete guide will provide information on this job role, along with resume examples and writing tips, so you can create the perfect resume.
Carefully crafted by career experts, our collection of free resume examples and top-notch resume templates will effortlessly raise the quality of your job application.
Operations Analyst Resume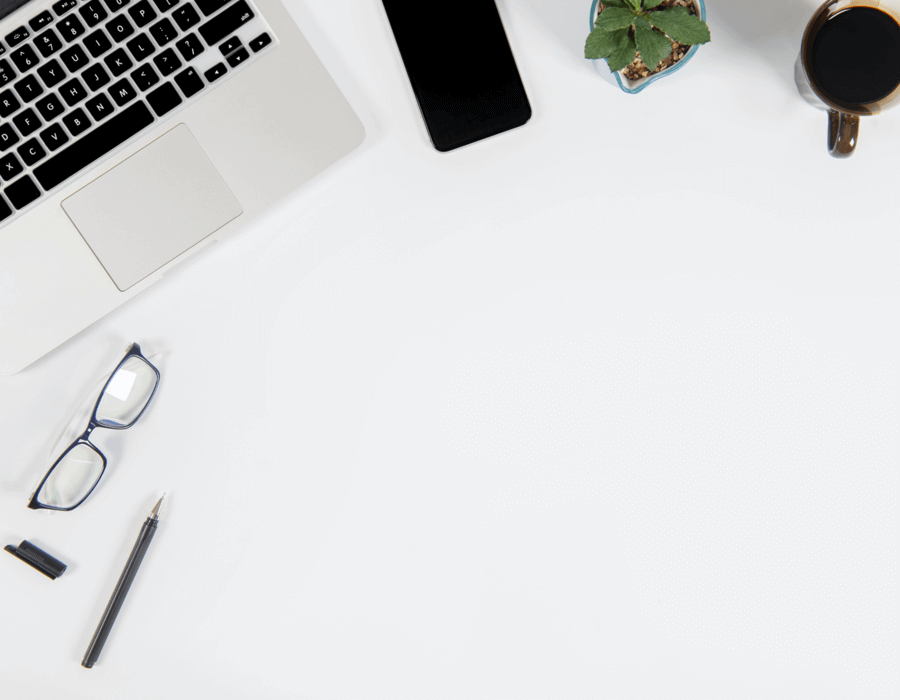 Operations Analyst Resume
Use our easily downloadable template to act as an introductory guide for your resume writing process. You can customize this sample and begin drafting your resume.

Most resumes are divided into the following sections:

An opening paragraph that can either be an objective statement or a professional summary, based on your work experience.
An elaborate work history section that also highlights your career achievements.
Your work experience in reverse-chronological order.
A skills section that includes hard, soft and technical skills.
Your education section with details about your academic background.
A separate section for certifications, licenses or awards.
Your complete contact information, including your name, phone number, email address and location.
Free Downloadable Resume Templates
Concrete

Executive Elegant
Prepare to Write Your Resume
The profile of an operations analyst needs to focus on data analysis and reporting abilities. Refer to the following guidelines to know more about the requirements for an operations analyst's resume. These guidelines will help you compose the resume:
Depending upon the specifications mentioned by the employer, you need to prepare a draft of your skills, for example, data management skills.
Your educational background should include quantitative subjects like statistics, math and other related areas. Since these roles work with large volumes of data related to various business processes, you need to emphasize your quantitative skills.
Highlight examples of your sharp analytical skills. You could include improvements in business outcomes or cost-effectiveness to demonstrate your excellent analytical skills. Include appreciatory references from satisfied customers.
Double-check for any spelling errors, stay away from the use of flashy and distracting fonts or the addition of unnecessary acronyms. Acronyms should always include the full term, such as Analysis of Variance (ANOVA).
Recruiters sometimes use an applicant tracking system (ATS) to scan resumes. Ensure that your resume is not negatively flagged for excessive use of incorrect or irrelevant keywords like "team player" or "self-starter."
It's a good idea to refer to numerous resume examples before writing your resume. Our list of resume examples contains a set of standard formats to help you get an appropriate picture of the type of skills and achievements an operations analyst should include.
Choose the Right Resume Format
You should have an idea about the steps involved in the resume writing process. There are three types of resume formats commonly used — chronological, functional and combination. Depending on your work history and preferred job position, each format can help you organize your information in the best possible way.
The chronological format is organized in reverse chronological order. It provides complete details about your work history, starting with your last job details.
The functional resume is skills-based format. Candidates starting their careers usually use it or applicants with significant career gaps.
The combination resume is a mix of the two types above. It is ideal for candidates who are changing careers. This format provides equal focus on the candidate's past work experience and skills.
Our resume formats guide will help you know more about the implementation of each resume type.
Chronological

Functional

Combination
How to Write Your Resume with Examples
Our step-by-step guide contains numerous pointers to help you create an impactful resume. Refer to some of the following suggestions:
1. Choosing the opening statement.
Two different opening statements are frequently used — career objective and summary statement. A summary statement is typically used by candidates with vast experience, while the career objective is better suited for entry-level candidates or those who are changing careers.
Mention any recently completed programs like a data analysis course or a business management diploma in your objective and describe how it benefits your role as an operations analyst.
The following examples of two different career objectives clearly show the difference between good and poor resume content.
Poor example:
"A highly skilled professional with 10 years of work experience in both private and public sectors. Experienced in generating reports of all kinds."
This is an example of a poor career objective because it does not highlight any key skills of the candidate. It is a general statement without any interesting narrations.
Good example:
"Experienced business operations analyst with three years of experience in compliance administration of a Fortune 500 Company. Achievement-driven, with rich organizational and cross-functional skills."
This is a good example because it:
Clearly mentions the details of past work experience.
Talks about the specific role and its benefits.
Makes it easy for potential employers to understand the candidate's background.
The below suggestions will help you in personalizing your summary statement:
Clearly define your past work experience and focus on areas that display its alignment with the employer's job description.
Use quantified data to highlight your accomplishments, such as: cost-savings, productivity gains, new application development and other similar gains.
Mention relevant details that increase your suitability for the job, like: new software skills or client appreciation.
Look at this well-written summary statement and choose your strategy wisely:
"Energetic business operations analyst who has a record of delivering projects with excellence. With more than five years of experience in business analysis and project management, especially in software development and banking industries. I have specialized in the use of the latest software tools in financial systems and market trading."
2. How to display your skills correctly.
The skills section gets a lot of attention from employers, which is why it needs to be drafted properly. Your skills must be relevant and up-to-date. A good presentation will enable you to highlight your best skills. Most functional resumes allow you to describe your skills elaborately, which makes them a preferred choice by applicants.
You may use the chronological resume to focus on your work history and describe its details.
You can use a bulleted list to highlight your numerous skills. Each bullet point should mention specific tasks and achievements.
The examples below provide a better understanding:
Skills
Statistical analysis
Analyzed large volumes of data using statistical tools like SPSS.
Collected, analyzed and reviewed financial data to perform reconciliations and generate two monthly reports.
Used descriptive statistics like regression testing in a market research operation to show significant results.
This section highlights the fundamental skills of an operations analyst. It specifies the expertise involved and helps understand their valuable contribution to the role.
The skills section has a balance of soft, hard and technical skills. Our sample list of skills will help you decide which skills to include in your resume.
Soft Skills refer to the attributes that will help in your daily work and facilitate communication at the workplace. Some of the soft skills for an operations analyst are:
Good communication
Problem-solving skills
Planning
Excellent time management
Attention to detail
Working together in a team
Patience
Self-confidence
Ability to work individually
Leadership skills
Hard skills are the job-specific skills that are acquired through higher education. Some of the hard skills required for an operations analysts are:
Engineering skills
Operations research
Operations management
Statistics
Math skills
Data analysis skills
Basics of business management
Basic knowledge of Calculus
Risk management
Knowledge of data reporting tools
Technical skills occupy great importance in the operation analyst's resume. Most analysts work on specialized software packages. The following technical skills are required:
High proficiency in applications like spreadsheets, word processing and databases.
Knowledge of CRM software like SaaS.
Knowledge of Statistical Analysis Software (SAS).
Familiar with Business Process mapping tools like MS-Visio.
Specialist in Business Analysis tools like Oracle NetSuite.
Our Resume Builder has some additional skills across different industry types. You will find matching skills here that will help you create a great resume.
3. Your work history shows your experience.
Your work history section details your entire work experience in a reverse-chronological format. This section mentions your job title, workplace name, location and duration of employment. In the combination and chronological type of resumes, you could add additional information related to your work history, like accomplishments and significant assignments.
Let's take a look at the good and poor examples of work history shown below.
Poor example:
Work History
Oct. 2019 — Current
Operations Analyst | ABC Bank | Chicago, IL
Preparing reports.
Delivering financial services to clients.
Responsible for risk management.
This example lacks details of the job duties and does not mention any specific achievements. It does not highlight any of the tools used or expertise gained during the experience.
Good example:
Work History
Oct. 2019 — Current
Operations Analyst | ABC Bank | Chicago, IL
Maintained portfolio accounting using a paper-free document management system.
Compiling of data related to the efficiency and robustness of the bank's internal processes.
Generated daily reports for the senior management using Business Intelligence (BI) software.
This is a good example of work history as it provides a detailed account of the candidate's job responsibilities. It describes their strengths and capabilities, and the employer gets an idea about the candidate's exact job profile.
Use these tips to write your work history more effectively:
Each industry has different requirements from an operations analyst. An analyst in the banking industry will not have the same skills set as a health care analyst. Ensure that your skills match your desired job role.
A detailed description of your previous job responsibilities, which highlight your abilities and interests, must be provided. Your enthusiasm for the role can be displayed through your resume.
You need to add examples of your significant achievements. These could be in measurable terms like cost savings or in terms of customer satisfaction.
In an operations analyst's role, the emphasis is on data crunching. If you have worked on new or innovative products, ensure that your resume mentions it.
4. Finish with your contact information, educational details and any other relevant information.
Education
The operations analyst's role requires a specific educational background that includes quantitative subjects like statistics and math. A degree or diploma in business management is an advantage. Without any additional course, only a high school diploma is usually not considered for this role.
It is helpful to mention any additional short-term training courses or certifications completed. For example, a Six Sigma Green Belt or a Project Management Program (PMP) certification would be a helpful addition. A part-time advanced course in statistical tools also adds distinction to your resume.
Certifications, licenses and custom sections
A separate section to show your certifications, licenses or additional training is a great way to enhance your resume.
Some helpful certifications for an operations analyst are:
Entry Certificate in Business Analysis
ECBA is a foundation course on business analysis. It focuses on the fundamentals as per the BABOK® Guide and ensures that you acquire the core knowledge and competencies in business analysis. It also guides you about the associated activities, tasks and techniques related to this job role.
This program will teach you about the Lean Six Sigma Yellow Belt methodology. It includes subject matters under Define, Measure and Control (DMC) as defined by a Lean Six Sigma Yellow Belt. You will understand how to analyze, interpret and apply Lean Six Sigma in a skilled but limited context.
Certified Associate in Project Management
This is a standardized course from the Project Management Institute (PMI). It is designed to provide all essential skills for a project-oriented role.
Google Data Analytics Certificate
To get started in the high-growth field of data analytics, this professional certificate from Google is beneficial. It helps you learn job-ready skills, like analyzing and processing data to gain key business insights. It will enable you to create data visualizations and share your findings with stakeholders. You can also give data-driven recommendations or solutions.
Contact information
Your contact information with details like your full name, city and state, phone number and email address must be mentioned at the end of the resume.
Free Downloadable Resume Templates for Operations Analyst
We have provided some easy-to-download resume templates, which can be personalized with your details. You can download these operations analyst templates to your preferred word processor and make necessary changes.
FAQ
Updated: August 09, 2022
What are the top three skills required for an operations analyst?
The top three skills necessary for a good operations analyst are good mathematical skills, problem-solving skills based on data analysis and updated computer skills to use the various programs for data analysis.
How can an operations analyst stand out?
An analytical mind with excellent data analysis and problem-solving skills makes an excellent operations analyst. The ability to use data-crunching techniques to analyze and solve complex business issues and communicate them effectively to the senior management makes an operation analyst stand out from the others.
What is a good objective statement for an operations analyst?
A good objective statement for an operations analyst could be "Qualified and experienced operations analyst with two years of experience seeking a higher role to utilize my analytical and creative thinking skills in finding creative solutions and leading effective business practices."