Featured In:
Table of Contents
Here are more resources that can help you
Are you a critical thinker who lives, breathes and dreams data and statistics? Combine your passion for data with your skills in analysis and statistics to get your dream job as a reporting analyst. Learn how to display your capability for the role in your resume with our resume writing tips, practical examples and step-by-step guidance.
Carefully crafted by career experts, our collection of free resume examples and top-notch resume templates will effortlessly raise the quality of your job application.
Reporting Analyst Resume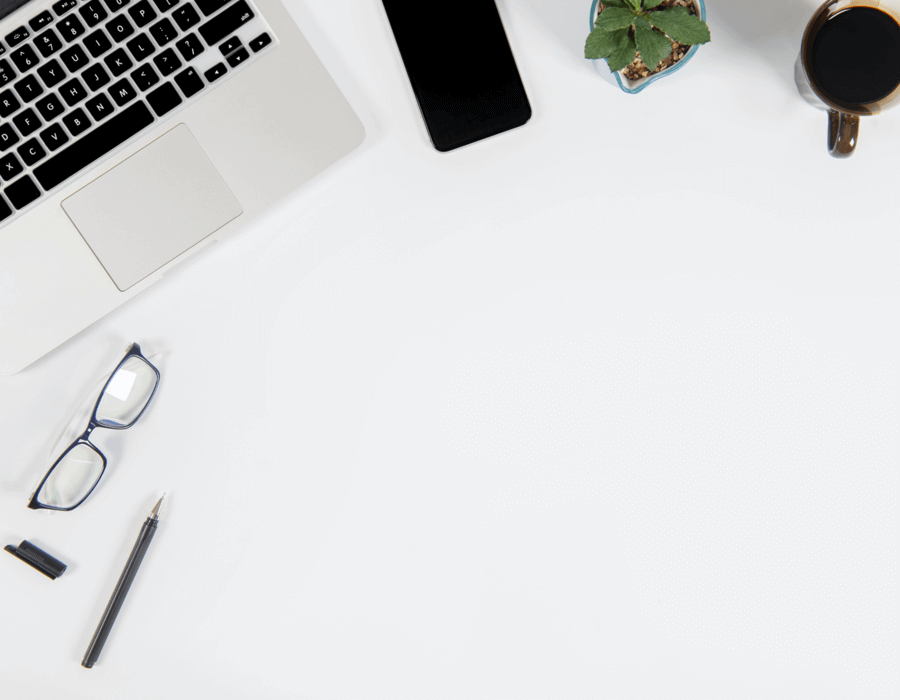 Reporting Analyst Resume
Instead of writing your reporting analyst resume on the fly, use resume examples to identify the critical sections you'll need to craft a complete and compelling resume.

These are important sections to include in every resume:

Your contact information in the header of your resume, including your name, phone number, email address and location.
A short introduction section with either a professional summary statement or a career objective, depending on your experience and skill.
Your work experience includes all the relevant jobs you have done till date. Add the roles and responsibilities you held with each position.
A separate section highlighting your degrees and diplomas.
Mention certifications, licenses and accomplishments you have achieved relevant to your field under custom sections.
Free Downloadable Resume Templates
Business Minded

All the Information
Prepare to Write Your Resume
The preparation phase helps you get all the necessary resources for creating the resume. If you dive right into writing the resume, you will be moving back and forth between writing and finding the right content. Here are a few tips on how to prepare for your resume:
Read the job description thoroughly to know what the employer is looking for and what skills you can add to the resume. Suppose the job description demands people proficient in MATLAB or R Programming and, if you are certified or trained in these tools, mentioning that qualification will make you more likely to get the job.
There's nothing like using numbers to measure results and capacity. Include quantifiable metrics wherever relevant to increase your chances of impressing recruiters. For example, when you say you increased profits by x% thanks to your effective data analysis, it grabs the attention of the employer scanning through your resume.
There is a good chance that your resume will be scanned through the applicant tracking system (ATS). The ATS scans and grades your resume, so be careful. Format your resume appropriately and ensure there aren't any errors; you don't want to be rejected for improper formatting or grammatical errors.
It is crucial to avoid using unprofessional fonts in your resume. Keep the formatting and fonts as simple and straightforward as possible to make it easy for recruiters to understand and scan. Along this same line, leaving whitespace on the document is also crucial; stuffing your resume with information so it all fits on one page may not be the best move if it affects readability. Instead, ensure you don't add any irrelevant information to keep it as concise as possible.
Before you go ahead and start writing your resume, refer to a few resume examples that will illustrate what an effective resume for a reporting analyst should look like. You can use them as inspiration on what to mention and how to phrase your information so it best transmits your profile and fit for the job.
Choose the Right Resume Format
Choosing the right resume format to tell your professional story is a vital step. The best resume format for you will depend on which one can help highlight your strengths. There are three common formats to choose from: chronological, functional and combination.
If you have an extensive and consistent work experience, the chronological format is the best one to showcase your career history. It features the work history front and center, plus has the added benefit of being the format that recruiters prefer.
If you are just starting out in your career and have acquired skills through certification, school, extracurricular activities, volunteer work or unrelated jobs only, then a functional resume will help you shine a light on your skills instead of your work history. This format features skills in lieu of the work history so you get the chance to show you have what it takes to do the job, even if you don't have much (or any) experience.
A combination resume format blends the two previous formats, highlighting both your work experience and skills to capture the employer's attention. This resume format is particularly beneficial to midlevel career professionals seeking a new job, a promotion or to change their field.
Check out the resume formats guide to get an in-depth understanding of each one and decide on the best format for your needs.
Chronological

Functional

Combination
How to Write Your Resume with Examples
Resumes are how recruiters will get the first impression of you. Its purpose is to demonstrate that you are the best fit for the job so that they get interested in calling you in for an interview. We have created this guide to help you craft a competitive resume that'll leave the best impression on your potential employers.
1. Craft your opening statement.
There are two ways to begin your resume, either with a career objective or a summary statement. If you are a midlevel professional, opt for the summary statement as it communicates your experience, strengths and skills that match the employer's needs.
However, if you have recently graduated or are just entering the field, a career objective is best. It talks about what you aim to accomplish in the role and highlights the skills and knowledge that'll help you achieve your objective.
In both cases, you are marketing your strengths and assets by aligning them to the job description to increase your chances.
We want to take you through a good and a poor example of a professional summary statement, to help you understand how to write the opening statement and what will help you get shortlisted.
Poor example:
"I have been working full-time as a data analyst for a few years. I have experience working with statistical tools and have collected data and analyzed it to help build appropriate solutions. I also possess the ability to interpret data."
While this example showcases the skill set and, to a certain extent, the candidate's experience, it is too vague. For instance, the candidate has named tools but, there is no mention of what tools they have used. Similarly, they have mentioned solutions but no idea in which domain.
Good example:
"A successful reporting analyst with four years of experience, adept at implementing operational assessments and incorporating functional analyses for all business requirements. Contributed to achieving a 23% increase in overall revenue by analyzing, determining and reporting on key strategy performance indicators for the board of directors."
In this example, the candidate talks about their proficiency, what their expertise means for the business and how their work helped achieve an increase in revenue.
Tips for writing your opening statement:
Whether you are writing a career objective or a professional summary statement, it is important to sync the content with the job requirements. It helps the employer realize why you are a potential candidate for the position.
When writing a career objective, you might want to compensate for your lack of experience with skills. Whenever possible, you should add numbers that quantify an achievement — on either opening statement — to help recruiters see exactly how you've contributed.
If you hold a certification that will help you stand out, mention it on your resume's opening statement.
Here is an example of a promising career objective statement that will help you craft yours:
"A data science graduate adept at analyzing, authenticating and modeling data sets, interested in the reporting analyst role. Brings in-depth understanding of the digital marketplace, which coupled with a strong ability to judge and quantify results and effectively present recommendations, can help ABC Advertising improve their advertisements' performance."
This is a strong career objective because it talks about the candidate's skills and strengths, what they aim to achieve in the role and how their skills can help the company.
2. Showcase your skills.
The skills section is a crucial part of your resume. In it, you list six to eight of your top skills that relate to the role. For example, you should list your data analytics and reporting skills as they directly relate to the reporting analyst role. However, it's important to vary the skill types you list to include some soft, hard and technical skills. If you feel that eight skills isn't enough to show everything you can do, you'd be right. That's why it's recommended that you also mention skills — that you haven't mentioned in the skills section — in your opening statement and work history.
Furthermore, if you're using a functional resume format, there's an extra skills section in which you expand on your top three to four skills. To better understand how to prepare an entry that expands on your skill, take a look at the following example:
Skills
Data Analytics
Analyzed, interpreted and visualized the data for over 200 sales consultants.
Completed data analysis of rankings and sales commissions for the retail segment.
Identified the service improvement opportunities for the company through the interpretation of customers' data.
This section expands upon a skill that the candidate believes is crucial for the job they are applying for. In this example, you can see how the applicant mentioned instances in which they applied their skill in real-world situations. In addition, adding specific numbers to quantify the depth of their work adds weight to the description.
When selecting the skills you'll add, consider the ones mentioned in the job ad. You'll notice that there's usually a mix of soft, hard and technical skills; a blend that you should also include in your resume.
Soft skills refer to how you go about performing your work and how you relate to others. Some recommended soft skills for reporting analysts include:
Critical thinking
Written and verbal communication skills
Self-motivation
Teamwork
Time management
Attention to detail
Problem-solving
Curiosity
Organizational skills
Strong work ethic
Hard skills are job-specific and acquired through education, certification and work experience. Some of the necessary hard skills for a reporting analyst are:
Forecasting and planning
Data analysis
Research skills
Strategic planning
Data warehousing
Presentation skills
Data mining and modeling
Data visualization
Documentation and reporting
Business acumen
Technical skills refer to your ability to effectively use the tools of your job, like software and programming languages. Commonly sought after technical skills for reporting analysts include:
Proficiency using web analytics tools like Adobe Analytics, Google Analytics, Webtrends.
Expertise in data visualization tools like Domo, Data Studio, Tableau.
Advanced knowledge of Microsoft Office, especially Excel and PowerPoint.
Knowledge of statistical software like SAS, SPSS, Stata.
Adept using database management systems like Oracle Database, MySQL, IBM Db2.
Competence in programming languages like Python, SQL, MATLAB.
3. Take them through your past work experience.
Demonstrating your experience is nonnegotiable in a resume. Whether you've had a long career or are just starting out, recruiters want to know what you've done before so they can understand what you can achieve. Starting with your most recent job, mention the name of your role and organization, your employment dates and the responsibilities of the job.
When you are talking about the duties and responsibilities, ensure to mention your accomplishments along with it. Doing so will help recruiters understand how you contribute to the role and add to your credibility.
To help you write your work experience, look at the following poor and good examples of a work history entry:
Poor example:
Work History
April 2020 - Present
Reporting Analyst | ABC Corp | Jersey City, NJ
Analyze and interpret the data to create reports that help business processes.
Help with data acquisition from different sources.
Work with complex data sets while showcasing my quantitative proficiency.
In this example, it seems like the candidate has done a great job of listing relevant tasks and responsibilities. However, it sounds more like the job description of a reporting analyst instead of giving insights into how this candidate performs those tasks. While it does tell the employer their duties and responsibilities, it remains vague and generic — especially by not adding achievements.
Good example:
Work History
April 2020 - Present
Reporting Analyst | ABC Corp | Jersey City, NJ
Responsible for doing a quarterly performance analysis on the three sales landing pages to identify areas of opportunity that can boost sales conversions. Once addressed, the identified areas of opportunity led to an 18% increase in revenue.
Manage the end-to-end reporting processes using Google Analytics and Tableau.
Review and be accountable for measurement plans, and partner with cross-functional teams to understand and adhere to various media specs across channels.
In this example, the candidate not only talks about their responsibilities but details how they managed to help the organization with their skills. It talks about the technical and soft skills they used to drive the numbers for the organization. This work history entry helps the potential employer know how the candidate works, and what they can do for their organization.
4. Mention your educational qualifications, other credentials and contact information.
Education
In this section you will list your relevant educational degrees or diplomas. If you have a higher education degree, you should omit your high school diploma from this section. Each entry must include the degree's title and name, the institution where you got the degree, its location and your graduation date. The exception is if you graduated 10 or more years ago, in which case you can omit the date.
Starting with your highest credential, your educational entry should look like this:
2018
Bachelor of Science: Data Science
New York University - New York, NY
Normally, the reporting analyst profile calls for a bachelor's degree in computer science, data analysis, data science or a software field. In some cases, the candidate may be required to have a master's degree in computer science or a data science field. Specializations in machine learning or other competent certifications can also help you get the job.
Certifications, licenses and training
You can add custom sections to provide extra details that can elevate your professional profile. You can make an additional section, for example, to mention the certifications, licenses and training you have acquired that are relevant to the job profile. The following certifications are examples of credentials that may improve your chances of getting noticed and shortlisted:
Certified Analytics Professional (CAP)
Demonstrate to potential employers that you have the critical technical expertise and related soft skills required from an accomplished analytics and data science professional. You will need a bachelor's degree plus relevant experience to apply for this certification.
Microsoft Certified: Power BI Data Analyst Associate
This certification offered by Microsoft proves you have the fundamental understanding of data repositories and data processes, and that you have subject matter expertise in maximizing the value of a company's data assets using Power BI.
Cloudera Data Platform (CDP) Generalist
Demonstrate your proficiency using Cloudera Data Platform with this certification. This is an excellent alternative for experienced or new professionals interested in roles that'll require the use of the Cloudera CDP platform.
Tableau Certified Data Analyst
Validate your mastery of Tableau for data visualization tasks and set yourself apart from the competition.
Free Downloadable Resume Templates for Reporting Analysts
Now that you know what your resume must include, it's time to get to writing. Leave the design to us and choose from these free reporting analyst resume templates. They can be easily downloaded and edited on any word processor. Replace the filler text with your credentials and skills, format the resume to meet your preferences and requirements and start applying!
FAQ
Updated: August 09, 2022
What skills should a reporting analyst possess?
The primary skills every reporting analyst should possess include data analysis and reporting. The candidate should have statistical and mathematical skills along with exceptional programming, reporting and documentation skills. A few other skills are data warehousing, creating financial statements and SQL & VBA proficiency. Communication skills and excellent strategic decisions are also important.
How can I stand out as a reporting analyst?
To stand out as a reporting analyst, you need to effectively tell a story using data in a way that makes sense to nontechnical stakeholders. Your ability to use the tools that can help you in your analysis, how you capture the depth and detail of the data to present your observations, and the way you connect with consumers to learn their problems are also essential to this end. To stand out in the sea of data scientists and analysts, you need to be capable of applying all your skills and knowledge to solve real-world problems.
What is a good professional summary statement for a reporting analyst?
The professional summary statement should communicate your expertise and how you aim to apply your knowledge, skills and experience in your new role. An example may be, "Data analyst with five years of experience interested in the lead reporting analyst role in ABC College. Expert researching emerging theories and methods of computational statistics in academic fields, ready to lead the data analysis team to implement cutting edge strategies by leveraging the features of software like SPSS and R."