Featured In:
Table of Contents
Here are more resources that can help you
An editor's job requires attention to detail. Hence, when applying for an editor's position, use a resume that displays the same attention to detail needed for the work. We have created a comprehensive guide and practical examples to help your resume-making process.
Editor Resume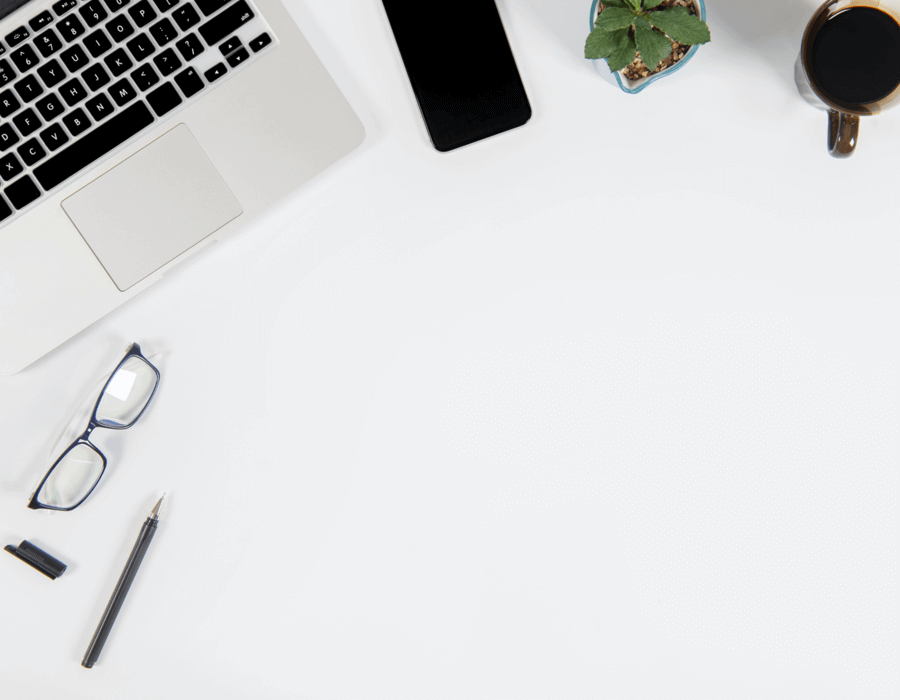 Editor Resume
This editor resume example can help you decide what to include in each section and which format is apt for this role.

Every resume should include:

Contact information including your name, email, phone number and location.
A professional summary or an objective statement, depending on your experience.
Work experience in reverse-chronological order.
A work history section with measurable achievements.
A skills section that lists hard, soft and technical skills.
An education section highlighting your academic qualifications.
Additional sections for certifications, licenses or awards.
Free Downloadable Resume Templates
Corporate lines

Creative Formal
Prepare to Write Your Resume
Writing a resume can be cumbersome if done without preparation or proper guidance. The following tips can help simplify the process by providing you with all the necessary tools and knowledge to write a great resume.
Before you start the process of writing your resume, follow the below steps:
Carefully go through your desired job description and note down the employer's top requirements. Pay extra attention to the skills desired by the employer, such as content management, SEO skills and good judgment. Meeting the needs of the job ad is key to being selected.
Have all your data ready by creating a list of top achievements from your previous and current job roles. You should enumerate specific accomplishments that demonstrate your potential. Including numbers is a great way to validate your achievements.
Most recruiters are trained professionals who look for spelling, syntax or grammar errors. Likewise, overused terms like "excellent team player" or "hard worker" can reflect negatively on you because of their ambiguity. An applicant tracking system (ATS) will likely scan your resume and negatively flag your resume if you use distracting fonts, incorrect spelling or include acronyms. For acronyms, always use the complete term, for example, search engine optimization (SEO).
Browse through our list of resume examples for your desired role. Our resume examples can give you a fair idea of how a candidate's resume should look. You will get a clear picture of the skills and achievements you should have in your resume for best results.
Choose the Right Resume Format
Before starting the resume writing process, you should determine the appropriate resume format. Resume formats are layouts that help you highlight your strengths and downplay any weaknesses. Depending on your work experience, choose the most relevant of the three main formats: chronological, functional and combination.
The chronological format is ideal for candidates with a long career of more than 10 years. This format is more focused on providing a detailed work history.
The functional resume highlights specific specialized skills, and it does not focus intensely on work history. Recent graduates or candidates with little to no experience should opt for the functional format.
The combination format is the most suitable for those candidates changing careers or applying for promotions. It is a hybrid of both the above formats with equal focus on the work history and skill sections.
Check out our resume formats guide for more details on how to execute each type of resume.
Chronological

Functional

Combination
How to Write Your Resume With Examples
We have created a step-by-step guide to teach you everything about writing an influential editor's resume. With this guide and our examples, you can create an impressive resume.
1. Define your career objective.
There are two ways of presenting your resume's opening statement: the career objective or the summary statement. It is more appropriate for the editor's resume to use the summary statement since it focuses on how a candidate can be a good fit for the role of editor. On the other hand, the career objective is an appropriate strategy for entry-level professionals, career changers or individuals reentering the workforce after a gap.
For example, let us say you're a journalist with ample experience in the field, you've won some industry awards, completed a master's degree in a prestigious program and specialize in financial investigative reports. You will want to include this information in a summary statement to properly convey to hiring managers your skills and trajectory throughout your career.
Compare the following poor example of a summary statement with the excellent example further below.
Poor example:
"Experienced journalist, graduated with a master's degree in 2018, specialized in investigative reporting, eager to gain new and varied experience."
This poor summary statement falls short in maximizing the candidate's strengths and specifying essential details about their qualifications.
Good example:
"Perceptive and precise investigative journalist, with a track record of publishing over 15 breaking news in public and private financial sectors. Armed with over eight years of rich work experience across diverse organizational standards. Graduated with a Master's degree from the Columbia School of Journalism with advanced courses in data analysis and data visualization. Proficient in various writing and reporting guidelines."
This career objective clearly states the candidate's expertise and strengths in great detail. It also helps to:
List relevant skills gained through an advanced educational degree.
Focus on the candidate's specialized journalism skills.
Mentions constant achievements such as a record or publishing breaking news and the number of years in the workforce.
Make the most of this crucial resume section by personalizing it with these writing tips:
Highlight quantifiable achievements to help recruiting managers focus on your abilities.
Include two or three of your best job-relevant skills that also appear in the job description.
Mention any relevant certifications or technical courses that show you are a good fit for the job.
Study this career objective example and choose your strategy wisely:
"As a recent graduate of Advanced journalism, I'm eager to apply my reporting and writing skills in an Editor's role. I would like to broaden my creative writing, media production and communication skills. I'm hoping that my four years of work experience as an assistant editor will empower me further to apply myself and excel in an editor's role."
2. Correctly assemble and arrange your skills.
Every resume should include at least one skills section consisting of six to eight skills. You can increase this number by adding more skills throughout your resume, including them in your work history entries or mentioning them in your professional summary.
The skills section consists of a single bulleted list in a chronological resume. In the case of a functional resume, the skills sections can be broad, covering a more comprehensive range of skills.
For a functional resume, you can mention three different skills followed by a description of specific tasks and accomplishments that demonstrate how you've implemented them.
Let's look at the example below to understand better:
Skills
Organization
Used technical writing skills to create 50+ executive-level briefings per year.
Developed company publications which the company circulated among 2,000 employees.
Created documentation for 150 software solutions. Used in-depth product knowledge to save 20 hours per month for engineers.
This skills section describes specific tasks and achievements with measurable metrics. Numeric data in percentages, numbers or dollar amounts gives weight to your claims.
You mustn't repeat a skill in other sections of your resume, to avoid repetitiveness or that you only have a limited skill set. Your resume should ideally have a balanced distribution of soft, hard and technical skills.
Soft Skills are a set of interpersonal attributes that describe your personality, attitude and work ethic. Some of the desired soft skills for an editor are:
Excellent listening skills
Creative thinking
Good judgment skills
Problem-solving
Attention to detail
Multitasking
Flexibility
Time management
Great team player
Excellent communication skills
You can learn hard skills through education and training. They are usually job-specific and vary from industry to industry. Some of the hard skills required for editors are:
Excellent editing skills
Strong language skills
Writing ability
SEO Research skills
Good knowledge of syntax and grammar
Media writing
Report writing
Interviewing skills
Networking
Subject matter knowledge
Technical skills indicate the knowledge of specific technologies and digital applications. For an editor's role, the following technical skills are essential:
Expert in various MS office applications, like Word, Excel and PowerPoint.
Proficiency in editing software, i.e. ProwritingAid.
Advanced knowledge of SEO Research tools, like Google Search console.
Adept in Content management systems, i.e. WordPress, Sharepoint.
Skilled in technical writing tools, for example, Bit.ai.
You can also find more job-specific skills for editors in our Resume Builder. By using our resume-writing tool, its pre-written content and helpful advice, you can finish your resume faster and effectively!
3. Showcase your work history.
In a chronological resume, your work history should follow the reverse-chronological order. Starting with your current or most recent role, mention all previous jobs in backward order.
Each entry should include the job title, name of the workplace, location and dates of employment. After each role, add three to four bullet points describing your most impressive tasks and accomplishments.
Let's compare these poor and good examples of a work history to understand how to write this section correctly.
Poor example:
Work History
February 2017 - Current
Assistant Editor | Cactus Communications | Princeton, NJ
Wrote content for journals.
Edited technical documents and updated spreadsheets when necessary.
Organized team discussions over critical reports.
This example only gives an overview of your tasks and does not display any particular achievements. Without descriptive or measurable accomplishments or skills, this work history falls flat.
Good example:
Work History
February 2018 - Current
Assistant Editor | Cactus Communications | Princeton, NJ
Developed scientific publications which the company circulated among 2,000 users
Edited more than 45 documents weekly and created quarterly reports for company presentations for over 100 executive and staff members.
Wrote a weekly newsletter for 4,000+ readers. Gained 2,000+ subscribers for the company website.
This work history is more detailed and specific. The quantifiable achievements indicate the candidate is an efficient professional.
Follow these tips if you want to achieve similar results with your resume:
Focus on the job requirements; do not simply list the role's daily tasks. Share examples of actual accomplishments that showcase your professional abilities.
Include quantifiable achievements or significant positive outcomes on customer satisfaction or productivity. This data shows the impact you've had in previous roles.
Use keywords from the job advertisement to show hiring managers you have the requisite skills to tackle the specific challenges of this job.
4. Finish with your contact information, education and any custom sections.
Education
The education section describes your educational background, which you summarize by listing your degree, the college or institution's name and location, and the years of study. If you have a high school diploma or GED, you should consider deleting the graduation dates to avoid any hiring bias by potential employers.
For an editor's role, most hiring managers would prefer to look at candidates having a post-secondary degree in Business Writing, Content Management systems or a degree in Journalism. The education section is closely linked with the type of industry, i.e. print, broadcast or social media.
While an editor requires good editing and writing skills, sound knowledge about digital media for broadcast and Internet-based journalism is also necessary. Relevant coursework and certifications are also crucial if you want to be an editor in these fields.
Certifications, Licenses and Custom Sections
Create a separate section in your resume to list any certifications, licenses or training you've acquired. These additions give more value to your application and show you're committed to a comprehensive education in your field.
Certifications an editor should have are:
Introduction to the Media Industry
This course allows you to take an inside look into how the publishing and media industries work. It helps familiarize yourself with the terminology used in publishing and media, understand the structure of publishing and digital media organizations, and how various departments work together.
Good With Words: Writing and Editing Specialization
This course focuses on various skills like arranging complex information in a reader-friendly way, giving and receiving high-quality feedback and consistently hitting deadlines.
Powerful Tools for Teaching and Learning: Digital Storytelling
This course provides a solid foundation for all of the components of a digital story. It illustrates these components with tutorials and example stories. The system offers a hands-on opportunity for candidates to create their own digital stories, starting with a simple script and as little as a single image.
This professional development certificate provides foundational editing skills while also building technical skills. This course covers how editing and marketing tools impact the publishing industry.
Consider the following training courses throughout your editing career:
Basics of grammar and punctuation
Courses on business writing
Creative writing fundamentals
Basics of media and publishing
Your contact information should be clear and straightforward. Include your full name, the city and state you're based, your phone number and your professional email address.
Free Downloadable Resume Templates for Editor
You can use these free downloadable editor templates and customize and format them with your content.
FAQ
What are the top three skills of an editor?
An editor's top three skills can include excellent writing and language skills, good communication skills, creative thinking and a quick grasp of the subject matter. Some additional industry-specific skills, like a good knowledge of digital marketing tools and SEO skills are very helpful for an editor in the internet industry.
How can an editor stand out?
The skills that make an editor stand out are a keen eye for details and handling criticism. An editor with a discerning eye is better at selecting interesting articles for publishing. Editors are likely to receive lots of criticism and they need to know how to handle it.
What is a good objective statement for an editor?
A good objective statement should establish what you hope to accomplish in your role and how the organization will benefit from your endeavors. For example, an objective statement for an editor in the newspaper industry could say that the candidate "wants to leverage their extensive writing and subject matter expertise in this new role." It is necessary to focus your statements on showing how you can benefit the employer.