Editor Resumes: Overview
As an editor, your primary responsibility is to review and refine written content, ensuring it meets high grammar, style, and clarity standards.
Editorial professionals can be found in:
Publishing houses and literary agencies
Newsrooms and journalism organizations
Marketing and advertising agencies
Educational institutions
Corporate communications and public relations departments
The most critical skills and qualifications for editors include attention to detail, proficiency in style guides, excellent grammar and punctuation skills, and the ability to provide constructive feedback to writers.
Explore our examples to craft a resume that effectively showcases your editorial expertise. Save time with our online resume builder, and gain full access to additional resume examples, and various downloadable templates.
Editor Resume Example
Check out this example of a resume for a copywriting editor that provides a great template for showcasing qualifications and engaging readers.
Engaging Design:

This managing editor resume is visually appealing and easy to read, creating a professional first impression. It balances text and whitespace effectively. Using color and other style choices sets this resume apart from the competition.

Relevant Skills:

This example of a managing editor's resume highlights skills directly related to the position—for example, copywriting and editing, content planning, and error spotting. It also highlights soft skills such as multitasking, planning and coordination.

Professional Summary:

This resume features a concise and compelling professional summary, summarizing the candidate's experience and essential skills for the job. In just three sentences, it conveys the applicant's years of experience, qualifications, and relevant soft skills.

Well-organized:

The resume example uses a chronological format and features three bullets under each past employer to highlight job duties, abilities and value the applicant brings to a potential employer. A well-organized resume format is essential to pass initial screenings by hiring managers and applicant tracking systems.
Editor Resume Sample
Here we have another sample of an effective editor resume that shows how a combination of content and design can make an impact.
Professional Layout:

The design exudes professionalism and organization with a stylish yet straightforward layout. This combination format resume showcases skills and work experience to provide a complete picture of the editor's qualifications.

Detailed Work History:

The concise but detailed bullets provide thorough information about the applicant's skills, including quantifiable achievements. For example, "Conceptualized original, ambitious branded editorial campaigns that translate 23 clients' objectives into great content."

Key Qualifications:

This resume template provides ample space for listing skills. A summary of skills section near the top of the page will draw the hiring manager's attention to the candidate's qualifications.

Subtle Use of Color:

The tasteful use of color in this editor resume template helps it stand out while maintaining a professional appearance. It is both visually appealing and makes it stand apart from the competition.
How to Write an Editor Resume: A Step-by-Step Guide
Writing an effective resume is crucial to securing your desired editing job. Follow our step-by-step guide to create a compelling resume today!
Choose a Format:

When crafting your resume, you've got various options to consider. Check out the different resume formats available and select the one that suits you best for your editing position. The chronological resume format is the most commonly used choice, centering on your job history.

On the flip side, the functional resume format offers an alternative approach. While it's not as prevalent and may not be as ATS-friendly, it can be a solid pick, particularly for individuals with limited experience. Recent high school graduates, for instance, can benefit from its focus on transferable skills. Lastly, there's the combination resume format, blending elements from both the chronological and functional methods.

Contact Information:

Regardless of your chosen format, always provide accurate and complete contact information, including your name, phone number, email, and LinkedIn profile, if applicable. Place your contact information at the top of the resume to make it easy to find.

Summary or Objective:

Write a concise and impactful professional summary or objective statement at the top of your resume that captures what makes you a standout candidate. If you have relevant work experience, opt for a resume summary that succinctly outlines your work history, most notable skills, key accomplishments, and unique value proposition. You might also want to mention any specialized areas of editorial expertise.

If you're changing careers or just starting out in the industry, consider using an objective statement instead to highlight your career aspirations and interests and align them with the specific role you're targeting.

Work History:

Detail your relevant work experience, highlighting achievements and responsibilities that apply to the editor position you're pursuing. Whenever possible, use quantifiable metrics, such as "worked with 15 creative team members to assign and source writers, directors, producers and designers to kickoff pages."

Skills:

Showcase your key skills, such as copywriting, editing, proofreading, and familiarity with style guides. Highlight your proficiency in content planning and error spotting. Don't forget to include soft skills as well. Collaboration, adaptability, and time management are critical skills for an editor.

Education:

Mention your educational background, degrees, and relevant coursework, especially if it pertains to writing, journalism, publishing or English language studies.

Additional Sections (optional):

If you have the space, include any extra sections that are relevant, such as certifications in editing, other languages spoken, or any notable awards or publications that feature your work.
Key Skills and Certifications For Editor Resumes
For your editorial resume, you need a combination of hard skills, soft skills, and relevant certifications that demonstrate your abilities. Here are some of the most popular that you might want to consider:
Top 5 Hard Skills for Editor Resumes
Grammar and Style Proficiency: Editors must have a strong grasp of grammar, punctuation, and different style guides, such as AP, Chicago Manual of Style, or MLA, to ensure written content adheres to industry standards.
Proofreading and Copy Editing: Meticulous proofreading and copy-editing skills are essential for detecting and correcting errors, inconsistencies, and structural issues in written materials.
Digital Editing Tools: Proficiency in using computer software like Microsoft Word, Adobe Acrobat, or content management systems is crucial for efficient document review and revision.
Writing Skills: Editors often need to rewrite or enhance the text, so strong writing skills, including clarity and conciseness, are invaluable.
Project Management: Managing multiple projects, deadlines, and teams effectively is important for editorial roles, ensuring timely delivery of polished content.
Top 5 Soft Skills for Editor Resumes
Attention to Detail: Editors must have a keen eye for detail to catch subtle errors and inconsistencies in written materials.
Communication: Strong communication skills are essential for providing clear, constructive feedback to writers and collaborating with other professionals in publishing or content creation.
Critical Thinking: Editors must analyze content critically to improve its quality and make it more engaging for the intended audience. Critical thinking is also essential to
Time Management: Efficiently managing workloads, meeting deadlines, and maintaining project schedules is a key soft skill for editors.
Adaptability: The ability to adapt to evolving industry trends and technologies is important for staying relevant in the field of editing.
Top 5 Certifications for Editor Resumes
Certified Professional Editor (CPE): The American Society of Journalists and Authors offers this certification, demonstrating your editorial competence and adherence to industry standards.
Editorial Freelancers Association (EFA) Certification: The EFA offers certifications validating your expertise in specific editorial areas, such as proofreading and developmental editing.
Microsoft Office Specialist (MOS): Proficiency in Microsoft Word, a fundamental tool for editors, can be certified through MOS.
Adobe Certified Associate (ACA): If your editing work involves Adobe Acrobat or other Adobe software, this certification showcases your skills in using these tools.
Project Management Professional (PMP): While not specific to editing, a PMP certification can benefit editors, particularly those involved in project management and coordination.
By prominently featuring such abilities on your editor's resume, you demonstrate your qualifications and suitability for the role. However, remember to tailor your resume specifically to the job in question and pick the most relevant skills and certifications.
Here's What People Are Saying About Us
9 Tips For Writing an Editor Resume
Tailor your resume for each job application: Customize your resume to align with the specific job requirements and company culture, increasing your chances of being noticed by recruiters.
Highlight your editing skills: Highlight your proficiency in reviewing and enhancing written materials to ensure accuracy and quality.
Master style guides: Mention your knowledge of industry-specific style guides and your ability to maintain consistent standards. Familiarity with more than one style guide demonstrates flexibility and professionalism.
Demonstrate Adaptability: Showcase your capability to edit for different platforms, such as web, print, and social media.
Include SEO expertise: If you possess knowledge of SEO principles, emphasize your ability to create search engine-friendly content. Quantify your abilities with results you have achieved for a client or employer. For example, "Increased website traffic by 20% and user retention rate by 35% in 5 months."
Keep It Concise: Aim for a one to two-page resume. Showcase your ability to edit by ensuring your resume includes only the most relevant and impactful information, keeping the recruiter's attention.
Showcase attention to detail: Emphasize your meticulousness in ensuring error-free content and high-quality standards. Attention to detail is essential for error prevention, consistency, clarity, and quality control.
Highlight time management skills: Demonstrate your ability to meet deadlines in a fast-paced working environment. Highlight your ability to juggle multiple projects while adapting to shifting priorities.
Feature critical thinking: Highlight your problem-solving skills when addressing editing challenges. Critical thinking is essential to revising content, managing projects, and ensuring an error-free finished product.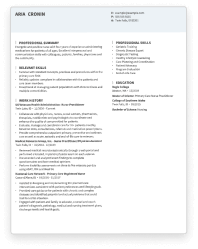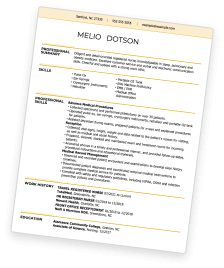 Save Time With Hloom's Resume Builder
Key Takeaways
Showcasing hard and soft skills is essential for getting noticed as an editor. Featuring both on your resume demonstrates you are a well-rounded professional.

Quantifying achievements with specific metrics makes your impact more tangible.

Tailoring your resume to match the job description is crucial for success. Use keywords from the job posting to demonstrate your alignment with the desired editing job.

Certifications and relevant skills should be prominently featured on your resume.

A visually appealing and well-organized resume design can help you stand out in the competitive editing job market.
Save Time With Hloom's Cover Letter Builder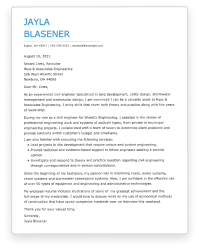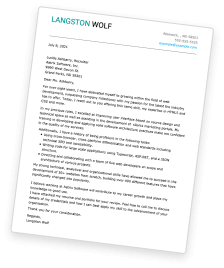 FAQ
Updated: October 17, 2023
Aim for a one-page resume, but if you have extensive experience, it's acceptable to go to two pages. Focus on the most relevant and impactful information to keep your resume concise. An editor's role is often to ensure writing is clear and concise. Your resume should reflect your abilities.
Certifications, such as the Certified Professional Editor (CPE) or Editorial Freelancers Association (EFA), can significantly boost your credibility and make you more competitive in the field. Including certifications on your resume shows you are a qualified professional dedicated to continuous learning
Yes, including a cover letter is an opportunity to explain your qualifications in more detail and to express your enthusiasm for the role. Always tailor your cover letter to the spefic job you are applying for to show you are genuinely interested in the position.
To make your editing skills stand out, describe how you've improved content quality and efficiency in your previous roles. Additionally, provide specific examples of your work or link to an online portfolio to showcase your editing abilities.
Industry-specific style guides may vary, but commonly used guides include the Associated Press (AP) Stylebook, the Chicago Manual of Style, the American Psychological Association (APA), and the Modern Language Association (MLA) Style Manual.
Your professional summary is an opportunity to make a first impression on the hiring manager. You should provide a concise overview of your editing expertise, relevant experience, and key accomplishments. In no more than 2-3 sentences, highlight your specialization in areas like grammar, style, and proofreading.
Citations
Bennett, S., The Elements of Resume Style: Essential Rules for Writing Resumes and Cover Letters That Work, United States: AMACOM, 2014.