Featured In:
Table of Contents
Here are more resources that can help you
To apply for a technical writer position, along with the right qualifications, you'll need a resume that pays the same attention to detail that you put into your work. To help you with this, we have created a step-by-step guide with resume examples for your understanding.
Check out more of our downloadable resume examples designed by career experts and use one of our free and premium resume templates today!
Technical Writer Resume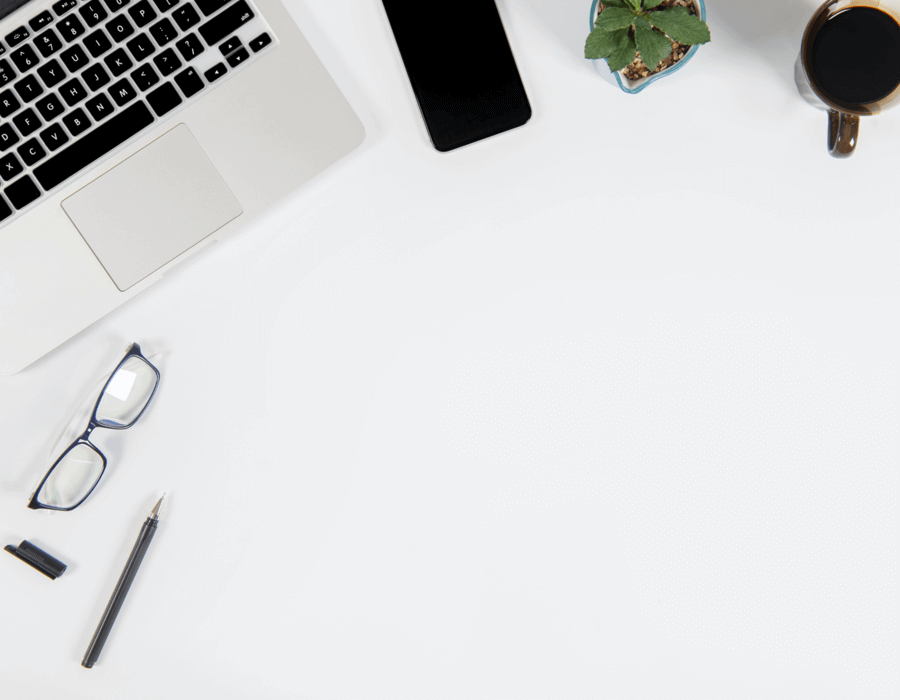 Technical Writer Resume
This technical writer resume example will help you understand how to format and write each section of your resume.

Give your resume the right professional feel and follow these pointers:

A contact information section consists of your name, professional email, phone number and location.
You can choose between a professional summary or an objective statement depending on your professional expertise.
A work history section lists your work experience in reverse chronological order.
Represent achievements in the work history section in numbers, percentages or hours.
Add a skills section with a balanced selection of soft, hard and technical skills.
Include a section to list your educational qualifications, any relevant coursework or internships.
You can also have a custom section for certifications, licenses or awards relevant to the role.
Free Downloadable Resume Templates
Sky's the Limit

Subtle Creativity
Prepare to Write Your Resume
Writing a resume without the proper preparation might seem overwhelming. However, to turn it into a smooth process, we have provided a few tips to equip you with all the necessary tools and information required to succeed.
We recommend you invest some time to understand the following steps:
It's essential to research the requirements of your desired job role. Focus on the skills needed for the technical writer position, such as excellent writing skills, proficiency of software tools and in-depth industry knowledge.
Make a list of your most impressive and relevant achievements from your current and previous roles. In your opening statement, you may add two skills alongside the skills section. Including quantifiable achievements will further validate your potential.
Recruiters and an applicant tracking system (ATS) will scan your resume. ATS looks for errors, irrelevant keywords and overused skills like "confident" and "team player" and can reject your resume before it reaches the hiring managers.
To know more about writing a resume, browse resume examples for your assistance. Going through several resume examples can help you have a clear idea about creating your resume.
Choose the Right Resume Format
Resume formats will determine what sections to highlight depending on your amount of skills, expertise, work experience and qualifications. You'll need to choose between the three main formats: chronological, functional, and combination.
Candidates with an extensive career of more than ten years can benefit from the chronological format's focus on work experience.
The functional format works best for applicants who have little to no professional experience and focuses on their skills instead.
Candidates looking for a change in career or growth in their profession should consider the combination format that highlights their experience and skills in a balanced way.
Go through our resume formats guide to know more about each resume type.
Chronological

Functional

Combination
How to Write Your Resume With Examples
"How do I start my resume?" "What do I write in each section?" If these are some questions bothering you, worry not. We are here to ensure that you know everything about writing an impressive technical writer's resume. You can now easily craft an interview-ready resume with the help of our tips and examples.
1. Write an impressive career objective or summary statement.
The opening statement on your resume is a selling pitch consisting of a summary of your best professional qualifications. You can use two strategies to achieve this: the career objective or the summary statement. We recommend opting for the summary statement for a technical writer's resume as it focuses on how a candidate can meet the employer's requirements for the role. Entry-level professionals, job hoppers or individuals with employment gaps should opt for the career objective.
Let's say you're a seasoned technical writer with plenty of years of experience and a well-rounded skill set looking for a job as a technical writer for a manufacturer of medical equipment. Your summary statement should provide a brief introduction and an overview of your top skills and achievements relevant to this particular role.
Let's compare the following good and bad examples of a summary statement for this hypothetical candidate.
The following summary statement examples will help you know the difference between an appealing and poor secretary resume:
Poor example:
"Technical writer with many years of experience, motivated, self-starter, team player. Skilled in researching and writing for various topics."
This summary statement leaves a minimal impression on the employer, and it does not communicate much about the applicant's skills, strengths and qualifications relevant to the role.
Good example:
"Creative and skilled Technical Writer with over five years of experience. Expert in researching and writing articles, website content, and social media blogs. Produced over ten instructional manuals and guides for various technological devices. Specialized in writing instruction manuals and guides for medical equipment. Comfortable with engineering, scientific, medical and technical material."
This summary statement downplays the applicant's lack of experience and projects the candidate as a promising talent by:
Including valuable skills gained through an internship in college.
Being specific about the tasks and responsibilities fulfilled by the candidate and their level of education.
Tackling the lack of formal experience and focusing more on the skills acquired.
Write the ideal summary statement for your resume by following these valuable tips:
Add quantifiable achievements to help the employers understand your skills, such as the number of articles you've written.
Include two or three of your skills relevant to the job requirements.
Share certifications or training relevant to the role to prove your potential.
Study this summary statement example below:
"Creative and skilled Technical Writer expert in researching and writing articles, website content, and social media blogs with over five years of experience. Accomplished in thorough research and crafting engaging, error-free content. Proficient in spreadsheet management, copyediting, and proofreading."
2. Create a diverse list of your skills.
Every resume must have at least one section of six to eight skills. However, you can feature more in other sections by slipping them into the content of your work history and professional summary.
Chronological resumes have a dedicated skills section, but functional and combination resumes can have multiple. Since the focus of the functional resume are the skills, it includes a main section that includes three skills followed by explanatory bullet points. Each bullet point elaborates on tasks and accomplishments that showcase your expertise.
Take a look at the example below for an improved understanding:
Skills
Web Content Creation
Created well-researched articles on assigned topics.
Maintained a daily average of 1000 words as per instructions.
Copyedited and proofread articles to check for spelling, grammatical errors and punctuation.
This elaborate skills section communicates in detail about the kind of tasks and responsibilities fulfilled by the candidate, coupled with provable metrics.
You can diversify the skills on your resume by including a good combination of all the three skills types: soft, hard and technical.
Soft skills refer to interpersonal skills that you develop throughout your life, irrespective of the role or industry. A few soft skills necessary for a technical writer are:
Communication
Time management
Enthusiasm in technology
Systematic
Teamwork
Critical thinking
Detail-oriented
Ethics
Concentration
Sound judgment
Hard skills are primarily related to your job or industry. You can gain hard skills through training or on-the-job experience. Some technical writer hard skills are:
Editing and proofreading
Spreadsheet management
Research skills
Instructional writing skills
Calendar management
Note-taking
Project management
Designing skills
Planning and organizing
Reading comprehension
Technical skills determine the way you conduct work using technology and digital tools. A technical writer can include the following technical skills:
Expert in MS Office, i.e., Word, Excel, PowerPoint.
Blogging platforms, i.e., WordPress, Blogger.
Email management, i.e., Gmail and Outlook
Designing software, i.e., InDesign.
Desktop publishing software, i.e., Microsoft Publisher.
You will discover more job-specific skills for technical writers in our Resume Builder. Our resume-writing tool will also provide pre-written suggestions based on the position you are looking for that you can easily include in your resume.
3. A work history section that leaves a mark.
The work history section provides information on your work experiences in reverse-chronological order. You should list your job title, name of the workplace, location and dates of employment.
On a chronological and combination resume, each entry elaborates tasks and accomplishments with bulleted phrases. However, a functional resume does not elaborate further.
Here are two examples of poor and good work history to help you write this section effectively.
Poor example:
Work History
February 2018 - Current
Technical Writer | Wonder Tech Inc. | Miami, FL
Completed tasks and projects under the Project Manager.
Created well-researched technical articles daily.
Managed and organized important meeting minutes and project details.
This work history entry fails to provide enough details about the volume or tasks accomplished or the candidate's skills. It fails to impress the employer without any quantifiable achievements or abilities.
Good example:
Work History
February 2018 - Current
Technical Writer | Wonder Tech Inc. | Miami, FL
Completed 10+ tasks daily and worked on more than 80 independent and group projects under the supervision of the Project Manager.
Created 15+ well-researched, plagiarism-free articles on financial services, software products and consultancy weekly.
Managed, organized and distributed everyday technical meeting minutes.
This work history entry has a much more comprehensive overview of the candidate's professional capabilities. It becomes more awe-inspiring with quantifiable achievements and skills acquired throughout specific job duties mentioned.
If you want to write an effective work history section, follow these tips:
Pay attention to the requirements for the role. Share tasks and accomplishments from your previous roles to show what you can offer to this position.
Add quantifiable achievements like the number of projects you've worked on or the daily word limit. Including inferable metrics proves your impact on your previous roles.
Focus on keywords from the job advertisement to highlight what skills you have and how you can put them to use in your new role.
4. Complete the resume with your contact information, education and custom sections.
Education
Your education section contains information about your degree, the institution's name, its location and dates of graduation.
Candidates aspiring to build a career in technical writing should consider earning a Bachelor's degree in journalism or technical communications. Furthermore, you can take up technical writing courses, available both online and offline, to learn skills such as: writing, designing, basic computer skills among others.
Technical writers can also find a mentor to provide guidance and practical experience. You can specialize in one particular area, such as electronics or software.
Certifications, Licenses and Custom Sections
You can add an extra section to your resume for listing relevant certifications, licenses or training you've acquired.
Certifications a technical writer should have are:
Technical Writing
Develop your writing skills through this certificate course by completing practical technical writing projects.
Technical writing: How to Write Software Documentation
This is an excellent course on technical writing if you want to work on documentation through various software applications.
Project Management for Technical Writers
Make your software documentation delivery successful through this certificate course for technical writers. It requires prior experience in technical writing.
Consider the following training courses throughout your technical writing career:
Writing in DITA XML
Graphics for software documentation
Creating instructional videos
Technical report writing
SEO writing
Your contact information should be practical and straightforward. Add your full name, the city and state you're based, your phone number and your professional email address.
Free Downloadable Resume Templates for Technical Writers
Use these free downloadable technical writer templates on the word processor of your choice. You can edit these templates and complete your resume with the help of our guide.
FAQ
Updated: March 06, 2023
What are the top three skills of a technical writer?
The skills required for a technical writer vary as technology keeps expanding every day. However, technical writing shares specific skills across various levels. Every technical writer should develop these top three skills: excellent writing skills, thorough research skills and editing skills.
How can a technical writer stand out?
Apart from having excellent research and writing skills, you should be consistent, accurate and an expert in the field of technology, science and engineering.
What is a good objective statement for a technical writer?
An excellent objective statement should communicate what you wish to achieve in your role. For example, a compelling statement for a technical writer for a cybersecurity company could read something like: "brings over five years of experience as a cybersecurity technical writer, skilled in research and content creation." Include what you can offer the employer or company and how you can become a more efficient technical writer.