Featured In:
Table of Contents
Here are more resources that can help you
A writer's resume should demonstrate creativity, originality and a solid grammar sense. We have created this comprehensive guide to help you craft a resume that demonstrates these qualities and skills. Practical examples accompany each section of the guide to help you understand them better.
Writer Resume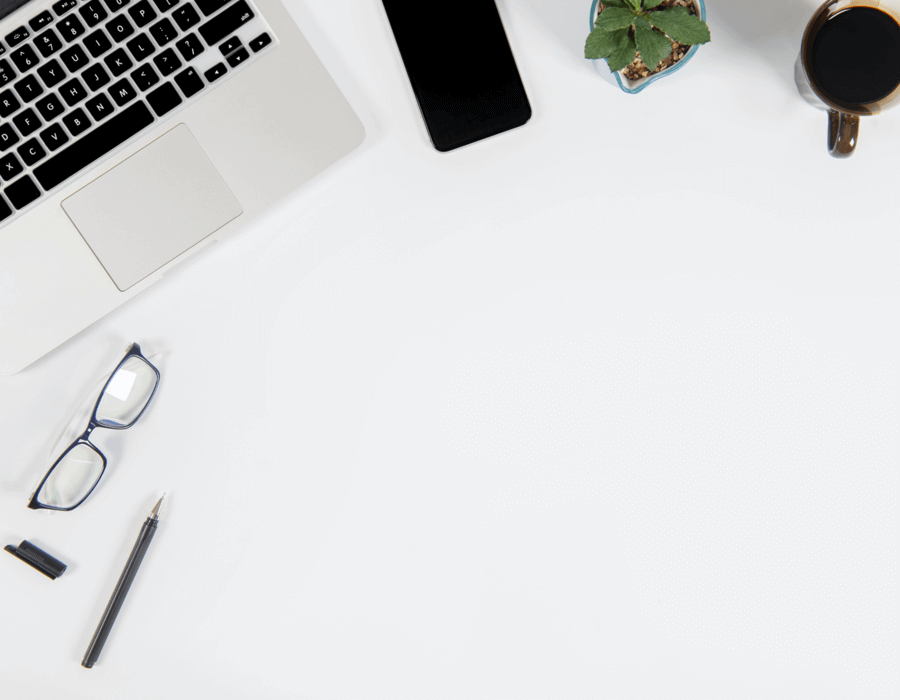 Writer Resume
As an applicant, you must determine what you need to include in each required section and potential custom sections. Check out the information below to learn which are the main resume sections and what to write in each one.

Most resumes include the following:

A contact information section provides your name, email address, phone number and the location where you're based.
An opening statement can either be an objective statement or a professional summary, depending on your experience.
A list of all your work experience from most recent to the earliest in reverse-chronological order.
Quantifiable achievements in your work history section, such as numbers, percentages and years of experience.
A section to list all your soft, hard and technical skills.
An education section with information about school, degree and other relevant programs.
You can include an additional section to mention certifications, licenses or awards.
Free Downloadable Resume Templates
Bold Red Shading

Blue Side
Prepare to Write Your Resume
When drafting a resume, it is imperative to make all necessary arrangements in advance. Tips and pointers can be extremely useful in achieving a stellar resume if you know them before writing one. We compiled the following list of information to help you complete this task seamlessly. Keep these steps in mind while you begin to create your resume:
Read and reread the job description. Identify the skills necessary for the role by reviewing the job description. You will be more likely to be considered for the position if you possess the majority of the required skills and qualifications.
Keep a list of your accomplishments and accolades at hand. Mentioning these on your resume can play a crucial role in impressing recruiters. If your written content is present online, provide links as well. Add numbers and percentages to achievements whenever possible.
Use readable fonts that look formal and not too dramatic. Make sure the resume is formatted professionally and sticks to the margins. It's important not to overuse terms like "hard worker" or "team player." Recruiters are professionals who will review your resume, so make sure the experience of reading it is pleasant and impressive for them.
Additionally, your resume will be scanned by an applicant tracking system (ATS). Make sure that your resume is free of grammatical and spelling errors. To avoid these errors, we recommend you proofread the resume carefully.
If you use acronyms on your resume content, be sure to include both the term and the official acronym. Example: "Information technology (IT)."
Check out some resume examples to get an idea of what your resume should look like to attract recruiters' attention. Reading similar resume examples will also help you understand what your resume should look like in terms of content and format.
Choose the Right Resume Format
The importance of resume formats lies in how they draw attention to your skills and accomplishments. The correct resume format plays up your strengths and de-emphasizes your weaknesses. Based on your experience level, there are three main resume formats to choose from: chronological, functional and combination.
Chronological resumes work best for applicants with a long work history. The main objective of a chronological resume is to highlight the candidate's career breakthrough. For this reason, candidates with experience over 10 years benefit most from this format.
Candidates without or little work experience can benefit from a functional resume. This format focuses mainly on the candidate's skills and downplays a lack of work experience.
Candidates with less than 10 years of work experience should use a combination resume format. Because it is a combination of a chronological and a functional resume, it strikes the right chord between skills and job experience.
To find more details about each type of resume and when to use them, check out our resume formats guide.
Chronological

Functional

Combination
How to Write Your Resume With Examples
To assist you in creating an impressive resume, we will discuss in detail how you must frame the content of each section. Follow this step-by-step guide while drafting your resume.
1. Decide on an appropriate opening statement.
Depending on your experience level, you can begin with a career objective or a summary statement. For a writer's resume, we recommend using the summary statement. An effective summary statement can demonstrate the candidate's skills and expertise and contribute to the company's success. In contrast, a career objective is a suitable strategy for entry-level professionals, career changers, freelancers or individuals who return to work after a gap in employment.
Say you just graduated and seek a full-time job as a writer in a leading publishing firm. Here, the candidate must opt for a career objective as the opening statement since the candidate does not have any work experience.
Here are two examples of poor and good career objectives:
Poor example:
"I recently graduated and I am looking for a full-time position as a writer. My interest lies in writing fiction novels and that is why I wish to work with your firm. Working with your firm will give me the necessary exposure to work toward my goal."
This career objective is a poor example because it does not highlight the candidate's skills and abilities and focuses solely on the candidate's objectives from this job.
Good example:
"A recent arts graduate, I'm passionate about writing fiction. I have written fiction stories as part of college assignments and I maintain a blog where I regularly post my stories. I am eager to join your reputable firm as I believe I can contribute significantly to its growth while also honing my skills."
This is a better example as it tackles the candidate's lack of experience by:
Listing the candidate's informal experience of writing fiction.
Informing the interviewer about the candidate's blog is a plus.
Here are some writing tips to enhance your summary statement:
Include measurable contributions that will allow employers to see your impact on other projects, such as the number of novels, poems or stories you have written and the number of works published so far.
Incorporate around two or three job-relevant skills in the summary.
Share any special certifications or awards relevant to the position.
Try to link your skills to the tasks and responsibilities listed.
Here's an excellent example of how to create a summary statement:
"Meticulous professional content writer with a successful career spanning eight years. Solid expertise in keyword research and implementation in write-ups. Excellent sense of grammar, spelling, vocabulary and punctuation. Experienced with SEO practices and can create SEO-friendly content."
2. List your soft, hard and technical skills.
The skills section is the right place to include all your soft, hard and technical skills. However, it is perfectly acceptable to list a few skills in other resume sections, such as the work history and professional summary sections. Nonetheless, bear in mind not to repeat any of the skills throughout your resume.
Typically, chronological and combination resumes have a listed skills section, whereas, in a functional resume, you can explain them in detail. A functional resume's skills section includes three skills, followed by a few bullet points that demonstrate how you used these skills to perform several tasks and accomplishments.
As an example, let's look at the following:
Skills
Writing
As per client requirements, produced over 35 high-quality, keyword-rich and unique blogs.
Prepared a set of 11 technical articles for a well-known brand in collaboration with senior editors as part of a special project.
Edited over 75 features written by others. Identified and corrected spelling, grammar and punctuation mistakes. Using a vast vocabulary, tailored the content to the client's needs.
This skills section details the tasks and accomplishments and substantiates them with numbers.
Ensure that your skill section is well-balanced by incorporating all three types of skills: soft, hard and technical.
Soft skills are characteristics of a person that determine how one works, independent of your job or industry. Writers should have the following soft skills:
Communication
Strong sense of grammar, spelling and punctuation
Attention to detail
Multitasking
Adaptability
Teamwork
Good focus
Keeping up-to-date with the latest events around the world
Creativity
Ability to handle criticism
Hard skills are skills that one must possess to perform job-related tasks. You can acquire these skills through training, courses, workshops and hands-on experience. The following are a few hard skills that a writer must have:
Editing and proofreading
Copywriting skills
Storytelling skills
Organizational skills
SEO and SEM
Research
Data entry
Digital communication
Database management
Time management
Technical skills describe one's ability to handle job-specific tools and technologies. For instance, a writer must possess the following technical skills:
Expert in Microsoft Office Suite and Google Drive Suite.
Basic knowledge of mailing tools such as HubSpot, MailChimp and Sender.
Skilled in project management tools, i.e., Jira, Monday, Asana and Agile.
Proficiency in content management tools such as WordPress, Drupal, Wix and HubSpot.
Ability to use tools such as Ahrefs, SEMrush and others for topic and keyword research.
To find more job-specific skills for writers, refer to our Resume Builder. With our resume-writing tool's ability to automatically suggest skills, you can quickly list the skills necessary for the job opening. Furthermore, you can accelerate the process of creating a resume by using our pre-written content.
3. Highlight your work history.
In this segment, you can talk about your past work experiences and accomplishments. When listing your work experiences, list them in reverse-chronological order, i.e., list the most recent at the top and the oldest at the bottom.
On a chronological resume, include the job title, the organization's name, the location and the dates of employment. Provide three to four bullet points describing your most impressive accomplishments and tasks.
You will understand this section by comparing these poor and good examples.
Poor example:
Work History
April 2017 - Current
Senior Staff Writer | DayKnight Publications | Miami, FL
Researched on different topics
Wrote interesting copies every day
Proofread copies
The example barely mentions the candidate's responsibilities. Additionally, the candidate does not appear to have any accolades to add to their resume even after working for several years.
Good example:
Work History
April 2017 - Current
Senior Staff Writer | DayKnight Publications| Miami, FL
Conducted research before writing about a topic and assisted colleagues with keyword and topic research.
Wrote over 100 unique articles in various genres, including SEO-friendly content. Won the award for outstanding writing two years in a row.
Have proofread and edited more than 200 copies.
Compared to the previous work history, this one is more detailed and contains information about the candidate's achievements. It is, therefore, a more impressive example. A detailed description of tasks backed by numeric data lends credibility to the candidate.
Follow these guidelines to write an impressive work history section:
List job duties relevant to the open position rather than generic ones. Show that you can handle this role by sharing your responsibilities and achievements.
Don't forget to include measurable achievements. Information such as the number of hours spent on research or the number of write-ups published provides insight into a candidate's contributions in the past.
Check if you possess the skills required for the open position. Having most of the needed skills will give you an edge over other candidates.
4. Include a summary of your education, certifications and contact information.
Education
The education section of your resume should list all your degrees in reverse chronological order, regardless of whether the degree is related to writing or not. Anyone with a passion for writing can apply for the role of a writer irrespective of their educational background. Each entry must include information about your academic institution, location and graduation date.
We recommended that candidates with high school diplomas or GEDs avoid graduation dates. This way, candidates can avoid hiring bias because of their presumed age.
Additionally, this section is the appropriate place to list any courses or workshops you have acquired related to writing.
Certifications, licenses and custom sections
If you have earned any certifications or training, you may want to include them on your resume.
Certifications a writer could obtain are:
The College of General Studies Certificate Program, offered in association with the University of Pittsburgh's English department, is the answer to your quest to develop professional writing skills and fiction and nonfiction writing.
Creative Writing Specialization
The course is best suited to candidates who wish to specialize in creative writing genres such as short stories, memoirs and narrative essays.
Effective Communication: Writing, Design and Presentation Specialization
This all-rounder course improves your written, visual and verbal business presentation skills. With this course, you can develop your ability to write creatively.
Writing for Professional Marketers
Learn what it takes to draft the perfect content for marketing professionals by taking Hurley Write's Master Class.
Learn English: Advanced Grammar and Punctuation Specialization
Taking this course can benefit every writer as it will teach and reinforce how to blend verb tenses and punctuate sentences correctly.
As you advance in your field, consider taking these courses:
Creative Writing Undergraduate Certificate
Creative Writing (MFA)
Media Strategy Undergraduate Certificate
Blog Writing courses
Contact information
Avoid adding unnecessary details to your contact information and keep it as straightforward as possible. Including your full name, the city and state you're based in, phone number and professional email address.
Free Downloadable Resume Templates for Writers
Attached are a few free writer templates that you can download and use with any word processor. These easy-to-understand templates come in handy as using them is simple. Replace the sample text with your details and format the template according to your preferences.
FAQ
What are the top three skills of a writer?
A writer's skills vary depending on their type of specialization. The skills of a sports writer differ from those of a news writer writing about politics. Nevertheless, every writer should possess the following three qualities:
Passion for writing
Excellent command of the language
Originality
How can a writer stand out?
Though many writers who choose to pursue this path are passionate, creative and unique in their writing, to stand out among others, a writer must also possess qualities such as SEO practices and CRM tools that are necessary for this digital age.
What is a good objective statement for a writer?
Good objective statements highlight the candidate's goals and how the candidate's addition to the team will benefit the company. For instance, the objective statement of an entry-level writer in a publishing house could state that the candidate "wishes to work in a diverse environment and collaborate with senior writers to gain more knowledge of fiction writing and the art of storytelling." Always point out how your skills, expertise and experience can benefit your employer. The needed exposure can shape you into a more efficient and productive employee.