Featured In:
Table of Contents
Here are more resources that can help you
Dialysis technicians are trained professionals who administer the procedure under the supervision of a doctor or nurse. Let us show you how to showcase your expert skills, experience and qualifications on a resume for your next career move. You could build a fantastic resume with our practical examples, step-by-step guidance and writing tips.
Dialysis Technician Resume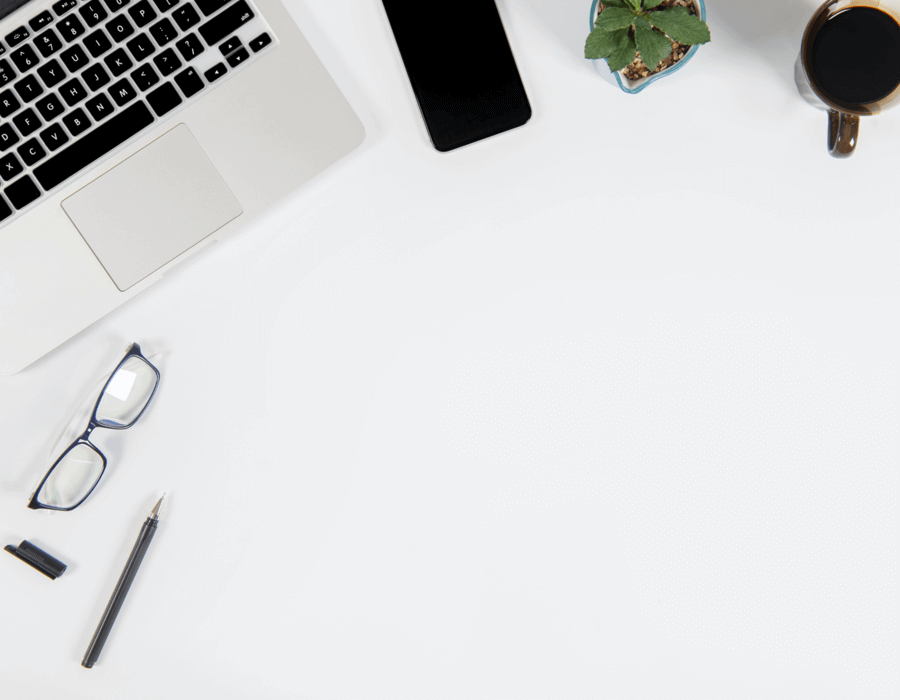 Dialysis Technician Resume
Despite their uniqueness, all resumes share common elements. The following sections are commonly found on resumes:

Header- Embodies your contact information (i.e., name, location, phone number and email address).
Opening statement- States your career objective informing the role you are aiming for via a summary or objective statement.
Work history- Documents your employment history, listing the different jobs you have undertaken.
Skills- Captures the role-relevant abilities.
Education- Records your academic qualifications (i.e., formal degrees or diplomas).
Custom sections- Displays the certifications, licenses and awards in your possession.
Free Downloadable Resume Templates
Prepare to Write Your Resume
Resume writing requires some prep work to ensure the recruiter's perspective is considered in yours, follow these suggestions:
Correctly interpreting the job description is crucial to customize the resume according to the role requirements. Make a note of the skills, qualifications and duties from the job description and customize it to fit your background. Assess the job market for dialysis technicians to explore your career opportunities. Find out the certifications and licenses you need to acquire for a dialysis technician.
Gather all your information needed to draft your resume beforehand, like your employment history, degrees, diplomas, certificates, references' details and important dates (i.e., hiring, graduating dates).
Scan your career history and single out the accomplishments, achievements, milestones and success stories associated with each role to write your work history.
Ensure your resume is applicant tracking systems (ATS) friendly. Add keywords and phrases from the job description, adopt simple formatting, spell out acronyms to not have them flagged and use a readable font. Check your resume for spelling mistakes, grammatical errors, inaccuracies and informal tone or speech as it reflects unprofessionalism.
Review a few resume examples to visualize how resumes vary based on positions, experience level and work setting. It could inspire your resume creation.
Choose the Right Resume Format
Choosing the right resume format is critical for writing any resume. The right format unravels your excelling qualities over your limitations. Resume formats are categorized into chronological, combination and functional. The following suggestions will help you identify your ideal fit:
Use the chronological format if you had a steady career for over 10 years. This work history-centric format accentuates your career accomplishments and achievements and becomes ideal for experienced roles.
Adopt the functional format if you are an entry-level professional with minimal experience or are trying to reenter the workforce after some time. This format ensures your skills and qualifications are highlighted far more than your experience. Therefore, recent graduates, freelancers, individuals with career gaps and applicants of entry-level or part-time roles prefer this format.
The combination format is for candidates with more than three years of experience that would like to equally highlight their experience and skills. If you're changing industries, applying for promotion and entry-level roles, this format is ideal with relevant experience.
If you need more clarity, our Resume Formats Guide could diffuse your doubts with a comparative analysis of the pros and cons of each format.
Chronological

Functional

Combination
How to Write Your Resume With Examples
Craft an impressive, professional resume with step-by-step assistance guiding you through each section of your resume with practical examples and valuable tips.
1. Decide your opening strategy.
Your opening strategy would be dependent on your career plans, nature of the role and your experience level.
In most cases, opening with a summary statement is preferred. It illuminates your skills, qualifications and experience associated with the role promoting you as an ideal candidate. A career objective statement proves beneficial in the following scenarios:
While rejoining the workforce post a career break
For freelancing permanently
While applying for internships or entry-level roles with no experience
The following examples demonstrate what a good career objective statement looks like:
Poor example:
"Seeking employment at Hope Hospital as a Dialysis Technician to apply my skills in a medical environment."
This is a poorly written objective statement because it doesn't mention the skills and qualifications of dialysis technicians. Only stating your aspiring role is not enough.
Good example:
"Trained dialysis technician looking forward to filling the vacancy at Hope Hospital. Equipped to provide patient-centric dialysis treatment, patient education and medical waste disposal, ensuring focused patient care. Certified medical assistant with a history of assisting physicians and nurses."
This objective statement ensures the candidate's skills (dialysis treatment, patient education and medical waste management) and qualifications (i.e., certified medical assistant) are included backing up the dialysis technician's role.
If you are opting for a summary statement, these suggestions could benefit you:
Add some numbers to your statement. It could be the number of patients you treated, years of experience and number of performed treatments.
Ensure role-specific skills, preferably matching the job advertisement.
Enhance your credibility with certifications and licenses.
This summary statement could help you draft yours:
"Patient-focused dialysis technician with more than five years of experience treating patients. Empathetic in providing patient-centric care, skilled at hemodialysis techniques and assisting doctors and nurses for an optimum treatment plan. Performed over 40 dialysis treatments, looking forward to applying my skills to benefit your hospital."
2. Exhibit your skills.
Skills are crucial in promoting your role-specific capabilities and caliber. Display a mix of six to eight soft, hard and technical skills in this section, disclosing the range of your skills. However, based on your resume, the composition of the skills section will change.
Combination and chronological resumes list your skills in bulleted lists but the functional format has a descriptive skills section describing your professional skills with three to four elaborate bullet points where you can speak of your accomplishments.
This is what a skills section in functional format looks like:
Skills
Safety Compliance
Maintained and checked the dialysis equipment before administering dialysis procedures to patients.
Sterilized the equipment after each use to ensure safety.
Educated and prepped the patients before the procedure.
You could include the following soft, hard and technical skills in your resume.
Soft Skills are related to your personality traits, enabling interactions in a clinical environment. Soft skills for dialysis technicians comprise the following:
Empathetic
Detail-oriented
Reliable
Good communicator
Patient
Supervising ability
Flexible toward the medical environment
Keen observation skills
Patient care
Effective time usage
Hard skills are related to the core duties of dialysis technicians displaying how efficiently the role could be executed, like the following:
Dialysis treatment
Equipment maintenance and sterilization
Patient record maintenance
Medical and toxic waste disposal
HIPPA regulations knowledge
Infection control
Safety compliance
Vitals checking
First Aid and CPR
Nephrology expertise
Technical skills reflect your technical inclination to use digital tools aiding the role. Dialysis technicians tap into the following technical skills:
Proficient in software like NephroFlow and Nefrosoft
Online appointment booking
Working knowledge of computers, laptops or tablets
Communication through software and apps like Skype or Google Hangouts
Hemodialysis equipment knowledge
With our Resume Builder you could discover more job-specific skills and pre-written content to draft your resume quickly.
3. Talk about your career background.
Work history captures your employment history and documents your career background justifying the applied position. The emphasis given to this section shifts with the resume format.
The chronological and combination formats have a rich work history. However, the functional resume emphasizes the skills and qualifications over work history. Nevertheless, your work history comprises the following details in reverse chronological order:
Job details: job title, duration of employment
Employer details: place of work, location
Role description
Here's how you could draft your work history:
Poor example:
Work History
Oct. 2021 – Current
Dialysis Technician | SpringsCare | Colorado Springs, CO
Equipment maintenance.
Patient care and counseling.
Vital measurements.
This description is a poor example as it's missing the specificities of the role., i.e., the details on how the candidate ensured equipment maintenance, vital checking and patient care. It also lacks in not giving any metrics.
Good example:
Work History
Oct. 2021 – Current
Dialysis Technician | Spotify | Boston, MA
Sterilized and maintained the hemodialysis machines and equipment after every use.
Educated 20 patients on utilizing artificial limbs and administered more than 25 dialysis procedures.
Accurately recorded the patient's vitals, i.e., temperature, blood pressure, pulse and respiration rates before performing dialysis.
This role description improves the former because it briefly describes the candidate's routines, duties and responsibilities. For instance, the equipment maintenance is described through the first point.
You could fine-tune your work history with the following suggestions:
Write a work history justifying the applied position. Use the role description to express how you applied the skills from the job advertisement professionally.
Share quantifiable career achievements and accomplishments.
Specify the duties, responsibilities and routine tasks briefly.
Link the skills section with your work history.
Edit out irrelevant and unrelated job titles from your work history.
4. Share your education details and other qualifications.
Education
Your academic details are summarized under the education section. Dialysis technicians must complete a dialysis technician program, course or a degree in medical fields of nursing, medical assistant or phlebotomy, with a dialysis technician certificate.
Either way, you could structure this section in the following way:
List your degrees and diplomas in reverse-chronological order.
Emphasize your major, university or college name, location and graduating year with every entry.
Certifications, Licenses, and Custom Sections
List your other qualifications under additional sections. You could display your certificates, licenses or awards under respective labels.
We have gathered a few certifications beneficial for dialysis technicians:
Certified Hemodialysis Technician (CHT)
Getting certified as a dialysis technician is a hiring criterion for most technicians, so obtaining this certification could help you achieve your career goals.
Certified Clinical Hemodialysis Technician (CCHT)
This certification from the Nephrology Nursing Certification Commission could raise your credibility.
Certified Patient Care Technician (CPCT)
This certification could assure the hiring managers of your patient care skills.
Certified Hemodialysis Nurse (CHN)
The certification could show that you are proficient in dialysis and related issues.
You could consider the following certifications or courses to expand your career opportunities:
Degree in Nursing
Degree in Phlebotomy
Degree in Medical Assistance
Degree in Nephrology
Close the lid of your resume by sharing your contact information, including your full name, location (residing city or state), phone number and email.
Free Downloadable Resume Templates for Dialysis Technician
Check out these free templates for dialysis technicians readily available for you to download. Pick any template you like and format it using your word processor of choice to personalize it according to your needs.
FAQ
Updated: July 13, 2022
What are the top three skills of a dialysis technician?
The top three skills of dialysis technicians should be centered around their hard skills like the following:
Dialysis equipment mastery: maintain, clean, sterilize the equipment.
Patient care: observing and monitoring vitals before, during and after the dialysis procedure.
Safety compliance: OSHA and HIPPA regulations knowledge.
How much do dialysis technicians make?
The earning potential of dialysis technicians varies with their experience level, location, skill set and work setting. PayScale informs the average yearly salary of dialysis technicians as $40,851. Although technicians across the United States can earn more than the national average, in Baltimore they earn 17% more, in Los Angeles 10.8% and technicians in Phoenix earn 8.3% more.
Which career paths could dialysis technicians take?
The career path that dialysis technicians opt for is dependent on their education, experience, interest and skill set. Some of the common career paths of dialysis technicians include becoming a Dialysis Registered Nurse, Hemodialysis Technician, Nurse or Medical Assistant.