Featured In:
Table of Contents
Here are more resources that can help you
Choosing the right applicant to lease out a property can take ages. You're presented with many choices, but you end up picking the applicant that stands out the most. Recruiters face a similar dilemma when choosing the right candidate, so to grab their attention, you need to have a resume that stands out from the rest. We've created a guide below to help you achieve this.
Leasing Agent Resume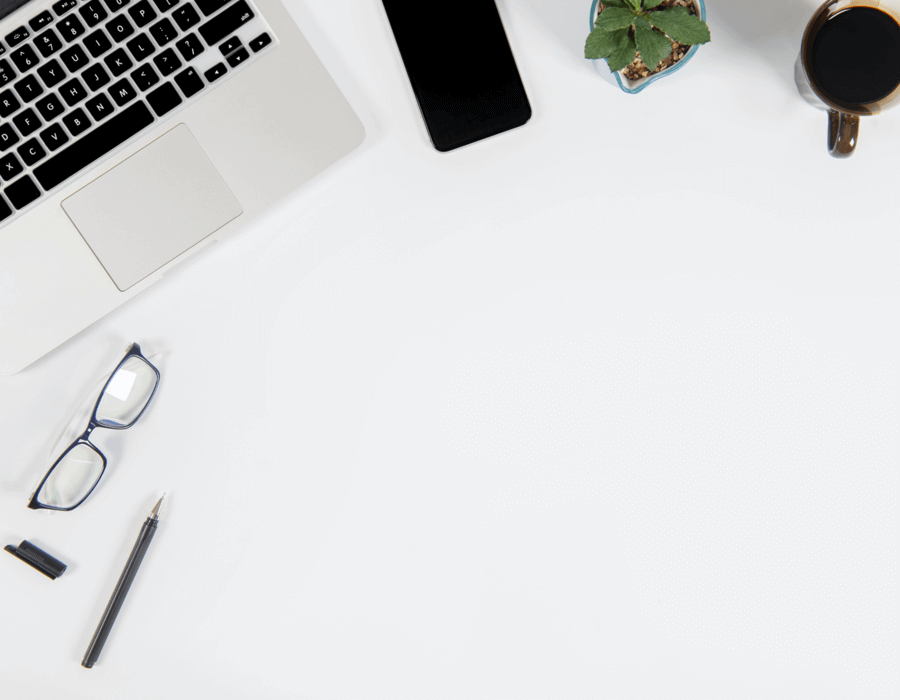 Leasing Agent Resume
Resumes have multiple sections to better organize and display the applicant's abilities. Refer to the leasing agent's example above to understand how a resume is formatted.

A resume consists of the following sections:

Your contact information which should be located at the top of your resume and must include your full name, professional email address, phone number and location.
A concise career objective or summary statement.
Your work history in reverse-chronological order with brief job-related entries.
A skills section to list your soft, hard and technical skills.
An education section dedicated to your educational accomplishments.
Custom sections to include extracurricular achievements and certifications.
Free Downloadable Resume Templates
Plain Divider

Solid Segments
Prepare to Write Your Resume
A lot goes into writing a resume. Selecting the right format and gathering the required data can be time-consuming. To help you ease into it, we've compiled a few preparation tips so you can be prepared before writing your resume:
Search through online job boards and pick up keywords applicable to your role. Most companies post their requirements for the position in their job descriptions and so incorporating statements like "Extensive knowledge on fair housing policies" will grab the recruiter's attention.
Sift through previous employment documents and academic papers to have a list of achievements at hand. Also, gather awards and certifications related to real estate to include in your resume.
Ensure you've read up on applicant tracking systems (ATS) before writing your resume. Recruiters use these automated systems to catch hold of inconsistencies such as irregular font, grammatical errors and overused terms like "hardworking" and "team player." Make sure you've rectified these mistakes to avoid getting negatively flagged by the ATS.
Find resume examples for your desired role. Having a few references will benefit your resume-building process. Looking at practical examples of the various designs and formats, and reading through a hypothetical candidate's content will help you to better assess your resume.
Choose the Right Resume Format
Resume formats serve a specific purpose. They cater to a particular demographic of candidates depending on their experience and capabilities. They're categorized into three formats, namely chronological, functional and combination.
The chronological format is the most widely recommended among the three formats. It highlights the individual's work history and is highly beneficial for experienced candidates.
A functional format pushes the work history to the sidelines and showcases the candidate's skills. It is used by entry-level candidates with lesser professional experience or applicants reentering the workforce to display their extensive skill set.
The combination format, also known as a hybrid resume, gives equal attention to the resume's skills and work history sections. This format is recommended for candidates shifting careers to display their previous job experiences and capabilities for the current role.
To learn more about these formats, head over to our resume formats guide.
Chronological

Functional

Combination
How to Write Your Resume With Examples
Once you've selected the format that is most appropriate for your job qualifications, you'll start to build a resume with the help of our easy-to-follow guide. This guide is divided into four parts to cover each section of your resume thoroughly so that you can finish the writing process quickly.
1. Choose your opening statement.
An opening statement uses the candidate's skills and experiences to highlight their job-related strengths. You can choose between a career objective or a summary statement.
A career objective showcases the individual's professional goals and aspirations. Entry-level candidates commonly use it to display an understanding of their career's trajectory. It describes how the job they're seeking can fulfill their current needs and also display their goals for the position.
The summary statement is a more recommended approach as it highlights the candidate's knowledge on the subject matter. It displays their skills and experience by showcasing educational and prior employment achievements as well as their years in the industry.
Let's assume you are an experienced leasing agent looking to join another company. In this scenario, a summary statement would suit your needs more than a career objective, as you would have the appropriate amount of skills and experience to grab the recruiter's attention.
Compare the following examples to avoid common mistakes made when writing a summary statement:
Poor example:
"I am a hardworking leasing agent with a lot of experience in the role. I have leased out many houses and apartments and worked with several landlords, overseeing all their needs and managing the administrative tasks."
The example above vaguely goes over the tasks of a leasing agent and fails to mention any figures to support the claimed statements.
Good example:
"Untiring leasing agent with over seven years of experience working in a dynamic environment. Adept at overseeing the operational aspects of leasing buildings, including administrative and managerial tasks. Maintained positive relations with over 55 tenants and anticipated their housing and economic needs."
Compared to the previous example, this summary statement goes in-depth with each task accomplished as a leasing agent while being succinct with the phrasing. The statement also includes a few quantifiable achievements successfully verifying the candidate's abilities.
If you go with a career objective approach, remember the following tips:
Mention as many skills related to the job as possible. Pick them up from thejob posting and incorporate them into your objective statement.
Showcase some work experience, even if it is a college internship or a part-time job.
Avoid being vague about your goals and aspirations for the position you are applying to.
Refer to the career objective example below to perfect your opening statement:
"Reliable real estate assistant with experience shadowing a leasing agent, looking for a job with Realty Group of Southwest Florida. Knowledgeable on advertising various properties online and on multiple sources of media such as TikTok, Instagram and Facebook. Seeking to gain experience working as a landlord for properties and estimating the economic viability and living standards of prospecting customers."
2. Scatter your soft, hard and technical skills throughout the resume.
The skills section of your resume contains about six to eight of your top skills. This section is sufficient for a chronological resume but a functional format needs more content to make up for the candidate's lack of experience. This is where the expanded skills section comes in.
An expanded skills section of a functional resume works as a work history section, except it lists the candidate's top three skills in bulleted descriptions instead of their work experience.
Check out this example of an expanded skills section entry below:
Skills
Customer Service
Increased customer retention by 20% and acquired new customers, expanding the company's production by 30%.
Created over 30 surveys using Google Forms to assess customer satisfaction.
Organized customer account data and other related information to increase productivity.
The tasks above might've been accomplished by the candidate in an informal setting but they come in handy with an expanded skills section.
Even though every resume has a dedicated skills section, it can be beneficial to include your skills in other segments of your resume, such as your professional summary and work history sections. Below are some soft, hard and technical skills that you can incorporate into your resume:
Soft skills assess your productivity in a social environment or how you would handle situations in a workplace. The following are the top social skills for a leasing agent:
Communication
Time management
Organization
Listening
Problem-solving
Negotiation
Anticipates needs
Leadership
Flexibility
Risk management
Hard skills are skills obtained through education or training. They are required to perform the tasks in your role. The essential hard skills for a leasing agent are as follows:
Property management
Knowledge of fair housing policies
Property inspection
Accounting
Strategic sales knowledge
Administrative tasks
Conflict resolution
Maintaining tenant relationships
Scheduling
Keeping up-to-date with the market tendencies
Technical skills is the knowledge of tools that increase your efficiency in completing tasks. The following are a few recommended technical skills for the role:
Property Management Tools, i.e., TurboTenant, Buildium, AppFolio
Customer relationship management software (CRM), i.e., Microsoft Dynamics, Salesforce, HubSpot
Database user interface and query software, i.e., Showing Suite, Power Closer by Argosy Legal Systems, Yardi
Accounting software, i.e., QuickBooks, Sage 50 Accounting, TrackPro Manager
Microsoft Office, i.e., Word, Excel, PowerPoint
Get access to more leasing agent skills by using our Resume Builder. With our prewritten content specially crafted for any position you're applying to, you'll build your ideal resume in no time!
3. Display your prior work experiences.
Your professional work experience is summarized in the work history section. The jobs are arranged in reverse-chronological order to put your most recent role on the top of the resume. This way, recruiters know where you currently stand and can quickly backtrack to see your career progression.
Each work entry starts with the standard details such as the job title, company name, office location and dates of employment. The crucial aspect of each entry is the bullet points detailing your tasks and achievements in the position. This information backed with provable metrics is what recruiters are often looking for on a resume.
Let's look at examples of a poor and a good work history entry:
Poor example:
Work History
March 2019 — Current
Leasing Agent | Red Oak Realty | Oakland, CA
Met with potential renters and briefed them about the location.
Prepared documents related to leasing.
Maintained apartment buildings and houses.
The entry above blandly explains the most basic tasks of a leasing agent. It doesn't describe any specific instance, nor does it use quantifiable figures to help the recruiter understand the candidate's experience better.
Good example:
Work History
March 2019 — Current
Leasing Agent | Red Oak Realty | Oakland, CA
Builds and delivers leasing packages to over 40 clients and maintains a minimum of 85% occupancy.
Develops marketing plans to advertise in newspapers, social media and other media outlets.
Performs administrative tasks of a landlord, such as collecting rent and maintaining the properties and their corresponding facilities.
This entry is more detailed and specific in its task description. It uses the following tips to improve the work history entry:
Go in-depth when writing about an accomplishment. Mentioning the steps taken to finish the task instead of generalizing it makes the statement more impressive to recruiters.
Include quantifiable figures and terms in your entry. This is more impactful than simply stating your accomplishments.
Read the role's description from job boards and websites, and incorporate them into your work history entries.
4. Have a dedicated education and certifications section.
Education
Your academic background needs to be specified using standard details such as the title of the degree, name and place of the institution and the dates of graduation.
A leasing agent is not required to have formal education before stepping into the leasing agent role. A high school diploma or a GED is the minimum requirement for the position but it is recommended to have an associate degree in business, sales or a real estate course. Candidates with a GED or a high school diploma are encouraged to omit their graduation dates to avoid hiring bias.
Certifications, licenses and custom sections
Create a special section for your job-relevant certifications and awards. If you're in dire need of a certification, here are the top-recommended ones applicable to a leasing agent:
Certified Leasing Professional (CLP)
This certification proves your professionalism in the field of leasing. It identifies you as a capable individual proficient in managing housing properties.
Certified Apartment Leasing Professional (CALP)
With this certification, display your commitment to your role as a residential property manager. The prerequisites for the certification are six months of on-site training along with seven courses provided by the association.
Certified Specialist of Occupancy-Public Housing (CSO-PH)
With the CSO-PH certification under your belt, you can demonstrate your knowledge of the tasks associated with leasing properties.
This credential displays your knowledge and capability to manage an apartment complex and its community according to the owner's needs.
The following courses will train you to function better as a leasing agent:
Management Essentials Course
Successful Negotiation: Essential Strategies and Skills
Marketing and Leasing – Retail Properties and Office Buildings
Lease Administration
Don't forget to mention your contact information. Add your name, area of residence, phone number, professional email address and social media accounts, i.e., LinkedIn, Twitter.
Free Downloadable Resume Templates for Leasing Agents
Download these leasing agent resume templates for free and edit them using your word processor. Each template has writing tips that you can apply while building your resume.
FAQ
Updated: June 27, 2022
What are the top three skills of a leasing agent?
A leasing agent has a lot of responsibilities to take care of, like the administrative tasks that go into maintaining a property and the creation of lease packages for every potential customer. They need to have a varying skill set to accomplish all these tasks but the three most essential skills required to do well as a leasing agent are:
Verbal and written communication
Excellent organization
Knowledge of fair housing policies
How can a leasing agent stand out?
Knowing the technical details of the job is essential for a leasing agent. Having a personal connection with the community they're working around gives them greater knowledge and an added advantage.
What is a good objective statement for a leasing agent?
The purpose of any good objective statement is to clearly define your goals and aspirations for your career. In the case of a leasing agent's resume, an objective statement would look like the following: "Dedicated leasing agent, aspiring to use my knowledge of fair housing policies and sales skills to gain practical knowledge in the field and progress to a career in the real estate industry."