Featured In:
Table of Contents
Here are more resources that can help you
When applying for a position as a property manager, you must ensure that your resume adequately reflects your skills, accomplishments and future goals. To better understand how to frame a professional resume for a property manager, we have created a guide and attached relevant examples with it.
Property Manager Resume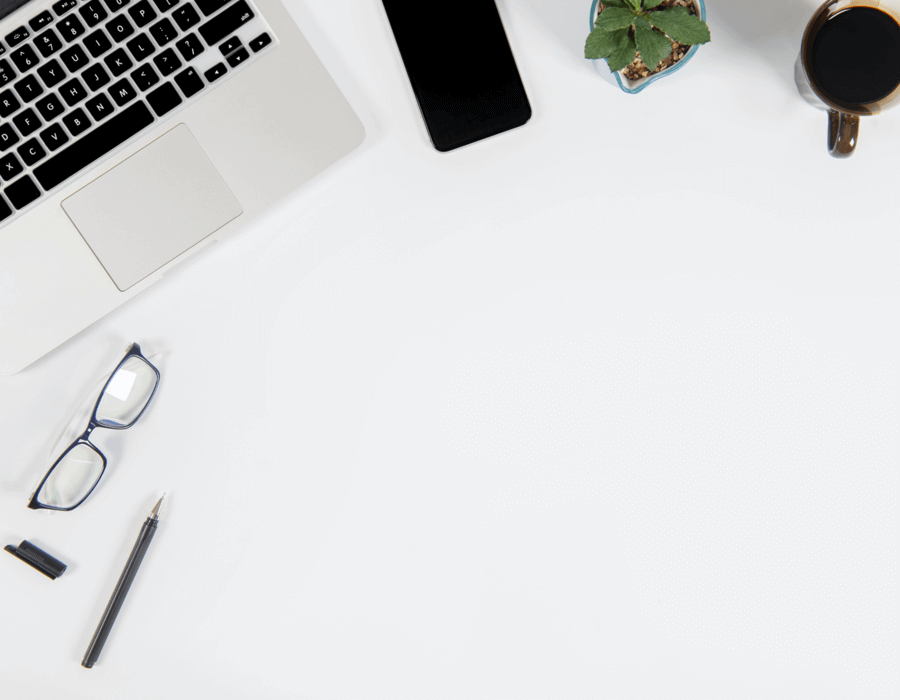 Property Manager Resume
We recommend that you review this example of a property manager resume to understand how to appropriately and correctly format your resume and what information should be included in each section.

Every resume should ideally include:

Your contact information. Ensure that you have correctly added your name, email, phone number and current location to your resume.
An eloquent professional summary or objective statement, depending on your expertise and qualifications.
Your work experience in reverse-chronological order, along with your quantifiable achievements.
A selection of some valuable hard, soft and technical skills.
Your educational qualifications and degrees, including your high school diploma, if you are an entry-level candidate..
A customized section reserved for your licenses, certificates and awards.
Free Downloadable Resume Templates
Prepare to Write Your Resume
Drafting your resume without adequate preparation can become overwhelming. To help you prepare, we have compiled a few efficient tips and instructions to help you create a resume that stands out.
Examine the job description thoroughly to understand the essential requirements for the position. Keep an eye on the skills recruiters are looking for in their desired candidates. This may include your expert knowledge of tenancy and state laws, expertise in marketing software, using tools to analyze property valuations and frequent use of accounting software like QuickBooks.
Construct an uncluttered list of all your significant achievements from your current and previous jobs. Catch the eye of the recruiter by listing specific, quantifiable accomplishments that demonstrate your influence and impact. Include numbers, percentages and revenue growth charts to validate your claims.
Recruiters frequently use applicant tracking systems (ATS) to scan applicants' resumes. If the resume contains unprofessional fonts, spelling errors or if the applicant repeatedly uses overused words like 'team player' or 'hard worker' to describe themselves, the ATS will likely flag the resume, diminishing the chances of getting hired.
Browse through our resume examples and review the ones relevant for the position you want to apply. This would give you a notion of what a candidate's resume should ideally look like. The resumes demonstrate the ideal format in which your resume should be drafted and what skills and achievements you need to include.
Choose the Right Resume Format
When you are prepared to begin drafting your resume, the first thing you need to do is decide on your resume format. Based on your work history and skill set, you will have to choose between three popular formats: chronological, functional and combination. Choosing the right resume format will ensure that your strengths are highlighted and your weaknesses downplayed.
Candidates with an extensive work history should opt for the chronological resume format as it highlights their work history and experience.
Entry-level candidates and applicants who have a gap in their employment can choose the functional resume format as it would highlight their skills and make up for the limited work experience.
Candidates looking to change careers or applying for promotions at their current workplace can pick the combination resume format, which provides a balanced outlook with equal emphasis on the skills and the work history section.
Please check out our resume formats guide for further information on constructing each of the three resume formats mentioned above.
Chronological

Functional

Combination
How to Write Your Resume With Examples
We have formulated a step-by-step guide to help you draft an effective property manager resume. These resume-writing tips and instructions, coupled with our practical examples, will aid you in preparing a resume that will make you stand out from the crowd and help land your dream job.
1. Be honest and direct on your opening statement.
There are a couple of effective strategies you could use for your resume's opening statement: a summary statement or a career objective. A summary statement is a brief overview of your work experience as a property manager. If you have a lot of work experience, you should opt for a summary statement.
Conversely, if you are just starting out in this line of work, after school or college, are changing professions or have decided to reenter the workforce, using a career objective in your resume could be your best strategy. A well-drafted career objective highlights your ambition and skill set making up for your experience.
Let's have a look at good and bad examples of career objectives:
Poor example of a career objective:
"University graduate with phenomenal negotiation skills and strong ability to identify properties that meet the client's expectations."
Here, the candidate does not illustrate any skills by showing real-life, practical training or internships.
Good example of a career objective:
"University graduate eager to learn negotiation skills. Established and maintained a highly successful resident retention program as a class assignment for three semesters as a junior and a senior. Looking to gain experience in customer service roles to become a manager at the Walter Property Management Group."
In this case, the candidate smartly makes up for his inexperience by listing skills they acquired through the class assignment and clearly states their future goals.
To make the most of your summary statement, ensure you add these tips:
Add quantifiable data to show the recruiter how you impacted your previous employer's business growth.
Include a couple of the most relevant job skills.
Share any pertinent certifications that prove you are qualified for the position.
Refer to this example:
"Certified commercial property manager with over eight years of experience. Looking to exceed the closing rate for Walter Property Management Group. Increased physical occupancy by 92% and financial occupancy by 95% at Dolby Properties. Supervised over 1.8 million square feet of retail, office and industrial real estate throughout the United States."
2. Add a section for your skills and neatly categorize them.
Your resume must contain a section to highlight your skills, add at least six to eight skills in bulleted form. You can showcase additional skills in other areas of your resume, like in the professional summary and work history sections. In a chronological resume format, skills are listed below the work history but if you want to expand on your skills further opt for a functional resume format.
In the functional resume format, you can mention up to three skills and then use informative bullet points to illustrate your expertise in the highlighted skill.
This example will give you a clearer understanding:
Skills
Management
Reinvigorated four underperforming communities in Baltimore through detailed expenditure analysis, dedicated to growth potential, eliminating unnecessary costs and exhaustive staff training, resulting in a revenue increase of $2 million annually.
Offered customer service to clients, gaining 100% positive ratings from customers.
Surpassed the annual occupancy objective of 75% by a margin of eight percent.
Avoid repeating the skills you have already mentioned in other sections of your resume. Distribute them by categorizing them into three separate sections consisting of your soft, hard and technical skills.
Soft skills are nontechnical, personal attributes that demonstrate how a person functions and interacts with their colleagues. For a property manager, valuable soft skills may include:
Communication
Conflict resolution
Time management
Planning and organizational
Calm and well receptive to criticism
Confidence
Negotiation
Patience
Quick decision making
Problem-solving
Hard skills are learned skills obtained and perfected through education, training and practice. These are skills that are more specific to the job. Valuable hard skills for a property manager are:
Knowledgeable in housing and apartment laws and company procedures
Contract negotiation
Property database management
Property quality control audits
Marketing expert
Expert at handling yearly budgets
Monitoring the annual budget for property operations
Skilled at home inspections
Regulating of the rent collection process
Adept at handling business and administrative operations
Staff training
Technical skills refer to the expertise or understanding while handling specific digital tools and technologies to perform various tasks. Valuable technical skills for a property manager may include:
Expertise in Microsoft Office applications, Word, Excel, PowerPoint
Expertise in Yardi, an automated business administration and housing/property information system
Proficient in ResMan, a property management software
Expert in QuickBooks, an accounting software
Proficient in FantasticStay, a vacation rental management software
For more information on job-specific skills for property managers, check out our Resume Builder. You can finish drafting your resume quicker using our resume-writing tool, as it automatically suggests prewritten content and skills for your chosen industry.
3. Include a section for your work history.
Your work history section must include a list of all your previous jobs. The entries should be in reverse-chronological order. Start by mentioning your current or latest position first and work your way backward. Include the job title, company name, location and a timeline of all your employment tenures. Add three to four bullet points highlighting your most impressive achievements and most important tasks.
Let us compare a couple of poor and good examples of a work history to help you understand how to draft an impressive work history section:
Poor example:
Work History
Oct. 2018 — Current
Property Manager | Cairns Properties | Newark, NJ
Responsible for growth, analysis and staff training.
Handled complaints related to customer service.
Created customized guides for residents.
Collaborated with clients and colleagues to surpass annual targets.
This work history does not explain in detail the tasks and achievements of the candidate. No quantifiable data is presented to substantiate the claims made by the candidate, making the work history vague and unimpressive.
Good example:
Work History
Oct. 2018 — Current
Property Manager | Cairns Properties | Newark, NJ
Reduced budget expenses by 7%, increasing net operating income by 12% over three quarters during the first year of being hired.
Writes quarterly proposals that have increased occupancy from 78% to 91%.
Lead a team of seven members, serving over 250 residential properties.
Received the 'Golden Door' award for extraordinary managerial performance.
Receives 100% positive ratings with regard to customer service.
This work history brilliantly illustrates an in-depth analysis of the candidate's achievements and provides quantifiable data to substantiate their claims.
To further strengthen your work history section, follow these effective tips:
Pay close attention to the job requirements and keywords used. Explain how you would add value to the new role by highlighting your relevant skills and achievements, especially the ones that directly correlate to the job description.
Produce quantifiable data to strengthen your position by listing how you helped increase the net operating income and reduced costs at your previous jobs.
Take relevant keywords from the job advertisement and include them in your resume to catch the recruiters attention.
4. Complete your resume by adding educational qualifications, contact information and other custom sections if necessary.
Education
Mention your degrees and diplomas in the education section of your resume. Always include the institution from where you completed your degree/diploma, its location and the graduation dates. It is common for property managers to have a real estate licensing degree or be trained as a Certified Apartment Manager.
If you have degrees and certifications like these, you can skip mentioning your high school diploma. Only include the relevant degrees and certificates specific to the position you are applying for.
Licenses, training and certifications
You may include an additional section for all the certifications and licenses you have acquired.
Certifications a property manager should ideally possess are:
Certified Professional Property Administrator
This certification is for candidates who have at least three years of work experience in property management and have worked in at least seven recognized functional areas related to property management.
Certified Professional Property Manager
This is an advanced level certification for candidates with a CPPA certification having at least six years of work experience in property management and having been a property manager for at least four years.
Managing Maintenance & Budgeting Track Certification Course
The candidate receives extensive training in property operations. Topics covered in this course include property budgeting, financial reports, property maintenance and risk management.
Marketing and Leasing Strategies for Retail Properties Certification Course
This course will help you learn market analysis and brand-building through crucial marketing strategies. Other subjects covered include broker commissions, renewals and concessions.
During this course of your career in real estate, you may also consider completing these courses:
Certified Manager of Community Associations
Specialist in Housing Credit Management
Managing Commercial Properties Certification Course
Real Estate Management Ethics Certification Course
Credential for Green Property Management
In your contact information section, mention your full name, current address, including the city and state, phone number and email address.
Free Downloadable Resume Templates for Property Managers
Explore our range of free, downloadable property manager resume templates. Once downloaded, you can replace the sample text with your content and format it according to your needs on your preferred word processor.
FAQ
Updated: June 29, 2022
What are the top three skills of a property manager?
Different positions or roles would require a different skill set from a property manager. It is determined by the nature of the job and the responsibilities that come with it. Every property manager should possess strong communication skills, good organizational skills and have sufficient knowledge of state property laws and regulations depending where they are licensed.
How can a property manager stand out?
For a property manager to stand out, they must be available and dependable. They must have excellent knowledge of the rental properties under their supervision and they must have an impactful property management marketing plan.
What is a good objective statement for a property manager?
A good objective statement for a property manager clearly illustrates the candidate's ambition and drive. In addition to that, the objective statement must show how the candidate will benefit the company and a brief description of how the candidate wishes to accomplish their goal.
A good example of a property manager's objective statement:
"College graduate seeking a property manager position at Cairns Property Management Group. Successfully supervised resident retention as a part of a college class project. Aiming to increase company profits and become one of Cairns Group's top managers by applying exceptional forecasting skills and property evaluation knowledge."