Real Estate Agent Resumes | Free Downloadable Templates, Examples & Guide
Use This Template
Featured In:
Table of Contents
Here are more resources that can help you
Real estate agents are licensed individuals who facilitate people to buy, sell or rent their homes. Agents handle real estate transactions and represent buyers and sellers during negotiations. Our professional guide, including free downloadable resume samples and practical examples, will give recruiters an insight into your exceptional capability of performing these tasks.
Real Estate Agent Resume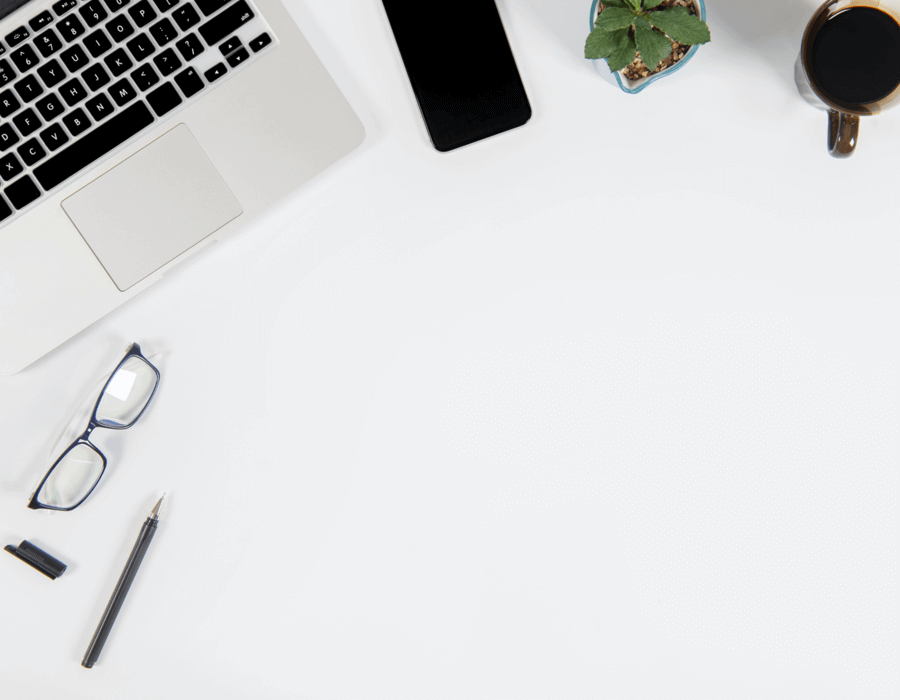 Real Estate Agent Resume
Follow these guidelines to learn how to divide your resume into various sections to highlight your profile.

In the contact information section, list your full name, email address, phone number and the location of where you currently reside.
Write a professional summary or career objective that explains your objective for applying to this role.
Add your work history and any prominent accomplishments in reverse-chronological order.
Include all soft, hard and technical skills in the skills section.
The education section needs to include a description of your academic qualifications and degrees.
An additional section to list licenses, certifications or awards might be needed.
Free Downloadable Resume Templates
Rosy Outlook

Time Honored
Prepare to Write Your Resume
Meticulous preparation and special writing tips are crucial to writing a resume that grabs the recruiter's attention. The following list of guidelines and tips will help you understand how to create a best-in-class resume.
Understand the requirements of the position by reviewing the job description. Focus on the job description and its skills to increase your chances of getting noticed by the recruiter.
An error-free resume leaves a better impression on recruiters. You do not want your resume to contain spelling errors or grammatical inaccuracies. Refrain from overusing banal terms such as "hardworking" and "creative."
Recruiters use applicant tracking systems (ATS) to narrow their search for quality candidates. Format your resume to maintain a high rank on the ATS; to do so keep the fonts simple, be conscious of your layout for easy reading and if you have a lot of information, use the one that pertains to the job you want.
Look at some resume examples relevant for a position as a real estate agent so you'll feel more comfortable when writing your own.
Your resume would be significantly enhanced by describing your outstanding achievements or accolades. Quantifiable data is a powerful method for describing accomplishments.
Choose the Right Resume Format
Before showing the property to the clients, you prepare it the correct way to maximize its impact on clients. Similarly, using a suitable resume format can make you stand out.
You can use the information below to finalize the resume format that downplays your shortcomings while highlighting your strengths.
There are three resume layouts to choose from – chronological, functional and combination or hybrid format based on varying levels of focus on work history and job skills.
The chronological format is ideal for candidates seeking senior positions in the same field or applicants with extensive work histories.
The functional format is a skills-based format best suited for entry-level professionals with zero to three years of experience. It focuses on skills to showcase that you have the qualifications to be able to do the job regardless of your work experience, this format can also minimize the impact of employment gaps.
The combination format is best suited for candidates with three or more years of experience. This format strategically enhances your resume's effectiveness by equally showcasing your work history and skills.
Our resume formats guide provides all-inclusive assistance in selecting the most appropriate format to display your advantages prominently.
Chronological

Functional

Combination
How to Write Your Resume with Examples
With the following steps and writing tips, you can write a top-notch real estate agent resume in no time at all.
1. A solid opening statement to hook the recruiter's attention.
There are two types of opening statements — career objective and summary statement. Now, how to choose and which one to choose?
If you have midlevel to senior experience in real estate sales, use a summary statement to demonstrate your progress; however, a career objective would be ideal if you are an entry-level agent seeking higher roles or are wanting to change industries.
Summary statements need to be customized for every job application based on the employer. By doing this, you will describe your job aspirations in detail to the employer and how you qualify for the job.
The following is an example of how to tell a good summary statement from a poor one.
Poor example:
"Real estate agent with expertise in selling properties and homes in the Seattle area. Consistently won top sales performer award and capable of generating own business."
The candidate's work experience or skills are not indicated in the statement above, making it a poor example. Despite winning the most valuable performer award, the information is vague. As the statement has no distinguishing accolades it will not make an impression on the employer or hiring manager.
Good example:
"Licensed real estate agent with six years of real estate experience supporting buyers and sellers with properties and homes in the Seattle area. Consistently won top sales performer award for three consecutive years, with high client satisfaction, retention and referral rate. Capable of generating 60% business through network building and prospecting."
A good summary statement looks something like this since it:
Specifies the applicant's work experience instead of mentioning "expertise."
Showcases his work license adding an advanced layer to work experience.
Clearly mentions the percentage of business generated through the skills of "network-building" and "prospecting" to quantify impact and benefits.
Similarly, a good career objective for a real estate agent includes:
A candidate's experience, skills and achievements.
How they can help or benefit the company.
Any relevant license, certification or credentials to augment the work profile.
One or two skills according to the role requirement.
The below-mentioned example shows an excellent example for a real estate agent's career objective.
"Licensed real estate agent in the state of California, with detailed knowledge of property listing services and client management systems. Has helped over 35 clients sell, lease and buy properties in nine months. I am seeking a position with ABC Realtors to provide a competitive advantage in closing deals quickly."
2. Leverage your skills to upscale your performance.
Recruiters are attracted to what you can offer when you demonstrate your skills and abilities.
The skills section of your resume can give you a competitive edge over other applicants by highlighting your qualifications, abilities and work attitude. Identify six to eight relevant real estate agent skills.
Additionally, you can add more skills throughout your resume to better present your skill set.
The chronological and combination resumes format displays the skills in a bulleted section. In the functional format, the skills section describes your work experience through skills. A functional resume format is used for specific candidates that want to demonstrate they have the skills needed to do the job but not necessarily the job title or experience, each skill is followed by three to four bullet points showcasing achievements.
The skills section comprises three types of skills, which you can expound on further by discussing your responsibilities and accomplishments.
To understand the skills section better, consider the following example:
Skills
Real Estate Knowledge
Ensured adequate collateral value was provided for loans by reviewing, analyzing and approving high-risk appraisal reports according to company policies and industry guidelines.
Provided over 50 commercial and industrial clients with an up-to-date list of available properties suited to their individual needs and budgets twice a month.
Conducted market studies every quarter to identify factors that affect price fluctuations using comparative analysis.
Through this example, we can see the candidate's knowledge and skills in real estate through their duties.
The three types of skills are soft, hard and technical skills. Each type corresponds to a candidate's characteristics that make them valuable to the employer.
Soft Skills specify personal attributes that enable individuals to be aware of their environment and function accordingly. To perform well as a real estate agent, you need the following soft skills:
Expert communication
Negotiation
Active Listening
Patience
Networking
Social Cues
Problem-solving
Scheduling
Dedicated to detail
Organization
Integrity
Ethics
Hard skills enable you to take on a job's specific duties and responsibilities. A real state agent needs the following hard skills:
Industry expertise
Operational area proficiency
Practical knowledge of local real estate laws
Mastery in financial requisites, rules and regulations
Property management
Architectural knowledge
Marketing and sales skills
Trend and market analysis
Home tours and presentation
Exceptional customer servicing
Property counseling
Technical skills refer to the specialized knowledge and expertise involved in using tools and technology to accomplish tasks and processes. Real estate agents can benefit from the following technical skills:
Proficiency in real estate transaction management software, e.g., paperless pipeline, Brokermint, SkySlope, Dotloop and Disclosures.io.
Expertise in Customer Relationship Management (CRM) software such as Contactually, IXACT Contact, Insightly and Salesforce.
Deep knowledge of task and project management tools such as Trello, ClickUp and Zoom.
Well versed in document organizers such as CamScanner, Dropbox, SignEasy and HelloSign.
Accomplished knowledge of Google Workspace, MS office, Evernote, Zapier and MagicPlan.
Skilled in Social Media Management tools such as Hootsuite, Buffer, Propertybase, Furthermore, our resume builder provides prewritten content that can assist you in creating a quality real estate agent resume in a jiffy.
3. Project your experience through your work history.
A reverse-chronological listing of all of your experience appears in your work history. This is to highlight your career trajectory and growth.
Each job entry begins with the title, organization name, location and duration of the employment. Mention three to four bullet points for each task carried out.
Let's examine these two examples to see how the work histories of well-written and poorly-written resumes differ:
Poor example:
07/2020 – Current
Real Estate Agent Associate | Haven group SF | San Francisco, CA
Presented marketed properties.
Increased agency revenue from properties recently.
Drafting and maintenance of client contracts.
This incomplete work history does not highlight the candidate's qualifications. It is dull and shows a lack of motivation from the candidate.
Good example:
07/2020 – Current
Real Estate Agent Associate | Haven group SF | San Francisco, CA
Presented more than 65 marketed properties each quarter.
Increased 13% in agency revenue from leased properties in the last six months.
Negotiated, prepared, drafted and maintained contracts for 40 clients.
This example of a candidate's work history presents a comprehensive overview. It includes job responsibilities, candidates' strengths and capabilities and an understanding of their performance.
Here are some tips for showcasing your work history:
Highlight job-relevant duties and responsibilities undertaken in previous roles to emphasize your suitability for the position.
Add credibility to your task by including quantifiable metrics such as the increase in sales or the number of properties you have successfully leased, bought or sold.
Demonstrate your value to your employer by mentioning your contribution to resolving business concerns through your skills.
Utilize action-oriented verbs to describe achievements rather than routine tasks.
4. Finish with your contact information, education and any custom sections.
Contact information
This section should be displayed clearly and provide details like your full name, email address, work phone number and address for correspondence. You can also add your LinkedIn address or any relevant work website.
Education
As part of the education section of your resume, you write your academic credentials here. Include the degree or program name, followed by the college or university's name and location and graduation year.
You are not required to have a college degree to apply as a real estate agent but it maximizes your chances of getting hired in the competitive job market.
Undergraduate degree fields relevant to real estate agents include real estate, business, finance and other related areas. In addition to real estate law, property development, real estate appraisal, real estate management and real estate investments are undergraduate courses in real estate.
Most companies require candidates to have some work experience unless they have a master's degree in business administration (MBA), which may be sufficient for some employers.
If you have completed any internships, they can be mentioned in your professional history section to demonstrate your industry experience.
It is advisable not to mention your graduation dates if you only have a high school diploma or GED.
Certifications, Licenses and Custom Sections
Add any additional certifications and affiliations you have obtained to enhance your profile in a separate section. Remember to mention your real estate agent's license specifically to show you are state approved to do your job.
Below are some certifications and affiliations that may appear on a real estate agent's resume:
National Association of Realtors (NAR)
Being an NAR affiliate promotes you as a real estate professional with its strict code of ethics.
Accredited Land Consultants (ALC)
Real estate agents who earn this NAR designation are considered the most knowledgeable and experienced in all land market segments.
Certified Commercial Investment Member (CCIM)
This certifies that the agent is proficient in the commercial and investment real estate industry and an expert in practical application.
Certified International Property Specialist (CIPS)
It is an exclusive global real estate designation of NAR for those agents looking to develop or expand their business internationally.
Certified Property Manager (CPM)
Individuals with these certifications are recognized as experts in the property management field and perform leadership roles in their companies.
Also, consider the following certifications for advancing your career prospects:
Certified Real Estate (CRE) Brokerage Manager Designation
Accredited Buyer's Representative (ABR) Designation
Seller Representative Specialist (SRS) Designation
Real Estate Negotiation Expert (RENE) Certification
Free Downloadable Resume Templates for Real Estate Agent
You can take advantage of these free real estate agent resume templates. Just download the templates to your laptop and modify the sample text on your preferred word processor with your details to create a professional resume in no time!
FAQ
Updated: June 29, 2022
Is work experience mandatory for working as a real estate agent?
You don't need to have work experience to work in the real estate field; however, having work experience can help you land jobs quickly. Internships and apprenticeships are ideal for accumulating one to three years of work experience before applying.
What are the crucial skills for a real estate agent?
Real estate is heavily reliant on frequent communication. This makes it the top skill for any real estate agent, not only speaking and writing but you have to be an excellent listener as well. Other critical skills include sales and customer service.
What is the difference between a real estate agent, a real estate broker and a realtor?
In the real estate industry, agents are licensed professionals who help people rent, buy and sell a property. They are the first level of licensing and can't work independently. It is a requirement that a broker or brokerage firm sponsors them.
The term 'broker' refers to a real estate agent who has completed supplementary training and licensing requirements. Brokers can be self-employed or hire their staff.
Realtors are licensed real estate agents, brokers or other real estate professionals who are members of the National Association of Realtors.