Featured In:
Table of Contents
Here are more resources that can help you
When applying for a tutor position, prepare a resume that communicates your qualifications, skills and approach to teaching in a detailed manner. You can refer to our comprehensive guide and resume examples to curate an impressive, personalized resume for your job application.
Carefully crafted by career experts, our collection of free resume examples and top-notch resume templates will effortlessly raise the quality of your job application.
Tutor Resume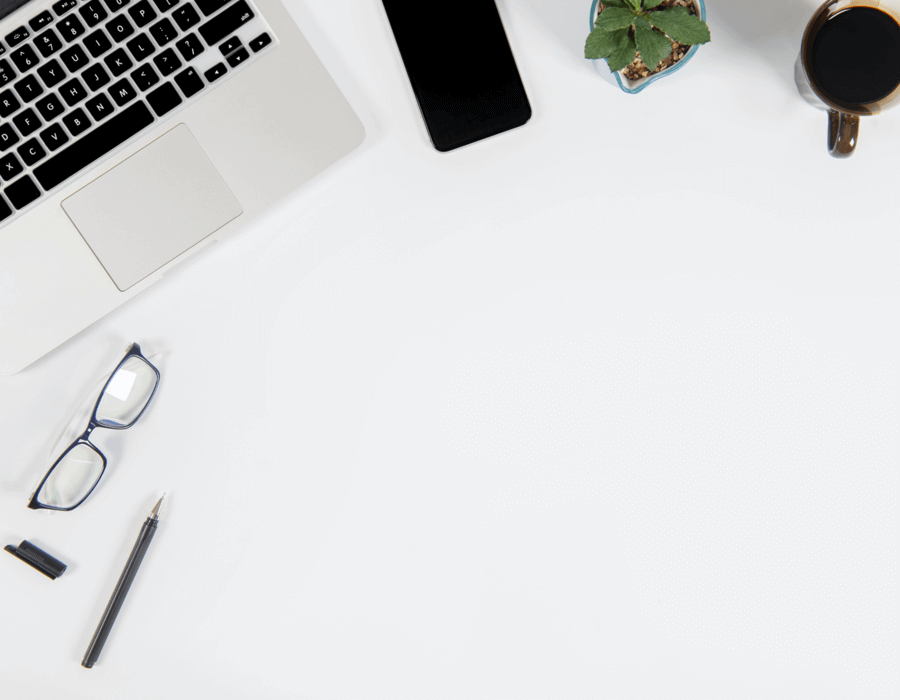 Tutor Resume
We advise you to refer to this tutor resume example to understand what you should include in each section and how to format your resume correctly.

Every resume should include:

Contact information with your name, email, phone number and location. Keep it straightforward and professional.
A remarkable professional summary or objective statement. Choose your approach based on your professional level.
Work experience entries that include job title, company, location and dates. Include quantifiable achievements in the work history section to enhance your chances of being hired.
A good combination of hard, soft and technical skills.
An education section for information about school, degree, programs and internships.
An additional section for certifications, licenses and awards.
Free Downloadable Resume Templates
Show and Tell

Simple Central
Prepare to Write Your Resume
If you are looking for a comprehensive guide in creating your resume, you have arrived at the right place. To make it easier, we have listed specific tips to get you acquainted with the proper tools and information to begin preparing to write.
Read the job description and note down the requirements for the position. Pay attention to the skills they're looking for, such as subject-matter expertise, preparing and correcting assessments, and record keeping. If you possess most of the requirements, you have a greater chance of being hired.
Before writing your resume, note down all your educational qualifications and achievements from your relevant work experience. By showcasing specific skills and quantifiable achievements to prove your potential, employers will find it easier to assess you as a candidate. However, we recommend leaving out any work experience not related to the role.
Every resume gets scanned by recruiters and an applicant tracking system (ATS). Recruiters can easily detect grammatical errors and overused terms, such as "self-motivated" or "team player." To avoid tripping up the ATS, use grammatically sound sentences, proper fonts and keywords relevant to the role. Always use both the term and its official acronym. Example: "International Tutor Training Program Certification (ITTPC)."
Browse resume examples to learn more about resumes for your aspired role. A resume example will give you a constructive idea on how to personalize your resume as per your needs.
Choose the Right Resume Format
Once you are confident to begin writing your resume, you need to choose the proper resume format. Resume formats determine the way you can focus on your skills, area of expertise and achievements. Depending on your experience level, you'll choose between the three main formats: chronological, functional and combination.
Candidates with a career expanding over a decade will shine well with the chronological format by focusing on their extensive work history.
Candidates with little to no previous experience should choose a functional resume to highlight their skills instead.
Candidates who are changing careers or looking for growth in their jobs can opt for the combination format, which puts a balanced focus on the work history and skill sections.
Check out our resume formats guide for more detail on how to execute each type of resume.
Chronological

Functional

Combination
How to Write Your Resume With Examples
The following is a complete guide that will prepare you to write an impressive tutor resume. You will find tips and examples for every section to help you improve your resume-making skills.
1. Write a powerful career objective.
To write an eye-catching opening statement, choose between two strategies: the career objective or the summary statement. For a tutor resume, we recommend using the summary statement to communicate your qualifications, experience and how you are fit for the role. On the other hand, the career objective is appropriate for communicating your career goals and what you look to achieve in a particular role or industry.
Suppose you have over a year of experience as a tutor and you are looking for career growth. In that case, the opening statement on your resume should communicate what skills you have developed, experiences gained through work or internships and your career goal.
Compare the following poor example of a career objective for a tutor with a good example.
Poor example:
"I'm looking for the role of a tutor and I'm very eager to work for your learning center. I am certain that I have the potential to make a difference and also hone my skills further."
This opening statement fails to communicate the skills and qualifications of the candidate and provides a surface-level overview.
Good example:
"Determined Academic Tutor with a degree in elementary education and over a year of experience. Skilled in identifying and nourishing talent in individuals and interested in developing various instructional techniques. Equipped with great communication and planning abilities and experienced in assisting teachers and performing school administrative assistant tasks."
This opening statement communicates a few things that the poor example failed to provide:
Being specific about the educational qualification.
Mentioning the kinds of skills that the candidate has gained through previous work experience.
Presenting other experiences — such as teaching and being an administrative assistant — that provide more credibility to the candidate as an educator.
If you choose the summary statement strategy for your resume, follow these writing tips:
Add quantifiable achievements that will help employers assess your impact, such as the number of students tutored.
Include two or three of your recent skills relevant to your job in the job description.
Include relevant certifications that show your qualifications for the job.
Study this summary statement example to understand which strategy to use:
"Resourceful Academic Tutor skilled in identifying and resolving learning difficulties in students. Bringing over three years of experience in tutoring History and Literature to 20+ students through creative instructional methods. Accomplished in school calendar management, ideating activities, meetings and setting up equipment in the classroom for teachers."
2. Arrange and display your skills.
Every resume has at least one skills section for displaying six to eight skills. You can further add more skills throughout various sections of your resume, particularly by listing them in your work history bullet points and professional summary.
Chronological and combination resumes have listed skills sections of up to eight skills. However, in a functional resume, you can elaborate on the skills section by featuring three skills, followed by a few informative bullet points detailing how you apply those skills. These bullet points communicate how you have achieved the skills through tasks and responsibilities.
Take a look at the example below to understand better:
Skills
Administration
Managed reports of 70 students and shared progress reports with parents.
Managed 15 school calendars and scheduled meetings, appointments, activities and counseling sessions.
Recorded and updated individual grades, attendance and performance.
This powerful skills section gives a detailed description of tasks and accomplishments supported by quantifiable metrics.
You can amplify the skills section on your resume by including a good mix of soft, hard and technical skills.
Soft Skills refer to personal abilities that determine how you work with other people, irrespective of your role and industry. Beneficial soft skills for a tutor can be:
Patience
Verbal and written communication
Empathy
Good listener
Ability to mentor
Problem-solving
Positive attitude
Time management
Organization
Assistance
Hard skills refer to skills that you implement to fulfill your job effectively, which are primarily job-specific. A few hard skills for tutors are:
Academic intervention
Differentiated learning
Mathematical skills
Supervision
Classroom management
Individualized teaching
Flexible lesson scheduling
Learning disability expertise
TESOL certification
Subject matter expertise
Providing homework and tests
Preparing study guides for each session
Tracking individual progress
Technical skills determine how well you can implement digital tools into your work and how well you can adapt to new technologies. For example, a tutor can acquire the following technical skills:
MS Office, i.e., Word, Excel, PowerPoint.
Learning management systems, i.e., Moodle, Google Classroom.
Tutoring platforms, i.e., TutorMe, Wyzant.
Organizational teaching tools, i.e., Remind, LiveBinders.
Assessment tools, i.e., Testmoz, Socrative.
You will find more job-specific skills for tutors in our Resume Builder. Our resume-writing tool will help you create your ideal resume in no time.
3. A well-written work history.
The work history is where you put all your work experience in reverse-chronological order. This section offers the employers an insight into the kind of work you are acquainted with and what roles will suit you.
You need to include the job title, name of the workplace, location of the company, and dates of employment in this section. Except for the work history in a functional resume, you'll need to elaborate on each entry with tasks, responsibilities and achievements. These specific accomplishments, backed by numbers, percentages or frequencies, will make it easier to assess your potential in your desired role.
Compare these poor and good examples to understand how to write your work history efficiently.
Poor example:
Work History
April 2019 - Current
Academic Tutor | Spring Learning Centre | Miami, FL
Managed records and communicated with parents.
Instructed and provided individual assistance to students.
Organized activities regularly.
This example doesn't provide enough information about the candidate's specific accomplishments. You can't prove how much you can offer the new position without being informative and giving quantifiable achievements.
Good example:
Work History
April 2019 - Current
Academic Tutor | Spring Learning Centre | Miami, FL
Manages 30+ student records and communicates with parents regularly.
Instructs students in History and Literature and provides individual and customized assistance.
Organizes weekly activities and creative programs — online and offline — to promote integrated learning.
This example shows a much more comprehensive work history entry. Including specific job duties and supporting them with numbers makes it easier to create an impression on the employers or hiring managers.
If you want to make your work history section look even more impressive, follow these tips:
Focus on the job requirements and include instances of accomplishments and skills relevant to them. Showcase how you can provide solutions in your new role.
Include quantifiable achievements like the number of students instructed or progress reports handled. Providing quantifiable metrics creates a great impression on employers.
Include keywords from the job advertisement to showcase that you have the required skills to take up challenges in your new role.
4. Add your contact information, education and any custom sections.
Education
In the education section, include your degree, name of the institution, its location and dates of graduation. You'll also want to mention any other relevant educational details in this section.
To pursue a career in tutoring, candidates need to graduate high school at minimum. A candidate can choose to pursue a bachelor's degree in teaching or become a subject matter expert in their field of study. Candidates should complete a tutor training program if they have a nonteaching degree, such as in English, mathematics or science. For those who want to work in an elementary or secondary classroom, a teacher's aide certification or teacher preparation associate degree is necessary.
Academic tutors can also undergo specialized training in methodology as per individual employers' requirements. Joining a tutoring association will benefit future aspirants by providing access to mentorship programs, conferences, valuable certifications and a growing network.
Certifications, Licenses and Custom Sections
You can add an extra section to your resume to list relevant certifications, licenses and any acquired training.
Certifications an academic tutor is advised to have are:
Here, candidates can receive tutoring mentorship at various levels and access to other relevant certificate programs.
Supporting children with difficulties in reading and writing
This certificate course helps tutors understand why a few children face challenges in reading and writing and how to help them overcome them.
Foundations of Teaching for Learning: Being a Teacher
This certificate is appropriate for anyone who wants to pursue a career as an educator. This course also helps educators to acquire professional development and an expanded connection of educators worldwide.
Consider the following training courses throughout your career as an academic tutor:
Technology in teaching and learning.
Online teaching and mentoring.
Assessment in higher education.
Understanding and teaching in sign language.
Managing emotions and behavioral issues.
Contact Information
Your contact information should be simple. Just add your full name, the city and state you're located in, your phone number, and your professional email address.
Free Downloadable Resume Templates for Tutors
Use these free downloadable tutor templates on your preferred word processor. After downloading, you can personalize the template according to your requirements.
FAQ
Updated: March 06, 2023
What are the top three skills of a tutor?
Academic tutors provide individual educational assistance to students or young professionals. The skills required to be a tutor may vary depending on the students they are assisting. However, every tutor should possess three essential top skills: excellent personalized instruction skills, communication skills and problem-solving skills.
How can a tutor stand out?
Suppose you want to stand out as a tutor beyond having a strong skill set. In that case, you should have the ability to make learning fun, understand your students' individual needs and cater to them, and use feedback to improve yourself professionally. Getting certifications and taking specialized teaching courses is also a plus.
What is a good objective statement for a tutor?
A good objective statement should communicate what you aspire to achieve and offer in your new role. For example, an objective statement for a language tutor could say that the candidate "increases vocabulary mastery with the use of creative flashcards and customized lessons." You can also project what you aim to achieve in terms of professional development.