High School Teacher Resumes: Overview
As a high school teacher, you will create an engaging learning experience, develop lesson plans, and nurture students' intellectual and emotional growth. High school teachers can work in several types of schools:
Traditional High Schools
Private Schools
Charter Schools
Online Schools
Specialized Schools
High school teachers need excellent communication and classroom management skills, subject knowledge, creativity, patience, and a bachelor's degree or higher. Additionally, your state may have specific licensing and certification requirements for high school teachers.
Ready to create a winning resume for a high school teacher? Explore our resume examples and downloadable templates to help you get started!
High School Spanish Teacher Resume
This example of a high school teacher's resume stands out because it effectively demonstrates the candidate's qualifications and experience in the following ways:
Well-Organized Design:
The resume's layout is clean, professional, and well-structured, making it easy for recruiters to navigate and find key information.
Professional Summary:
The professional summary briefly overviews the teacher's experience and teaching philosophy, using key phrases such as "delivering lectures, facilitating discussions and planning hands-on activities," which helps this resume stand out with readers and applicant tracking systems (ATS).
Detailed Work Experience:
Check out how this high school Spanish teacher's resume clearly communicates accomplishments and highlights their expertise in curriculum development. It also quantifies achievements with numbers and percentages to demonstrate the teacher's impact, making it an example to follow!
Visually Appealing:
This resume example uses attractive design elements and a touch of color to make it stand out without diminishing its sense of professionalism, which, in a lot of ways, high school teachers need to do when engaging their students.
High School Biology Teacher Resume Example
Here we have another great resume example, this time for a high school biology teacher. Pay special attention to its ability to organize key information, such as work accomplishments and relevant skills.
Aesthetic Appeal:
The design and layout are visually appealing, making the resume easy to read and engaging. Its color and clearly labeled sections will make a great impression on potential employers seeking someone who has a creative balance with their professional teaching abilities.
Comprehensive Professional Summary:
The summary offers insight into the candidate's teaching style and philosophy, particularly with a focus in "encouraging higher-order thinking," which helps the candidate stand out. It also includes both relevant hard and soft skills to demonstrate their fit for a teaching position.
Detailed Work Experience:
The work history section emphasizes specific accomplishments and contributions to the school's success, using quantifiable examples like "boosting student understanding of subject matter 40%" to show exactly what type of value they offer as a teacher.
Showcases Skills:
This example of a high school teacher's resume uses a combination format to highlight the candidate's most relevant skills prominently at the top of the resume. This format allows potential employers to see the candidate's qualifications for the job immediately.
How To Write A High School Teacher Resume
Writing a resume requires an effective organization of the most relevant qualifications done in such a way that any reader (or ATS) can clearly see that you are a valuable candidate. Here's a step-by-step breakdown for how high school teachers can write their resume:
Pick a Format:
Select a resume format that best highlights your skills and experiences.
The most common (and most preferred) format is the chronological resume, which will best demonstrate your expertise because of its focus on work history.
However, teachers starting their careers might choose a functional resume to showcase their skills rather than job history, though these resumes may not always be ATS-friendly.
A good compromise is the combination resume format, which balances the focus between skills and work history so you can confidently highlight your best qualifications.
Contact Information:
Include your full name, phone number, email address, and location (usually your city and state). You can also include your LinkedIn profile or an online teaching portfolio if you have one.
Resume Summary or Objective:
Craft a professional summary or objective statement that provides a brief snapshot of your qualifications and teaching philosophy. This statement should be concise, persuasive, and no more than two to three sentences.
A professional summary is great if you have a lot of relevant teaching experience you want to discuss. However, if you lack the experience, you can use the objective statement to focus on your passions and intentions for the position.
Work History:
Detail your teaching experiences, including:
Job title
Name of the school or employer
Location
Dates of employment
Use bullet points and if possible, connect your responsibility to an achievement to highlight your specific contributions to the school and students. This shows your impact and value as a teacher clearly.
For example, "Developed and wrote curricula in both Spanish and English for over 50 students ages 14 to 18" or "Instructed 30 students in grammar, spelling, and vocabulary, with a 100% passing rate."
Skills:
List relevant hard skills (e.g., subject knowledge, classroom management) and soft skills (e.g., communication, empathy) in a separate section that showcases your qualifications as a high school teacher.
The use of a separate section helps the skills stand out on the page and get noticed by applicant tracking systems (ATS).
Education:
Mention your educational background, including your degree, major, and university name.
Most high school teaching positions, especially ones for public schools, will require some sort of educational degree or a related field.
You may also include the graduation date, additional courses, certificates, or academic awards. However, for some of these, you may want to consider creating a separate section (see below).
Additional Sections (optional):
Depending on how much space you have on your resume, consider including additional sections for relevant qualifications that can help boost your credentials even further. For example, you may have a section for:
Certifications
Awards
Professional associations
Volunteer experience
These sections validate your abilities and can show that you are committed to being a well-rounded high school teacher for all students!
Key Skills For High School Teacher Resumes
Showcasing the right skills will bolster your qualifications as a high school teacher and make your resume more appealing to employers. You'll need a combination of hard skills and soft skills to excel, so here are some of the most popular to consider:
Top 5 Hard Skills for High School Teachers
Subject Mastery: An in-depth understanding of the subjects you teach ensures you can provide comprehensive and engaging lessons. For example, a history teacher should have in-depth knowledge of history that includes an understanding of how past events relate to the present.
Classroom Management: As a teacher, you must create a productive and organized learning environment. This includes arranging desks effectively, setting rules and consequences, and using time wisely.
Curriculum Design: Showcasing the ability to develop captivating and effective lesson plans that cater to diverse learning styles will help you demonstrate your professionalism.
Assessment and Feedback: Measuring what students have learned and then helping them recognize gaps in knowledge or areas for improvement is crucial to the learning process. There are many methods of assessment and forms of feedback. As a high school teacher, you must be skilled in using both tools to encourage students to continue learning and improving.
Educational Technology Proficiency: Incorporating technology into your teaching methods and enhancing the learning experience for students is a sought-after skill in today's classrooms, as robust computer skills become important for students and teachers alike.
Top 5 Soft Skills for High School Teachers
Effective Communication: Showcase your ability to create a nurturing environment of open and constructive communication with students, parents, and fellow educators.
Adaptive Teaching: This skill demonstrates your ability to readily adapt your teaching methods to accommodate the unique learning styles and needs of your students.
Motivational Leadership: Inspiring and guiding students to unlock their full potential, both academically and personally, is what sets a great teacher apart from the rest.
Empathetic Patience: Demonstrating the patience and empathy needed to address a wide range of student needs is essential in a high school teaching environment.
Problem-Solving: Provide examples of how you quickly address challenges that arise within the classroom and provide effective solutions to support a productive learning environment.
Although these are popular skills to consider, your resume may need a different set depending on the nature of the job. Remember to always tailor your resume to the specific high school teaching position you are applying to and pick the most relevant skills accordingly.
Top Certifications for High School Teachers
Including relevant certifications on your resume will demonstrate your commitment to the teaching profession and enhance your qualifications for the job. Here are some examples of certificates available for high school teachers:
Teaching License: A state-specific teaching license or certification is a required standard for most educational instructions.
National Board Certification: Earning this prestigious certification from the National Board for Professional Teaching Standards (NBPTS will validate your advanced teaching expertise and dedication to professional growth.
ESL Certification: Obtaining specialized certification to teach English as a Second Language demonstrates your capacity to educate diverse student populations.
Special Education Certification: Qualifying to teach students with disabilities equips you to cater to the unique needs of all types of students.
Advanced Degrees: Pursuing a Master's or Doctorate in Education will unlock specialized teaching roles and career advancement opportunities. In some cases it may even be a prerequisite for the position.
Here's What People Are Saying About Us
7 Tips For Writing a High School Teacher Resume
Tailor Your Resume: Customize your resume for each job application, focusing on the most relevant skills and experiences for the high school teaching job you want. Use words from the job posting to help your resume pass initial screening by applicant tracking systems. For example, if the job description mentions "supporting educational post-secondary planning and career guidance with each student," include your experience related to that responsibility in your work history.
Quantify Achievements: Highlight your accomplishments using specific numbers or percentages to quantify your impact. For example, "Boosted student understanding of subject matter by 40%."
Relevant Skills: Emphasize your classroom management, curriculum development, and assessment skills. Also include your soft skills like organization, time management and communication.
Highlight Education: Mention your teaching degree and any additional certifications you hold. If you are pursuing additional degrees, you can include that information to demonstrate your commitment to lifelong learning.
Show Your Involvement: Include extracurricular activities or contributions to school programs. Relevant volunteer experiences will also demonstrate your commitment to serving the community.
Professional Development: Detail any workshops, conferences, or courses you've attended to stay updated in your field. Mention any relevant professional associations or unions you are involved with to demonstrate your commitment to teaching.
Check Your Work: As a high school teacher, you often remind your students to check their work before they turn it in, and you should do the same! Proofread your resume carefully to avoid embarrassing typos and grammatical errors.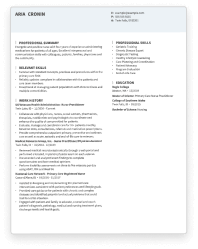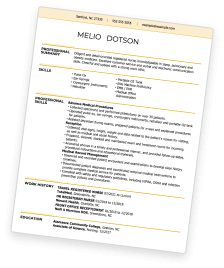 Save Time With Hloom's Resume Builder!
Key Takeaways
Showcase soft skills like empathy and patience in addition to hard skills like classroom management and curriculum development to show your alignment with a teaching job.
Professional development like workshops, conferences or courses will help you stand out as a candidate for a high school teaching position.
Quantifying your achievements with numbers or percentages will demonstrate your impact as a teacher.
A visually appealing resume with a well-organized layout can set you apart from other applicants.
Always tailor your resume to the high school teaching job you are applying for by including relevant skills and experience.
Save Time With Hloom's Cover Letter Builder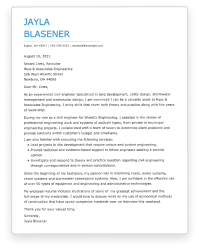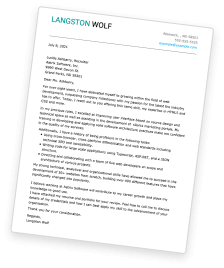 FAQ
Updated: March 06, 2023
To tailor your resume, emphasize the skills and experiences that align with the teaching job description. You can also use keywords from the job posting to pass initial screening by applicant tracker systems. For example, if the list of job responsibilities includes mentoring students, you should mention any relevant mentoring experience in your resume's work history section.
Yes, including your teaching portfolio can be beneficial. It lets you showcase your teaching philosophy, lesson plans, student work, and achievements. You can add a link to a digital portfolio to your resume or mention that you have a separate portfolio available on request.
To highlight your impact on students, mention specific achievements or improvements in their performance resulting from your teaching methods. You can also include any student organizations you advised or any notable student projects you supervised.
Asbolutely! Including professional affiliations, such as membership in teaching associations, will demonstrate your commitment to continuous professional development and staying updated on the latest teaching trends. It can also enhance your resume by showing your dedication to the field.