High School Teacher Resumes | Free Downloadable Templates, Examples and Guide
Use This Template
Featured In:
Table of Contents
Here are more resources that can help you
When applying for a high school teacher position, you will need a resume that lists your teaching skills, strengths, accomplishments and qualifications. To help you showcase your talent and potential in your resume, we have created a detailed and instructive guide coupled with practical examples.
High School Teacher Resume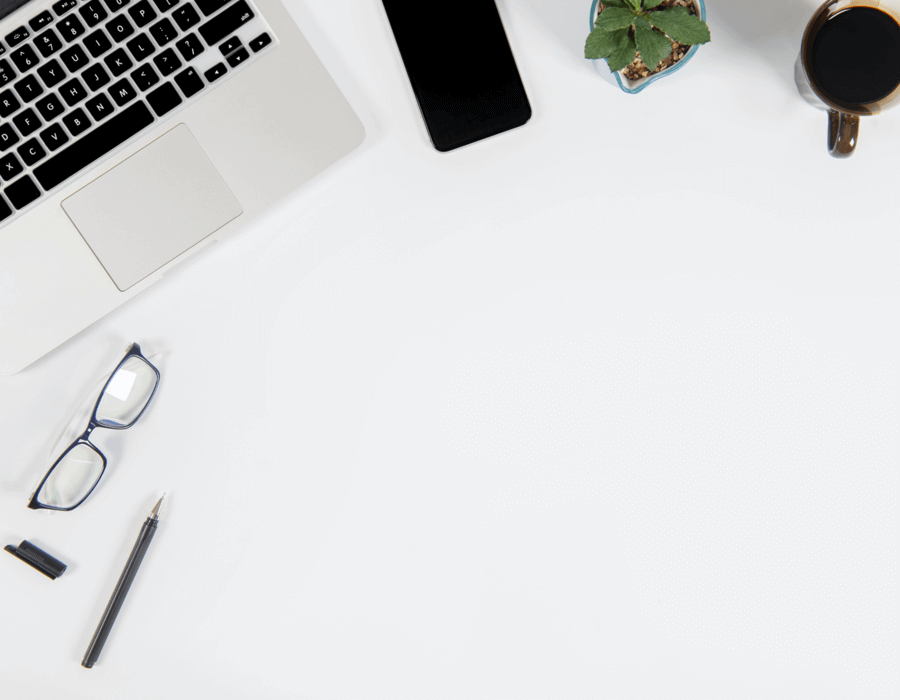 High School Teacher Resume
Take a look at this high school teacher resume example to understand how you should format your resume and what you should include in each section.

Below you'll find a list of essential sections on a good resume:

Your name, a professional email address, phone number and home address.
An impressive objective statement or summary statement — depending on your years of experience.
Your work experience in reverse-chronological order, starting with your most recent or current job.
A skills section for hard, soft and technical skills.
An education section for your degree, certificate courses or programs and relevant internships.
An additional section customized for certifications, licenses or awards.
Free downloadable resume templates
Information

Two-Tone Colour
Prepare to Write Your Resume
If you are preparing to create the perfect resume to apply for your next role as a high school teacher, you have come to the right place. To take you a step closer to creating your resume, we have prepared a few lists and pointers that we recommend you go through.
Research your desired role thoroughly. Pay close attention to the qualifications and skills required, such as verbal communication, lesson planning and project management. Make sure that you have most of the skills that are required for the job.
Create a brief list of your accomplishments. These come from your previous and current work experiences, with a focus on your responsibilities. Pay special attention to quantifiable accomplishments, such as the number of students per group and the percentage of student success rate. This will leave a good impression on the employers and increase your chances of getting hired.
Make sure that your resume is error free. Grammatical errors, inconsistent fonts and generic terms, such as "people-person" and "time management" should be avoided. Resumes are scanned by both the employer and an applicant tracking system (ATS). If your resume is full of grammatical errors and inconsistencies, it will be negatively flagged by the ATS. Additionally, it's crucial you use keywords listed on the job ad to ensure your resume passes the ATS.
Study various resume examples for your desired job to understand how to format a resume and what skills and accomplishments are required to create a standout resume for a specific role.
Choose the Right Resume Format
Once you have all the fundamentals of a good resume, you need to select the best format for your resume. Resume formats are crucial in deciding how your professional skills and strengths will be highlighted. You can select between the three main resume formats: chronological, combination and functional.
The chronological format is ideal for those who have a career that spans over 10 years because it lists all their extensive and consistent work history first.
Candidates who are planning to change their careers or have midlevel experience can use the combination format to provide information about their work experience and skills in a balanced way.
Freelancers or recent graduates who have little or no experience can use the functional format to highlight their skills instead.
Go through our resume formats guide for more information about each resume format.
Chronological

Functional

Combination
How to Write Your Resume With Examples
Our writing guide has all the instructions you need to write an effective resume for a high school teacher job. It includes detailed writing tips, breakdowns of each section and practical examples to help create your personalized resume easily.
1. Craft an impressive career objective.
The statement at the top of your resume is your chance to make a strong impression and inform the employer of all your top accomplishments. There are two kinds of statements you can find on a resume: a career objective and a professional summary. For the high school teacher resume, we recommend using a summary statement to mention what you can offer in your next role with your knowledge and skills. A career objective is a good approach for entry-level candidates, freelancers and applicants with employment gaps to showcase their skills and ambitions.
Suppose you want to expand your career as a high school teacher. In that case, your summary statement should communicate the tasks and responsibilities that you have accomplished, along with your skills and qualifications.
We have provided an example of a poor summary statement, along with a good example:
Poor example:
"I have more than four years of experience in teaching Literature to high school students. I want to improve the quality of education with my utmost dedication and passion and assist students in acquiring an aptitude for learning."
While this statement mentions the number of years of experience, it says nothing about the candidate's area of expertise and skills.
Good example:
"Accomplished teacher with four years' experience in planning and executing lectures, performance evaluation, implementing ideas, supervising projects,and developmental teaching in American Literature, World Literature and Creative Writing. An educator with genuine passion and dedication to student's personal and educational growth."
This summary statement mentions a few skills that are essential for a high school teacher:
The exact years of experience as a teacher and areas of expertise.
Duties and responsibilities, such as "supervising projects" and "developmental teaching."
Briefly establish personal and professional ambitions as a teacher.
When opting for the career objective strategy, consider the following points:
Mention quantifiable achievements, such as the number of years you've taught or the number of projects you've handled.
Mention skills that you learned and implemented into your approach.
Mention your ambition as a teaching professional and how you are planning to achieve your goals.
Check out this career objective example:
"Recent graduate with a double major in Education and Biological Sciences, specialized in Science and Mathematics for secondary education. Proven success at implementing new pedagogical theories that center on integrative and inquiry-based learning. An educator with utmost emphasis on a supportive and engaging learning environment, interested in continuing to work toward providing quality education for all."
2. Put skills together and categorize them.
A chronological resume's skills section typically contains six to eight relevant skills. However, you can also mention more skills under other sections, such as in the professional summary and work history by casually listing them within the content of those sections.
Since the chronological resume focuses on the work history, it only has one skills section which is always placed below the work history section. In contrast, combination and functional resumes can have multiple skills sections.
Since the functional resume emphasizes the skills section, it is placed at the top. The functional skills section consists of three skills with bullet points describing instances that prove your skill set beneath each one.
See this example of a functional resume's skills section to understand better how to write and format this section:
Skills
Literature Education
Taught American Literature to 30 high school students with a focus on personal and historical context in writing.
Planned literary projects and activities regularly.
Prepared and instructed three or more peer-graded assignments every month.
This skills section includes tasks and responsibilities along with quantifiable metrics.
Make sure that you mention a skill only once, but balance your skills by including some soft, hard and technical skills.
Soft Skills are interpersonal skills that determine how you carry yourself professionally in a classroom or with your fellow educators. Here is a list of soft skills for a high school teacher:
Written and verbal communication
Enthusiasm
Emotional Intelligence
Motivational skills
Commitment
Organization
Problem-solving
Educational Leadership
Boost creativity and confidence
Intercultural communication
Hard skills are job-specific skills and determine how efficiently an individual performs their duties and responsibilities. These are acquired through training and experience. Here is a list of hard skills for a high school teacher:
Teaching groups and individuals
Developing curriculum
Record keeping
Preparing and testing students
Tracking individual progress
Creating and supervising projects
Certified in Training and Assessment
Subject expertise
Up-to-date teaching methods
Classroom management
Technical skills determine how well a professional can use technologies and tools to execute their duties. Here is a list of technical skills that a high school teacher can acquire:
MS Office, i.e., Word, Excel, PowerPoint.
Organizational tools, i.e., Google Workspace.
Educational and management tools, i.e., Edmodo, Project, Classcraft, Socrative.
Conversant with online tools like Zoom, Google Meet and other platforms.
Our Resume Builder will help you find more role-specific skills for high school teachers and suggest pre-written phrases to include throughout your resume sections.
3. Showcase your work history.
The work history section lists your current and past work experiences in reverse-chronological order. In this section, you need to include the job title, name of the company or workplace, location and dates of employment. For chronological and combination resumes, include a list of three to four tasks, responsibilities and accomplishments in bullet points under each job title.
Compare the following good and poor examples of a chronological work history section to learn how to write one.
Poor example:
Work History
January 2019 - Current
High School Teacher | State High School | Miami, FL
Taught American Literature and Creative Writing to high school students.
Tracked individual grades and progress.
Organized interesting projects for students
The example above doesn't provide any information about the candidate's skills, areas of expertise and achievements. The description does not provide quantifiable information, such as the number of supervised projects or the average class grade. This makes the work history look insufficient.
Good example:
Work History
January 2019 - Current
High School Teacher | State High School | Miami, FL
Taught American Literature and Creative Writing to 30+ students and provided regular guidance.
Kept weekly track of all students' grades and individual progress.
Created additional weekly, non-graded quizzes to ensure effective learning.
Ideated and assigned three or more peer-graded projects per month.
This work history is much more comprehensive. It mentions the various responsibilities that the candidate fulfilled, supported by numbers. This helps employers have a clear understanding of the candidate's potential.
If you want to write an excellent work history, make sure to follow these tips:
Focus on tasks and accomplishments that you can apply to your new role to seek improved results.
Include quantifiable achievements, such as the number of projects assigned and graded or the average performance percentage. These numbers can be quite helpful while applying for a new position since they give concrete value to your claims.
Focus on what the role or position requires from an applicant and describe how you can fit into the role with your skills and experience.
4. Add your contact information, education, and a customized section for certificates or licenses.
Education
Under the education section, include your degree, the issuing institution's name, location and graduation dates. We advise candidates with a high school diploma or a GED not to mention their graduation dates, to avoid potential hiring bias from employers.
High school teachers must have a bachelor's degree in education or the subject they want to teach as a minimum requirement for the job. However, some institutions prefer candidates with a master's degree in an education-related major. Additionally, candidates who wish to work as high school teachers are advised to gain experience in tutoring, volunteering in classroom management, or as teaching assistants.
Licenses and certifications
Teachers who plan on working for public high schools must get certified with the Department of Education in their state. Other that the mandatory certification, however, we have provided a few courses offered on Coursera that we recommend a high school teacher take to supplement their skills:
Assessment in Higher Education: Professional Development for Teachers
This course helps high school teachers to develop themselves professionally by learning how to design, create and evaluate assessments.
Online Learning Design for Educators Specialization
Online learning is becoming the norm these days, and it is a great skill to acquire for teachers. This specialization consisting of three courses will ensure that an educator is well-equipped with the knowledge and skills to connect and engage with learners online.
The Teacher's Social and Emotional Learning Specialization
While paying attention to a child's social and emotional growth is essential, it is equally critical for teachers. This specialization consisting of four courses helps educators understand the importance of social and emotional growth in learning.
Contact information
In this section, add your full name, the city and state in which you're located, your phone number and professional email address.
Best Free Downloadable Resume Templates for High School Teachers
We have selected a few templates for high school teachers for you to download and modify in your word processor. You can format and customize each section as per your needs and download it in your preferred file format, and you're ready to apply!
High School Teacher FAQ
What are the top three skills of a high school teacher?
Teachers at every level require a vast set of skills to handle their duties and responsibilities well. Nevertheless, there are a few skills that are common across all teaching roles. The top three skills for a high school teacher are relationship-building skills, communication skills and subject knowledge.
How can a high school teacher stand out?
To become a teacher, one needs to have a passion for making education accessible to all. To stand out as a high school teacher, you need to have an in-depth knowledge of your subject. You need to design and encourage peer learning activities and provide assistance to students academically and personally. Showing you are continually enhancing your skills through education is also a bonus. Finally, with the ever-growing integration of technology into the classroom and the option of distance learning, developing strong tech skills is a great advantage.
What is a good objective statement for a high school teacher?
A good objective statement communicates what you are looking to accomplish and what value you can contribute to your new role. For a high school teacher, an objective statement might include something like, "I want to use my motivation skills to help encourage students to approach education with curiosity." Also, you must communicate how you and the employer can mutually benefit from this working relationship.