Featured In:
Table of Contents
Here are more resources that can help you
Whether you are a first-timer as an executive assistant or an experienced candidate, your resume needs to reflect the same scheduling skills you would use in the position. This means your resume should filter and highlight strong organizational and management skills. We have created an extensive resume guide and, paired with some practical examples, you too can craft your executive assistant resume with ease.
Executive Assistant Resume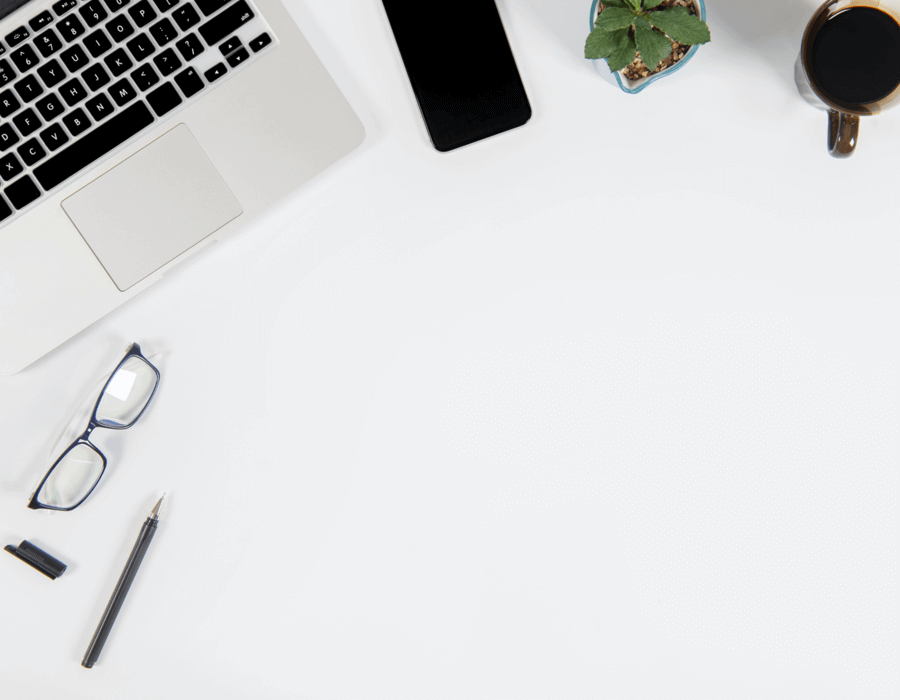 Executive Assistant Resume
Debra Allen's resume shows her stable career trajectory, skills and educational background which will potentially aid her in her search for an executive assistant role.

We can use Debra's example as a guide to understanding the different sections of a resume.

As an experienced candidate, you'll use a chronological or combination resume format. Your resume should follow this layout:

Contact information section with your name, current location, phone number and email.
An impactful objective statement or professional summary.
Descriptive work history in reverse-chronological order incorporating quantifiable metrics.
A variety of your soft, hard and technical skills for the resume's skills section.
An educational section listing your academic qualifications.
A custom section to showcase job-relevant licences or certifications.
Free Downloadable Resume Templates
Prepare to Write Your Resume
Irrespective of your work experience, writing a resume can become an overwhelming task — let's change that. For an impressive resume, follow these guidelines to showcase your accomplishments:
Study your preferred role's job description and mark the top skill sets for the position. This will enable you to draft your resume similarly and increase your chances of getting selected for the role. Note down the main requirements for the role such as: necessary degrees, skills and certifications required.
Highlight your achievements from your previous job in measurable data to impress your employers. Including percentages, numbers and statistics are great ways to help you stand out.
Collect all of your skills, accomplishments and significant projects in one place for a smooth writing process. You can also gather related educational degrees, certificates and quantifiable job metrics.
Use the job ad and our examples to help you pass the applicant tracking systems (ATS) that filter potential candidate resumes. Most recruiters and major employers use these programs to scan hundreds of resumes for keywords and related experience and delete applications they deem irrelevant to the job offer.
To give you some inspiration, we have consolidated a plethora of resume examples for your desired role. You can study these resumes to understand what an ideal candidate's resume looks like and incorporate them into your resume.
Choose the Right Resume Format
Once your resume prep is complete, you should narrow down on suitable resume formats. Resume formats are varied layouts that display your strengths, achievements, planning skills, career objectives and eligibility.
Depending on your experience and work history, you can choose from three main formats: chronological, combination and functional.
If you have had a long and stable career, a chronological resume format can be your ideal choice.
An applicant having career gaps or little work experience can select a functional resume format as it focuses on highlighting specialized skills instead of experience.
A combination resume format is ideal for candidates applying for promotions or changing careers. It showcases both work experience and the skills section equally.
Our resume formats guide can further help you compare and know more about each format.
Chronological

Functional

Combination
How to Write Your Resume With Examples
Now, let's focus on writing your executive assistant's resume. This is a step-by-step guide to help you build an impressive resume for the executive assistant role:
1. How to choose between career summary and career objective?
While a professional summary and career objective may sound similar, there is a striking difference between the two. We would recommend starting your resume with a professional summary for an executive assistant's role. It gives you the space to highlight your skills and showcase how you can fulfill the employer's requirements. Contrarily, a career objective is a better choice for entry-level professionals, individuals reentering the workforce or career changers.
To give you further insight, compare the following good and poor examples of a career objective statement:
Poor example:
"I wish to join your reputed company as an executive assistant. Being associated with your organization will help me polish my skills and grow professionally."
This example focuses solely on the benefits to the candidate — it doesn't share what the job seeker can bring to the employer. Likewise, there's no mention of the candidate's skills and abilities or how the organization will benefit from hiring the candidate.
Good example:
"As a recent postgraduate, I want to apply my management skills to solving problems and planning schedules as an executive assistant. With strong communication skills that I have acquired through a summer internship as a receptionist, I am eager to expand on administrative work, planning and scheduling meetings and accountability."
This example brings the employer's attention to the candidate's skills and not the lack of work experience. This also helps the candidate to:
List relevant skills gained through education and internships.
Be specific about the experience and exposure.
Describe the job expectation and the willingness to learn and grow at the organization.
The following tips can help you to personalize your summary statement:
Mention quantifiable accomplishments that will help the employer appreciate your efforts and read your resume further.
List two to three relevant skill sets that fit the job description.
Share any job-relevant certifications or courses to get an added advantage.
This well-written summary statement features the candidate's lengthy experience in the first sentence plus five job-related skills in the following ones:
"Resourceful executive assistant with four years of experience in fast-paced environments. Proven record of managing high-volume workloads and meeting organizational needs. Proficient in planning, problem-solving and communication skills. Proactively manages complex administrative tasks with judgement and initiative."
2. Assemble and exhibit your skills wisely.
Every resume should include one skills section listing with seven to eight job-relevant skills. This helps add more value to your resume and leaves a good impression on the employer.
The skills section of a chronological resume consists of a short bulleted list with six to eight entries. However, an entry-level executive assistant resume would benefit from the functional resume's skills section by elaborating on administrative skills, technical training and software proficiency alongside former responsibilities and accomplishments.
Use the following functional resume's skill section example to help structure your resume:
Skills
Organization
Managed three executives' agendas; scheduled meetings, arranged travel, planned events and organized weekly meetings.
Organized, digitalized and maintained 100+ existing office files to keep track of client database, reducing the errors by 24%.
Used strong written communication skills to create a format of internal and external communications which includes: emails, reports and presentations.
This bulleted skills section helps mention executive assistant traits backed up by previous skill applications and specific metrics.
While the resume gives you the liberty to list your skills, you mustn't mention the same ones repeatedly. To create your resume easily, you can diversify your skills into three types: soft, hard and technical. A good mix of these traits in your resume can increase your chances of getting hired.
Soft Skills relate to your personality and describe how you work, irrespective of your job position. Some valuable soft skills of an executive assistant can be:
Communication — written and verbal
Problem-solving
Attention to detail
Organization
Multitasking
Adaptability
Critical thinking
Dependability
Proactive
Excellent planning skills
Hard skills are gained mostly through your education and training and are closely related to your job requirements. Some essential hard skills of an executive assistant include:
Office administrative procedures
Record-keeping
Calendar management
Travel management
Corporate writing skills
Accounting and bookkeeping
Managing client relations
Fast typing speed
CRM management
Technical skills are related to proficiency in particular tools, technologies and software. Some technical skills that can be useful for an executive assistant include:
Expertise with administrative software.
Proficiency in MS Office, i.e., Word, PowerPoint and Excel.
Familiarity with project management software.
Data analysis programs.
Software proficiency: Adobe Acrobat and social media platforms.
Knowledge of event coordination platforms.
If you need inspiration, we also have a Resume Builder that auto-suggests skills based on your career track. Using our resume-writing tool can speed up your job hunting process significantly.
3. Showcase your work experience.
In a chronological or combination resume format, your work history section highlights your career progression and accomplishments in reverse-chronological order. This section needs to include the job title, previous company name, location and duration of employment.
To format this section properly for applicant tracking systems (ATS), use these examples to properly layout your sections and maximize the number of accomplishments you can include:
Poor example:
Work History
October 2020 - Current
Executive Assistant | United Healthcare | Boston, MA
Responsible for phone and email communication.
Kept track of important spreadsheets and office files.
Maintained calendars and scheduled appointments.
This example simply gives a general overview of the job responsibilities;It fails to describe the tasks in detail and include accomplishments. Without quantifiable achievements and skills, this work experience seems generic and unimpressive to the employer.
Good example:
Work History
October 2020 - Current
Executive Assistant | United Healthcare | Boston, MA
Managed over 200 external contacts for the organization and kept track of communication records in cloud storage.
Scheduled client appointments and office meetings while managing time effectively.
Monitored and managed calendar of seven executives focusing on the allocation of their availability.
This work history allows potential employers to understand the efficiency and accomplishments of the candidate.
To further enhance this section in your resume, follow these tips:
Instead of listing basic job duties, prepare your resume based on the job requirements. Share examples and statistics of your achievements that highlight your suitability for the position.
Mention positive executive feedback, highlighting your impact on your previous company. Any quantifiable achievement proves that you have had a measurable impact, further asserting your qualifications as an executive assistant.
Mention relevant keywords from the job description to strengthen your case by showing you have the necessary skills to take up this specific job position.
4. Finish with your contact information, education and any custom sections.
Education
This section of your resume highlights your educational background for the executive assistant's role. Under this section, you need to include:
Formal degrees or diplomas.
Name of your college.
City where it is located.
Graduation date.
Although most executive assistant roles don't request specific educational requirements, employers may favor those with a certificate or degree in office management or secretarial science.
To highlight your academic background in your resume, you must start with the most recent or highest degree in your possession. For example:
Prairie State College
Chicago Heights, IL
06/2017
Associate of Business Administration
Certifications, licences and custom sections
Another great way to enhance your resume is by showcasing your job-relevant certifications, licences or awards. Your additional qualifications show your expertise and can help to impress your employers.
Some certifications that can boost your resume as an executive assistant include:
This certificate proves that you have expert knowledge and management of Microsoft Office Suite products such as Word, PowerPoint, Excel, Outlook and Access.
Google Workspace Certification
This certification shows that you have a mastery of all Google Workplace tools such as Gmail, Drive, Sheets, Forms, Docs and Google Meet.
Administrative Professional Tips
This course enables you to stay in sync with your executive's schedule and makes you an invaluable resource to the company.
Business Foundations Specialization - Wharton School, University of Pennsylvania
The courses in this specialization prepare you to be a master in the core foundation of business skills — operations, marketing, accounting and finance
Best Free Downloadable Resume Templates for Executive Assistants
Use these easy-to-download free resume templates to customize and finalize your resume. Simply replace the filler text with your information and your resume will be prepared without any formatting errors.
FAQ
Updated: April 18, 2022
What are the top three skills of an executive assistant?
The top three skills of an executive assistant, regardless of the experience level, are:
Excellent interpersonal skills as they are the point of contact for clients, employees and executives.
Multitasking as this role demands you to work on multiple things simultaneously while keeping track of their executive's schedule.
Time management to work under pressure and meet project deadlines.
How can an executive assistant stand out?
To stand out as an executive assistant, you need to prioritize the executive. Carefully examine the job description, but research the executives as well. Do they have physical or social quirks? Can you accommodate them in a professional setting? Plan ahead, show initiative and be prepared to anticipate their needs before you even land the job to mark yourself as an essential asset.
What is a good objective for an executive assistant resume?
A good objective statement for an executive assistant highlights your role aspirations and how the organization will benefit from your abilities.
For example, an executive assistant's objective statement could say, "Ability to manage high-volume workloads in rapidly changing work environments. Highly efficient and accurate with problem-solving, planning and communication skills."