Food and Beverage Manager Resume Examples for 2023 (Template and Guide)
Use This Template
Featured In:
Table of Contents
Here are more resources that can help you
A food and beverage manager performs many tasks, including supervising and leading staff, budgeting, menu planning and inventory control. This multifaceted role requires an exceptional resume to highlight your food industry expertise and leadership prowess. This resume-writing guide is equipped with helpful resume writing tips and examples to help you craft a resume easily.
Food and Beverage Manager Resume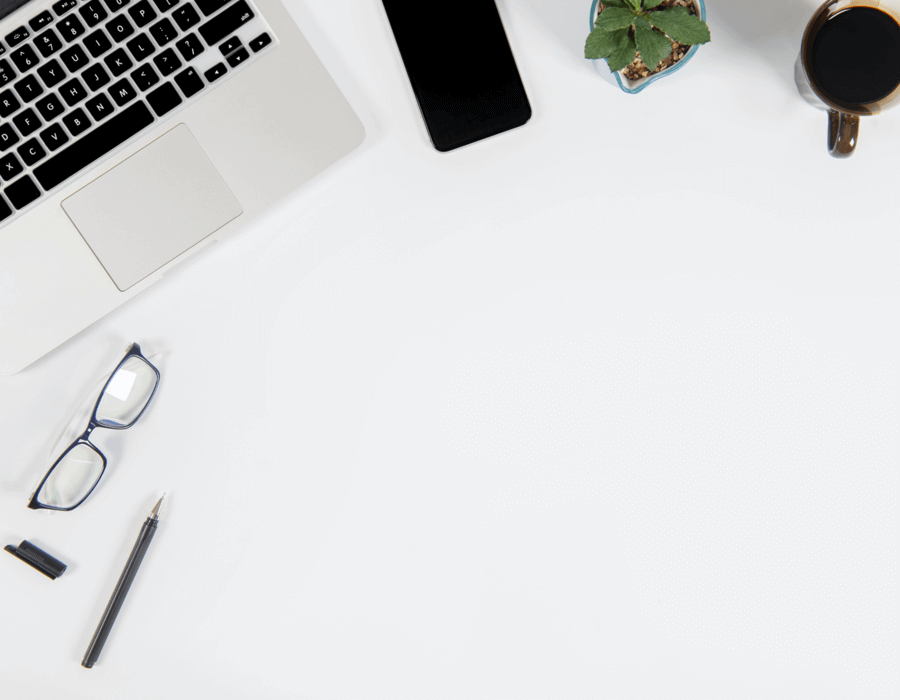 Food and Beverage Manager Resume
Refer to this food and beverage manager resume example for more clarity on the resume content and formatting.

Include the following in your food and beverage manager resume:

Your contact info, including your name, mobile number, work email address and city or state of residence.
An impressive career objective to outline your work aspirations or a summary statement to boast of your accomplishments.
Work history mentioned in reverse-chronological order.
A list of soft, hard and technical skills relevant to the food and beverage manager position.
An education section that showcases any academic achievements.
Additional custom sections personalize your resume with certifications, licenses, awards, etc.
Free Downloadable Resume Templates
Classic Elegance

Corporate Lines
Prepare to Write Your Resume
We suggest putting aside a few minutes to prep for your resume before you start writing your content. Organize the information you'll mention in the resume beforehand so you don't get sidetracked with research when it's time to write. The following tips and information offer insight on what you may require to create an ideal food and beverage manager resume
Tailor your resume to the specific position by incorporating keywords from the job ad that reflect your qualifications and achievements. Matching your resume skills and experience with those in the job description is a sure way to get recruiters to notice you.
Gather all the data you need to build your sections, such as dates, official job titles, degrees, certifications, awards and accomplishments that you can quantify. Browse through previous performance reports for statistics like increased productivity or employee of the month awards. These quantifiable achievements are a great addition to your resume.
Prepare to write a resume that recruiters and applicant tracking systems (ATS) will read. ATS is software that can search for specific keywords and increase your resume's ranking as determined by the employer. But, they can also flag your resume negatively if they find typos, fonts with too much flourish or visually complicated design elements.
Browsing through relevant resume examples can clarify how an industry-specific resume should look. Refrain from utilizing the exact content from an example and instead customize your resume to showcase your personality.
Choose the Right Resume Format
Once you complete your resume prep, the next step is picking the perfect resume format for you. The chronological, functional and combination formats will organize your resume to highlight your strengths and downplay any limitations, depending on your years of experience, what stage you're in your career and what your goals are.
Senior managers and industry veterans can choose the chronological format, which focuses on the work history section, ideal for showcasing their steady professional growth.
The functional format benefits candidates with little to no industry experience or career gaps, so you will unlikely use this skills-based resume to apply to a managerial position.
Candidates vying for a promotion or those switching industries can utilize the combination format. This resume equally highlights your work experience and skills to present yourself as a well-rounded candidate.
For more details on each resume type and how to implement them, head to our resume formats guide.
Chronological

Functional

Combination
How to Write Your Resume With Examples
1. Present yourself with a career objective or summary statement.
The opening statement of your resume serves as a brief introduction of yourself and your best qualifications for the role. The two strategies you can use to approach this section are the career objective and the summary statement.
The summary statement is the best approach for most candidates as it directly responds to the employer's needs by listing the candidate's skills and achievements. The career objective is a better strategy for candidates with limited experience, switching careers or reentering the workforce since it gives you the chance to explain your current situation and express your career goals.
As an example, let's say that you're a food and beverage assistant manager seeking a senior manager role. Your career objective should express your aspirations along with relevant skills, experience and certifications.
Let's compare these two examples of a food and beverage manager's career objective:
Poor example:
"Assistant hospitality manager seeking a managerial position to develop skills within the food service industry. Skilled at management and equipped with a food license."
This resume objective focuses more on the candidate's role aspirations instead of detailing transferable skills that could also benefit the employer.
Good example:
"Assistant manager with more than two years of hospitality experience seeking a managerial position to develop skills within the food service industry. Skilled at inventory and personnel management and equipped with ServSafe's food manager certification."
This resume objective example offers a more detailed overview of the candidate's qualifications. By specifying the number of years of experience, the type of management skills and the professional certification the candidate's claims seem more credible.
If you decide to opt for a summary statement instead, incorporate these tips to enhance this section:
Incorporate essential skills tailored to the position, especially if they appear more than once in the job description.
Provide a previous accomplishment that shows employers how you can bring solutions as the chosen candidate. To determine which achievement you should highlight, it's crucial to carefully study the job ad to understand what the employer needs.
Use measurable values such as the number of staff you supervised or an increase in patrons after implementing a new menu. These quantifiable metrics add more credibility to your accomplishments.
Reference this summary statement example to create your own:
"ServSafe certified veteran manager with more than nine years of food industry experience. Supervised and led a staff of 150+ members within the fine dining and banquet operations. Applied cost control and hospitality marketing strategies, resulting in increased diner revenue by 28% in the last year."
2. Add a mix of soft, hard and technical skills.
No resume is complete without its skills section. Your resume should contain six to eight skills detailing your qualifications for the job. You can also add more skills to your resume by including them in the content of your work history and professional summary sections.
The way you format the skills section will depend on the resume format. The chronological and combination format lists skills in bullet points, while the functional format outlines three core skills with relevant professional accomplishments.
In a functional format, the skills are the resume's main focus, so this is where you will mention your professional accomplishments. Instead of listing achievements per role, you will categorize them by the skill they represent.
For example, check out this functional skills section entry for a food and beverage manager:
Skills
Leadership and supervision
Trained and led staff of 40+ members, including cooks, servers and bussers, ensuring 100% patron satisfaction.
Supervised over 200 fine dining, wedding and corporate events, overlooking food safety measures and service hygiene.
Achieved 16% increase in employee retention by implementing cross-training methods.
This descriptive skills segment does a great job incorporating quantifiable values to picture the candidate's leadership abilities better.
Although you can mention skills throughout multiple resume sections, refrain from adding generic skills that aren't relevant to the job. Try to add a combination of varied soft or interpersonal skills along with job-specific hard and technical skills.
Soft Skills refer to a candidate's personal characteristics skills that aid in thriving in the workplace and relating to employees and co-workers. These traits aren't industry-specific and can be transferable across roles. Some soft skills for a food and beverage manager are:
Written and verbal communication
Service-minded
Conflict resolution
Goal-oriented
Critical thinking
Leadership and supervision skills
Time management
Multitasking
Collaboration
Persuasion skills
Work ethic and integrity
Hard skills describe industry-specific knowledge you've acquired through formal education or training. A food and beverage manager's hard skills may include:
Knowledge of hiring standards
Sales planning
Budgeting and cost controls
Personnel management
Knowledge of food industry and latest trends
Food prep and menu planning
Vendor relations
Inventory and supplies management
Familiarity with varied cuisine
Knowledge of kitchen tool maintenance and operation
Technical skills describe your ability to use the tools and technologies required to complete specialized tasks. These are a few technical skills that a food and beverage manager could possess:
Proficiency in point of sale (POS) systems, i.e., Clover, Square, PayPal Here
Expertise with reservation management software, i.e., EatApp, Open Table, Eveve
Adept with personnel management and scheduling systems, i.e., 7 Shifts, Schedulefly
Knowledge of online ordering systems, i.e., DoorDash, ChowNow, Upserve
Our Resume Builder offers even more industry-specific skills for food and beverage managers. This versatile tool gives you AI-generated content suggestions for your resume sections and professionally designed resume templates based on your personalized info. Writing a resume has never been easier!
3. Showcase your work history and accomplishments.
Your resume's work history section should list the roles you've had through your career. The job entries need to be organized in reverse-chronological order, starting with your current or most recent position and working your way backward.
Each job entry should mention the official job title, the company name, location and dates of employment. Each entry should also have three to four bullet points detailing your top accomplishments for chronological and combination resumes.
To see how an effective work history section should look, compare the following examples:
Poor example:
Work History
November 2019 - Current
Food and Beverage Manager Assistant | Ruby Tuesday | Columbus, OH
Supervised and led a huge team of servers and bartenders.
Curated holiday menus in the last year, resulting in tremendous revenue growth.
Improved patron retention through additional staff training and hospitality marketing.
This job history example misses out on detailing the candidate's exceptional accomplishments, thus making it look uninteresting.
Good example:
Work History
November 2019 - Current
Food and Beverage Manager Assistant | Ruby Tuesday | Columbus, OH
Supervise and lead 230+ restaurant servers, banquet servers and bartenders, delivering exceptional patron service.
Curate holiday menus in the last year, resulting in revenue growth of $80k.
Improve patron retention by 15% through additional staff training and hospitality marketing.
By incorporating numeric values that validate this candidate's accomplishments, this job history provides a clearer picture of the applicant's professional talent.
To further enhance your resume's work history, refer to these tips:
Quantify your work tasks or successes with numbers, percentages and dollar amounts. You can include sales or retention rates and the number of staff or patrons serviced to your work history accomplishments.
Match your skills with the keywords found in the job posting. If your resume reflects what the company wants, you're more likely to catch their eye.
Go beyond what the employers expect and show how you helped resolve business concerns in your previous or current roles.
4. Finish with your education, contact information and custom sections.
Education
The education is a must-have section on your resume. You should mention your highest level of education, whether a high school diploma, GED or postsecondary degree. When formatting this section, include the title of your certificate, the institution where you acquired it, its location and graduation date. However, it's best to take out the year you graduated for applicants with a high school diploma to prevent hiring bias from employers.
A hospitality or culinary degree is a plus for food and beverage managers but it's not mandatory. Candidates can have other educational degrees and supplement them with food industry experience. Some examples of industry-relevant degrees include Bachelor's or Masters in Food and Beverage Management, BA in Culinary Arts or MA in Global Hospitality Leadership.
You can mention any job-specific training certifications in your resume's education or custom sections if you have two or more.
Certifications, Licenses and other sections
You can include additional resume sections to highlight specialized training, licenses, affiliations or certifications.
These are a few certifications that a food and beverage manager should consider:
Coursera's F&B management certification incorporates online lectures and guest speakers to teach lessons on local and global food markets, growth strategies and brand innovation.
Certified Food and Beverage Manager (CFBM) Certification
This international certification includes essential topics such as food service techniques, inventory management, food handling, budgeting and labor management.
Hospitality Leadership Certificate
eCornell's hospitality program is apt for candidates who wish to develop their leadership prowess. The online classes teach you about leadership ethics and strategies.
ServSafe's training has modules on safe food prep, hazard analysis, food contamination, personal and kitchen hygiene, and safety regulations.
Hospitality Information Technology Certificate
This unique program emphasizes utilizing digital marketing concepts, data management and social media for the hospitality and tourism market.
Some additional programs that can add to your food and beverage management career growth are:
Hospitality Labor and Employment Law Program
Advanced Hospitality Management
Meeting, Conference and Event Planning Certificate
Commercial Food Service Program
Professional Culinary Arts & Hospitality
We suggest adding your contact information at the top of your food and beverage manager resume. Include your full name, email address, active phone number and the city and state of residence.
Free Downloadable Resume Templates for Food and Beverage Managers
You can use these free downloadable food and beverage manager resume templates to create your resume from scratch. Download your favorite template on any word processor and use the template's instructional text to fill out your sections. Upload it to an online application or print it, and you're good to go!
FAQ
Updated: July 13, 2022
What are some standout skills for a food and beverage manager resume?
Food and beverage managers should possess outstanding leadership, food safety and hospitality skills. Some skills that will help you stand out from the applicant pool are:
Familiarity with various culinary art practices
Hiring standards and staff management skills
Inventory management and budgeting
Knowledge of food and beverage industry trends
Should food and beverage managers possess a food handlers card?
It's beneficial for food service professionals to possess licenses such as liquor service permits or food handlers cards. A food and beverage manager could also opt for ServSafe's food manager certification, better suited for leadership roles.
What are some key tasks carried out by a food and beverage manager?
Food and beverage managers could carry out varied tasks depending on their workplace or restaurant types. However, these are some duties every food and beverage manager will do at some point:
Manage food and beverage inventory and stock supplies when required
Hire, train and supervise the dining or service staff and manage vendor relations
Analyze patron feedback and ensure the best service quality in alignment with food safety and hygiene standards
Plan restaurant policies, menus and budgeting for cost control