Featured In:
Table of Contents
Here are more resources that can help you
Barbacks assist bartenders in ensuring the smooth functioning of the bar and providing excellent patron service. To excel at work, they must possess communication and bar service skills. If you're looking for a detailed guide that can help you showcase your barback skills effectively, you've come to the right place.
Barback Resume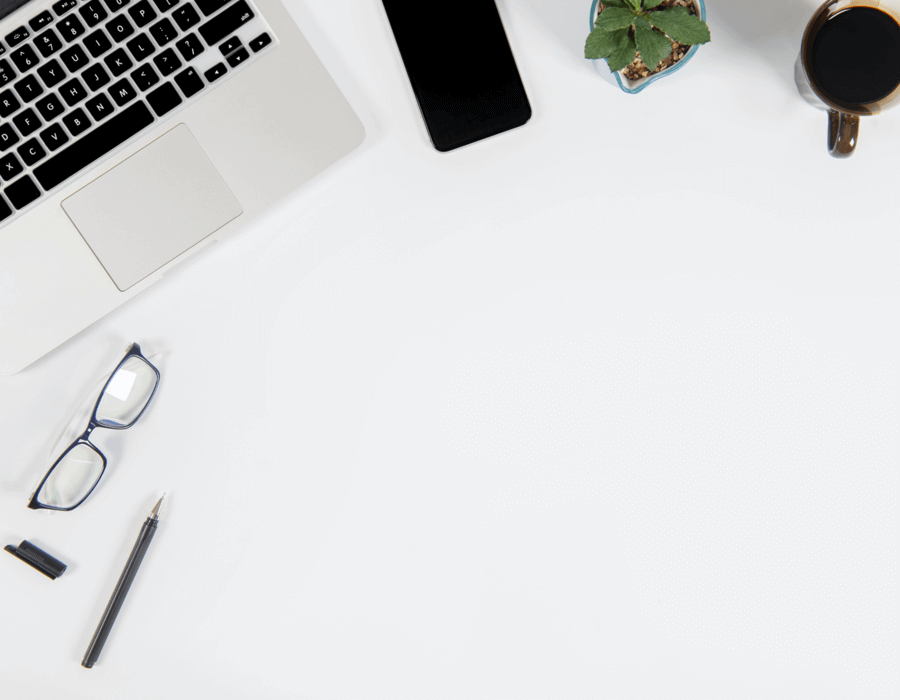 Barback Resume
Use this barback resume as an example to understand the formatting and what content to include in each resume segment.

Include the following sections in your barback resume:

Contact information with your full name, work email, active mobile number and city and state where you live.
A career objective if you're an industry novice or a summary statement if you have vast experience.
Work history organized in reverse-chronological order.
A skills section listing your soft, hard and technical skills.
Your degree and university name listed in the education section.
Custom sections to highlight industry-specific licenses, certifications or specialized training.
Free Downloadable Resume Templates
Prepare to Write Your Resume
Crafting your barback resume will require some initial prep. We've assembled a few resume-writing tips and tools to assist you. Read through these steps and incorporate them to enhance your resume's content:
Read the job description and company profile before applying for a role. You'll get a clear picture of the requirements so you can determine if you are eligible for the role.
Once you've confirmed you meet the requirements, make a note of those skills and qualifications you possess and match them word for word on your resume. These skills and qualifications are keywords the recruiter will search. The more you align with the employer's candidate requirements, the easier it can be for you to stand out.
Create a rough draft of your previous and current work accomplishments, incorporating quantifiable metrics or achievements to prove your professional credibility. Adding the number of patrons served, the number of sales you increased or employee awards received can benefit you in the recruitment process.
An applicant tracking system or ATS may scan your resume per your employer's recruitment process. It's essential to craft ATS-compliant resumes free of spelling and grammatical errors, irregular layouts, eccentric fonts and generic keywords such as "diligence" or "hard-working."
Check out resume examples for barbacks positions to help you comprehend resume designs, formats and the content that you should include in each section.
Choose the Right Resume Format
After finishing the resume writing prep, you need to determine the resume format you need. The perfect resume format highlights your professional traits while subtly downplaying any limitations. You can opt for either a chronological, combination or functional resume format.
Seasoned barbacks with long and steady job experience can choose the chronological format to show their career growth.
Entry-level barbacks can benefit from the functional format, emphasizing the candidate's industry-relevant training and skills.
People looking to switch work industries, opting for promotions or those with less than a decade of industry experience, can utilize the combination format. This layout gives equal importance to your skills and work history.
Visit our resume formats guide to get additional details on each resume format and its implementation.
Chronological

Functional

Combination
How to Write Your Resume With Examples
Refer to our step-by-step resume writing guide to learn how to craft a stellar barback resume. These examples and content tips will also aid you in defining what exactly you should include in each resume section.
1. Determine if you require a summary statement or career objective.
The opening statement of your barback resume consists of either a career objective or a summary statement. A summary statement is a classic element of most resumes. However, entry-level candidates will find an objective statement handy as it compensates for lack of experience with relevant skills and clear career goals.
For example, if you're an industry newbie seeking a full-time barback role, your objective statement should clarify your professional goals and relevant skills.
Consider these good and poor career objective examples for reference:
Poor example:
"I am a barback with a few months of service experience seeking a job for long-term professional growth. I know how to mix drinks and prepare garnishes, and I can also pick up any skills while on the job."
This objective statement doesn't use the appropriate language to convey confidence and lacks the right keywords and skills.
Good example:
"A barback with six months of bar service experience seeking a role for long-term professional growth. Skilled at mixology techniques cocktail and garnish prep. A fast-learner known to pick up skills like POS operation and inventory management within days."
This example proves that the candidate is confident about their work even with limited skills or experience. Utilizing job-specific jargon and abilities such as POS operation and mixology shows industry knowledge.
If the summary statement is a better option for you, consider these writing tips:
Refer to the job posting and add two essential skills you haven't mentioned elsewhere on your barback resume.
Mention any active licenses, food safety certificates or knowledge of foreign languages that can help you compensate for lack of experience.
Incorporate quantifiable metrics to support your tasks and accomplishments, proving your credibility.
Here's an excellent barback summary statement for your reference:
"An expert barback with over three years of bar service experience and mixology skills. Equipped with knowledge in wine service, cocktail prep and POS operations. Trained and led 8+ junior staff in the previous year resulting in 36% patron retention."
2. Categorize and list your industry-relevant skills.
It's essential to include a skills section in your resume highlighting your personal and professional talents. When writing a chronological or combination resume, try to have six to eight interpersonal and job-specific traits in a bulleted list.
In a functional resume, you should list three core skills and incorporate a couple of bullet points with descriptions of accomplishments that better picture your skill set.
Let's take a look at a functional skills section example so you can get a better idea:
Skills
Collaborative skills
Assisting the lead bartender by maintaining the bar stock such as liquor, ice, garnish ingredients, straws and glassware.
Supported the bartender by preparing cocktails during rush hours, increasing tips by 14%.
Trained six junior barbacks on operating POS systems and liquor service regulations.
This skills segment expands on the candidate's collaborative skills by utilizing numerical values to back up their accomplishments.
Keep in mind, skills don't exclusively live in the skills section. You can mention skills on your summary statement or career objective and your work history descriptions of tasks and achievements. However, you mustn't repeat skills. If you need help figuring out a diverse selection of skills, make sure to list a mix of job-specific soft, hard and technical skills.
Soft Skills are the innate traits that help you accomplish your work tasks efficiently and appropriately interact with coworkers and clients. A few soft skills that barbacks would benefit from are:
Excellent verbal skills
Ability to multitask
Persuasion skills
Conflict management
Time management
Mental math skills
Critical thinking
Flexibility
Physical stamina
Sense of humor to entertain patrons
Collaborative skills to assist the lead bartender
Hard skills translate to the job-specific know-how acquired or enhanced through formal education or training. Some hard skills for a barback include:
Basic bar and liquor knowledge
Knowledge of bar tools and glassware
Inventory management
Basic mixology skills
Bartending flair skills
Menu or beverage knowledge
Bar hygiene maintenance
Food and wine pairing
Alcohol or beverage prep skills
Technical skills are traits required to achieve practical job tasks. You can gain these traits through specialized training or certifications. A barback could acquire these technical skills:
Proficiency with various point of sale (POS) systems, i.e., Clover, NCR Aloha, TouchBistro
Knowledge of bar equipment and maintenance
First aid and CPR certified
Head to our Resume Builder. to find more industry-relevant skills for a barback. Hloom's resume-writing tool provides you with professionally designed resume templates, pre-written content and a spell checker to help you build a resume faster.
3. Outline your work history.
Regardless of resume format, your work history should be laid out in reverse chronological order while mentioning job title, workplace, location and dates of employment. When writing a chronological resume, you must include three to four bullet points describing your top accomplishments in each position.
Compare these excellent and poor work history examples for better understanding.
Poor example:
Work History
October 2019 - Current
Lead Barback | Legacy Diner | Miami, FL
Assisted the bartenders in greeting and serving bar patrons with a friendly demeanor.
Increased tips by consistently maintaining bar supplies.
Trained and monitored staff to ensure compliance with alcohol laws and food handling.
This work history mentions some relevant duties and accomplishments but falls short in maximizing impact.
Good example:
Work History
October 2019 - Current
Lead Barback | Legacy Diner | Miami, FL
Assisted the bartenders, greeting and serving over 130 bar patrons with a friendly demeanor daily.
Increased tips by 28% through consistently maintaining the bar station stocked with supplies, including beverages, ice, fruits and other garnish.
Trained and monitored staff of 15+ servers to ensure compliance with alcohol laws and food handling.
This detailed job history incorporates numerical metrics to quantify the candidate's accomplishments. These achievements give recruiters a clear picture of the candidate's expertise and potential impact.
Utilize these writing tips to enhance your work history section:
Include skills and tasks relevant to your desired position, and avoid generic keywords or traits that won't impress recruiters and which ATS flags negatively.
Adding to the first tip, try showcasing the problems you resolved in your current or previous jobs. Show recruiters how you achieved feats beyond the job requirements and how you can replicate them in your new role.
Quantify your accomplishments by adding authentic and credible metrics such as serving a certain number of patrons or a percentage increase in sales.
4. Wrap up with your education, contact information and custom sections.
Education
The education segment of your barback resume should include information of your academic qualifications. When listing your diplomas, mention the degree name, name of the university or college, the institution's location and graduation year.
Since candidates can acquire most bar skills through training, employers don't require any degree. However, having a specialized certification for advanced bartending skills, mixology or bar management would benefit you if you want to move up the ranks.
An alcohol serving license and food handler's card are also always good to have for any food-service job.
Certifications
If you have two or more certifications or licenses, you can add a custom resume section to mention these achievements.
These are a few certifications or training that could benefit a barback:
This basic bartending certification includes lessons on setting up a bar, pouring and garnishing techniques, creating classic cocktails and patron service.
State Alcohol Server Training Certification
This reputed training teaches people about liquor control, checking identification, laws related to alcohol service and selling alcohol responsibly.
Bartending Mastery - Cocktail & Bartending Masterclass
Udemy's bartending masterclass consists of modules such as hospitality service, handling bar equipment, history of bartending and creating high-quality cocktails.
ServSafe's food handler card includes lessons on food safety, food contamination and allergens, personal hygiene and bar or dining area sanitation.
Bar Chef | Basic + 1° + 2° + 3° Level
This bartending certification teaches you about bar equipment, cocktail techniques, customer psychology, along with bar business and management.
You can opt for any of these programs to boost your bar service career:
Art of Mixology
Liqueurs, Vermouths and Bitters Course
Advanced Flair Course
International Bartending Diploma
Bar and Beverage Management Certification
Remember to make sure that your contact information details are easy to find at the beginning of your barback resume. Include your name, active phone number, professional email address and city or state.
Free Downloadable Resume Templates for Barbacks
These free barback resume templates are easy to use on any word processor. They include instructional text you can use to write each resume section. Just personalize the templates with your details, download them and replace the sample text with your information and you're good to go!
FAQ
Updated: May 10, 2022
What are some job duties expected from a barback?
Barbacks support bartenders in running the bar area with ease and efficiency. These are some critical tasks you can expect as a barback:
Assisting lead bartenders with patron service in peak hours and high seasons.
Maintaining bar inventory by keeping the drinks, prep or garnishes and glassware stocked.
Utilizing POS systems for effortless payment procedures in the bar.
Keeping the bar and dining area clean throughout service hours.
How to craft a professional summary for a barback resume?
A persuasive professional summary or summary statement for a barback resume must shine a light on the candidate's best skills and achievements. As a barback, your professional summary could look something like this: "Skilled barback with four years of bar service experience. Adept at bussing tables and serving 120+ patrons with a pleasant attitude. Possesses POS-handling skills along with an active liquor service license."
What type of skills or certifications can benefit a barback?
In addition to soft skills such as physical stamina and time management, barbacks also require job-specific traits like mixology, wine service and inventory management. Additionally, including certifications or licenses such as state-accredited alcohol service licenses and food handler cards can also benefit you during the recruitment process.