Law Enforcement Resume Templates: How To Write a Standout Resume
Your Go-To Guide for Crafting a Solid Law Enforcement Resume
If you are looking for a job in law enforcement, you should know how difficult the job market is today. With so much competition for the positions that are available, you need to have a way of standing out from the crowd. Your best tool for catching the attention of employers is your resume. It takes a lot to create an
appealing resume
, however.
To get started on your resume, take a look at law enforcement resume templates. These tools and tips will guide you when you are writing. If you meet all the expectations hiring managers have for your resume, you will have a much better chance of landing a new law enforcement job.
Why Use Law Enforcement Resume Templates?
Studies have shown that most employers spend only
six seconds
on each resume they review before moving on. That means you need to make a good impression immediately. Law enforcement resume templates show you exactly how to create just this kind of resume. Other benefits include:

Boosting your confidence in your own writing

Inspiring you for what to include

Helping you understand how to write future resumes

Spending less time creating your resume

Simplifying the entire process.
If you are unsure of where to begin, a resume template will give you a good idea of what your resume should look like and how you should format it.
One Page Law Enforcement Resume Templates
Most resumes should only be one page long; however, it is sometimes acceptable to use a second page if your working experience is especially long. As a general rule, you should have one page for every 10 years you have been working. For jobseekers new to the law enforcement field, you should check out these
one-page resume templates
to understand the length requirements better.
Modern Law Enforcement Resume Templates
The standards and expectations for modern resumes are changing all the time. By reading modern law enforcement resume templates, you can understand exactly what the most recent standards are. The biggest recent change is employers using machines to scan resumes. Learn how to create a resume that will make it through a pre-screening done by a computer.
Professional Law Enforcement Resume Templates
A position of authority in the law enforcement field requires professionalism. If you are hoping to emphasize your own professional qualities in your resume, you should review these professional law enforcement resume templates. Every resume should be respectable and professional, but there are some specific features you can include to really make this aspect of your document stick out.
Entry Level Law Enforcement Resume Templates
If you are getting into the law enforcement field for the first time, your resume is going to be very different than one for a long-time law enforcement professional simply applying for a new job in the same industry. These
entry-level resume templates
will show you everything you need to know about writing this kind of resume.
Clean Law Enforcement Resume Templates
Law enforcement officers portray organization and strict training. Having your resume reflect this is a great way to demonstrate your qualification for the position. Clean resumes should have no large blocks of unbroken text, which can be intimidating to read, and no empty gaps in the information. Make sure your resume has neat and clean headers. To learn more, check out clean law enforcement resume templates.
What To Say in Your Resume
The content of your resume is one of the most important aspects that you should carefully consider when writing. How you format a piece of information is important, but it only serves to ensure an employer reads it. The actual content needs to speak for itself. Review law enforcement resume templates to see how to implement all of the information. Your resume should include the following:
Contact Information

The first piece of information at the top of your resume should be your contact information.

Include your full name, email address, mailing address, and phone number. You can simply list your city and state instead of a full mailing address if you prefer.

Keep the contact information small and subtle so it does not distract the reader.
Summary

The summary should be the first section and act as a hook to get employers to keep reading.

Densely pack the summary with information from throughout the rest of your resume. Include career information and skills.

Keep the summary short so the resume flows to more important sections. Aim for three sentences or bullet points.
Skills

Format the skills section as a bulleted list that describes your abilities

Each bullet points should be a single word or short phrase

Aim for between four and eight bullet points
Work Experience

The work experience section is hugely important, so focus on it. It should be the longest and most dense section.

List your previous working experiences in reverse order, starting with your current job.

Use present tense for current positions and past tense for all previous jobs.

Always have a strong action verb for the first word of every section. The verb you choose should represent the actions you took while working.

Most positions should have five to eight bullet points, but you can have more or fewer depending on the position's importance.
Education

As the final and shortest section, the education information should be brief. Mention your school, date of graduation, and degree type.

Feel free to also include internships or academic awards.
Why You Should Use a Resume Builder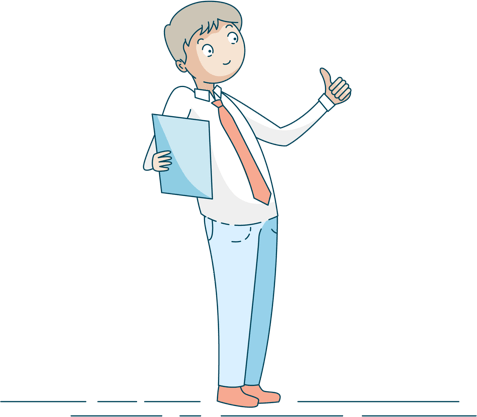 If you are still unsure of where to begin with your resume even after reading multiple law enforcement resume templates, there is one more tool you have at your disposal. You can also use a
resume builder
to write your document. There are many benefits of using a resume builder, including:
• Automatically select the resume template that suits your exact needs
• Receive writing guidance to ensure your resume meets expectations
• Simplify the entire process, saving time and effort
• Completely avoid possible formatting errors
• Gain confidence in your resume's effectiveness
So, between resume templates and resume builders, you have an entire toolbox to help you create the strongest law enforcement resume possible.