Professional Resume Templates To Land the Job
Winning Resume Styles Ideal for Your Career
In the current job market, hiring managers and recruiters are more likely to notice the most well-crafted and clearly written resumes. An organized document format helps employers to
quickly
see what applicants have to offer their company. Since most managers spend about six seconds viewing each resume, it's important to focus on the benefits your specific knowledge, skills, and experience will bring to the position. One way to do this is by studying professional resume templates.
Resume templates are a great way to learn how to format your document and what to include in it to garner the most attention from potential employers. You can use these templates to present and organize your skills and experience in ways that showcase why you are the best candidate for the job in question.
Why Use Professional Resume Templates
One of the benefits of using professional resume templates is the time you can save on details such as creating the proper margins, spacing, and headers. Because the template is already set up, you are free to focus on the information to include in each section. Best of all, the templates provide guidance on what you should include to increase your chance of getting an interview. Additional benefits of using templates include these:

A variety of formats to choose from

Examples of industry and job-specific resumes

Advice on what information to include and avoid

Tips on phrasing and writing styles
Changing Careers Professional Resume Templates
It's common for people to transition from one career to another for a variety of reasons. The best professional resume templates for changing careers use the functional format because it focuses on relevant skills and achievements rather than industry-specific work experience. Our
functional format templates
provide a variety of options to assist in successfully changing careers.
With Cover Letter Professional Resume Templates
Every professional resume should include a matching professional cover letter. Cover letters are an opportunity to provide details on how you gained the skills and abilities outlined in your resume and how they will benefit the company. Like resumes,
cover letters
should be unique to each position applied for and be a maximum of one page in length.
Entry-Level Professional Resume Templates
Professional resume templates can be especially helpful to those with minimal work experience who are looking for an
entry-level position
to get their foot in the door. Entry-level resume formats allow for clean copy with just the right amount of white space to emphasize specific qualifications. This type of resume utilizes chronological order for easy reading and focuses on employment objectives, work experience, skills, and education.
Internship Professional Resume Templates
Templates based on successful real-world resumes give applicants a leg up in competition for internships. When hiring interns, employers look for transferable skills, such as problem-solving ability and communication, among others. Generally a single page in length,
internship templates
emphasize your strengths as they relate to the position. It's also important to keep in mind that employers hiring interns place more value on skills and experience than on grade point average.
Graduate Professional Resume Templates
Recent graduates of high school and college may feel at a disadvantage due to limited work experience.
Graduate professional resume templates
level the field by helping applicants focus on skills and abilities that meet specific job requirements rather than specific work experience. This is also one of the few resume formats where it is okay to include activities, community involvement, and volunteer work to illustrate job-related skills.
What To Say in Your Resume
Professional resume templates follow the same basic outline regardless of what position you're applying for. There are many details on
how to write a resume
online, but here is a general checklist of the most important items to include in your document:
Contact Information

Employers must know how to contact applicants, so it is essential that you present clear contact information in a prominent location. Always use your full first and last names (avoid nicknames as they are unprofessional) and list a current phone number with a professional voicemail greeting.

Snail mail addresses aren't necessary unless applying for a job locally and you want the employer to know you are local. You should also include a professional email address and make sure professional social media accounts, such as LinkedIn profiles, are current. It is also acceptable to provide links to job-related personal websites or blogs.
Summary

Typically positioned at the top of the resume, a summary/objective statement is a short section that clearly sums up your qualifications and how you can be an asset to the company. Include both hard and soft skills relevant to the position and how those skills make you the best candidate. It should be clear, concise and include keywords from the job posting.
Skills

Employers are going to give the skills section the most attention because it lets them know right away if you meet the job qualifications. When planning what to say here, use the job description as a guide. Emphasize specific skills listed in the description using exact wording from the posting. Using keywords from the job ad shows the employer you have tailored your resume to that specific job opportunity.
Work Experience

The amount of information you include in this section depends on how much relevant work experience you have. Typically, it's a chronological listing of current and previous employers, with or without dates of employment depending on the situation. The important thing is to not only list job duties but to emphasize accomplishments and provide examples of ways your work had a positive impact. Bullet points are great for emphasis and reading clarity.
Education

Employers want to know you have knowledge relevant to the position. Some employers even require specific education levels, but placement of the education section can vary. Recent graduates place education information near the top of their resumes while those with more workforce experience put education last.

List the name and location of the school, the dates attended, and the type of degree received along with your major and minor if applicable. GPA is only necessary for recent graduates. If you've been in the workforce for more than two years, leave GPA off the resume.
Why You Should Use a Resume Builder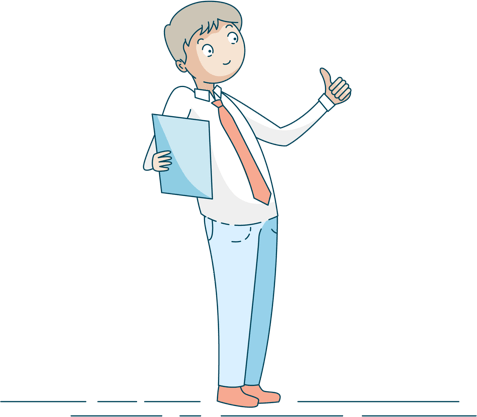 Another option for creating a winning professional resume in addition to professional resume templates is a
resume builder
. This tool lets you build a customized resume based on job type, industry, and specific skills and abilities. Resume builders also allow you to easily customize a single resume to fit a variety of positions so you don't have to recreate a unique resume from scratch for each job.
For those who want a little more help, resume builders are beneficial in a number of ways:
• Offers a large catalog of phrasing examples to help avoid
style mistakes
and find just the right words
• Provides a variety of resume templates so you can format a document that's perfect for you
• Performs grammar, spelling, and formatting checks to help you avoid common errors in phrasing and formatting
• Includes a cover letter builder that allows you to create a professional introduction to you and your resume