Orthodontic Assistant Resume Examples for 2023 (Template and Guide)
Use This Template
Featured In:
Table of Contents
Here are more resources that can help you
Orthodontic assistants aid orthodontists during procedures and with their patient's treatment. They are the right-hand of these dental specialists and must be equally knowledgeable in the field to thrive. For an orthodontic assistant's position, you will need a resume highlighting how you can provide the best chairside assistance and patient education. Our all-inclusive guide provides practical orthodontic assistant resume examples and step-by-step tips to guide you through the resume-making process. Ready to start? Let's begin by looking at what needs to go into a competitive resume:
Orthodontic Assistant Resume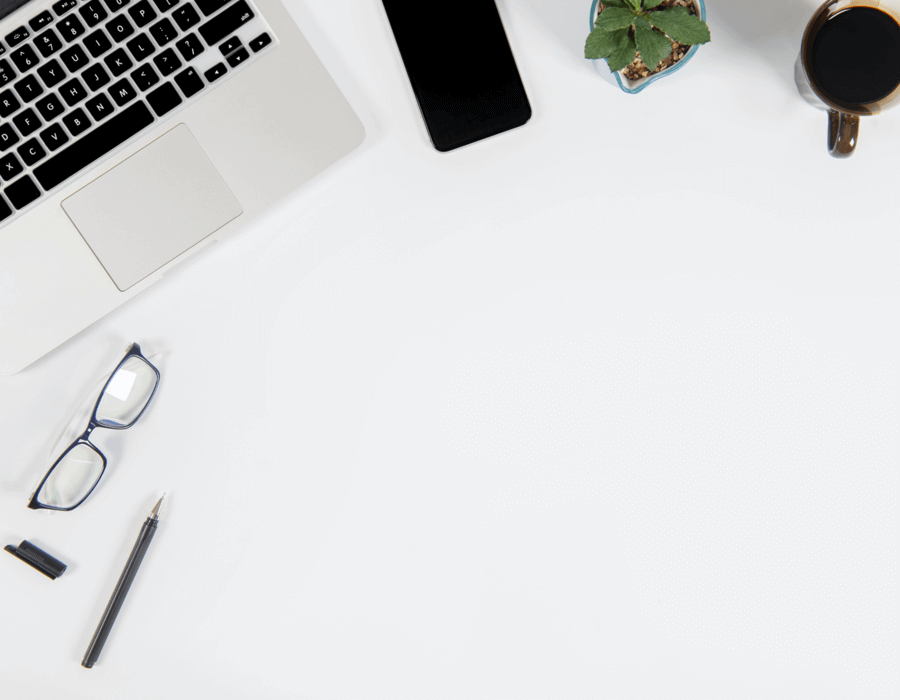 Orthodontic Assistant Resume
This sample orthodontic assistant resume features all the necessary sections and information to demonstrate your fit for the orthodontic assistant role.

Before you start, keep in mind that every resume should include the following sections:

Your complete contact information such as your name, email, phone number and location.
A well-drafted opening statement; either a professional summary or an objective statement.
Your total work experience that's relevant to the role and less than a decade old.
Any significant achievements in the work history section.
A combination of hard, soft and technical skills.
An education section that mentions your degree or diploma.
Custom sections for additional certifications, short-term training programs and other skills like any languages you speak.
Free Downloadable Resume Templates
Prepare to Write Your Resume
Writing a resume can feel daunting whether you're looking for your first job or the tenth. But it doesn't have to be! The following recommendations simplify the steps in the resume-writing process, so you know what to include in your application document to increase your chances of getting an interview.
The first step in getting your resume right is to prepare. Make sure you complete all the steps listed below so you'll feel confident when you start creating your resume:
You must write your resume with a specific role in mind. Look through the job ad for the position you're applying for and identify which of the particular skills and experiences listed match your own. Make sure you mention all the ones you have in your resume.
As an orthodontic assistant, you'll deal with patients, orthodontists and basic orthodontic procedures. However, these job duties are very general and don't say much about your experience. Take some time to recall the specifics of the relevant tasks you mention — whether in training or a previous orthodontic or dental assistant role. Listing your previous tasks and your best on-the-job wins will help you write your resume faster and tailor your qualifications to the new role better.
Numbers help make your experience more tangible and impress the recruiter. Looking at your list of tasks and achievements from the previous step, are there any places where you can add specific quantities? For example, you can mention the exact number of patients you worked with daily or weekly, how much time or money you saved for your dental office, the percentage by which you improved processes and more.
Spelling, grammatical and formatting errors can hurt your resume's performance. Double-check for errors to ensure you won't make a wrong first impression on the recruiter or get negatively flagged by the applicant tracking system (ATS). The ATS also scans your resume, so avoid distracting or flashy fonts if you want your document to reach human hands. Another tip is to use the full term of an acronym first, i.e., American Dental Association (ADA).
Read through our resume examples for more details about what an orthodontic assistant's resume should entail. These resume examples enable you to understand the skills and achievements you should include in your resume and how to phrase them.
Choose the Right Resume Format
Once you've prepared all the details, you'll need to write your resume. The next step is to choose how you'll organize them on your document. Resume formats are layouts in which we can organize our credentials. There are three main resume formats: chronological, functional and combination. Each one features our skills or work history, depending on which one will make our career profile shine more. Choosing the best resume format means emphasizing your strongest qualifications while downplaying your weakest.
Candidates with a long work history and no career gaps prefer a chronological resume as it highlights your experience by providing a detailed account of your work history in reverse-chronological order — starting with your last-held job.
On the other hand, the functional resume format details your job-relevant skills front and center. Because the focus is not on work history, this type of resume is best for candidates changing careers, with gaps in their employment or coming into the workforce for the first time.
As its name implies, the combination resume format mixes the above two resume formats. It is a balanced format with an equal focus on the work history and skills sections. Professionals at the midlevel of their career, applying for a promotion or changing careers find this format suitable as it allows you to list between two to three previous jobs.
Check out our resume formats guide for more details on executing each type of resume and identifying which is the best format for your career profile.
Chronological

Functional

Combination
How to Write Your Resume With Examples
In this part of our step-by-step guide, we'll detail how to write each section of your orthodontic assistant resume. By following our pointers and examples, you'll soon have a finished competitive resume that'll get you closer to landing an interview.
1. Choose an appropriate opening statement.
You can use either a career objective or a summary statement as an opener in a resume. The summary statement outlines your experience and professional skills based on your work history. The career objective outlines your career goals and how you can achieve them in your new role. You could choose any one of the two opening statements, depending on where you are in your career.
The summary statement is the better choice for an experienced orthodontic assistant with many years working in the industry. If you are starting or changing careers, you're better off writing a career objective statement to showcase your qualities and goals.
The following poor and good examples of a career objective will help you understand what to include in your objective statement:
Poor example:
"As a registered orthodontic assistant, I'm interested in working for a reputed clinic. I understand that a job in a modern and specialty dental facility will provide me with lots of learning experience."
This is an example of a poor career objective because it only focuses on what the candidate expects from the job but not what they bring to the position.
Good example:
"As a newly registered orthodontic assistant, I'm looking for a new opportunity to use my experience in patient scheduling and tracking and my expertise in adjusting orthodontic treatments like fixed and removable braces. I have over four years of experience as a dental assistant, with proven competence in reducing setup time for procedures. Ready to take the next step in my career and assist an orthodontist as a Certified Orthodontic Assistant (COA)."
This career objective is a good example because it clearly states the candidate's expertise and skills by:
Displaying the job-relevant skills gained through past work experience.
Clearly mentioning the candidate's expectations from the new job, which is in sync with their abilities.
Highlighting the professional background of being registered as a Certified Orthodontic Assistant (COA). Such registrations and certifications add value to the resume.
If you're planning on using the professional summary statement instead, read through these tips:
For an orthodontic assistant's role, showcase your administrative skills and dental/orthodontic assistance skills.
Use specific examples to support your professional skills. This makes your experience more believable for recruiters.
Mention your years of experience and any relevant certifications or short-term courses. In addition to work experience, certifications also add tremendous value to your competence.
Study this summary statement example and choose your strategy wisely:
"A friendly orthodontic assistant with over three years of experience in documenting patient dental history and educating patients on braces aftercare. Expert in equipment and instrument sterilization procedures and providing efficient chairside assistance to orthodontists before, during and after dental procedures. Licensed as a Registered Dental Assistant (RDA) for the past two years and holds a certification in dental radiology."
2. Neatly present your skills.
The skills section highlights three different types of skills: soft, hard and technical skills. You can use this section to list a minimum of six to eight critical skills in the chronological and combination resume formats.
Since a functional resume focuses more on the skills section, you pick three of your top skills and expand on how you apply them in your previous roles, similar to how a work history section is formatted in the chronological and combination resume formats.
Let's look at the example below to understand how this works:
Skills
Orthodontic Assistance
Prepared patients and the work area for orthodontic procedures.
Processed X-rays and completed lab tasks for around 40+ patients weekly.
Adjusted aligners, braces and expanders by replacing or cutting wires, refitting bands on braces and tightening corrective coils.
This elaborate skills section provides details of specific tasks, which helps recruiters better understand your exact capacity for the role.
When including your skills, ensure you don't repeat any you've already mentioned in other sections of your resume. You aim to display a good mix of your soft, hard and technical skills.
Soft skills are nontechnical skills that dictate how you work and interact with your patients and the orthodontists. Some essential soft skills for an orthodontic assistant are:
Great communication skills
Sensitive to the pain of patients/ compassion
Listening skills
Manual dexterity
Attention to detail
Teamwork
Time management
Organizational skills
Multitasking ability
Following instructions
Hard skills are gained through education, training or practical experience and are specific to a job. Some of these skills are:
Preparing appointment rooms
Sterilization procedures
Proficiency with orthodontic tools
Adjusting patients' braces
Administrative skills
Patient's record management
Dental impressions
Proficiency taking X-rays
Basic orthodontic procedures
Stitches removal
Technical skills refer to the level of understanding and ease when using digital and software technologies. For an orthodontic assistant's role, the following technical skills are important:
Appointment scheduling software systems.
3D Radiology technology.
Billing and payment software.
Knowledge of MS Office applications like Word, PowerPoint, Outlook, Excel.
Knowledge of patient record software.
You will find more job-specific skills for orthodontic assistants in our Resume Builder. Our resume-writing tool will enable you to complete the writing process smoothly and quickly by suggesting prewritten skills and tasks specific to your job, providing stunning template designs and guiding you through every section of your competitive resume.
3. Show your work history in detail.
For each of your previous jobs in the work history section, mention details like the job title, name of the workplace, its location and your dates of employment. You must also list three to four bullet points in which you detail your tasks and achievements per role — unless you're using a functional resume format, in which case you don't go into detail of your tasks in this section.
To understand how to write this section better, let's compare some poor and good work history examples:
Poor example:
Work History
December 2018 - Current
Orthodontic Assistant | ABC Clinic | San Jose, CA
Daily scheduling of appointments.
Provided patient care.
Took dental X-rays.
To a potential employer, this work history doesn't say much about your capabilities for the job as it only outlines generic duties and does not provide detailed descriptions of how the person performed their responsibilities.
Good example:
Work History
December 2018 - Current
Orthodontic Assistant | ABC Clinic | San Jose, CA
Responsible for maintaining accurate patient records for 500+ patients in the clinic's database.
Displayed patient-centric attitude by ensuring patients were well prepared and comfortable before undergoing orthodontic treatments.
Took intricate dental X-rays and completed routine lab work for around 250 patients on a monthly basis.
This work history is an excellent example because it clearly describes the tasks performed and uses numbers to properly showcase their skills in the field. This example also displays the candidate's professionalism and capabilities by mentioning skills and monthly workload.
Follow these tips if you want to achieve similar results with your resume:
Do not simply mention your essential job duties. Include elaborate details of the tasks performed or significant accomplishments related to the assignments.
The use of numbers, like minutes a procedure takes or patients handled, is an excellent way to positively highlight your impact on the role.
Your work history should include tasks and experiences mentioned in the job ad. By ensuring you address the requirements they're looking for in a candidate, you demonstrate that you have what it takes to tackle the specific needs of this particular role.
4. Finalize your resume with your contact information, education and custom sections.
Education
The education section consists of your degree, the name of the institution where you obtained it, its location and your graduation date. There are state-specific accreditation programs for orthodontic assistants, which vocational training schools and colleges offer.
As an orthodontic assistant, you will first need some experience as a dental assistant, so focus on both your experience and education on your resume.
Certifications, licenses and custom sections
Use a separate section to mention your certifications, licenses or any specialization training you've acquired.
These are some desirable certifications for an orthodontic assistant:
Certified Orthodontic Assistant (COA)
This course from the Dental Assisting National Board, Inc. (DANB) leads to a certification for orthodontic assistants. It has two components: orthodontic assisting and infection control.
This is a 4-week course open to all interested learners. It teaches about biomaterials' special properties and benefits, including titanium, zirconia and other alloys. It also offers insights into the practical use of these biomaterials in different aspects of dentistry.
Registered Dental Assistant Program
If you're starting your career as a dental assistant so you can later qualify for the orthodontic assistant role, this Texas Academy of General Dentistry program is a requirement for dental assistants who want to help with dental X-rays. It also includes sections on infection control and jurisprudence.
Certified Dental Assistant (CDA)
This program from Dental Assisting National Board, Inc. (DANB) is meant for all dental assistants. It has three components: general chairside assisting, radiation health and safety and infection control. This is another good certification to have if you still don't meet the requirements for an orthodontic assistant.
Don't forget to mention your contact information at the top of your resume, like your full name, the city and state you're based, your phone number and your professional email address.
Free Downloadable Resume Templates for Orthodontic Assistants
You can use these free downloadable orthodontic assistant templates on your preferred word processor. Simply download it, replace the filler text with your own content and fix any formatting gaps that may happen during editing.
FAQ
Updated: October 13, 2022
What are the top three skills of an orthodontic assistant?
The top three skills required for an orthodontic assistant are:
A compassionate and caring attitude since they often deal with patients in pain.
Good organizational skills to handle all duties efficiently, like maintaining updated patient records or sterilizing all dental equipment before procedures.
Expertise with basic orthodontic tools and procedures.
How can an orthodontic assistant stand out?
The most important requirement for an outstanding orthodontic assistant is to communicate and reassure the patients properly. You are an intermediary between the orthodontist and the patient and must deal appropriately with both sides.
What is a good objective statement for an orthodontic assistant?
A good objective statement for an orthodontic assistant could be, "Experienced dental assistant who's well-trained in orthodontic tools and procedures. Capable of building excellent client relations and equipped with organizational and administrative skills. Seeking an opportunity to put my knowledge of wire-cutting, refitting bands on braces and tightening corrective coils to good use as an orthodontic assistant."