Featured In:
Table of Contents
Here are more resources that can help you
Bus drivers are licensed operators who transport people to various locations, including state and national borders, using a variety of buses. They can be employed at multiple companies, including schools, airports, rentals and tourism agencies. Our guide will lead you through all resume creation steps to craft an impeccable bus driver resume.
Our career experts have created free resume templates and job-specific resume examples to guide you through the job search process.
Bus Driver Resume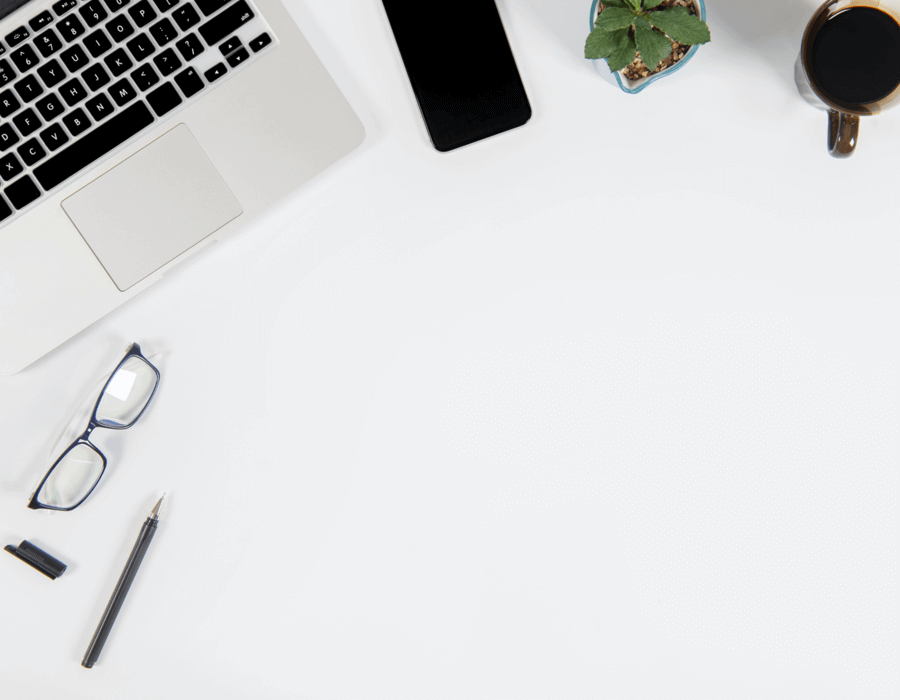 Bus Driver Resume
Use this sample reference to learn the essential sections for your bus driver resume and see examples of accomplishments and skills. Always include the following on your resume:

Contact information with your full name, email address, phone number, city and state of residence.
Summary statement or career objective to introduce yourself to the employer.
Work history section with a list of all your professional experiences as a driver.
Skills section consists of a mix of soft, hard and technical skills.
Education section that lists your academic achievements.
Additional custom sections to present all your licenses, certifications or awards.
Free Downloadable Resume Templates
Prepare to Write Your Resume
Before you begin writing, we recommend you take some time to gather the necessary information to fill out your resume and prepare your resume for a thorough review. These tips can help you smooth out the resume-writing process:
Study the job description and note repeated keywords and skills you should be highlighting on your resume to convey you're qualified for the job. For instance, a job ad could include: "Hiring experienced (3-4 years) Shuttle bus drivers. CDL mandatory. Knowledge of the state law of AL, TN and GA required." You should include these keywords and requirements on your resume to get hired.
Prepare a mental list of impressive accomplishments from previous experiences and find any way to quantify them. For example, you can mention the number of hours worked, miles you drive per shift, delivery time averages and anything else you can commonly find on a performance review.
Gather details such as employment and graduation dates, the names of certifications, license numbers and all your endorsements, and the companies and locations where you've worked. You will need this information to build an accurate resume that employers can verify with previous employers, state or local databases and professional references.
Prepare your resume for recruiters who scan resumes through applicant tracking systems (ATS) to narrow their search. To gain a high ranking in ATS, use simple fonts and formatting, include relevant keywords from the job description, fix any spelling and grammar errors and avoid overused concepts like "honest" and "team player."
You can also read our resume examples to comprehend how candidates craft bus driver resumes in multiple ways to best highlight their advantages.
Choose the Right Resume Format
An appropriate resume format can accentuate your strengths while downplaying any limitations in your professional career. There are three formats to choose from based on your competency in skills and work expertise: functional, chronological and combination formats.
The chronological format is ideal for bus drivers with ample work experience of 10 or more years since this resume focuses on building an extensive work history section.
The functional format, which showcases an elaborate skills section, is best suited for candidates applying to entry-level positions with little or no experience or applicants with gaps in their careers.
The combination format combines elements from chronological and functional resumes, so it's a best-of-both-worlds option for applicants with midlevel experience who want to apply for a promotion or change careers.
Go over to our resume formats guide for an in-depth explanation of each format and how to implement them.
Chronological

Functional

Combination
How to Write Your Resume with Examples
This step-by-step guide has excellent tips tailored for the bus driver position you can use to write an interview-worthy resume in a flash. It provides extensive information on each resume section and details to craft a stellar resume.
1. Craft a compelling opening statement.
You should begin your resume with a brief introduction of yourself and your most relevant qualifications for the desired role. You can employ two approaches to build this section: the summary statement and the career objective.
We recommend a summary statement for your bus driver's resume since it presents the skills and experience you need to thrive in the particular position.
A career objective is a better option for entry-level candidates, career changers or those with gaps in their employment. It allows you to introduce your situation and quickly contrast it with valuable skills, experience or education.
You need to tailor summary statements and career objectives for each job to reflect your suitability for the recruiter's requirements.
Let's contrast the following poor example of a bus driver's career objective with a good example below.
Poor example:
"As I have experience of working part-time, I am looking for a full-time opportunity as a bus driver. I think I will perform well and gain additional skills from your esteemed company."
This summary statement shows the candidate's lack of confidence and only focuses on their benefits without considering the company's. The candidate has also neglected to give any specifications of their duties, performance or skills.
Good example:
"Commercial Driver's License (CDL) class A holder with P and S endorsements. Experienced driver of three years in intercity transportation with friendly customer relations. Seeking a role in your company to provide a reliable and safe customer experience."
This example presents the candidate's experience, licenses and positive customer relations to highlight their relevance to the company. This descriptive example is easy to follow and shows all facts clearly. The candidate has also explicitly mentioned his purpose in the job role to provide transparency to the recruiter.
If you are writing a summary statement, you can use the following writing tips to personalize your summary statement:
Indicate your eligibility for the job by mentioning relevant driving licenses, certifications and endorsements.
State two or three of your skills pertinent to the job description, i.e., problem resolution or time-management.
Enumerate your contributions to demonstrating the effectiveness of your work.
Furthermore, the following is an apt example for a part-time driver:
"Commercial Driver's License (CDL) class A holder with 'P' endorsement and five years of interstate transportation experience. Detailed oriented and customer-centric driver with a demonstrated decrease in delays by 10%. Strong knowledge of interstate routes and driving across borders."
2. Select and categorize your skills.
The skills section of the resume should consist of six to eight highly relevant skills for the desired role. You can add more skills to your resume in other sections, including the work history and summary statement.
The chronological and combination resumes use a list-based format to showcase the skills section, whereas the functional resume features a more elaborate skills section with descriptions.
The functional skills section should list three core skills, each followed by three bullet points with specific tasks you accomplished with the help of the respective skills because the functional resume has a limited work history section.
The following example is a good representation of driving skills in a functional resume.
Skills
Driving
Transported 150 passengers along the tri-state area of AL, TN and GA in each work shift.
Adhered to safety protocols, followed traffic rules and used navigation software to decrease delays by 25%.
Drove a 45 foot bus for an average of 200 hours each month.
Avoid repeating skills throughout your resume, as this can make recruiters think you don't have a diverse skill set and applicant tracking systems will flag it. To ensure you have a rich skill set, try to have a balanced mix of soft, hard and technical skills.
Soft skills define the way you interact with colleagues, clients and supervisors. They are innate traits that help you do your work as efficiently as possible. A bus driver can have the following soft skills on their resume:
Excellent verbal and written communication
Critical thinking
Organization
Time management
Conflict resolution
Attention to detail
Multitasking
Patience
Active listening
Hard skills relate to specific professions since you acquire them through education, work experience or training courses. Hard skills for a bus driver include:
Excellent commercial driving skills
Knowledge of traffic laws and DOT regulations
Defensive driving
Comprehension of local routes and landmarks
Record keeping
Bus operations monitoring
First aid
CPR/AED
Bus equipment repair
Technical skills prove your ability to use the tools and technologies you generally need to perform your work tasks. A bus driver's technical skills include:
Skilled in MS Windows and MS Office, i.e., Word and Excel.
Proficiency in map creation software, i.e., AOL MapQuest; Microsoft MapPoint
Adept in bus routing and trip tracking software, i.e., Travel Tracker, Lynx
You can use our Resume Builder to add even more bus driver skills to your resume. You can take advantage of our personalized pre-written content to write your sections, professionally designed resume templates and unlimited cloud-based storage.
3. Outline your work history.
Your work history section provides employers with a list of previous professional experiences that demonstrate you have the knowledge to tackle your responsibilities in the role. All work history sections should follow a reverse-chronological order, meaning you begin by listing your current or most recent job and work your way backward.
Each entry includes the job title, workplace name, location and employment dates. Exclusively in the case of chronological and combination resumes, you will also need to add three to four bullet points describing your achievements within each role.
Let's use the following examples to understand the difference between poor and good work history descriptions.
Poor example:
Work History
February 2017 - Current
Lead Bus Driver | Ruddin's Tours & Travels | Miami, FL
Transported people safely.
Reduced delay in transportation.
Received a high customer rating.
This poor example provides a generic description of a bus driver's duties and fails to emphasize any achievements unique to the candidate.
Good example:
Work History
February 2017 - Current
Lead Bus Driver | Ruddin's Tours & Travels | Miami, FL
Safely transports over 450 passengers on a tight schedule.
Reduces the daily transportation delay by 15%.
Answers all queries by passengers politely and assists with their luggage.
Received a 99% customer satisfaction rating for three consecutive months.
This work history entry shows how the candidate achieved specific tasks and provides quantifiable metrics informing recruiters of the applicant's impact on the organization.
4. Finish with your education, contact information and custom sections.
Education
This section lists your academic achievements and for each diploma, you should include the name of the degree, institution, location and graduation dates. If you possess a high school diploma or GED, you shouldn't mention the graduation date to avoid any potential hiring bias because of your age.
Most employers will require a high school diploma, GED or equivalent for bus driving roles. However, most importantly, you should have the proper license to drive a bus and work commercially as a bus driver.
Certifications, Licenses and Custom Sections
You can further customize your resume by adding sections for any other information you wish to highlight, whether certifications, licenses and endorsements, special training courses or awards.
As a bus driver, you will likely showcase the type of endorsements you have on your driver's licenses and any other relevant training or certification. For example:
Commercial Driver's License (CDL)
All bus drivers must have a CDL to operate a Commercial Motor Vehicle (CMV) issued by the state governments. There are three classes - A, B and C based on vehicle classifications.
This certifies you as a qualified driver who meets the requirements for driving a CMV for transporting passengers and is mandatory for all drivers.
This endorsement certifies you to drive a full-sized school bus for transporting school children.
Heartsaver First Aid-Cardiopulmonary Resuscitation (CPR) - Automated External Defibrillator (AED) Training
This training course by the American Heart Association equips a driver to perform first aid, CPR and AED in case of emergencies.
Online Defensive Driving Courses
This online course certifies you in safe and defensive driving.
You can also consider the following certifications and courses to improve your expertise:
OSHA Safety Certificate
NSC State Authorized Driving Courses
ASE Transit Bus Technician Certification
ASE Auto Maintenance and Light Repair Certification
ASE School Bus Certification
Your contact information should include your full name, phone number, email address and the city and state of residence.
Free Downloadable Resume Templates for Bus Driver
You can download and customize these free bus driver resume templates on any word processor. Use our Hloom Pro tips to write each resume section accurately and complete a perfect resume for free!
FAQ
Updated: August 16, 2022
What are the prospects for a bus driver?
According to the Bureau of Labor Statistics, a bus drivers' median annual wage was $45,900 in May 2020. The prospects are excellent compared to the average of other occupations as there is a 25% growth projection in the employment of passenger vehicle drivers.
What are the crucial skills for a bus driver?
Apart from excellent driving skills beyond an everyday driver, a significant skill is the knowledge of maps, navigation and traffic laws. These abilities ensure you can course-correct the bus in case of any road obstructions and drop off passengers safely. Analytical skills are essential to prepare for any adverse situation and customer service skills are crucial for a bus driver, c with passengers, fellow drivers and authorities requires the bus driver to possess practical verbal and written communication skills.
What are the duties of a bus driver?
Bus drivers transport passengers to different places using predefined routes. They also check the vehicle to ensure that it's working perfectly. They adhere to all traffic, state and federal laws and regulations and observe all safety protocols while on the job.