Featured In:
Table of Contents
Here are more resources that can help you
The responsibility of a lifeguard is to ensure the safety of people around bodies of water. The same alertness and safety you use in the fields should also be reflected in your resume. With our guide, you'll get examples and tips to write an impactful resume that can increase your opportunities to bag the position of a lifeguard.
Choose from our array of free templates or dive into job-specific examples designed to write your resume with top-quality professionalism.
Lifeguard Resume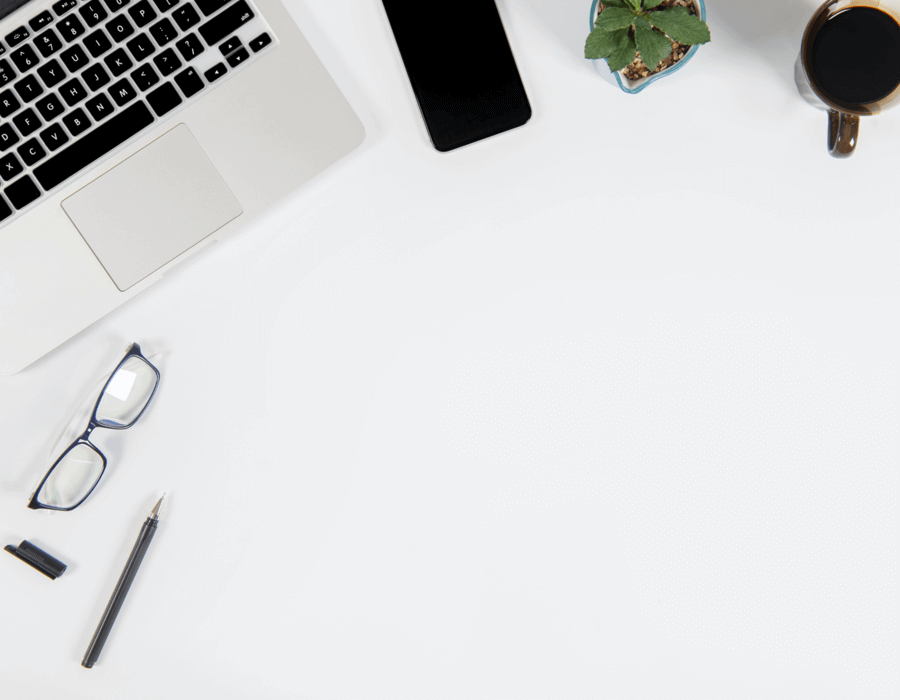 Lifeguard Resume
The content of your resume is important when applying for a position as a lifeguard. Following are some of the most important elements you'll want to include in your resume to ensure it's complete and increase the chance of receiving a callback for the open position:

Contact information: Include your name, address, phone number and email address.
Opening statement: a well-drafted professional summary or career objective.
Work history: Mention your previous work experiences in reverse-chronological order along with any accomplishments and the responsibilities you had.
Skills: Highlight your job-relevant soft, hard and technical skills.
Education: Present your educational background and qualifications to the employers.
Custom: Mention awards or certifications that could increase your chances of getting hired.
Free Downloadable Resume Templates
Airy Traditional

Attention to Detail
Prepare to Write Your Resume
Writing a resume can be effortless if you are well prepared with all the necessary information. Follow these tips when getting ready to write down your resume:
Go through the job description thoroughly to understand the skills that employers are looking for. Ensure you include the one that matches your skill set in your resume to align with the recruiter's requirements and increase your chances of getting hired.
Before you start writing your resume, gather all your documents in one place to not miss out on any key information. Make sure you list your educational degrees, previous jobs, awards, licenses or other relevant certifications and credentials for easy reference when you start writing.
List your past achievements or special recognitions in the field of safety and security. Credible metrics can impress employers and give you an edge over other candidates.
Recruiters often use an applicant tracking systems (ATS) while shortlisting candidates. To avoid getting filtered out, ensure that your resume is correctly formatted. Your resume should be devoid of any grammatical, spelling and punctuational errors. Also try to avoid informal fonts and stick to professionally accepted ones like Times New Roman and Arial.
Keep your resume neat, crisp and simple. Recruiters prefer resumes that are easy to follow and read.
You can look at our resume examples to get a feel for how a candidate's resume should look and what it should include for similar positions.
Choose the Right Resume Format
To catch the recruiter's eye, your resume should be prepared and presented in the correct format, highlighting your strengths and downplaying your shortcomings. Depending on your expertise and skills, you can choose from these three resume formats: chronological, functional and combination.
A chronological resume format is apt for a candidate with a rich work history of 10+ years of experience. This format helps you to highlight your achievements and career advancement.
For candidates without much work experience, a functional resume can be a safe bet. Its main focus is to highlight your skills over your lack of experience. This format is also ideal for freelancers, those with lengthy gaps in employment or career changers.
A combination resume format is ideal for entry-level positions, recent graduates, midlevel professionals seeking a promotion or even career changers. This is because it is a blend of both chronological and functional resume formats. Meaning, it allows you to showcase your experience and skills equally.
You can refer to our resume formats guide to compare and learn more.
Chronological

Functional

Combination
How to Write Your Resume With Examples
With our detailed guide and writing tips and tricks, we can help you impress your potential employer by creating a well-drafted resume. Follow these steps to craft an interview-winning resume:
1. Choose the correct opening statement.
The opening statement is the introduction to your resume. You can either begin with a professional summary or an objective statement. To impress your potential employers, it is essential to include the correct information in your introduction.
A professional summary sums up your work experience as a whole. If you have over two years of experience as a lifeguard, you can begin your resume with a professional summary to mention all your beach experiences or poolside skills. It can also include accomplishments like lifesaving victories or successful prevention tactics to entice recruiters.
An objective statement is beneficial for those new to this field or entry-level lifeguards. By stating a career objective and highlighting your skills, you can keep yourself relevant to the job.
The following good and poor examples can help you understand career objectives better:
Poor example:
"Experienced poolside lifeguard. Excellent swimmers committed to saving lives. Looking forward to joining your team to learn more about being a lifeguard at the beach."
This poor example barely talks about the candidate's skills and the whole objective statement is vaguely described.
Good example:
"Fitness development major, now seeking to contribute my skills and expertise as a strong swimmer by becoming a lifeguard with your team. Dedicated to promoting health and safety awareness, and able to prioritize and strategize effectively to accomplish tasks. Organized, enthusiastic and safety-oriented. Certified in CPR and AED."
This is a better example as it sheds light on the candidate's qualifying traits, like their passion for health and safety. It also highlights:
The candidate's educational background.
The skills that the candidate has acquired.
The various job-relevant certifications that the candidate possesses.
If writing a professional summary statement instead, you can refer to these tips:
Highlight a minimum of two to three job-relevant skills along with your exact number of years of experience.
Mention any certifications or accolades that you possess to demonstrate your suitability for the job.
Add measurable data, for example, the number of people you have saved, how many people you used to supervise in your previous job, or how no incidents occurred under your supervision.
Take a look at this lifeguard's professional summary:
"YMCA-certified lifeguard with three years of experience working poolside. Responsible for ensuring the safety of guests visiting the pool area in the park and cleaning the pool at regular intervals throughout the day. Track record of successfully looking after individuals and acting appropriately and on time when an emergency arises, with 98% of potential accidents being prevented."
2. Showcase your skills.
Highlighting various skills is an essential part of your resume-writing process. These skills help recruiters understand your attitude, expertise and capabilities better. Ensure that you mention enough job-relevant skills under this section.
Your skills can be listed in bullet points in chronological and combination resumes. Meanwhile, in a functional resume, you can describe them further in detail, indicating your expertise with each skill.
Here is an example of a functional resume skills section for you to understand better:
Skills
Observation and Alertness
Able to differentiate between a good and a poor swimmer.
Ability to identify active and passive drowning, as well as normal and distressed swimmers.
Good at risk assessment and weather forecasting.
Under this section, you could diversify your skills into three categories — soft, hard and technical skills. Ensuring you include a good balance of all three skill types throughout your resume is essential to prevent repeating the same skill more than once or neglecting other crucial skills
Soft skills talk a lot about your personality and interactions with those around you. Essential soft skills for a lifeguard are:
Communication skills
Physical fitness
Quick thinking
Decision-making
Relationship building
Alertness
Observation skills
Customer service
Sound judgment
Situational awareness
Hard skills are the skills acquired through former employment, experience or training. Valuable hard skills for a lifeguard are:
Trauma bags and prehospital trauma readiness
Swimmer identification
Rescue buoys & lifebuoys
Supplemental oxygen
Spinal immobilization
Aquatic safety
Risk assessment
Weather forecasting
Swimming and safety instruction
Excellent swimming ability
Technical skills are acquired through the use of technological tools and software implemented in the field. Some valuable technical skills for a lifeguard are:
Beach Patrol (Inland Water and Ocean Beach).
Communication with Whistles, Two-Way Radios, Flares and Megaphones.
CPR and AED Certified.
Expert in Microsoft Office – Word, Excel, PowerPoint.
Refer to our Resume Builder to learn more about lifeguard skills. Create your resume in a snap using our resume-building tool, which enables you to fill your resume content with prewritten text and suggestions for a stellar resume.
3. Highlight your work history.
This is the foundation of your resume. All recruiters or potential employers want to know about your past work experiences and how you could contribute to their organization in the future. Organize your work history in reverse-chronological order, with the most recent experience at the top. Include details like the job title, company name, its location and the duration of employment. You can further mention your job responsibilities and duties in a combination or chronological resume format.
Refer to these good and poor examples to understand how this section works better:
Poor example:
Work History
January 2020 - Current
Lifeguard | Community Pool Service | Santa Barbara, CA
Oversee swimmers
Clean the pool
Conduct regular swimming lessons
This is considered to be a poor example as it is dull, vague and fails to describe the candidate's skills and value.
Good example:
Work History
January 2020 - Current
Lifeguard | Community Pool Service | Santa Barbara, CA
Oversee 80+ swimmers daily, delivering support, identifying emergencies and ensuring compliance with health and safety protocols.
Clean and maintain the quality of the pool by testing chemical levels before opening the pool to the public.
Conduct regular swimming lessons three to four times a week to a class of 15+ young swimmers.
This is considered to be a good example as we get to understand the various job responsibilities and duties that the lifeguard had at their previous position.
Here are some tips to make your work history section more engaging:
Add enough details about your skills, duties, accomplishments and responsibilities from previous work experiences. You could mention three to four bullet points under each job title.
Add percentages and numbers to quantify your achievements, for example, the number of students you coached or the number of daily visitors to the pool.
Study the job advertisement well and customize each job entry with the job position requirements.
4. Conclude your resume with your contact information, education and any custom sections.
Education
This is one of the most straightforward sections to write about for a lifeguard. Besides your skills and work experience, recruiters also want to know your educational background. List your degrees and diplomas, including the degree's title, the name of the institution where you pursued them and your graduation date. Write your academic qualifications in reverse-chronological order, similar to the work history section.
A high school diploma or GED can be sufficient to qualify for a lifeguard position. However, you can omit the graduation date if you have higher qualifications.
In the case of a first-time applicant for a lifeguard, you could also mention any academic achievements, a favorite field of study, relevant coursework or extracurricular activities. To advance in the field of safety and security, you can pursue relevant coursework in fitness, physiology, medicine, communication and sports.
Certifications and custom sections
Adding additional relevant certifications to your resume will only add credibility to your fit for the role. You can create a custom section on your resume to list your licenses or other certifications.
A few certificates that can be beneficial for a lifeguard are:
Lifeguard and Water Safety Training
This certification trains you to help others in times of emergencies.
This training is mandatory for most lifeguards. It is important to learn how to properly administer CPR in case of emergencies.
AED (Automated External Defibrillator) Certification
With this certification, you'll gain knowledge and skills on how to respond to a life-threatening situation involving kids, adults and even animals with confidence and speed.
The United States Lifesaving Association offers this certification to reduce injury and incidences of death in the beach and open water.
Some other certifications that can help as you move ahead in your career are:
Ocean theory course
Lifebuoy training
Swim test
Swimming instructor
Ocean lifeguard training
Pool and beach lifeguard
Contact information
Remember to list your current contact details on your resume, including the following:
Full name
Current residential address
Email address
Phone number
Free Downloadable Resume Templates for Lifeguards
These easy-to-use and free downloadable templates for lifeguards can be customized with any word processor. Simply download and change the preloaded text with relevant information and format the resume accordingly.
FAQ
Updated: September 20, 2022
What are the top three skills of a lifeguard?
The primary responsibility is to look after swimmers and save them from drowning. Other than being a fantastic swimmer, the top three skills of a lifeguard are:
Physical strength: A lifeguard needs to have good physical fitness and stamina to save others in emergencies.
Ability to supervise: It is imperative that a lifeguard remains on alert all the time and can supervise with a sense of responsibility.
Health and safety skills: If someone drowns or needs medical attention, a lifeguard should be able to act as a first responder until further help arrives.
How can a lifeguard stand out?
Drowning is one of the leading causes of accidental deaths. Being an expert swimmer, always staying alert, and the ability to enforce safety rules even if they are unpopular with patrons is the best way to stand out as a successful lifeguard. These traits make you more dependable, increasing confidence in you and enhancing your reputation.
What is a good objective statement for a lifeguard?
A good objective statement for a lifeguard could read: "Experienced lifeguard with excellent interpersonal and communication skills who enjoys building connections with people. Passionate about the health and quality of life of others. Seeking a position that makes use of my communication and management skills as well as my prior swimming experiences."