Featured In:
Table of Contents
Here are more resources that can help you
A fast-food manager faces a unique set of challenges –– overseeing a skilled crew, maintaining food quality and standards and delivering a full meal or order in a short time. The ideal fast-food manager resume covers your ability to meet or exceed national standards and maintain profits. These resume samples and writing tips can help you cook up an impressive resume.
Fast-food Manager Resume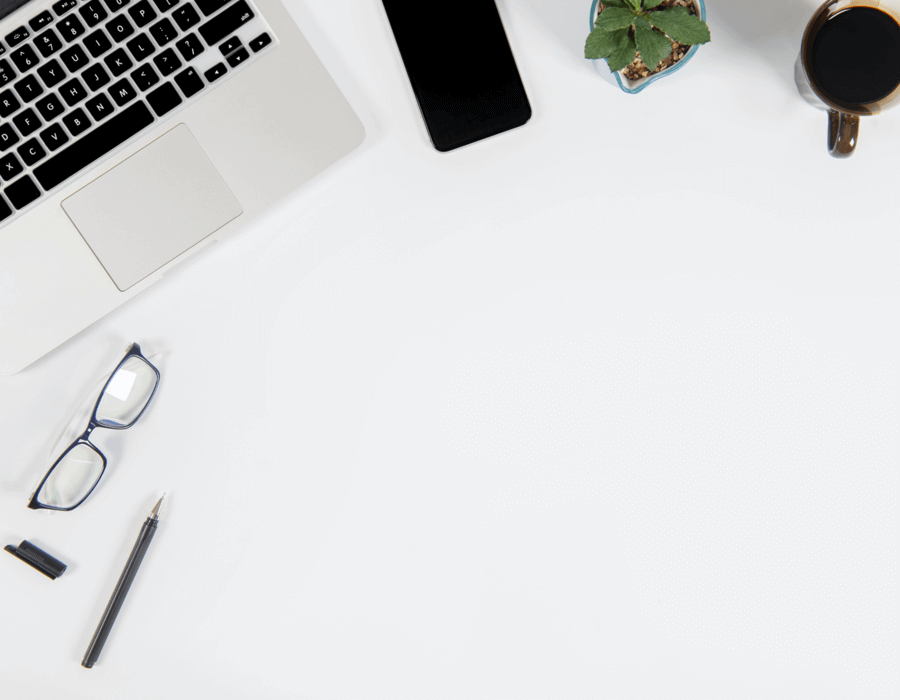 Fast-food Manager Resume
Use this fast-food manager resume example to craft your resume. We'll feature additional samples and hand-picked templates to help guide you through resume sections. We'll also advise you on tailoring your resume to the needs of the position at hand.

Your fast-food manager resume will include some variations of the following sections:

Your contact information, including name, mobile number, professional email and current location.
A professional summary statement or objective highlighting your experience, skills, abilities and qualifications within two to three sentences.
A work experience section to showcase your job tasks and achievements in reverse-chronological order.
Educational qualifications that help recruiters find the skills you have received as part of your diploma or degree.
A custom segment for job-specific certifications and licenses, if any.
Free Downloadable Resume Templates
Prepare to Write Your Resume
One size doesn't fit all. This statement applies to resume writing as well –– not all leadership positions will request the exact requirements, so your fast-food manager resume needs to laser focus on the unique requirements of each job. You should not use the same resume across all job descriptions, but you can prepare a draft that you tailor to each new job application.
Our certified resume writers compiled the following resume-writing tips for you to start crafting this customizable template resume:
Determine what type of fast-food manager your prospective employer wants. Is the position geared towards staff leadership or profit-oriented? The job description on the open posting can help you understand the job better.
If the job advertisement calls for people with operations experience, dig through your professional knowledge and skill set to find circumstances that directly relate to the open job needs. If you oversaw the daily point-of-sale transactions or were responsible for kitchen maintenance, you can use these experiences to show off your operational skills.
Don't just list the general responsibilities or tasks you did while working for the company. Show the rationale behind every activity and how it helped the organization. If you were responsible for marketing and it led to increased sales, state this accomplishment with credible figures.
The way you present your work experience and skills plays a pivotal role in getting shortlisted. Your resume's structure will also help you highlight your strengths well. Choose the right format from these resume examples.
Ensure your application is readable manually as well as via the applicant tracking system (ATS) since most companies use ATS to scan the resumes.
Choose the Right Resume Format
Now that you carefully analyzed the job postings and thought about your accomplishments, you must decide how to present your professional information. You can choose one of three resume formats to outline your managerial strengths while downplaying any potential hiring red flags like work gaps or a recent relocation. You can choose from three resume formats to showcase your skills and strengths: the chronological, combination or functional resume.
You can use the chronological format if your work history speaks volumes about your skills and strengths, you have over ten years of steady experience or you can demonstrate promotions to lead to a manager or assistant manager experience.
Opt for the combination resume if you have relevant work experience and skills but less than ten years of experience in the field. This format moves the skills section to sit over your work history but still dedicates a hefty portion of the document to your work history. This subtle change lends equal importance to your professional experience and learned skills.
We don't recommend using the functional resume unless you are changing careers and have transferable skills that relate to an open position. For example, you could consider using this format if you have retail managerial work and apply to a fast-food position focusing on staff management, schedules and budget over food handling.
You can check out the resume formats guide on our website to understand different layouts and which one works best for you.
Chronological

Functional

Combination
How to Write Your Resume With Examples
The art of crafting an excellent fast-food manager's resume involves proper placement and engaging examples of your professional accomplishments. Here are a few resume writing tips to help you prepare the most important aspects of your resume:
1. Career objective or summary: what will it be?
The resume's opening statement sits right under your contact info and is your make-or-break-it moment to entice a hiring manager to read the rest of your resume. You have to quickly advertise one or two relevant skills or accomplishments and explain how they and the rest of your qualifications neatly fill the requirements of an open fast-food management job.
You can accomplish this in one of two ways: a career objective or summary statement. We strongly recommend a summary statement as you can showcase one or two managerial skills requested explicitly in an open job description and explain how you're qualified to fit the job.
Let's delve into examples of poorly and strongly written objective statements:
Poor example:
"I am a responsible and able fast-food manager. I was handling the kitchen staff at a franchisee food joint. I used to delegate the work every day and handled the inventory. I am well organized too."
Good example:
"A talented kitchen leader with a master's degree in food management. Successful at managing and training the kitchen staff and responsible for generating $1,200 as revenue every day at a franchisee fast-food outlet."
So, what's the difference between these two examples?
The first was a vague summary, while the second was an attention-grabbing, brief pitch that can sway an employer to read further.
Likewise, the first one lightly describes some responsibilities, but it doesn't share specific information. It's difficult for a hiring manager to gauge a person's qualifications when they don't know details such as how large a staff they managed, how many orders they oversaw, or how busy the restaurant was. The second objective statement quickly shares that information, letting the employer know the average daily profit for a franchised restaurant.
How does a powerful objective statement help you attract attention?
It helps you stand out from the clutter of prospects who have applied for the same job.
Offers an overview of your resume.
Uses industry language as a shorthand to connect you with the hiring manager. Some examples of industry language include the terms kitchen leader, food management degree or franchise fast-food outlet.
Some tips on writing the attention-grabbing objective statement for your resume:
Back up your claims with evidence. Use numbers or data to demonstrate your credible accomplishments.
Highlight certifications, educational qualifications or skills that reference the requested requirements of the job advertisement.
If you are moving up the ladder or plan to apply for a senior post, use a summary statement where you depict your skills, accomplishments and career growth.
This professional summary statement will help you create your own.
"Organized fast-food server seeking a manager role in your organization. Possess an exceptional track record of serving 300 customers in a day, preparing food continuously and resolving customer complaints with ease. Excellent time manager looking to expand on my leadership skills."
2. Showcase your skills relevant to the industry.
Hopefully, you already mentioned one or two fast-food-management skills in your opening statement, but we'll teach you how to add unique soft, hard and technical skills throughout the rest of your resume. This will help you hit a hiring sweet spot with recruiters and applicant tracking systems (ATS).
Your foremost opportunity to add skills will be in a dedicated skills section. If you opt for a chronological or combination resume, you'll add your skills in a simplified bullet list of six to eight soft, hard and technical skills. For example:
Skills
Strong customer service skills
Secure cash handling
Strong onboarding, mentorship
Food handling safety knowledge
Good time management
Schedule creation
If you, however, opted for a functional layout, you can talk about the skills you added in a general skills section similar to what we shared above. You'll also have additional sections that break down accomplishments and career advancements by skill, not under former jobs or employers.
Here is an example of the format:
Summary of Qualifications
Customer Service
Dealt with 300 customers daily and was responsible for generating $1,200 revenue per day for the business.
Handled the problems faced by the customers and staff, resolving them with innovative solutions.
Automated the operations and financial aspects, lowered costs by 20% and increased the staff's productivity by 30%.
Added attractive merchandise to the store to increase footfalls by 40%.
This skill section shows how being customer-centric helps the candidate understand customer concerns and solve them with innovative solutions.
Here are some soft, hard and technical skills related to common fast-food manager responsibilities that you can feature on your resume:
Soft skills help the employer know more about your interpersonal abilities and creative traits. Some soft skills a fast-food manager may possess are:
Exceptional customer service skills
An excellent motivator
Results-driven manager
Able to keep the space organized
Multitasking abilities
Leadership qualities
An enthusiast who loves to learn
Decision-maker
Time management
Hard skills display the job-specific abilities and knowledge that the applicant possesses. We have added a few job-specific hard skills that you can include in your resume:
Staff scheduling and managing the shifts
Maintain stocks and inventory; oversee cleanliness and security of the outlet
Hiring and mentoring new staff
Responsible for point-of-sale promotions
Management of branded promotional material that will help boost footfalls
Complete knowledge of how the kitchen works
Operations and supply chain management
Finance and cost management abilities
Food technologies and trends
Basic understanding of marketing and promotions
Technical skills are advanced abilities that can help you perform certain technical tasks. Here are some ways in which you can show your technical proficiency to prospective employers:
Performance analysis
Cost analysis
Inventory management
Incorporation of company policies, guidelines and policies
Food health and safety regulations
Maintenance and timely check of kitchen equipment
Well-versed with payroll software, POS and software solutions
3. Add important details of your past work experience.
Showcasing your work experience helps you enter the prospective employer's shortlist. However, presenting each aspect of your work experience is extremely important. We suggest utilizing the chronological order, starting from the most recent job experience.
When you mention experience, do add the skills you possess that added value to your position in the organization.
We have added some good and poor examples of a resume's work history for your reference:
Poor example:
Work History
March 2020 - Present
Crew Member | Domino's Pizza | Los Angeles
Worked as a cashier.
Was employed in serving dishes to customers.
Ensured the workplace was clean and organized at all times.
Good example:
Work History
March 2020 - Present
Crew Member | Domino's Pizza | Los Angeles
Work as a cashier, handling POS and restaurant invoices.
Influence customers to opt for upgraded meals, resulting in 13% daily profit increase.
Install visual display units at the restaurant, which increased traffic by 30%.
Work with an automation solution for all backend operations that increased the work efficiency and reduced operational costs by 20%.
The use of numbers and fleshed-out details make the second example far superior to the first, which remained vague and unclear.
4. Highlight educational qualifications or certifications.
A high school diploma is the only required educational preparation for any fast-food worker. However, you are welcome to add any relevant bachelor's or master's degree in hospitality management, culinary arts or business management to demonstrate your leadership studies.
Here's how you can present your educational background to prospective employers:
Bachelor's Degree in Hotel Administration
Cornell Peter and Stephanie Nolan School of Hotel Administration, Ithaca, New York
This food manager resume sample shows that your education section should contain the degree/diploma you hold along with the university's name. You can add the graduation year if you want, though it is not mandatory.
It also helps if you have done a certification course in supply chain management or food safety.
Additional certifications or training.
You can create an additional resume section to outline any industry-specific certificates or licenses.
Some certifications a fast-food manager may possess are:
Food Safety Manager Certification
Gain food safety-related knowledge and be a certified food safety manager to increase job opportunities in the fast-food and quick-serve niche.
This certification helps you hold a management or executive position in the fast-food industry by strengthening the essential skills needed in those fields.
Learn how to enrich customer experiences and add more revenue with data models, automation tools and techniques.
Quick Service Restaurant Management
Strengthen the skills needed to be a fast-food manager at a quick-service restaurant. Learn all the core competencies, business models and financial aspects that will help you grow in the industry.
Free Downloadable Resume Templates for Fast-Food Manager
Use these free downloadable fast-food manager resume templates to start building your resume with ease. You can replace the filler text with your content and customize the format to suit your requirements.
FAQ
Updated: July 05, 2022
What are the duties of a fast-food manager?
Your fast-food manager resume needs to overlook all aspects of the fast-food restaurant industry, including inventory, finances, operations and supply chain. In addition, they are responsible for budgeting, performance analysis and admin-related tasks. In some cases, the manager is also accountable for marketing-related tasks.
What should a fast-food manager put on their resume?
The fast-food manager's resume should highlight work experience, qualifications and skills. It should reflect how they managed and excelled in all the activities they handled in their past jobs and how these experiences helped their employees achieve the organization's goals.
What are the skills that a fast-food manager should have?
Fast-food managers should be people-centric. They have to handle customer-focused activities and constantly interact with the customers to resolve their problems. They are also in a leadership role that requires you to hire, mentor and train new employees. Apart from this, they should have organizational and time management skills that enhance operational efficiency and help achieve the company goals.