Featured In:
Table of Contents
Here are more resources that can help you
Treasurers are a crucial part of any organization as they manage its finances. Getting a job in this role requires demonstrating your ability to manage finances efficiently. To guide you in achieving your objectives, we have put together a list of concrete guidelines, suggestions, and examples.
Save yourself valuable time and use one of our free resume examples or high-quality resume templates to write your resume faster than ever.
Treasurer Resume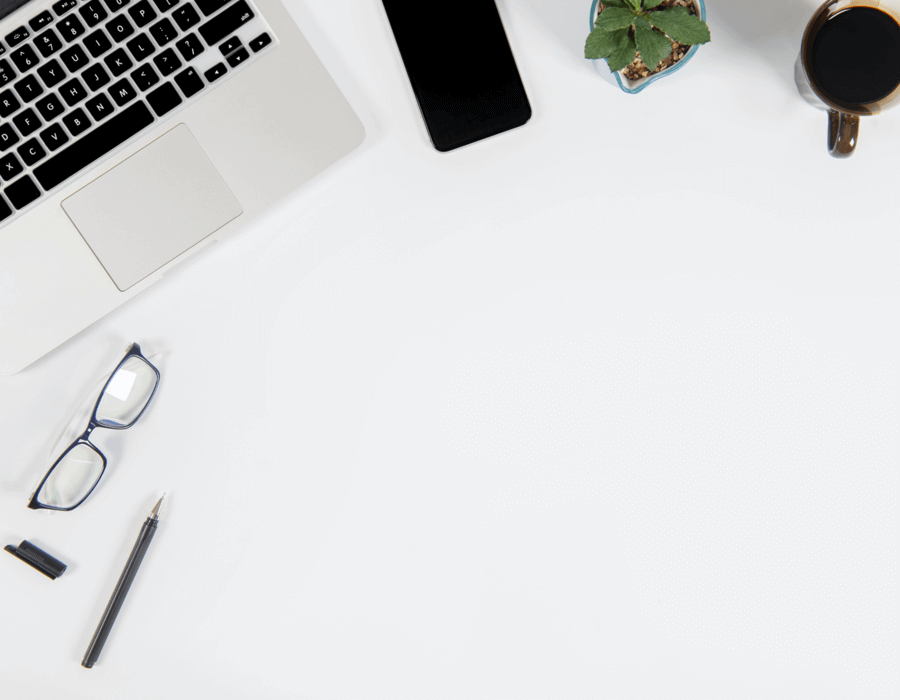 Treasurer Resume
A well-written resume uses strategic sections that make it easy to follow. Here are the sections of a well-written, professional resume:

Contact information: place your full professional name, e-mail, phone number, and general location at the start of your document.
Summary statement or career objective: A well-written opening statement that demonstrates one or two skills or accomplishments related to the open job's requirements.
Work history: A detailed timeline that outlines your work experience in reverse chronological order.
Skill section: An informative list that showcases up to eight job-specific hard, soft and technical skills.
Education section: Summary of your academic and certified training.
Optional custom sections: If you hold two or more financial certifications, licenses, or extracurricular treasury activities, consider separating them from your other resume sections and creating their section to help employers quickly spot this information.
Free Downloadable Resume Templates
Prepare to Write Your Resume
Prepare an impeccable resume to outshine your competitors. We can support you with tips and tricks to create a flawless resume that highlights your abilities and depicts your worth.
Understanding the needs of recruiters will be easier if you compare your skills and qualifications with their requirements. It is essential to read the job description attentively and jot down any keywords, skills or qualifications relevant to the position. While recruiting a treasurer, recruiters often look for skills such as "financial reporting," "financial planning," or "bookkeeping." Possessing and showcasing these skills help boost your resume.
Include a list of your top skills but do not go overboard. Mention eight skills in the dedicated skill section, up to four skills per job descriptions, and up to two skills in your introduction.
Include any achievements, certifications or licenses that you've received relevant to the role.
Carefully spellcheck your resume for grammar, punctuation, spelling and syntax errors. Submitting a resume with common mistakes indicates a lack of attention to detail –– an employment death blow for treasures which need to manage finances carefully.
Applicant tracking systems (ATS) are commonly used by hiring managers because they automatically filter applicants based on keywords, skills, previous work experience, years of experience and schools attended. Ensure that your resume contains these details and is formatted to rank well on an ATS. Choose an AI-friendly font, such as Calibri, Arial, Times New Roman, in 11-point size.
When using an acronym, include both the word and the acronym — for example, Electronic Funds Transfer (EFT).
Avoid the first-person pronouns when writing the descriptions of your former roles. For example, instead of saying "I planned finances for upcoming projects," say "planned finances." This is the only time when proper grammar rules are overruled.
Opt for a suitable resume format based on your experience.
Keep it concise and proofread the resume thoroughly before forwarding it.
See our resume examples for tips on how to create a winning resume.
Choose the Right Resume Format
Once you study the open treasure position, you must decide which resume format will play up your financial skills. Your format will fall under three types: chronological, functional and combination. Each format presents a key section of your resume and adds structure and professional appeal to the whole document. In addition, it could highlight your skills, experience and accomplishments while hiding any shortcomings you might have.
Pick a format based on your experience level and skills.
The chronological format is the most appropriate for candidates with over ten years of experience seeking senior positions.
Skills are the focus of a functional format. Through this format, candidates with little or no work experience can showcase their skills without formal work experience.
Job changers, freelancers and candidates with little or no work experience, and those with career gaps, can take advantage of a combination format that emphasizes both skills and experience.
Explore our resume formats guide to learn more.
Chronological

Functional

Combination
How to Write Your Resume With Examples
If you're ready to write your treasure resume, use this step-by-step guide and the examples below to learn how to market your skills to their highest degree.
1. Identify your opening strategy.
The opening paragraph of your resume should give the potential employer a glimpse of your professional accomplishments and your skills and abilities for that particular role. You can write a summary statement or a career objective, depending on your experience.
Write a career objective if you are a recent graduate, a freelancer, or considering a career change. This introductory strategy showcases one or two related skills and explains how you plan to perfect your knowledge through real-world experience that benefits your employer.
However, write a summary statement if you have some years of experience and have accomplishments related to the open job. This introduction explains how you aim to replicate your treasure successes in the new role.
Here's how you can open an entry-level treasurer resume.
Poor example:
"Aspiring treasurer with a Bachelor's seeking a position with a reputable company. I would like to join your firm to enhance my skills and excel in the field of the treasury."
This career objective fails to identify a candidate's skills and what they can contribute. It focuses only on the candidate's professional development and ambition.
Good example:
"Meticulous treasurer with a Bachelor of Science degree in Accounting. A six-month internship program allowed me to prepare financial reports and partake in financial decisions and cash management. Detail-oriented and analytical thinker with a flair for financial analysis."
This career objective is a better example. We can infer that this job seeker is an entry-level applicant because they only mention a six-month internship. Still, they wisely focus on employable skills and experience related to an open role:
Internship experience.
Job-relevant skills.
Academic qualifications.
If you have more than three years of experience and decide to write a summary statement instead, consider these tips:
Use numbers. Instead of stating "increased revenue and reduced expenses significantly," you could say "successfully increased revenue by 30% while reducing expenses by 8% during the past year."
List some job-relevant skills.
Share any certifications, licenses or awards that demonstrate your abilities as a treasurer.
Take a look at this example to craft a compelling summary statement.
"Experienced treasurer with seven years of experience in cash management and financial decision making in corporate settings. Adept at financial analysis, corporate filings, bookkeeping and audit coordination. Demonstrated skill in reducing month-end expenses by 9%."
2. Utilize your skills to your advantage.
Your skills can determine if you are an appropriate candidate for the position. You have multiple opportunities to showcase treasury-related skills: a dedicated skills section and throughout your introduction and work history sections.
Add up to eight different skills in the dedicated skills section. Remember to use this section strategically –– you don't want to repeat the same skills under your work history or resume statement. You want to showcase unique skills that demonstrate your wide range of abilities.
The rare exception to the simplified skill section is the functional resume. A functional treasurer resume features multiple skill sections, some of which follow simplified list formats and a few that list your core competencies and accomplishments under core skills groups. Please refer to our treasurer example below:
Summary of Qualifications
Management skills
Supervise the daily operations of administrative offices and manage a team of seven.
Managed and led a team of 12 for a cash management system, which increased the organization's profitability by 10%.
Achieve long-term stability and security by managing corporate capital and financial schemes.
Here are some soft, hard and technical skills you might want to include in your resume.
A treasurer's soft skills make interacting with others at work constructively and harmoniously effortless. Some examples are:
Communication skills (verbal and written)
Time management
Leadership skills
Multitasking skills
Decision-making
Work under deadlines
Problem-solving
Planning and prioritizing
Presence of mind
Detail-oriented
Hard skills are acquired through practice, training, education and practical experience to execute the job-specific responsibilities. Some examples are:
Liquidity and cash flow management
Financial management procedures
Audit coordination
Customer service
Data trending
Financial analysis
Knowledge of mergers and acquisitions
Bookkeeping
Corporate filings
Ability to develop financial strategies
Using digital tools, procedures and software to accomplish job-related objectives are considered technical skills. Some examples are:
Stay up-to-date on accounting rules, taxes and regulations.
Expertise in treasury management software, including ATOM Treasury & Risk Management, Calypso Treasury & Liquidity, Kyriba and more.
Proficiency in excel software such as MS Excel and Google spreadsheets.
Knowledge of cloud computing.
Stay abreast of external market conditions, foreign exchange rates and more.
Find more treasurer-related skills on our Resume Builder. With our resume-builder tool, you can build your resume rapidly by choosing skills and using prewritten content.
3. Summarize your previous work experience.
Experienced candidates can demonstrate their expertise to recruiters by describing their past roles within the same industry. Sort your work experiences in reverse chronological order, beginning with the most recent. Each job entry must include the following information:
Job title(s)
Company name(s)
Company location(s)
Dates of employment
Describe your accomplishments and tasks in three or four bullet points below each entry.
Check the example below to learn how to frame your work history.
Poor example:
Work History
April 2020 - Current
Treasurer | ABBC Synergy| Jersey City, NJ
Made financial decisions
Increased company revenue
Assisted with bookkeeping
This example makes it difficult to assess the candidate's abilities due to vague descriptions of duties and skills.
Good example:
Work History
April 2020 - Current
Treasurer | ABBC Synergy| Jersey City, NJ
Made 10+ efficient and profitable financial decisions for the organization.
Introduced a cash management system that increased company revenue by 25%.
Maintained explicit and transparent records of all dealings in Excel files
This treasurer resume example illustrates and explains the candidate's accomplishments with numbers and percentages.
Make your work history section stronger by following these tips:
Describe your skills, past tasks, accomplishments and responsibilities.
You can quantify your accomplishments. Consider adding numbers, like the number of team members you led or the percentage increase in revenue.
Describe how your skills help you to accomplish your tasks and duties.
Add action verbs such as "maintained," "communicated" and "identified" to your resume.
By matching the keywords in the job advertisement with your skills, you can improve your resume.
4. Divide the remaining information into separate sections.
Education
Highlight your educational qualifications by dedicating a section to your academics. Employers can use this information to determine whether you possess the required qualifications.
Start with your most recent or relevant degree in this section. Each entry must entail the following information:
Your degree
School/college name and location
Graduation date
A bachelor's degree in finance or accountancy is often enough to qualify as a treasurer. However, you can advance your career by obtaining a master's degree in the same field. Additionally, you can incorporate details of other relevant degrees in this section.
Custom Sections: Licenses, Training and Certifications
Organize all the additional certifications relevant to your role as a treasurer into a custom section.
A treasurer's resume could include the following certificates:
Certified Management Accountant (CMA) Certification
This certification is known as the global benchmark for management accountants and financial professionals, and it will undoubtedly enhance your career.
Association of Chartered Certified Accountants (ACCA)
Join ACCA and become one of the most in-demand finance professionals in this cut-throat market.
Chartered Financial Analyst® (CFA®)
Become a CFA-certified professional and gain the skills you need to succeed in the competitive investing industry.
The knowledge of Microsoft Office Suite products, particularly Excel, is crucial for a treasurer. Take this certification to demonstrate your prowess in Excel and other Microsoft applications.
Some more certification options that you can consider are:
Certified Treasury Professional (CTP)
Financial Planning & Association (FPAC)
Certificate in Investment Performance Measurement (CIPM®) Program
Corporate Treasury Management Program (CTM)
Certified Public Accountant (CPA)
Contact Information
Your contact details like your name, city, state of residence, telephone number, professional email address, Twitter and LinkedIn IDs should appear at the top of your resume.
Free Downloadable Resume Templates for Treasurer
These free treasurer resume templates can be customized with your information and formatted on your favorite word processor by replacing the sample content.
FAQ
Updated: September 30, 2022
What are the top three skills of a treasurer?
The job of a treasurer is not an easy one. A treasurer needs to possess many skills to fare well in this field. However, the top three skills that every treasure must have are:
Ability to handle figures and cash
An enquiring eye for details
An excellent memory
How can a treasurer stand out?
To thrive as a treasurer in this competitive market, you need strong skills in making efficient and cost-effective financial decisions, handling large sums of money, financial control and providing feasible financial advice. Get as much knowledge about the field and continue to pursue certifications in the area.
What are some daily duties of a treasurer?
Some daily duties of a treasurer include:
Utilizing resources efficiently and effectively.
Financial risk identification and mitigation.
Ensuring adequate cash flow and funding.
Fostering a culture of sound financial practices.
Management of the budget obtained.
Organizing the movement of physical cash.