Featured In:
Table of Contents
Here are more resources that can help you
Growth in business value and revenue depends on how well a company's IT teams are equipped to deal with crisis management, data security and network systems. At the top of these teams is the IT manager, which oversees the safe execution of technological strategies and tools in a company. If you believe you are ideal for the role, you'll need to craft a compelling resume that impresses recruiters. Our step-by-step guide includes examples and professional tips to keep in mind when writing a resume to help you succeed.
IT Manager Resume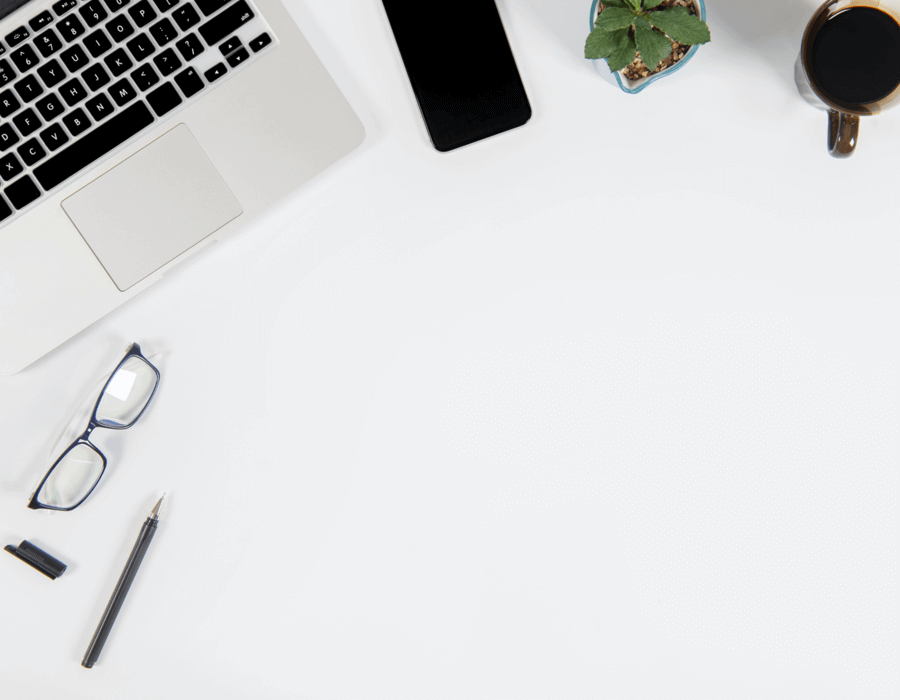 IT Manager Resume
These are some of the essential sections you'll want to include in your resume:

Your name, location, contact number and email address as a header for your resume.
A powerful opening statement that hooks recruiters.
A work history section which summarizes your previous roles in reverse-chronological order.
A skills section with a balance of soft, hard and technical skills relevant to the role.
An education section which presents degrees, diplomas, academic achievements and any relevant courses.
A custom section where you add your certifications, awards and licenses.
Free Downloadable Resume Templates
Prepare to Write Your Resume
Writing a resume takes time, however, our tips will help you streamline the process so you can focus on presenting an impressive document to hiring recruiters. Before you start writing, take a look at these suggestions on what you need to ensure your resume includes:
Take the time to recall and search for the data you will need, including your past job titles and employment dates, degree credentials, job tasks and achievements, and all the skills you have. This will help you write your resume faster by having all your information at the ready and simply needing to organize it and phrase it appropriately as you write.
Constantly refer to the job description when writing your resume. Take some time to read it thoroughly and understand the specific requirements. Align your experience, skills, accomplishments and academic qualifications with the ones mentioned in it to improve your chances of being considered for an interview.
One of the main hurdles for job-seekers is getting their resume past the applicant tracking systems (ATS). This can be achieved simply by including keywords from the job advertisement in your resume, such as "running regular security checks," "system audits" or "managing IT budget." Also, certain fonts can make your resume illegible to ATS systems. This could lead to it being disqualified for the role. Make sure to pick formal fonts such as Times New Roman and Arial. After you are done, look for grammatical or syntax errors and edit any formatting mistakes before submitting your document.
Make your resume concise and comprehensive by implementing bullet points and short phrases. Recruiters don't spend much time on a resume before making a decision, and a lengthy and cluttered document may dissuade them from reading through your entire document.
Look through resume examples for the IT manager position so you can clearly see what it needs to include and what a competitive document looks like.
Choose the Right Resume Format
A correct resume format can improve how recruiters perceive you by accentuating your strengths and minimizing lack of work experiences or gaps in the resume. The three kinds of resume formats are: chronological, functional and combination.
The chronological format is preferred by most hiring managers as it provides a clear overview of a candidate's work history and achievements. This format emphasizes the work history, so it's recommended for professionals with an extensive career history, ideally spanning at least 10 years.
The functional format, or the skills-based resume, highlights skills over experience. This format is ideal for entry-level candidates and freelancers who want to shine a light on their skills rather than a lack of work experience or inconsistent employment history.
The combination format mixes both the chronological and functional format to equally focus on skills and work experience. It is ideal for midlevel professionals with an expansive skill set and relevant work experience.
To learn more about each resume format and the pros and cons of each, make sure to visit our resume formats guide.
Chronological

Functional

Combination
How to Write Your Resume With Examples
Follow this step-by-step guide which includes tips and examples per section to write an impressive resume that will garner hiring recruiters' attention.
1. Include an opening statement for your resume.
The opening statement should communicate your skills, experience and accomplishments in a confident and compelling manner. There are two elements you can employ — either the summary statement or the career objective.
The summary statement provides a summarized view of your IT skills, experience and significant achievements in the field. This is the recommended strategy if you have been in the industry for a considerable number of years. The career objective lets you focus on knowledge, skills and career goals. It is a good strategy for entry-level professionals and freelancers.
Here is a comparison of a poor and good career objective:
Poor example:
"Hardworking candidate eager to work as the IT project manager for Asia Tech and use my skills and knowledge. Looking for the opportunity to hone my expertise."
In this example, the skills you will be employing in the position are missing. The recruiters want to know the skills you can implement in the role and the significant difference you can make if hired.
Good example:
"A recent Information technology graduate, experienced in database administration after a seven-month internship. Proficient in C++ and JavaScript. Worked on 85+ system audits and assisted in developing risk mitigation policies for two technical projects. Eager to hone and implement my skills as an IT manager at Asia Tech."
The details that make this career objective effective are:
The mentioned educational qualifications are crucial to the IT management role.
The two highlighted, significant programming languages.
The detailed description of their tasks and responsibilities supported by quantifiable metrics.
Here are a few other tips to keep in mind if you have significant experience in the position and will opt for a professional summary:
Add the years of experience and the specific areas of your expertise. This provides the range of your experience and prowess.
Mention two to three skills that you later expand upon in the description of the work history section.
Include significant achievements, such as the number of team members supervised or technical projects worked on. You can also mention any important certifications earned.
Consider the summary statement given below:
"Hardworking and competent IT manager with over six years experience supervising IT analyst teams and forecasting budgets for 12 technical projects with a 98% efficiency. Experienced in SaaS applications and detail-oriented with great analytical skills. Eager to work for Asia Tech as an IT manager and collaborate closely with executives and developers."
2. Keep an impressive skills section.
Your skills section mentions all the abilities you have perfected throughout your professional life which help you undertake certain responsibilities and tasks. A resume should list six to eight relevant skills for the IT manager position in this section.
If you opted for a functional format, you can add a small explanation of three to four of your skills in this section, supported with tasks, duties and achievements.
Here is an example of a skills section entry in a functional resume:
Skills
Cybersecurity
Monitored application and network performance to identify irregular activity.
Designed and implemented advanced security controls and measures.
Coordinated with IT operations to create risk mitigation plans for the company.
This expanded skills section has the essential details of tasks and duties that communicate the candidate's expertise in cybersecurity.
In your skills section, you should include a balanced list of soft, hard and technical skills relevant for the IT manager role to give a comprehensive look into your wide range of abilities.
Soft skills, also called personal attributes, are essential to effectively perform work in general and communicate with people. A few essential soft skills for IT managers are:
Attention to detail
Mentorship
Good organization
Great time management
Excellent communication
Problem-solving
Decision-making
Teamwork and collaboration
Adaptability
Stress management
Hard skills are job-specific skills required to perform the duties of the role. A few hard skills for the IT manager position are:
Cybersecurity
Network administration
Cloud computing
Business analytics
Web development
IT strategic planning
Developing applications
Research and analysis
Software development
Data center management
Technical skills refer to the software and digital tools required for the IT manager role. A few recommended technical skills for the IT manager position are:
Proficiency in programming languages such as Java, C++, Python.
Efficiency in cloud computing such as Azure, AWS, Google Cloud Platform.
Excellent knowledge of operating systems such as Linux, macOS, Windows.
Database management systems such as SQL, Oracle, Microsoft Access, FoxPro.
Proficiency in project management software such as Jira, Asana, Monday, Trello.
Find more job-specific skills for the IT manager role in our Resume Builder. Our resume-building tool can help you speed up your resume-writing process by offering premium templates and prewritten content suggestion tailored for specific roles.
3. Showcase your IT management work experience.
The work history section is crucial to your resume as it highlights your experience and capabilities. When adding your work history, make sure to list your current role and previous job titles in reverse-chronological order, followed by the position, name of the company, its location and employment dates. You should also add three to four bullet points describing tasks and significant achievements in each of your entries.
Here are a few examples of what a poor and good work history entry entails:
Poor example:
Work History
February 2018 - Current
IT Manager | Asia Tech | Miami, FL
Develop and implement policies and methodologies.
Collaborate with IT operations and company executives.
Forecast budgets effectively and on time.
Mentor a team of IT analysts.
This work history entry is vague and does not communicate any information about the specifics of how the candidate performed the tasks. As such, hiring managers will find it hard to gauge your competency for the position and might forgo calling you back.
Good example:
Work History
February 2018 - Current
IT Manager | Asia Tech | Miami, FL
Develop and implement IT policies and methodologies to reduce security threats by 91%.
Collaborate with the IT operations team and company executives to work on company investment goals.
Forecast budgets effectively to deliver technical projects on time and within budget.
Continually mentor a team of three IT analysts for over two years.
This work history entry is concise but also gives the necessary information by showcasing specific duties and accomplishments supported by measurable values that can communicate the candidate's capabilities.
Consider the following tips to achieve a compelling work history section for the IT manager resume:
Focus on quantifiable achievements along with tasks and duties. For example, mention the percentage by which security threats were decreased in a year.
Add powerful action words to sound confident and eligible for the role. For example, use words like "supervised," "mentored" or "collaborated" for your IT management tasks.
Keep your work history section informative and focus on the relevant job titles. Your resume should be crisp and ATS-friendly.
4. Add your contact information, education and any custom sections.
Education
The education section includes your academic information in this format: degree, name of the institution, its location and your graduation dates. If you are an experienced candidate, you can omit your high school diploma and focus only on your college degree(s). If you are an entry-level candidate without relevant experience, put the education section above the work history section.
If you pursue a career in IT management, you need a bachelor's degree in information technology, computer science or business. We recommend earning a master's degree if you wish to go for a higher salary range.
You can also take online courses on Udemy, EDX and Coursera in areas such as information technology, customer service and technical procedures.
Certifications and licenses
If you want to facilitate growth and expand your skill set as an IT manager, we recommend you acquire the relevant certifications and enhance your capabilities.
Here are a few valuable certifications for IT managers:
Certified Information Technology Professional (CITP)
This certification is for professionals with expertise and experience in roles that blend finances with IT.
Certified Information Systems Auditor (CISA)
You can validate your expertise in auditing, controlling and monitoring a company's business and technology systems.
Certified Information Security Manager (CISM)
This certification is designed for IT managers experienced in managing, designing and governing information systems.
Certified Information Systems Security Professional (CISSP)
Earn this certification to validate your expertise as a cybersecurity leader and your skills in designing and implementing information security programs.
Contact information
Make sure you add your contact information, including your name, city and state of residence, contact number and email address at the header of your resume for easy access by hiring managers.
Free Downloadable Resume Templates for IT Managers
Download any of these resume templates into your word processor if you want a persuasive resume for the IT manager role. Customize the sections, replace the preloaded content and format your document to have a competitive resume in no time.
FAQ
Updated: August 31, 2022
What are the top three skills of an IT manager?
An IT manager should have the capability to manage the technical aspects of a company and manage a team. The top three essential IT management skills you should acquire and include in your resume are: strategic thinking, strong research and analysis skills and the ability to lead team members.
How can an IT manager stand out?
While normally the focus is more on hard skills rather than on soft skills in IT, a capable IT manager needs to effectively lead their team members, communicate well and plan strategies that can benefit the team's productivity and add to the company's value. Thus, you may stand out by showing that you're an effective leader on top of a proficient IT specialist.
What is a good professional summary statement for an IT manager?
Focus on what you can offer to the position and why you should be hired. Highlight your experience, skills and achievements to grab the attention of the recruiters and compel them to read further. Consider the following statement: "CITP-certified IT manager with over seven years experience planning and implementing the best IT policies and practices for Ranger Tech. Regarded for highly effective IT training programs and leadership skills."