Featured In:
Table of Contents
Here are more resources that can help you
An IT project manager plays a crucial role in management, task delegation and delivering projects on time. Our tips, tools, suggestions and practical examples will help you draft an excellent resume to demonstrate you have what it takes for this role.
Discover the best downloadable resume examples and resume templates that will help you write the perfect resume and land your next job.
IT Project Manager Resume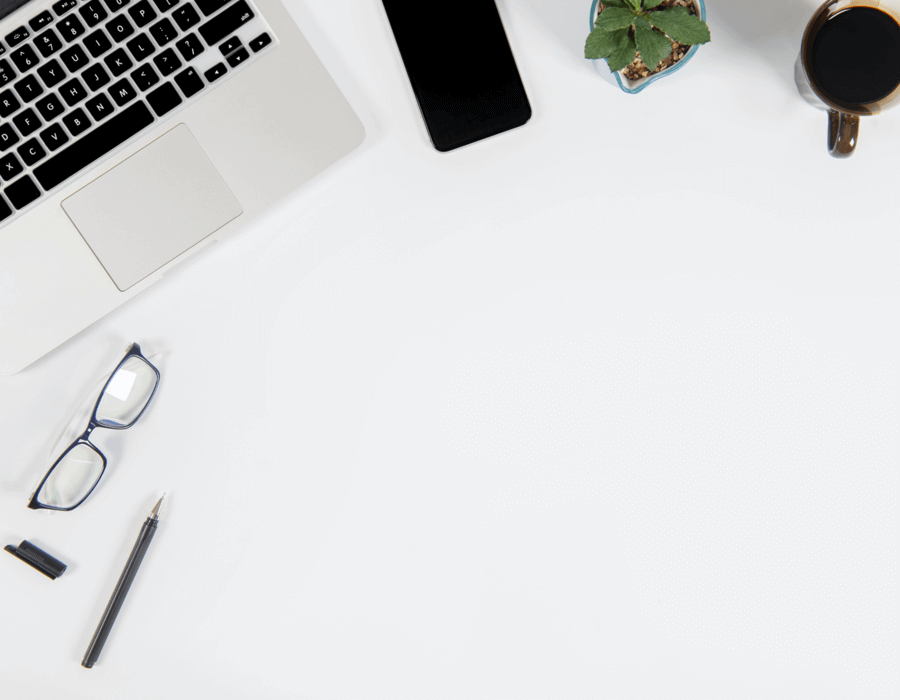 IT Project Manager Resume
Take a look at the IT project manager resume example to understand the resume sections and content you'll want to include in your document:

Add your name, city and state of residence, contact number and email address in the topmost section of your resume.
Include a powerful opening statement in the professional summary section.
Include previous positions in reverse-chronological order in the work history section.
Add relevant and impressive soft, hard and technical skills in the skills section.
Mention your academic details and achievements in the education section.
Highlight important certifications and licenses in additional custom sections.
Free Downloadable Resume Templates
Prepare to Write Your Resume
If you find resume-writing a challenging process, we can guide you through it and make it a learning experience. Read the following tips to achieve a great resume that can help you compete against other applicants.
A concise resume is necessary for any job application. Employers read hundreds of applications and only spend a few seconds on each resume. So, create a resume that catches their eye and goes straight to the point.
It is crucial to read the job description of the role you are looking for. Tailor your resume according to the requirements they mentioned by including skills, experience, academic qualifications and accomplishments that match your profile. This will improve your potential and eligibility for the role.
Read the job description thoroughly and write down frequently used keywords. If you include them in your resume, it will gain you a positive ranking in the applicant tracking systems (ATS). For example, include keywords such as "strategic planning," "service desk administration" or "excellent verbal communication skills" for an IT project manager resume.
Your resume should look orderly and uncluttered. Use separate headings and subheads, professional fonts like Arial or Times New Roman, consistent font size and spacings. You can also use resume templates to save some time!
Check out our resume examples for an IT project manager position to understand the skills, qualifications and accomplishments you need to display you're the ideal candidate.
Choose the Right Resume Format
Choosing an appropriate resume format provides a proper structure to your resume. Resume formats can help accentuate your strengths while minimizing weaknesses, such as employment gaps or a job-hopping history.
There are three kinds of formats — chronological, functional and combination.
The chronological format is most commonly used and preferred among candidates and hiring managers. It helps you focus on your work experience and is ideal for professionals with extensive work history.
The functional format, also called a skills-based resume, focuses on skills over experience. This format works well for entry-level applicants and is ideal to showcase their skills without formal work experience.
The mix of chronological and functional formats is called the combination format and it focuses on skills and work experience equally. It is the ideal format for midlevel professionals.
Visit our resume formats guide to learn more about each type of resume.
Chronological

Functional

Combination
How to Write Your Resume With Examples
You know you have the right qualifications, skills and experience to take up the IT project manager role, but how would you communicate that to prospective employers? All you need is a compelling IT project manager resume. We have curated the perfect comprehensive guide to resume writing for your assistance.
1. Write an impactful opening statement.
The opening statement on your resume introduces your professional qualifications, skills, experience and accomplishments. This will be the first step in showcasing you as the best candidate for the IT project manager role.
You can use two strategies — the summary statement and the career objective.
The summary statement is a common strategy for candidates with significant experience in this field. Mention your skills, knowledge and accomplishments to strengthen your employability. We recommend the career objective strategy to highlight your skills acquired from similar roles or training if you are an entry-level professional.
Take a look at the comparison below to understand the career objective strategy better.
Poor example:
"Enthusiastic candidate eager to fulfill the IT project manager role at Zen Tech and implement my skills and knowledge. Looking for the opportunity to make a difference."
This poor example lacks crucial details and fails to leave an impression. The hiring managers want to see what skills you can apply to the role.
Good example:
"A computer science graduate looking for the IT project manager position at Zen Tech. Significant experience in building website applications for customers as a software engineer intern. Experienced in working with Agile methodologies, prioritizing and meeting customer requirements as a project manager intern. Excellent communication and leadership skills. Eager to hone my skills and contribute to business growth."
This career objective is impressive because:
The candidate shifts the focus away from the lack of experience as an IT project manager and highlights experiences gained as a software engineer intern.
The candidate also showcases two critical soft skills and communicates their experience in project management.
Lastly, the candidate briefly mentions their goal.
If you have an extensive career history in the IT project manager position, consider these tips:
Mention the years of experience and the critical areas of your expertise. This allows employers to understand the range of your capabilities.
Include two to three skills you can support with descriptions of tasks and projects you add in the work history section.
Mention at least one crucial achievement and add numbers to it, such as the percentage of cost reduction or the average time taken to deliver a project. You can also mention any essential credentials.
You can use this professional summary statement example as reference:
"Qualified, PMP certified IT project manager with over five years of experience in ideating, planning and delivering projects while meeting 100% of the project goals and deadlines. Skilled in implementing methodologies to increase team productivity by 65%. Excellent mentorship and problem-solving skills. Looking for the IT project manager position at Zen Tech to work on client-facing projects and expand my expertise."
2. Showcase your skills well.
Highlight six to eight of your skills for the IT project manager position in the skills section. Do not add irrelevant skills, instead ensure you list the skills you have that are also mentioned in the job ad.
If you opt for a functional format, you can delve deeper into the implementation of your skills with tasks, responsibilities and accomplishments added under the entry. This will help employers understand the extent of your expertise and your impact on the role.
Here is an example of a skills section entry in a functional resume:
Skills
Project Management
Assisted in visualizing, planning, managing and delivering seven projects and meeting 100% of the project goals and customer requirements.
Worked closely with the IT and sales team to prioritize customer needs and develop road maps for projects.
Developed tools to streamline the onboarding process and achieved a 40% reduction in costs in a year.
You'll want to keep a balanced list of soft, hard and technical skills relevant to the IT project manager role throughout your resume.
Soft skills or personal attributes gauge your ability to perform your work and communicate effectively with people. A few essential soft skills for IT project managers are:
Mentorship skills
Organization skills
Excellent time management skills
Great communication skills
Problem-solving skills
Decision-making skills
Great negotiation skills
Adaptability
Ability to work in a team
Good relationship-building skills
Stress management skills
Hard skills are job-specific skills that are essential to perform the duties of the role. A few hard skills for IT project managers are:
Project management
Risk management
Quality management
Procuring contracts
Managing project performance
Handling project schedules
Budgeting
Strategic planning
Customer service
Meeting facilitation
Forecasting
Technical skills refer to the knowledge of digital tools and software that's essential for the IT project manager role. A few recommended technical skills for this role include:
Excellent understanding of programming languages such as C++, Python and JavaScript.
Proficiency in project management software such as Jira, Asana, Monday and Trello.
Proficiency in Microsoft Office such as Word, Excel and PowerPoint.
Manage web analytic services with Google Analytics.
Proficiency in A/B testing and experimentation.
Database management systems such as SQL, Oracle, Microsoft Access and FoxPro.
Find more job-specific skills for the IT project manager position in our Resume Builder. Use our resume-building tool to speed up your resume writing process by selecting from our job-specific skill and task suggestions and end up with a competitive resume in no time.
3. Demonstrate your work experience.
The work history section is an essential part of your resume that showcases your previous roles and responsibilities.
Your work history section must list your current role and previous job titles in reverse-chronological order. Include your title, the name of the company, its location and your employment dates in each entry. Follow each title with three to four bullet points describing your tasks and most impressive achievements.
If you opted for a functional resume, you do not need to expand upon your responsibilities and tasks in your job history.
Here are a few examples of work history sections:
Poor example:
Work History
February 2018 - Current
IT Project Manager | Zen Tech | Miami, FL
Plan and develop an application to increase company revenue.
Supervise a team to build an effective coding environment.
Implement strategies to deliver projects on time and within budget.
While this work history mentions the candidate's responsibilities, the entry is vague and does not provide enough details regarding tasks and accomplishments.
Good example:
Work History
February 2018 - Current
IT Project Manager | Zen Tech | Miami, FL
Plan and develop a website application to ease payments, which achieved a 60% increase in company revenue in a year.
Supervise a team of five developers to create an effective coding environment.
Implement methodologies to remove impediments, achieving a 100% of project goals and deadlines.
Prioritize project goals and work on budgeting, scheduling and resource management.
This work history entry is comprehensive and explains specific tasks, duties and accomplishments supported by numbers that communicate the candidate's capabilities.
Consider the following tips to achieve a well-curated work history section for the IT project manager resume:
Use powerful action words to highlight the correct details for the recruiters and help you stand out. For example, use words like "delegated," "mentored" or "executed" to highlight your leadership skills.
Focus on your quantifiable achievements instead of listing just the tasks and responsibilities. For example, mention the percentage increase in revenue or number of stakeholders you worked with.
Keep your work history section brief and stick to the relevant job titles. Include keywords from the job description to make your resume ATS-friendly.
4. Add your contact information, education and any custom sections.
Education
The education section will include your academic details in this format: degree, institution's name, location and graduation dates. If you have enough experience, you may omit your high school diploma and only highlight your college degree. If you lack enough experience, put your education section above the work history section.
If you wish to pursue a career in IT project management, you'll need a bachelor's degree in business, electrical engineering or computer science. You may also earn a master's degree to enhance your academic qualifications.
You can also pursue online courses on project management and work on your software skills and gain experience from software engineer or project management internships.
Certifications and licenses
You can earn the right skills and credibility through relevant certifications to work as an IT project manager.
Here are a few IT project management certifications to continue developing your knowledge for your role:
Project Management Professional
Communicate your expertise in project management to potential employers with this essential certification.
This certification is important for experienced project managers to facilitate growth in their careers.
Highlight your ability to assess and mitigate risks and threats with this certification.
Certified Information Technology Professional
The CITP recognizes CPAs who demonstrate expertise and experience in information security and cyber risks, business intelligence, data management and analytics, IT governance, risks and controls — making the holder of this certification qualified for roles in which finance and IT intersect.
Contact information
Complete your resume with your name, location, contact number and email address in the header.
Free Downloadable Resume Templates for IT Project Managers
You can download these diverse and creative resume templates into your word processor if you want an effective resume that will be ready within minutes. All you have to do is customize sections, replace the preloaded content and format for your next job application.
FAQ
Updated: August 30, 2022
What are the top three skills of an IT project manager?
Several skills are required as an IT project manager to ensure maximum growth in business value. The top skills that we recommend you add to your resume are: strategic planning, effective communication skills and negotiation.
How can an IT project manager stand out?
The qualities of a standout IT project manager include delivering projects on time and achieving goals. The most important quality is effectively communicating product benefits to the end-users. An IT project manager can also stand out due to their great motivating and mentoring skills.
What is a good professional summary statement for an IT project manager?
Highlight your skills, qualifications, experience and achievements. You can also include certifications to enhance your employability. Consider the following statement: "PMP-certified IT project manager with over five years experience in managing projects. Achieved a 75% reduction in time spent performing key tasks through excellent strategic planning and implementation."