Security Engineer Resumes | Free Downloadable Templates, Examples and Guide
Use This Template
Featured In:
Table of Contents
Here are more resources that can help you
As we are rapidly approaching a world with abundant data, organizations have an increasing need for cybersecurity. This has led to the proliferation of security engineers in companies worldwide. A security engineer tests and executes cybersecurity softwares to ensure the safety of customer, corporate and personal information alike. If you wish to dedicate yourself to this profession, our guide will offer you all the information your resume will require prior to you applying to the position.
Security Engineer Resume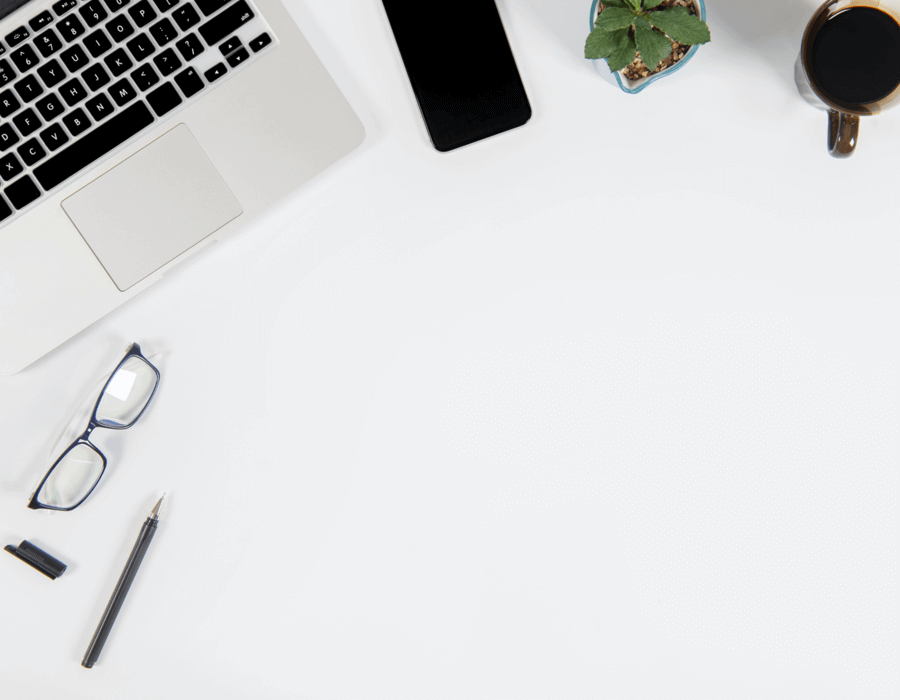 Security Engineer Resume
Attention to detail is a significant quality required for all security engineers, and it is this same quality that you must put to use to create your resume. For starters, these are the essential sections you must include in your resume:

A header with your name, phone number, email address, location and other details like your website, LinkedIn and portfolio.
A strong opening statement — either a professional summary or career objective.
A work history section organizing all your previous roles in reverse-chronological order.
A dedicated skills section listing six to eight of your top abilities.
An education section to list academic degrees or diplomas.
Optional custom sections for your certifications, awards and other relevant information.
Free Downloadable Resume Templates
Prepare to Write Your Resume
Preparation is the key before any task, be it small or big. Prior to beginning to write your resume, here are some things you'll want to remember:
Thoroughly understand the job you are looking for. Before applying for a job, you must know what the position expects from an applicant — years of experience, skills or accomplishments.
Make your resume relevant. Note frequently used keywords from the job description and include them in your resume. This will make it easily scannable by applicant tracking systems (ATS). Ensure that you add related skills, job titles and accomplishments as well. This will help you position yourself as the perfect candidate.
Be straightforward to keep your resume brief. Most hiring managers will spend only a few seconds on each resume, and a long document can make them lose interest even in the most qualified applicants. To ensure a brief and comprehensive resume, remove any irrelevant information and stick to crucial details. For instance, if you have a university degree, you do not need to add your high school diploma.
Check for grammatical errors, irregular fonts and spacing after you have finished the writing process. Give your resume a neat and professional appearance to further impress hiring managers.
Browse through our resume examples to study other security engineer's resumes and better understand what information you should include in yours and how best to format it.
Choose the Right Resume Format
Resume formats help you highlight your strengths by placing your best credentials front and center. The three main resume formats are: chronological, combination and functional.
The chronological format is the classic format most job seekers are familiar with and recruiters prefer. It emphasizes your work history, making it the ideal choice for professionals with extensive and consistent careers.
The skills-based resume, or the functional format, is a great way to focus on the skills you've developed through training or education. This is a great format for entry-level candidates, freelancers or students with little or no work experience.
A hybrid form of the first two, the combination format prioritizes experience and skills equally. Recruiters tend to prefer this one above the functional format, so use this one if you have at least some experience.It can be a good approach for midlevel professionals with diverse skills and relevant experience seeking a new job, role or a promotion.
Check out our resume formats guide to get more information on each format and decide which one would benefit you most.
Chronological

Functional

Combination
How to Write Your Resume With Examples
We have arrived at the most challenging task — writing your resume. To help you along the way, we have created a thorough guide tailored for the security engineer position, with job-specific skills, practical examples, content suggestions and much more.
1. The importance of the opening statement.
The opening paragraph should grab the attention of the hiring managers to motivate them to read through the whole resume.
There are two types of openers in a resume: a summary statement and a career objective. The summary statement is the preferred strategy as it helps you highlight your capabilities for a particular job. On the other hand, the career objective focuses on highlighting your skills and career goals.
Here are some examples of poor and good objective statements for the security engineer career:
Poor example:
"A recent graduate aiming for the security engineer position at Budget App. Eager to contribute toward data security and safety using the right skills and capabilities. Looking forward to growth in this profession."
Although the career objective is brief and addressed their aspiration for growth in the profession, it does not share any valuable details about the candidate. The candidate claims to have the right skills, but employers cannot assess their skills from this statement.
Good example:
"A security engineer intern looking for a position in this field at Budget App. Boasts thorough understanding of security controls and implementing security programs. Passionate about achieving high-security standards to benefit the company's growth. Proficient in security risk identification and resolving."
In this example the candidate still maintains brevity but now also adds details such as:
Information about their internship in the same profession.
Knowledge in two specific areas.
Career goals as a security engineer.
Two skills acquired from the internship.
If you are going for a professional summary statement instead, consider these tips:
Provide the number of years you have worked as a security engineer to help employers assess the extent of your qualifications.
Add two to three skills. This will help employers know what you can offer to the position.
Besides talking about your duties, focus on accomplishments you've had to provide a clear picture of your expertise.
Look at this summary statement for the security engineer position below:
"A passionate security engineer with more than eight years of experience, interested in the senior security engineer position openat Budget App. Highly skilled in identifying security risks and developing security systems. Achieved a 76% reduction in security threats by proper security system implementation. Regarded for teamwork and handling stress."
2. Organize your skills well.
As discussed earlier, your resume will have one skills section to list six to eight essential skills.
Apart from this section, you can also add skills in your summary statement and work history section — taking extra care not to repeat skills.
If you are using a chronological or combination resume, make sure to list six to eight skills in a bulleted list. However, if you chose a functional resume, your skills section will be different. A skills-based resume allows candidates to elaborate on their abilities by explaining duties and achievements. This helps employers understand your level of expertise.
Here is an example of a functional resume skills section entry:
Skills
Data Management
Examined 200+ data files and monitored patterns to improve security programs.
Planned and designed database concepts to store various kinds of data securely.
Monitored weaknesses and restored 25% of the security systems to maintain data integrity.
The example above provides ample information about the candidate's skills, duties and accomplishments, supported by quantifiable metrics.
Like "data management," we recommend you add a range of soft, hard and technical skills to display a comprehensive view of your particular skill set.
Personal abilities that help you work effectively are called soft skills. A few soft skills that you can acquire are:
Teamwork
Adaptability
Problem-solving attitude
Stress management
Communication and listening skills
Time management
Presentation skills
Creativity
Mentorship skills
Resilient attitude
The skills that help you complete or accomplish tasks effectively in a specific profession are called hard skills. A few recommended hard skills for security engineers are:
Programming skills
Networking
Knowledge of various operating systems
Technical knowledge
Risk management
Data management
Planning and designing security controls
Implementation of security programs
Monitoring skills
Security threat prevention
Technical expertise for security engineers is absolutely essential and refers to your proficiency in different tools of the trade. Take a look at the few technical skills given below:
Proficiency in programming languages, such as Python, Java, C/C++.
Proficiency in operating systems, such as Linux, Windows.
Network protocol analyzer, such as Wireshark software.
Network discovery and security auditing proficiency, such as Nmap.
Penetration testing software, such as Metasploit.
Our Resume Builder can help you find more job-specific skills and suggest content to help you in your writing process.
3. Present your work history correctly.
Your work history section should include all of your previous roles throughout your career in reverse-chronological order, and mention these details: job title, workplace or company, location and employment dates.
You should also detail your main duties, responsibilities and accomplishments in bulleted format for chronological and combination resumes.
Here are two examples of a poor and good work history section in a security engineer resume:
Poor example:
Work History
February 2018 - Current
Security Engineer | Budget App | Miami, FL
Develop security systems with a team.
Manage cost-effective solutions to security issues and threats.
Monitor data files to improve security programs.
While this example provides duties and responsibilities fulfilled by the candidate and follows the correct format, it does not mention details or accomplishments.
Good example:
Work History
February 2018 - Current
Security Engineer | Budget App | Miami, FL
Develop security systems with a team of 15 IT members to manage risks and threats effectively.
Plan and implement security solutions which have achieved an 85% in cost reduction.
Monitor 200+ data files to improve security programs by analyzing data patterns.
In this example, the candidate specifies their duties and accomplishments to help employers get a clear idea of their capabilities. The candidate also includes numbers to add value to their expertise.
We recommend you to follow these tips if you want an impressive work history section:
Keep your work history section brief, comprehensive and relevant. Add previous roles and accomplishments pertinent to the job requirements. You can refer to the job description to understand what they are searching for.
Employers want to know what you have accomplished in your previous positions; Focus on accomplishments along with tasks and responsibilities.
Add numbers to your tasks and accomplishments to have an effective impression on employers. For example, the percentage of cost reduction or the number of team members you have mentored or collaborated with.
4. Be brief with academic details, add custom sections and complete your contact information.
Education
The education section is where you put your academic achievements. This section should include the name or your degree and the institution where you obtained it from, its location and your graduation date. If you are still pursuing a degree, mention the expected graduation date or year.
You need extensive knowledge and experience to become a successful security engineer. A degree in systems engineering, information technology or computer science is expected to qualify for the position. Along with a degree, a good grasp of programming languages is also essential.
Certifications and licenses
Acquiring certifications at any point in your career is a great way to thrive and excel in the cybersecurity industry.
These are a few certifications that we recommend to security engineers:
GIAC Security Leadership Certification (GSLC)
A great way to acquire excellent managerial and supervisory skills as a cybersecurity professional.
This is a globally recognized certification to improve your mastery of information security practices.
Certified Information Systems Security Professional (CISSP)
Prove you have the necessary skills and expertise to perform the duties of a role in IT security.
Certified Cloud Security Professional (CCSP)
Understand information security risks and manage threats to cloud storage with this certification.
Contact information
Add your name, location, contact number and professional email address at the header of your resume for recruiters to easily find it when searching to contact you for an interview.
Free Downloadable Resume Templates for Security Engineers
We have a selection of free, unique downloadable and customizable templates to facilitate your writing process. Follow the suggestions per section and fill out the preloaded content with your information. You'll have a resume to impress recruiters on your next job application in no time!
FAQ
Updated: September 15, 2022
What are the top three skills of a security engineer?
Security engineers need varied skills to excel at their job. The top three skills that we recommend to every security engineer are: knowledge of security systems, problem-solving skills and programming skills.
How can a security engineer stand out?
The ability to develop and implement innovative security controls, analyze gaps in them and administer a wide range of applications will show your worth to hiring managers. Apart from this, you can display your knowledge and expertise in the field by joining professional associations, staying up to date on industry best practices, posting about industry latest news or topics on your professional social media, or publishing blogs on your area of expertise will give an insight into your skills, allowing you to stand out from the crowd.
What is a good opening statement for a security engineer?
The motive behind a good opening statement is to directly communicate your expertise and achievements. This will help employers understand what you bring to the table. Suppose you have been working for an audio streaming company and mentored team members for several years. In that case, you can add a statement such as, "mentored a team of 20 members in developing and implementing strategies to prevent data breaches." Also, ensure you:
List two to three skills.
Mention how you can contribute to solving the company's needs.
Add one of your proudest achievements, especially if you can quantify it.
Mention your job title (if relevant) and years of experience.