Featured In:
Table of Contents
Here are more resources that can help you
Carpenters are responsible of building and repairing wood structures and many more wood related items. Other responsibilities include selecting and sourcing appropriate materials depending on project needs. They also calculate quotes, meet with clients and create design plans for projects. A carpenter's resume should highlight the candidate's apprenticeship in the field or equivalent experience. We have included a guide and examples to help you write an effective resume as a carpenter.
Carpenter Resume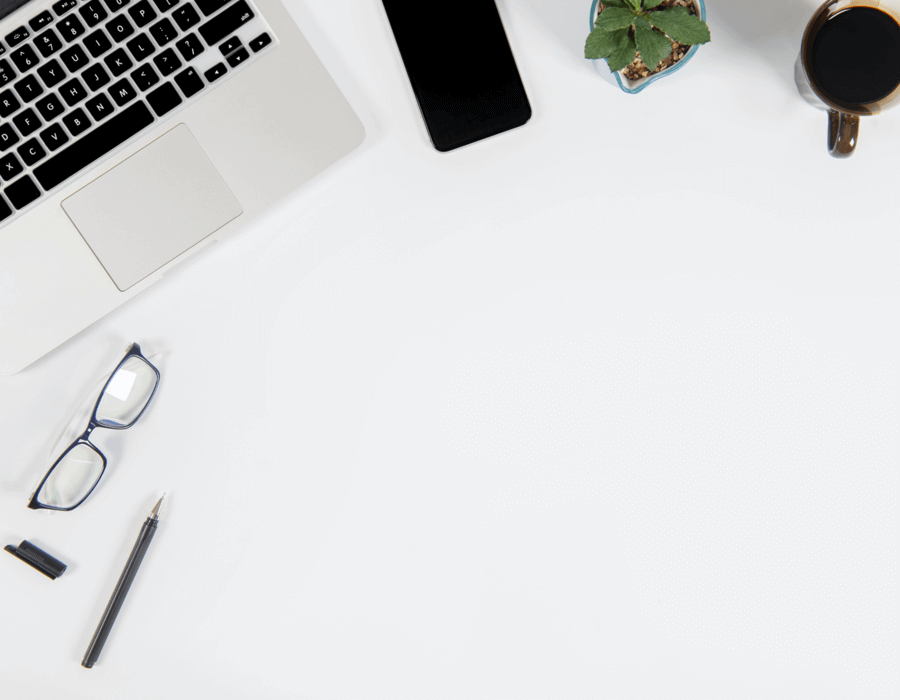 Carpenter Resume
Gather all the information you need to start writing your resume. Divide it into sections to segregate all the information you want to share with potential employers. Refer to our carpenter resume template to understand the various sections and create an impressive resume.

Listed below is the information that every resume should include:

Your contact details mentioning your name, email address, phone number and location.
A professionally drafted opening of either a summary or an objective statement.
Work experience in reverse chronological order, along with accomplishments and achievements.
A skills section containing a mix of your soft, hard and technical skills.
An educational section highlighting your educational degrees.
An additional section incorporating your licenses, certifications or awards.
Free Downloadable Resume Templates
Prepare to Write Your Resume
We recommend you prepare well before you begin writing. To help you get started, we have included a few tips to make your resume stand out from other candidates.
Pay attention to the job description and gather relevant keywords that match your skills and responsibilities. You increase your chances of getting hired when your skills match the requirements of the recruiters.
The next task is to make note of keywords from the job description and include them in your summary, work history and skills section. Providing relevant keywords will ensure that applicant tracking systems (ATS) can quickly scan your resume. A few keywords and phrases for a construction manager might include: "project management," "safety measurements" and "three years of experience."
Pay attention to the details like using a professional font, consistent font size and spacing. Ensure grammatical correctness and that the document does not look too congested or empty. An inconsistent resume can leave a negative impact on the employer.
If you do not have enough work experience and want to focus on your educational qualifications, you can move your education section on top of the work history section. Although not required, you can choose to showcase your GPA as well.
To further get an idea of how an ideal carpenter's resume would look, you can refer to our resume examples. This can also aid you in customizing your resume according to the job position you are seeking.
Choose the Right Resume Format
Showcasing your strengths and minimizing your weaknesses are essential for your resume. This is where resume formats come into the picture to make the task easier. Based on your skills and experience, you can choose from chronological, functional or combination resume formats.
If you have more than 10 years of experience, a chronological resume can be your ideal choice. The idea of this format is to help highlight your work history and career advancement.
Candidates with gaps in employment or little work experience can select a functional resume. This format highlights your skills and professional knowledge more than your work experience.
A combination resume is ideal for candidates planning to change careers or apply for promotions. This format highlights your skills and work experience to impress your potential employer.
Refer to our resume formats guide to study more about each format and understand how and when to use it.
Chronological

Functional

Combination
How to Write Your Resume With Examples
To outline the essentials of a stellar resume, we have put together the following step-by-step guide that can help you with your resume-writing process.
1. Choose the right opening statement.
A good opening statement in your resume can be a game-changer. Based on your work experience, you can begin your resume with a summary statement or a career objective. A summary statement is ideal if you have been a carpenter for a long time as it emphasizes your experience and how you can benefit the organization. A career objective is beneficial to entry-level professionals or freelancers in the construction field as it focuses on their skills and aims for the future.
The following examples of a good and poor career objective can help give you further clarity and direction:
Poor example:
"Hardworking carpenter with two years experience. Can install, repair and build a variety of materials. I would love to be associated with your organization as it would help sharpen my skills and evolve as a carpenter."
Such a career objective is not advisable as it gives a vague idea of the candidate's skill set. Instead, it merely focuses on the benefits that he would get from the organization and mentions nothing about what he can bring to the table.
Good example:
"With three years of experience and the ability to work for 40 hours to build, repair and install structures of different materials, I am seeking a job to put all my skills to optimum use. Well-equipped with hand and power tools, knowledge of local construction codes, prioritize and carry out building instructions with utmost safety."
This career objective is practical as it highlights the candidate's experience and abilities in the field. The candidate clearly states his expertise and how he can add value to the job.
Follow these tips to write a striking career objective statement:
Mention the number of years you have worked as a carpenter or in the construction field, the number of projects you have undertaken and how many hours you can work in a week.
List two or three relevant skills that align with the job description.
Share any relevant certifications that you have to get an added advantage.
Here is an example of a stellar summary statement that can help you to choose the strategy:
"Versatile carpenter with seven years experience on various construction sites, specializing in residential sites. Able to complete projects on time, with little or no assistance. Holds a record of no injury on-site. Proficient in handling hand and power tools."
2. List your skills by category.
It's always a good idea to split your transferable skills into categories, regardless of whether you are an entry-level job seeker or an experienced professional. Ensure that you list six to eight job-relevant skills under each category. Doing so will significantly help you stand out from the other candidates.
Furthermore, you can scatter your skills into other sections, such as work experience and professional summary. However, make sure that you do not repeat them.
In a chronological and combination resume format, the skills can be mentioned in a listed format, while in a functional resume, you can elaborate it further. The skills section can consist of three skills, which you can further elaborate on with your responsibilities and accomplishments.
Consider the following example for a better understanding:
Skills
Detail Oriented
Take precise measurements to deliver a clean job. For example, reducing the fine gaps between the frame and the window.
Strong craftsmanship to install windows, doors, cabinets, flooring and much more with no damage to the other surfaces.
Inspected woodwork and wall coverings to detect damaged or broken structures.
Your skill section must be a balanced mix of soft, hard and technical skills.
Soft Skills are interpersonal skills that directly impact your relationship with teammates. Some of the soft skills that a carpenter must possess are:
Communication skills
Critical thinking
Attention to detail
Proactive
Physical strength
Detail-oriented
Problem-solving skills
Remodeling
Adaptability
Self-motivated
Hard skills are skills acquired through training, education or courses. These are mainly job-specific skills. Some of the hard skills that a carpenter could possess are:
Time management
Adherence to safety standards and protocols
Good interpersonal skills
Physical endurance
Mechanical skills
Attention to safety
Record keeping
Math skills
Manual dexterity
Technical skills are the ability to understand and apply technical knowledge to accomplish a given task. These are specific skills required for a particular job. As a carpenter, some valuable technical skills could include:
Electrical knowledge
Estimation and budgeting
Construction drawing
Drywalling
Drilling
To find more about carpenter-specific skills, you can refer to our Resume Builder. Using this tool, you can build your resume in no time, as it provides you with a structure relevant to your job title.
3. Highlight your past work experience.
There should be a devoted section for your work experience in your resume. This section will help your employer understand your career progression trajectory. Mention your work history in reverse chronological order by first listing your most recent work experience and then working backward.
Each entry of your work experience should be backed up with the job title, company name, location and duration of your project or employment. You can further showcase your most impressive accomplishments in bullet points under each entry in a combination or chronological resume format.
Let's compare these two examples to understand a good and poor work history format:
Poor example:
Work History
May 2019 - Current
Carpenter | Medix Group | Hialeah, Florida
Work with a group of 10 individuals.
Help with repair work.
Examine building structure.
Such an example makes it difficult to determine the capabilities and responsibilities of the candidate. The job responsibilities are vaguely mentioned in this example, making it poor.
Good example:
Work History
May 2019 - Current
Carpenter | Medix Group | Hialeah, Florida
Worked harmoniously with 10 crew members to prevent conflicts and problems.
Repaired and maintained more than 70 properties, including installing fixtures, renovating walls and ceilings and remodeling kitchens and bathrooms.
Examined building structures and projects to determine dimensions and measurements.
Compared to the previous example, this one illustrates the candidate's duties and work history in a detailed manner, making it a better example.
To make your work history section better, refer to these tips:
Validate your work experience and job duties by quantifying your tasks and accomplishments from previous organizations.
Highlight achievements and feedback from past projects, clients or employers to quantify your resume further.
Match your skill to the keywords mentioned in the job description and mention them in your resume to showcase your ability for the job position.
4. Include a section for your contact details, education and certifications.
Education
This section of your resume is essential to list your educational degrees and background in reverse chronological order. While doing so, mention the institution's name and location.
A high school diploma or GED, a general education degree, is a basic requirement for a carpenter's job. However, if you only have any of these two degrees, it would be better to omit the graduation date to prevent hiring prejudice.
For all carpenters, it is also essential to pass the OSHA course, that is, the Occupational Safety and Hazard Administration course.
Certifications, licenses and custom sections
Your credibility as a carpenter can be increased if you have additional certifications on your resume. Create a custom section to list any other certifications or licenses you may have.
Some certifications that a carpenter could have are:
Associate of Applied Science - Carpentry
This degree allows students to work as carpenters in commercial and residential construction.
Certified Lead Carpenter (CLC)
The National Association of the Remodeling Industry (NARI) offers this certificate and is recognized as an expert in carpentry.
National Wood Flooring Association
You can also get certified by the renowned NWFA, as they offer various certifications in the carpentry field.
This 40-hour program can help you work in a better and safer environment and should be pursued by everyone in this field.
Ensure that your contact information is in your resume and devoid of unnecessary details. It should only include your full name, city and state of residence, contact number and professional email address.
Free Downloadable Resume Templates for Carpenters
You can download and use these free carpenter resume templates to customize your resume. These templates can make your work easier as they can be downloaded and used with any word processor. Replace the sample text with your required information and formatting.
FAQ
Updated: June 20, 2022
What are the top three skills of a carpenter?
A carpenter's primary goal is to maintain the strength and longevity of products and buildings. It is essential to have good dexterity and an eye for detail. Along with these skills, a carpenter should possess the following top three skills as well:
Should be able to read and understand blueprints and layouts.
Good communication skills to provide smooth customer service.
Be able to work independently with minimal supervision and follow all safety standards.
How can a carpenter stand out?
To stand out from the crowd, you need to use different tools and machines, examine the quality of raw materials and stand for long hours climb, push or pull heavy objects. Besides these skills, carpenters can create a social media presence to target customers, create a website highlighting the services offered, publish customer testimonials and define services showing expertise in certain areas.
What is a good objective statement for a carpenter?
A good objective statement for a carpenter could be "Versatile carpenter with three years of experience in various construction sites, including home renovations. Capable of completing tasks without supervision in the stipulated time. I am looking forward to working in a creative company with a special focus on developing homes." Always try to showcase your skills and how you can benefit the company you wish to work for.