Featured In:
Table of Contents
Here are more resources that can help you
Commercial Driver's License (CDL) drivers are licensed to transport various categories of goods in different commercial vehicles to preset locations across state and national borders. This guide provides a step-by-step breakdown of how to craft an attention-grabbing CDL driver's resume so you can get closer to your first or next job.
CDL Driver Resume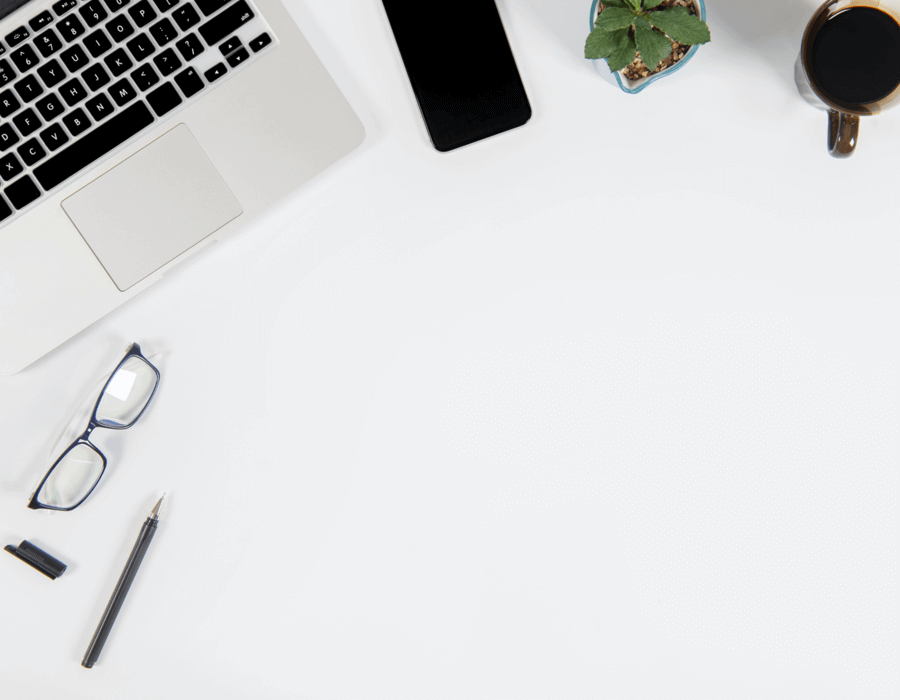 CDL Driver Resume
This CDL driver resume can serve as a reference when writing your own. This sample resume gives you an overview of the essential resume sections we will discuss in our writing guide.

Always include the following sections on your resume:

Contact information with your complete name, email address, cellphone number and primary address.
A summary statement or career objective that introduces you and your professional qualifications to the employer.
A list of your work history in reverse-chronological order.
A skills section with your soft, hard and technical skills for the CDL role.
An education section showcasing your academic achievements.
Custom sections to list your multiple certifications, licenses, endorsements, special training or awards.
Free Downloadable Resume Templates
Bold Red

Creative Conventions
Prepare to Write Your Resume
Before you begin writing your resume, you will need to prepare by gathering all the required information and understanding what recruiters and employers expect to see on your resume. The following tips will help you to craft an interview-ready resume.
Study and analyze the job description to find the top requirements and skills for the role. List all the requirements and skills you have that match the job and ensure you include them throughout your resume — e.g., CDL, P and H endorsements, years of experience, long-distance driving and logistics transportation.
Think back to your professional experiences and pinpoint achievements you consider relevant to what the employer requires from someone in the role. If you can quantify these accomplishments with the number of hours worked, percentages of on-time deliveries, among other relevant achievements, you can prove that you know how to bring results to the employer.
Gather details such as employment and graduation dates, names of your diplomas or certifications, license number, endorsements, performance reviews, awards, etc. You will need these precise facts to build an accurate resume employers can verify.
Remember that recruiters can scan your resume through an applicant tracking system (ATS) to rank it using keywords and skills provided by the company. The ATS can rank your resume negatively if you have spelling and grammar mistakes, eccentric and hard-to-read fonts and designs, and if you include ambiguous keywords like "hard worker" or "team player," which don't provide real value to your job application.
Browse through our resume examples for your desired role to identify the skills and requirements for a CDL driver. These sample resumes give you an idea of what you should include in your resume, how the formatting should look and the industry jargon you should use in your content.
Choose the Right Resume Format
Resume formats play a pivotal role in emphasizing your strengths while downplaying your weaknesses. Therefore, you should select the most appropriate resume layout based on your amount of professional experience, skill set and career stage.
You have the choice to pick any of these three formats: chronological, functional and combination. These layouts increase your chances of selection by bringing out the full potential of your work profile.
Chronological resumes are ideal for drivers with long-standing careers of 10 or more years because they focus on highlighting accomplishments through your work history section.
Functional resumes are optimal for candidates that would instead focus on skills because they have little to no formal work experience.
Combination resumes are perfect for candidates with less than 10 years of experience but with an impressive skill set they can use to advance in their career or change industries without a problem.
You can also check our resume formats guide for detailed information on each format.
Chronological

Functional

Combination
How to Write Your Resume With Examples
Our guide will take you through every step of the resume writing process. This guide is filled with practical CDL driver resume examples and pro-writing tips for crafting a stellar resume. With free downloadable templates, you will easily create an interview-worthy resume.
1. Create an engaging opening statement.
Opening statements act as a powerful hook to attract a recruiter's attention. You can approach this opening section in two ways: the summary statement and the career objective.
We recommend using a summary statement for your CDL driver's profile as it will prominently display your qualifications to meet the employer's requirements for the position.
On the contrary, a career objective is more suited to entry-level candidates since it allows them to communicate their goals for this position. It is also ideal for candidates entering the workforce after time off and applicants looking for career change opportunities.
For instance, let's say you have worked for five years as a CDL driver and are looking to assume a leadership position for fleet operations. In that case, your career objective should state your purpose and how your skills and experience can benefit the employer.
You can look at the following good and bad examples of the career objective:
Poor example:
"I am an experienced CDL driver looking for a senior position to manage your fleet. I am an enthusiastic team player and can gain a lot from this role."
This vague summary statement tells us nothing about the candidate. It lacks specific accomplishments and relevant keywords; therefore, no employer would seriously consider this applicant.
Good example:
"Commercial driver's license (CDL) Class B certified driver, having P and N endorsements with five years of experience in freight driving. Proficient in freight management, documentation, route mapping and customer relations. Interested in the lead fleet manager position to provide increased productivity and profitability."
This is a good example of a career objective. It clearly states everything the candidate brings to the table: required qualifications, experience and relevant skills, and expresses the benefits the employer can gain from hiring the candidate.
If you decide to opt for a summary statement instead, you can use the following writing tips:
Add job-specific keywords and relevant experience.
Incorporate two to three CDL-driving skills.
Mention all licenses, certifications and CDL endorsements.
Include metrics of your achievements to add credibility.
Review this example of a summary statement and utilize the tips mentioned above to create your own:
"Focused commercial driver's license (CDL) Class B holder with P, H and N endorsements. Adept at freight transportation, loading, unloading and vehicle repair. Driver with 13 years of experience and a record of increasing business by providing attentive customer service and decreasing delivery delays by 33%."
2. Gather and categorize your skills.
Skills play an essential role for all entry-level, midlevel or senior-level candidates. You should include six to eight of your best skills in this section.
You can distribute more skills throughout your resume in different sections, including the summary statement and work history. Proofread your resume after writing to avoid repeating skills.
Chronological and combination resumes format the skills section as a simple, bulleted list, whereas the functional resume contains an expanded section with more details.
The skills section of the functional resume consists of three skills followed by bullet points with your work achievements detailing your competency in said skill.
The example below provides a clearer picture of how this section is done:
Skills
Administrative Support
Compiled monthly reports enumerating shifts, hours, fuel and mileage using Microsoft Excel.
Drafted and submitted quarterly detailed incident reports to management.
Performed monthly surveys on 500 clients to calculate customer satisfaction ratings and incorporate customer feedback.
This hypothetical example details the candidate's tasks in that skill and provides numbers to quantify their efforts. The 'administrative support' skill is necessary for CDL drivers as it adds to their versatility.
You can showcase a diverse skill set by including a balanced selection of soft, hard and technical skills.
Soft skills are personal traits that define your behavior toward work and communication with other people. These skills allow you to increase productivity and maintain harmonious work relationships. Soft skills for a CDL driver include:
Verbal and written communication
Attention to detail
Time management
Analytical skills
Conflict resolution
Organization
Alertness
Punctuality
Troubleshooting
Versatility
Hard skills are job-specific traits you develop through on-the-job training or related education courses. Valuable CDL driver hard skills include:
Commercial driving skills
Excellent knowledge of traffic laws
Familiar with DOT, state and federal regulations
Automobile inspection
Loading and unloading
Vehicle repair and maintenance
Recordkeeping
Basic math skills
Creating reports
Proficient in manual and automatic transmissions
Technical skills are your tools and technology-related traits that assist you in your daily work. For instance, the following skills are helpful for a CDL driver:
Expert in inventory and logistics software, i.e., TrackPOD
Knowledge of Microsoft Office, i.e., Excel, Word and PowerPoint
Proficiency in routing and scheduling software, i.e., Route4Me
Advanced understanding of maps and navigation, i.e., Google Maps
For more CDL driver-related skills, you can check out our Resume Builder. This tool suggests personalized prewritten content for your resume sections, plus offers professionally designed templates for a visually attractive document and unlimited cloud-based storage so you can create multiple resumes for different jobs.
3. List out your work history.
Your work experience plays a critical role in determining how suitable you are for the position. A recruiter reviews your work history to gauge how well you fit the current job requirements.
When listing your previous experience, use the reverse-chronological order, starting from your most recent job and moving backward.
Each employment role should include the job title, company name, location and duration. These details are enough for a functional resume's work history section. However, you need to add three to four bullet points describing your tasks and accomplishments in each role for chronological and combination resumes.
As a learning exercise, let's compare these bad and good examples of a work history entry:
Poor example:
Work History
June 2018 - June 2021
CDL Driver | Moonshine Logistics | Phoenix, AZ
Managed products for many clients.
Delivered products across various states by using the best route.
Secured loads and checked the vehicle once.
Completed deliveries ahead of schedule.
Although this example lists the candidates' different tasks, it does nothing to highlight their accomplishments. The generic representation of job functions does not give any insight into the candidate's capabilities.
Good example:
Work History
June 2018 - June 2021
CDL Driver | Moonshine Logistics | Phoenix, AZ
Managed products for over 1,300 clients, including their receipt, storage and delivery.
Delivered 350 products across four states per month by selecting the most efficient route.
Secured loads and checked vehicle's oil, lights and tires before each journey.
Completed 92% deliveries ahead of schedule while maintaining DOT logbook and delivery documentation.
This example of a work history entry provides all the information any employer would need to consider you for the role. The bullet points are straightforward and reflect achievements and skills; Accomplishments are quantified, reflecting the impact of the candidate's efforts.
Use the following writing tips to present a compelling work history:
Highlight your competency in previous roles, e.g., "choosing a new route led to a 5% decrease in delivery time" or "inspecting the vehicle before every delivery led to discovering punctured tires in time, saving 15% of the journey time."
Incorporate metrics like increased productivity and customer satisfaction rates to show the impact of your actions.
Use keywords from job postings to demonstrate your experience in handling similar situations.
4. End with your education section, contact information and any custom section.
Education
Use this section to present your academic background. Even though the minimum requirement for CDL drivers is a high school diploma or equivalent educational qualification, you can mention all your professional degrees in this category.
For all your degrees, include your degree, the institution's name and its location. Also, add the graduation dates for your degrees to give an education timeline.
We strongly recommend excluding high school diplomas or GED dates if you have higher qualifications.
Certifications, licenses and other custom sections
You can further personalize your resume by adding custom sections. For instance, this role requires you to demonstrate you have the necessary license with their corresponding endorsements. So, it's important that you dedicate a section to list your license.
You can also add a custom section to mention any courses or training programs you undertook.
Any additional diploma or certificate can add to your profile and reflect your seriousness for the driving profession.
The following certifications are a great addition to a CDL driver's resume:
Online Professional Truck Driver Course
The National Safety Council (NSC) course certifies that you have undertaken a defensive driving course in truck driving.
Driver Safety Training: Professional Truck and Van Driver
This NSC training ensures you are qualified to instruct other drivers in safe driving for challenging situations.
Commercial Vehicle Driving (CVD) Career Certificate
This 320-hour course prepares you for Class A CMV Driver's Permit and includes practical training for advanced driving and inspection protocols.
Defensive Driving for CMV Drivers
This training course ensures your mastery of speed and space in your CMV vehicle.
This certification indicates your ability to safely drive and avoid rear-end collisions with large vehicles.
You might also want to consider these driving training courses as your career progresses:
Microsoft Office Specialist
OSHA Safe Vehicle Operation Training
NSC Defensive Driving Course
Red Cross First Aid Training
Keep your contact information simple by providing your full name, email address, professional mobile number and your residence's city and state at the top of your resume.
Free Downloadable Resume Templates for CDL Drivers
You can download these free CDL driver resume templates and edit them on your preferred word processor. The instructional text on these templates provides key Hloom Pro Tips that will help you effectively write your resume sections to the best of your abilities.
FAQ
Updated: August 19, 2022
Why do you need a CDL endorsement?
CDL holders can drive a commercial motor vehicle (CMV), which are automobiles that weigh more than 26,0001 lbs. Commercial driver's licenses have three classes: A, B and C, based on the type of vehicle.
Endorsements are additional permissions to drive specific types of CMVs. For example, P - Passenger Transport, S - School Bus/Passenger Transport, N - Tank Vehicle and H - Hazardous Materials. Without these authorizations, you are not allowed to transport goods or passengers.
Which is the most profitable CDL endorsement?
All CDL endorsements correspond to specific requirements, so it depends on the type of driving you want to pursue. However, the highest paying endorsements are: N - Tanker, H - HAZMAT and X - Bundle (Tanker and HAZMAT), all of which can pay upward of $90k a year. The resources needed to obtain these endorsements are little compared to the benefits they bring you. Investing in getting these endorsements can prove beneficial for your career.
What are the top three skills required for becoming a CDL driver?
Exceptional driving skills are a must-have for any CDL driver. Recruiters want the best drivers with excellent reaction times and a commercial license.
Detail-oriented drivers provide the best customer service and keep their vehicles in the best condition.
Knowledge of traffic laws, DOT regulations and state and federal laws enable drivers to keep their vehicles, passengers and goods safe while providing timely deliveries.