Marketing Manager Resumes | Free Downloadable Templates, Examples and Guide
Use This Template
Featured In:
Table of Contents
Here are more resources that can help you
A marketing manager's resume needs to focus on showcasing creative and business skills. Our resume-writing guide will help you pack your resume with the right skills and experiences for your desired marketing manager position. With the help of job-specific tips and resume examples, you'll be on your way to your dream job in no time.
Marketing Manager Resume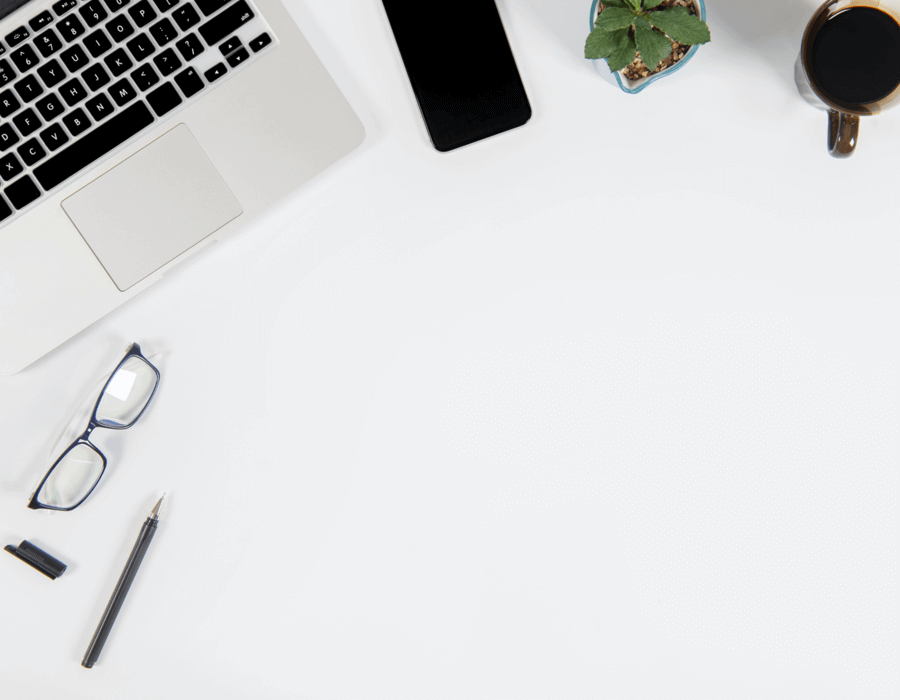 Marketing Manager Resume
This sample resume is a great place to start understanding which sections you need to include and what accomplishments you should be highlighting to get considered for a marketing manager position.

Always include the following sections on your resume:

Your contact information, including your name, phone number, email address and residing location.
A summary statement or career objective to introduce yourself to employers.
A work history section organized in reverse-chronological order.
A section highlighting your three different types of skills — hard, soft and technical skills.
An education section to describe your academic qualifications.
Optional custom sections to highlight any relevant certifications, licenses or awards for outstanding contributions.
Free Downloadable Resume Templates
Plain Linear

Elegant Traditional
Prepare to Write Your Resume
Because resumes involve a lot of carefully selected information, we've come up with some key pointers to help you get organized. Before sitting down to write, make sure you follow these steps:
Refer to your desired role's job posting and scan it for required skills and repeated keywords. Employers will ask marketing managers to be able to plan entire campaigns and have excellent leadership skills. You should be including these keywords in your resume whenever they apply to your preparation as a marketing professional.
Gather essential details like a list of all your previous job titles, the exact dates of the duration of your employment, promotions, glowing performance reviews and your academic degrees or certifications. You will use all this information to build your resume sections, and it's easier to have them on hand.
Recruiters may use an applicant tracking system (ATS) to scan resumes to determine which meet the job requirements and which do not. To bypass ATS and catch a recruiter's eye, you must include skills from the job description word-for-word. ATS can also flag your resume if you have any spelling errors and hard-to-read fonts, among other red flags.
Consider using a trusted spelling and grammar checker or employ the skills of a copy editor friend to review your resume content.
Check out our list of resume examples to get a clear idea of how your resume should look once completed. Resume samples show you the skills and accomplishments a hypothetical candidate would include on a resume for a position like yours.
Choose the Right Resume Format
Resume formats organize your resume section so your most relevant information is the focus of your document. There are three resume formats you can choose from: chronological, functional and combination. Each will serve a different type of candidate depending on their level of experience, skills and career situation.
The chronological format focuses on your work history section, meaning that if you're a marketing manager with 10+ years of experience, this format is ideal.
The functional resume is also called a skills-based resume, so applicants who have little to no formal experience in marketing will find this resume attractive. However, a marketing manager should have ample experience leading employees in the industry, so this format might not be the right choice.
The combination format mixes the above two formats and focuses equally on past work experience and skills. If you are applying for a promotion to make the jump to marketing manager, this format will show employers you have the best of both worlds.
Our resume formats guide will provide more details about each resume type so you can make a thoroughly informed decision.
Chronological

Functional

Combination
How to Write Your Resume With Examples
Explore our step-by-step resume writing guide for tips and suggestions that will help you write a great marketing manager resume.
1. Write a compelling summary statement or career objective.
Your resume should open with an introductory statement to employers and a few of your best qualifications. You can approach this section with a career objective or a summary statement. A summary statement is the most decisive choice since it directly informs employers you possess the right qualifications to succeed in the role. For entry-level professionals or those making career changes, the career objective provides an opportunity to explain your situation and define your professional goals.
Let's say that you're a brand manager with some years of experience under your belt and you're ready to apply for a higher position managing a more extensive marketing department. Your career objective should reflect your career plans and how the skills you've acquired make you the right candidate for the position.
Poor example:
"I want to take my chances as a marketing manager to develop my leadership skills further and work with a wider range of clients and professionals. I've been a brand manager for nine years with the company, with a record of great client feedback. Work very well with others."
This career objective mainly focuses on what the applicant wants to gain from the position. The skills they can offer aren't detailed enough to convince the employer to hire them for this leadership role.
Good example:
"A certified Google Analytics marketer with eight years of digital marketing experience, brand building and experience increasing the sales of all products by 46% under my brand. Ready to apply my sales knowledge, market research and collaboration skills toward increasing the revenue and market share of MCD, Inc."
This career objective does an excellent job at communicating to the employer that despite not having previous experience leading an entire marketing team, the candidate has the necessary skills and proven results to succeed in this job. This career objective:
Mentions the high-end and job-relevant skills of the candidate.
Describes the vision that the candidate wants to achieve in the new role.
Hints at the enthusiasm and positive mindset of the candidate to make a difference.
If you find that a summary statement is a better choice for you, the following tips will help you maximize this section:
List two to three of your most vital skills relevant to what the employer needs from you in this position.
Mention one achievement that accurately conveys why you're capable of fulfilling this position's demands. The key is in framing this statement to focus on the specific requirements for this role.
Use data or numbers to quantify your accomplishments. These numbers help the recruiters understand how you can contribute to the company.
Study this summary statement example, and position your statement accordingly:
"Marketing specialist with 13 years of experience in the publishing industry, with a proven track record of increasing revenue in limited markets. Designed and implemented digital campaigns that increased profits on all our retailers by 41%. Certified as a digital marketing strategist and well-versed in Agile product management."
2. Select and categorize your skills.
Your resume should have a skills section that shows employers you have the industry knowledge and the interpersonal skills to be an efficient marketing manager. Depending on the resume format you choose, your skills section will differ. For instance, the bullet list is standard in chronological and combination resumes. However, since functional resumes focus on the skills section, more effort goes into expanding this section.
The functional skills section highlights three core skills with descriptions of accomplishments where you utilized each one.
If you need help visualizing this section, take a look at this example:
Skills
Marketing
Used my creative skills and proficiency with LightWorks to design audiovisual materials for the brand's social media accounts.
Drove a 15% growth in the company's bottom line by applying sales, leadership and marketing expertise.
Worked on UX designs to create meaningful products and drive user experience up by 30%.
Besides your skills section, you can include skills in other areas of your resume, such as in your summary statement or your work history. To prevent repeating any of these skills, make sure to have a balanced mix of the three skill types: soft, hard and technical skills.
Soft Skills in marketing primarily refer to communication skills, as marketing managers have to interact with their customers and teams constantly. Soft skills also include attributes that show how you get your work done and handle interpersonal relations. Some of the necessary soft skills for a marketing manager are:
Excellent communication skills
Customer service abilities
Time management
Collaboration
Active listening skills
Creative thinking
Leadership skills
Empathy
Flexibility
Curiosity
Hard skills are those that enable us to tackle job duties and responsibilities. You gain them through job-specific education or training. Some hard skills required for a marketing manager are:
Business management skills
Strong SEO skills
Content marketing, including email marketing
Data analysis and analytics
Copywriting skills
Presentation skills
Creative writing skills
Good social media marketing skills
Portfolio management
Basics of website management
Knowledge of sales
Brand building
Influencer marketing
Market research skills
Data collection and visualization
Technical skills refer to your proficiency in using the digital tools and technologies necessary to complete your tasks. For example, a marketing manager will likely need the following technical skills:
Expert in data visualization tools like Google Analytics.
Proficiency in video editing tools like LightWorks and Adobe Premier.
Good knowledge of social media marketing tools like Later and Tailwind.
Proficient in the use of SEO/SEM tools like Ahrefs and SEMRush.
Familiarity with content management systems like WordPress.
Mastery of Microsoft Office software like Word and Excel.
Refer to our Resume Builder to get more suggestions of skills for marketing managers. Our resume-writing tool will also get you access to predesigned templates and provide content suggestions.
3. Showcase your work history.
Your work history section must display your professional experience in reverse-chronological order. Each entry should include the job title, name of the company, its location and the employment dates. These details are enough when listing your work history in a functional resume. However, if doing a chronological or combination resume, you should add two to three bullet points per job describing your accomplishments in detail.
Let's compare these good and poor examples of a marketing manager's work history entry:
Poor example:
Work History
October 2019 - Current
Marketing Manager | XYZ Company Pvt Ltd.| Los Angeles, CA
Interacted with clients and developed creative briefs.
Managed content for customers.
Presented ideas to the internal team.
This example does not mention any specific skills or new marketing tools and techniques. It only states the basic job duties and does not describe them further. Such resume content is unlikely to attract the employer's attention.
Good example:
Work History
October 2019 - Current
Marketing Manager | ABC Company Pvt Ltd.| Los Angeles, CA
Responsible for collecting customer and market insights to design outreach strategies, which resulted in a 37% increase in customer conversion rates.
Worked on over six multichannel campaigns right from conceptualization until final execution, which involved the alignment of communications and different digital technologies across all channels.
Assessed copy and marketing materials for an average of 10 quarterly product launches
This work history succeeds by elaborating on the candidate's responsibilities and skills and providing quantifiable results, all of which make the candidate more memorable to the employer.
The following tips will help you to enhance your work history:
Refrain from sharing generic job duties and instead highlight specific accomplishments that show your personal impact on the company and its profits. For example, instead of only saying you managed a team of 15 employees, mention how you streamlined the work process, resulting in decreased missed deadlines.
Quantify your achievements whenever possible. Show employers the dollar amounts you saved the departments, the percentage increase in sales or the number of campaigns that surpassed revenue projections.
Include more skills within your work history content. When describing your achievements, you can mention how you used your budgeting and allocation skills to negotiate a lower rate from vendors and increase your brand's budget by 15%.
4. Finish with your education, contact information and custom sections.
Education
Most marketing managers are highly skilled professionals with degrees in business, marketing, advertising or communications. An MBA degree in marketing is considered valuable for this position as it provides you with a high-level perspective of how any business functions.
To format your education section, list your degrees in reverse-chronological order and mention the official degree title, the name of the issuing institution, its location and graduation dates.
Certifications, licenses and custom sections
Beyond the five main resume sections, you can further customize your resume with additional sections. Feel free to include custom sections if you have other information you want to share, such as awards or certifications you've completed.
Some helpful certifications for a marketing manager are:
Digital Marketing Strategies: Data, Automation, AI & Analytics
This program consists of a two-month online training targeted at business leaders, managers and marketing professionals. This course teaches professionals how data, automation and analytics power modern marketing.
Professional Certificate in Digital Marketing
This certification program in digital marketing is great for marketing professionals and those seeking to update their skill set. This program encompasses courses like "The Art of Persuasion" and the latest technology platforms in marketing.
This course examines how digital tools such as the internet, smartphones, and 3D printing are revolutionizing the world of marketing by affecting both marketing firms and their consumers. You will be able to gain a new set of concepts, tools and stories to improve your digital marketing efforts.
This course teaches you about data collection and how you can use this data to make better business decisions. It also provides you with lessons on tools and techniques for predictive analytics and how to use them effectively.
Your contact information consists of your full name, city and state, phone number and professional email address. Ideally, you should add this section at the top of your resume.
Best Free Downloadable Resume Templates For Marketing Managers
Download these free marketing manager resume templates on your preferred word processor and use our Hloom Pro Tips on these templates to accurately write your resume sections.
Marketing Manager FAQ
Updated: May 11, 2022
What are the top three skills required for a marketing manager's resume?
Marketing managers need a robust skill set as they will have their hands on various aspects of the business, ranging from sales, advertisement, client management and market data. The top three skills a marketing manager should possess, no matter the industry, are creative and strategic thinking, interpersonal skills and strong knowledge of all areas of the industry.
What makes a successful marketing manager?
An excellent marketing manager should be an innovative thinker able to efficiently grasp the marketing campaign's requirements. Good people skills are also required to understand and meet the marketing needs of a diverse customer base. A successful marketing manager can research effectively, process the available data, and provide solutions to make the best decisions.
What is a good objective statement for a Marketing Manager?
A good objective statement for a marketing manager could read as "Seeking a marketing manager's position in a growing organization where you can use my project management and analytical skills to identify solutions for increasing brand awareness and achieving corporate goals."