Featured In:
Table of Contents
Here are more resources that can help you
Construction workers are the driving force behind any construction project. They are part of the crew that makes the construction process happen swiftly and comprehensively. Construction workers perform the basic tasks required for physical labor on construction sites.
Check out more of our downloadable resume examples designed by career experts and use one of our free and premium resume templates today!
Construction Worker Resume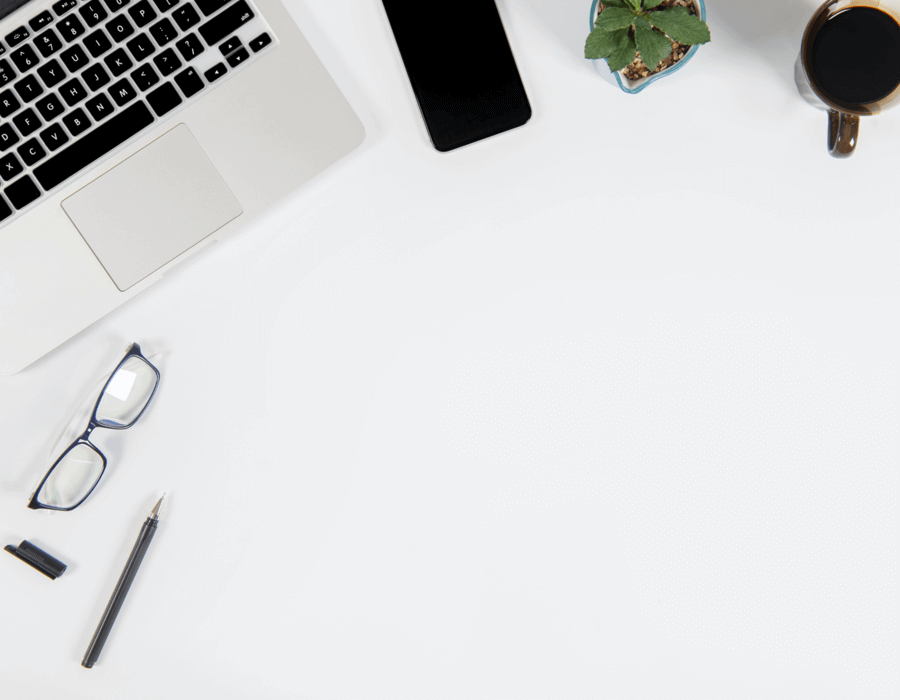 Construction Worker Resume
As a construction worker, you are responsible for an array of work at the site. However, if your resume is not well-constructed for the job description, you may lose out on a fantastic opportunity. A solid and well-crafted resume is the foundation for your job search.

There are some important sections and aspects of your resume that you cannot overlook. We have listed the most important elements of a resume for your consideration.

Contact information: Add your name, address, phone number, professional email address and location to your resume so employers can connect with you.
The opening statement: Start the resume with a career objective or summary statement providing an insight into what you aim to accomplish, how you can add value to the organization and what makes you stand out from the rest.
Work experience: It is important to add your experience in reverse chronological order starting with the most recent job at the top and working your way backward.
Education qualification: Add your educational information to help the employers know your academic background. Include your degree and institution. This will help even more when you don't have experience.
Certifications: In a separate section, mention additional certifications or licenses you have acquired to get an advantage.
Free Downloadable Resume Templates
Prepare to Write Your Resume
Potential employers are looking for construction workers proficient in multiple tools, aware of safety guidelines and managing various tasks without compromising productivity. If you were to sum up all these qualities into a resume, it could be pretty long and tedious. These tips can help you create an organized and straightforward resume.
Revisit the job description before diving into creating the resume. You want to know which skills are expected and what the employers are looking for in the ideal candidate.
List skills that match the job description. For example, if someone is looking for a person who can move cranes and you have the ability, add it to your resume.
Use the keywords and jargon from the job description to present your case. This will increase the worthiness of your resume.
Quantify all your skills and strengths in the resume. Show how your skills helped the company and added value to their overall vision.
Choosing the proper resume format is crucial to emphasize your abilities to improve your chances of getting the job. You can use these resume examples to help craft a winning resume to improve your chances of a job interview.
Employers often use an applicant tracking system (ATS) to scan resumes. Avoid spelling and grammar mistakes, as well as overused words such as "hard worker" and "responsible."
Choose the Right Resume Format
Resume formats play a critical role in highlighting your skills and experience. It is important to choose a format that can be scanned through the software.
The chronological format is mainly used by people who want to highlight their work experience. Typically, professionals with vast experience use it.
With the functional format, you can list your top relevant skills. This format highlights your skills and strengths rather than your lack of experience or employment gaps.
If you have both the experience and skills, choose the combination format. This format gives equal importance to your experience and your skills.
The resume format that works best for you depends on two factors:
Whether you are applying for an entry-level job or a senior-level position.
Whether you want to highlight your experience or a combination of skills and experience.
Refer to the resume formats guide before writing your resume to ensure you fit the skills and experience in the best possible way.
Chronological

Functional

Combination
How to Write Your Resume with Examples
As you start writing your resume, you might be wondering what to write in each section. We will help you step-by-step and after reading this comprehensive guide, you will understand the ins and outs of each resume section. Pay attention to our tips and practical examples to achieve a finely crafted resume.
1. Write an impressive career objective or summary statement.
At a glance, the recruiter should get to know a bit about you. They should know what you can do, what you have done and your exceptional qualities. The catch is that you cannot exceed three to four sentences to convey all of this.
We suggest you jot down all your top skills, strengths and work experience before you begin writing this part. You can either use a professional summary statement or a career objective to introduce yourself. The details you wrote earlier will help you create these statements.
The professional summary statement is the best option if you have relevant work experience. It offers a summary of your professional background, education and skills. However, if you have just graduated or don't have enough experience, the career objective can help. It offers an insight into your skills, education and what you can bring to the organization.
We will take you through a poor and a good example of a professional summary statement before offering some tips on how to write a good summary.
Poor example:
"I am a construction worker with one year of experience as a superintendent. I have worked as a laborer for several years. Have been available for 90% of the time. Known for my dedication and physical ability. Know the safety compliance and regulations."
In this example, the candidate talks about their experience and skills without showcasing any results or how it helped the company. It says their availability was 90% but didn't indicate how they helped with this uptime.
Good example:
"Driven and motivated superintendent with eight years of experience in the construction industry. Led several projects and was responsible for 90% of the on-time completion of the jobs at the organization. By implementing a safety program at the job location, I managed to curb the risks involved by 90% and improved job safety."
There are several reasons why this is a good example. One, it talks about their strengths using words such as "motivated" and "driven." Along with experience, it showcases what the candidate has done at the job. For example, the 90% shows how they managed to complete the projects on time. It also showcases how their innovative solution helped manage risks. Numbers, results and the strengths they bring together make it easy to see how they will be an excellent addition to the company.
Here are some tips for writing your professional summary statement
Always include skills and strengths that you can quantify. It is essential to show how your strengths helped and can prove helpful for the company.
What makes you stand out as a construction worker against the people applying for the position? When writing the summary statement, you should answer this question to get the right job opportunities.
Refer to this example of a good career objective.
"Hardworking, physically fit and dedicated worker looking to secure a position as a construction worker with ABC Limited where I can utilize my physical strength, hardware and electrical skills along with concrete mixing abilities to accelerate the progress of construction work."
2. Put together a list of skills.
Include at least one skills section in your resume consisting of six to eight bulleted skills. You can also distribute more job-specific skills in other sections of your resume, like the work history and professional summary.
Chronological and combination resumes have a main skills section in bullet form.
In a functional resume, the skills section includes three skills followed by two or three informative points. In these bullet points, describe the tasks and accomplishments that illustrate your grasp of the skills.
Take a look at the following example for a clear idea of how your skills section would look like:
Skills
OSHA Compliance
Licensed OSHA expert who can carry out activities at the construction site while adhering to the protocols and regulations.
Incorporated a safety program in compliance with OSHA to improve risk management by 90%.
Identified essential safety equipment, regular maintenance and repair in sync with compliance to enhance the safety at the site.
It is ideal for including a good mix of soft, hard and technical skills on your resume to improve your chances of getting selected for an interview. You can mention anywhere between six to eight skills.
Soft skills are important to know your personality and how you conduct yourself at the workplace. Some soft skills that would benefit a construction worker are:
Hand-eye coordination
Physical strength
Listening ability
Excellent memory
Communication skills
Attention to detail
Collaboration
Problem-solving skills
Time management
Ability to multitask
Hard skills are job-oriented skills that will help you connect with the opportunity. Ideally, you should align this skill with the job description to improve your chances.
Proficiency in math
Knowledge of basic technology tools
Plumbing
Framing and roofing
OSHA compliance
Able to operate the machinery
Knowledge of environmental and electrical codes
Ability to interpret drawings
Conduct thorough inspections
Manage renovations
Ideally, you should include some technical skills to showcase advanced skills that will help you grab the employer's attention.
Labor relations
Building Information Modeling Software
Knowledge of plumbing and carpentry
Engineering related knowledge
Roof fixing, masonry and installation work
3. Write a compelling work history.
The work history section on your resume includes your most recent jobs arranged in reverse-chronological order, starting with your most recent role.
The work history section on every resume includes job title, name of the workplace, location and dates of employment. The chronological and combination resume further elaborates on each work history entry by listing tasks, responsibilities and accomplishments.
Below, you'll find a poor and good example of a work history to help you effectively write this section.
Poor example:
March 2021 - Current
Construction Superintendent | Bechtel | San Francisco, CA
Coordinated and managed several projects for the company.
Responsible for the safety of the construction workers and laborers.
Assisted in the interview process and hiring laborers and contract workers.
Always delivered work on time while maintaining the quality.
The candidate has mentioned the tasks and responsibilities handled daily. There is no mention of skills.
Employers may not find this extraordinary or informative enough to make decisions. As a result, this example may not help you carve the right impression.
Good example:
March 2021 - Current
Construction Superintendent | Bechtel | San Francisco, CA
Collaborated with the project manager to coordinate and manage all the individual projects and the laborers involved for better completion.
Implemented a labor inventory system that allowed for better resource allocation, leading to the timely completion of projects. This new system led to 99% on-time deliveries for the organization and a 50% reduction in cost overhead.
Was responsible for the supervision of on-premise activities to ensure the quality and efficiency of the end products. Managed everything from quality control to time management to help reduce customer complaints by 30%.
This example is backed by information about skills with specific numbers, which provides details about the responsibilities and abilities of the candidate. It becomes easier for hiring managers to get insights and decide on your candidacy.
If you want to write a work history section that stands out, follow these tips:
Focus on what the job requires from an applicant. Instead of listing basic duties and skills, include tasks and accomplishments relevant to the role you are seeking.
Include quantifiable achievements like the number of constructions where you've worked, percentage of performance or the number of hours dedicated to each project. These metrics provide the measurable impact you had in your previous roles.
Include keywords from the job advertisement on your resume to demonstrate your skills and expertise and what you can offer to the role.
4. Include your contact information, educational details and custom sections.
You may feel that construction workers don't need to mention educational qualifications but that is far from the truth. Hiring managers are looking for workers with basic math skills and proficiency in technology.
Your education section comprises your degree, the name of the institution and its location.
A high school diploma is good enough for you to get hired as a construction worker. However, it is important to take skill classes for welding, wood shop and other related work to make sure you get employed.
In some cases, a bachelor's degree can get you a step further into a supervisor or superintendent role.
Here's how you can mention the educational background in the resume:
Bachelor's in Business Management
Santa Barbara City College | Santa Barbara, CA
Certifications, licenses and custom sections
Some certifications that construction workers can benefit from are:
Certified Professional Constructor
This certification helps verify your skills and knowledge as a construction worker. It certifies your ability to complete projects on time and ensure quality.
This certification helps you understand safety programs and practices that you can incorporate on your construction site.
Residential Concrete Foundation Technician
This certification is designed for those construction workers who specialize in concrete-related work. It helps improve your knowledge and expertise in this domain.
Registered Construction Inspector
This certification trains you in managing administrative and inspection-related activities.
Your contact information should be straightforward. Just add your full name, the city and state you're located in, your phone number and a professional email address
Free Downloadable Resume Templates for Construction Workers
Use these free downloadable construction worker resume templates to get started with your resume. You can replace the filler text, customize the content and format it to create your personalized resume.
FAQ
Updated: June 20, 2022
What are the top three skills of a construction worker?
Physical strength, proficiency with different construction-related tools and knowledge of construction safety regulations are the top three skills employers look for in a construction worker. The worker needs to adapt to the rules and protocols in their day-to-day life to be hired by potential employers.
How can a construction worker stand out?
To stand out in the clutter of construction workers, you need to pay attention to detail and have excellent hand-eye coordination. You should be able to multitask and have proficiency in math and certain specific tools. An exceptional construction worker listens and communicates instructions well and follows them appropriately.
What is a good objective statement for a construction worker?
A good objective states the skills, knowledge and work ethics that drive them as well as the goals they aim to achieve with your organization. It also states the value they will add to your company.
Refer to this example:
"Hardworking, passionate and productive construction worker looking for a challenging and high-quality environment to showcase my strengths and capabilities to drive more value to the organization. Commended by management for exceptional work ethics and physical abilities."