Technical Project Manager Resume Examples for 2023 (Template and Guide)
Use This Template
Featured In:
Table of Contents
Here are more resources that can help you
The role of a technical project manager is high in demand and plays a crucial role in the IT industry. To apply for this position, you need a resume that communicates your expertise, leadership and strategic overview. We can help you create a job-winning resume through our tips, tools, practical examples and suggestions.
Discover the best downloadable resume examples and resume templates that will help you write the perfect resume and land your next job.
Technical Project Manager Resume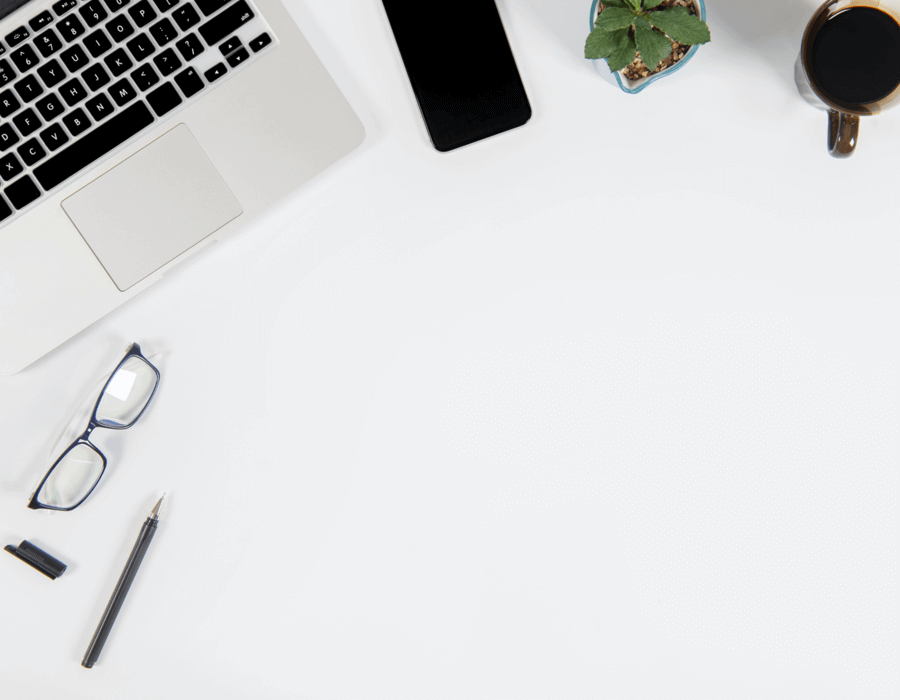 Technical Project Manager Resume
These are some of the main elements you will want to include in your resume:

A contact information section that contains your name, city and state of residence, phone number and email address.
The professional summary section or opening statement that includes a brief overview of your job-specific qualifications.
All your relevant job titles go under the work history section in reverse-chronological order.
About six to eight of your skills go under the skills section. Keep a good combination of soft, hard and technical skills.
The education section includes your academic details.
You can list your awards, licenses and certificates under custom sections.
Free Downloadable Resume Templates
Prepare to Write Your Resume
If you consider resume-writing an overwhelming and challenging process, don't you worry! We are here to help you get through the writing process and turn it into a valuable learning experience. Consider the following tips essential for every effective resume:
Creating a brief and concise resume is crucial in the resume writing process. Hiring managers receive thousands of applications for a particular role and do not spend more than a few seconds on each resume. Making a long and hard-to-read resume can make them lose interest. Alternatively, if you are applying in the IT industry, you do not need to include tourism-related volunteer work you may have done in college.
Create a list of all your professional and academic achievements alongside any other related details. Personalize your resume based on the role you are applying to by matching the credentials they're looking for to your own. This will help employers better assess your potential and capabilities.
Read the job description thoroughly and take note of essential keywords. Include them in your resume to match the job requirements and make it easier for applicant tracking systems (ATS) and recruiters to scan your resume quickly.
Ensure that your resume has a professional look and is free from any formatting or grammatical errors. Use professional fonts like Arial with consistent font size and spacing. Double-check your resume and fix any errors before you hit the send button.
You can check out more resume examples to understand the skills, qualifications and achievements needed to position yourself as the best candidate for the technical project manager position.
Choose the Right Resume Format
When the draft of your resume is ready, choose an appropriate resume format to organize it in a proper structure. Resume formats can help highlight your strengths and take the focus away from any possible weaknesses, such as employment gaps or a short-lived career history.
There are three kinds of formats — chronological, functional and combination.
The chronological format is the most commonly used and preferred among applicants and recruiters. It allows you to focus on your work experience and is ideal for professionals with careers spanning more than 10 years.
The functional format focuses on skills over experience. It is ideal for candidates with no relevant experience who want to showcase their skills acquired through education or training.
The combination format provides equal focus on both skills and work experience. It is a great format for midlevel professionals, or candidates with enough experience for the role.
Visit our resume formats guide to learn more about how to use these layouts and which one is best for your career profile.
Chronological

Functional

Combination
How to Write Your Resume With Examples
After deciding on a proper format you can begin writing your resume. To assist you in the process, we have included practical examples, suggested skills, tips and tools for you to write your resume.
1. The opening statement should be impressive.
The opening statement should grab the attention of prospective employers. This section briefly introduces your professional skills, experience, accomplishments and goals for your desired role.
There are two well-known introductions used in resumes — the summary statement and the career objective. The summary statement provides a comprehensive summary of what you can offer to the role. Summary statements are used more than their counterparts due to the amount of information you can disclose, which can increase your chances of being called for an interview. The career objective works well for entry-level professionals or candidates with little to no experience in a specific industry or role.
Here are two examples of poorly and well executed career objective statements:
Poor example:
"Enthusiastic and hardworking individual, looking for the technical project manager position. Willing to take up new challenges and hone my skills further."
In this example, the person did not communicate what skills they will bring to the role that will benefit the organization. A good career objective should communicate two to three skills that can help employers measure your potential to contribute to the role.
Good example:
"A computer science graduate, experienced in task management and logistics with excellent analytical and critical thinking skills. Proficient in programming languages such as Java, SQL and Python, and adept at using multiple operating systems. Eager to work as a technical project manager and expand my area of expertise."
On the other hand, this objective statement flourishes as it:
Mentions an educational qualification required for the technical project manager position.
Mentions their programming skills and knowledge of operating systems, a valuable expertise in the information technology industry.
Claims previous experience in two areas related to the role at hand.
In the case that you already have experience in the field, consider the following tips for the professional summary statement strategy:
Always use an active voice when writing your summary statement. Use strong adjectives related to your desired position, such as "resourceful" or "dependable."
Mention your years of experience in a particular role or industry and include a specialization if you have one.
Add two to three skills and mention at least one quantifiable achievement.
Here is a good example of a summary statement for a technical project manager:
"Resourceful technical project manager bringing over five years of experience and expertise in planning, scheduling and executing various types of projects. Excellent analytical and communication skills and knowledge of various operating systems. Eager to contribute to the growth of your company as a technical project manager."
2. Create a list of relevant skills.
You can compile a list of six to eight of your key skills under the skills section of your resume. You can also include other related skills in your opening statement and work history section so you aren't limited to only eight skills overall.
If you opted for a functional resume, you must be more descriptive in your skills section. This format allows candidates to explain in three to four bullet points per entry how you employed your skill and the achievements you gained from it.
Here is an example of a skills section entry in a functional resume:
Skills
Project Management
Worked in a team of eight to plan and execute over six IT projects.
Assisted in strategic planning and achieved a 60% workload reduction.
Assisted and worked on plans, cost estimations and status reports.
Follow the above format and write three to four skills under this section. Make sure to include quantifiable metrics which will back up your expertise.
To make a diverse skills section, make sure to add a balanced combination of soft, hard and technical skills.
Soft skills are personal attributes that help you work more effectively, whether independently or in a team. A few soft skills for technical project managers are:
Problem-solving skills
Verbal and written communication skills
Decision-making skills
Leadership skills
Time management
Organizational skills
Creativity
Assessing risks
Negotiation
Collaboration
Hard skills are job-specific or industry-related skills that allow professionals to complete their tasks efficiently. A few hard skills that we recommend are:
Project management
Scheduling projects
Resource planning
Process improvements
Strategic planning
Budgeting
Subject matter expertise
Risk management
Meeting facilitation
Financial modeling
Technical skills are knowledge of digital tools and software that's essential for the position. These are some examples of technical skills for technical project managers:
Programming skills such as Python, Java, C++, SQL.
Database management such as MS Access, Oracle.
Proficiency in Google Workspace.
Expense tracking applications such as QuickBooks.
Project management such as Trello, Asana.
Customer relationship management (CRM) software such as Salesforce.
Enterprise resource planning such as SAP.
Our Resume Builder can help you find more job-specific skills for the technical project manager position. Going through resumes for your desired role can also help you understand the kind of skills and accomplishments you should add to impress the employers.
3. Showcase a well-written work history.
The work history section showcases your previous work experience in reverse-chronological order. Each entry should include the name of the position and the company, its location and your employment dates. If you use a chronological or combination format, describe tasks, responsibilities and achievements in three to four bullet points.
Here is a poorly and a well-executed example of a work history entry:
Poor example:
Work History
February 2018 - Current
Technical Project Manager | Sunrise Tech | Miami, FL
Manage various IT projects and execute them effectively.
Monitor resources and budget for individual projects.
Coordinate with clients regularly.
Your work history section should be brief but informative. Without enough information about your duties and responsibilities, it can come off as vague or incomplete, as does the example above.
Good example:
Work History
February 2018 - Current
Technical Project Manager | Sunrise Tech | Miami, FL
Manage 16+ projects every year in a team of seven IT professionals.
Monitor resources and budget for each project, which has resulted in a 60% reduction in cost.
Coordinate with clients to manage requirements and implement improvement strategies.
A comprehensive work history entry like this can leave a positive and lasting impression on the hiring managers. In this case, the candidate communicates the outcome of coordinating with the clients or the number of projects they can handle.
Follow the tips below to curate an impressive and effective work history section:
Add notable accomplishments along with tasks and responsibilities to show your impact in previous roles.
Use quantifiable metrics in your descriptions, such as the number of projects managed or the percentage of cost reductions.
Keep your sentences concise and use an active voice to sound direct and professional. For example, write "managed 15 projects" instead of "15 projects were managed by me."
4. Add your education section, custom sections and contact information.
Education
Your education section should include your degree, name of the institution, its location and dates of graduation. If you have multiple degrees, add them in reverse-chronological order just like the work history section. If you graduated from college, you can also omit your high school diploma.
If you wish to pursue the technical project manager position, we recommend you earn a degree in either management, business or information technology. You can alternatively earn a master's degree in project management.
Certifications and licenses
Whether you are an aspiring project manager or a seasoned professional, earning credentials is one of the best ways to develop your career.
A few certifications that we recommend for technical project managers are:
Project Management Professional
Impress potential employers with this credential to communicate your expertise in project management.
This credential is essential for experienced project managers to further their careers.
Understand scrum values and practices to apply to projects and enhance the project success rate.
Communicate your ability to assess and mitigate risks and threats with this credential.
Contact information
Complete your resume with your name, location, contact number and email address in the header of the document so recruiters can easily access it.
Free Downloadable Resume Templates for Technical Project Managers
You can download these unique and diverse resume templates into your word processor and create a resume within minutes. All you have to do is customize sections and personalize the preloaded content according to your requirements.
FAQ
Updated: August 30, 2022
What are the top three skills of a technical project manager?
Among the many skills required to work as a technical project manager effectively, the top three that we recommend you add to your resume are: problem-solving skills, cost control and strategic planning.
How can a technical project manager stand out?
If you want to stand out as a technical project manager, you have to be detail-oriented and skilled at planning and implementing strategies to assist your entire team. One excellent quality of an exceptional technical project manager is the ability to mentor and lead.
What is a good professional summary statement for a technical project manager?
The professional summary statement is the first section that most employers read and must communicate your skills, qualifications, experience and accomplishments. You may also include certifications to enhance your chances of being called for an interview. Consider the following statement:
"Detail-oriented technical project manager with over seven years of experience. Delivered over 16 yearly projects with exceptional strategic planning and implementation skills. Interested in applying expertise in financial technological solutions to ACB Bank as a technical project manager."