Featured In:
Table of Contents
Here are more resources that can help you
Are you eager to fill an open position at your favorite bakery or work under a culinary master? You will need a pastry chef resume that reflects your extraordinary work history, kitchen skills and dexterity as beautifully as the pastries you create.
Pastry Chef Resume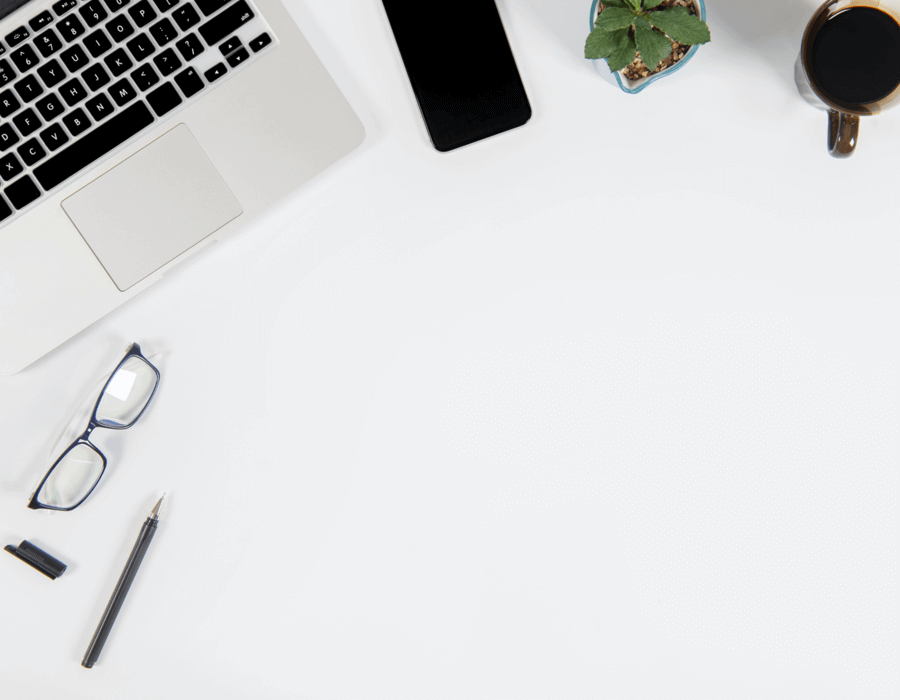 Pastry Chef Resume
It can be difficult to analyze your accomplishments and accurately describe them on a pastry chef resume. We want to help through this informative writing guide paired with real pastry chef resume examples and free templates. Let's start by briefly breaking down the different resume sections first.

A section for your contact information — your full name, contact number, email address and city and state of residence. If you have a private bakery website or visual portfolio, we recommend linking it to your resume.
The next step is to add a section for your opening statement (career objective or summary). This is where you briefly pitch your professional skills and endeavors as an ideal match for an open position.
A work history section to list all your relevant work experiences concisely.
A skills section to list six to eight of your important skills as a pastry chef, depending on the resume format of your choice.
List your educational details in a separate section. You may also add one or two baking certifications acquired during your course of study. If you have more than two certifications in baking or related fields, add a separate 'Certifications and Licenses' section where you list all relevant training programs and short-length courses you have.
Free Downloadable Resume Templates
Prepare to Write Your Resume
Much like baking, you have to prepare your resume's ingredients before you dive into writing. You can start putting together all of the professional experience and skills into neat little lists of information from which you can drag and customize to meet the needs of each open pastry chef position you find.
You can capture the attention of the hiring managers through your opening statement. Use keywords from the job description –– you can spot these by looking for repeated responsibilities or anything noted down in bold or italicized font.
Add skills relevant to the position. If you have little formal baking experience but significant experience as a kitchen staff or are a recent graduate, you can write an objective summary of those transferable skills.
Start listing all of your previous job positions, places and dates of employment and all related responsibilities and accomplishments within each role. You won't add all of this information to your resume, but it'll help you choose the relevant accomplishments associated with a specific position.
Carefully choose which six relevant skills you want to feature in the skills section. We advise you to refer to the job description and list skills matching their requirements.
If you have several years of experience, you can position your education section at the bottom. However, if you are a fresh graduate with minimal experience, you can place the section above your work history section and focus on the relevant academic experience learned.
To make your resume more noticeable, adding relevant keywords throughout your resume is of utmost importance. This will help recruitment software like applicant tracking systems (ATS) scan and positively rank your resume for a specific role and send it to the hiring managers.
Being consistent is the key — make sure you use proper grammar, fonts and spacings. A resume full of errors will make you seem unprofessional. Double-check your resume before you hit the submit button.
You can see how other job applicants apply to jobs using our general resume examples library.
Choose the Right Resume Format
To successfully impress a hiring manager, you need to pick a resume format that highlights your professional strengths and downplays any potential red flags. There are three main resume formats that you can opt for — chronological, functional and combination.
If you possess several years of experience as a pastry chef, the chronological will be a great choice to let the hiring managers quickly scan through your previous positions. Choose this if you rose through the kitchen ranks and want to demonstrate your promotions and long work history.
The functional serves candidates with little or no formal work experience better. This format focuses on significant skills relevant to the position and is great if you have plenty of transferable skills through other culinary jobs or formal training from renowned programs but little practical experience in pastry art positions.
The combination format includes the expanded elements from both chronological and functional format — work experience and skills. If you are a mid-level professional or looking for a career change, this is the ideal format for you.
To learn more about these resume formats and their pros and cons, go through our resume formats guide.
Chronological

Functional

Combination
How to Write Your Resume With Examples
You need a properly written pastry chef resume when applying for an open position in the field. We have designed a perfect guide to resume-writing that will ensure you are all set for your next job application.
1. Add your opening statement at the top.
To make your opening statement compelling, add one or two of your strong skills, followed by your area of expertise and professional goals. There are two ways to write an opening statement — the summary statement and the career objective. If you have been in the industry as a pastry chef for years, you can employ the summary statement, which we'll cover near the end of this section. However, if you have little experience as a pastry chef but have previously worked in the culinary industry, you can choose the career objective or objective statement to convey your professional goals.
Take a look at the two examples of a pastry chef graduate objective statements below:
Poor example:
"Recent graduate, looking for the opportunity to learn the various pastry-making techniques. Passionate about various kinds of pastry style, motivated to learn to make a mark as a pastry chef."
This first example lets a hiring manager know that you have some experience, but doesn't specify the types of pastries you're familiar with such as french techniques, sourdough skills, savory or sweet bakes.
Good example:
"Recent graduate in Baking and Pastry Arts, looking for the opportunity to learn the various pastry-making techniques. With a profound knowledge of the classical style of pastry and gluten-free baking, I wish to gain more practical work experience as a pastry chef."
The second example offers some technical information related to baking skills and accommodating dietary restrictions that help make up for a lack of professional experience. It's a well-written example because it focuses on three essential points:
The candidate's educational qualification relevant to the position.
The knowledge of pastry style and gluten-free baking.
The candidate's professional goals.
If you decide to use a summary statement, here are some tips to keep in mind:
Add one or two skills you have acquired throughout your career as a pastry chef. Ensure that the skills match the employer's requirements.
Add numbers — if you want to make your resume stand out, use quantifiable achievements to add value to your contributions.
Mention your specific areas of expertise, such as your mastery in choux or shortcrust pastry.
For your assistance, we have provided a summary statement example for a pastry chef:
"A passionate pastry chef highly skilled in infusing new techniques into classical French pastry-making methods. Knowledgeable in French, Italian, and American styles of pastry and capable of managing a team of three pastry chefs. Known for excellent organizational and time management skills."
2. An impressive skills section.
Before you get into your work history section, it is essential to list six to eight of your most remarkable and relevant skills. However, when using a functional resume, you're allowed to use additional skills sections known as the summary of qualifications or the professional skills section.
Working with a functional resume, a well-curated skills section is the key. List three skills and elaborate on each of them further by describing tasks and accomplishments.
Let's say you are an intern who acquired significant training in pastry-making techniques, your first skill entry in a functional resume may look like this:
Skills
Pastry-making Techniques
Assisted other pastry chefs in preparing the ingredients for pies, pastries and other baked products.
Prepared gluten-free baked products for customers regularly.
Learned and assisted in preparing filo, puff and choux pastries.
In the example above, we see an instance of a detailed skills section focusing on the kinds of duties performed. In a functional resume, you can focus on the techniques, responsibilities, and products before diving into other related pastry-baking skills, such as managing ingredients.
Like pastry-making skills, several other skills are essential to becoming a successful pastry chef. We separated a few examples of these into soft, hard and technical skills.
Soft Skills are related to how you work or carry out your duties at your workplace. The ability to manage work smoothly will depend on your soft skills. A few soft skills for pastry chefs are:
Adaptability
Time management
Ability to work for hours
Working under pressure
Creative mindset
Conflict resolution
Taking responsibility
Planning beforehand
Organizational skills
Dexterity
Teamwork
Your capabilities and skills in executing a task related to pastries fall under Hard skills. These skills are mostly honed through practice. A list of hard skills essential for pastry chefs are given below:
Baking and pastry-making skills
Knowledge of various baking styles
Ability to bake in large quantities
Pastry decoration
Customer service
Training other chefs
Attention to detail
Kitchen management
New recipe development
Ability to infuse contemporary styles into traditional methods
Lift 50+ pounds
Apart from soft and hard skills, you can also acquire Technical skills to take yourself to the next level. A few technologies and digital tools for pastry chefs are:
Table management systems, i.e., TouchBistro.
Accounting management, i.e., QuickBooks.
Schedule management, i.e., 7shifts, When I Work.
Payroll, i.e., QuickBooks Payroll, OnPay.
Delivery management, i.e., UberEats.
To learn of other suggested skills for the field of culinary arts and pastry chef, visit our Resume Builder now.
3. Curate a comprehensive work history.
The work history section is a crucial part of every resume. Your recruiters want to know what roles you have fulfilled before and how you are qualified for the applied job. Here, you get to add all your work experiences related to your desired position in reverse-chronological order.
Write each of your job titles along with the name of the workplace, location and employment period. Besides duties, focus on achievements under each job title to show how you managed previous roles.
Have a look at the two examples we have provided:
Poor example:
Work History
February 2018 - Current
Pastry Chef | Bloom's Bakery | Middletown, NY
Prepared pastries and other baked goods regularly.
Handled decoration with utmost creativity.
Prepared recipes according to various requirements.
This work history section is not very clear and will fail to land you the job. You need to fill in more details if you want your resume to be as impressive as your pastry-making techniques.
Good example:
Work History
February 2018 - Current
Pastry Chef | Bloom's Bakery | Middletown, NY
Prepared around 90 to 100 pastries, pies, cakes and other baked goods regularly.
Expert in icing cream cheese frosting, buttercream, meringue and fondant.
Prepared recipes according to various seasonal demands.
Here are a few tips to understand how to create a compelling work history section:
Mention the tasks and responsibilities you performed. Bolster these by adding accomplishments accompanied with data or evidence to help hiring managers to understand your technical skills.
Support your tasks, responsibilities and achievements with percentages to make your resume more professional.
While you add skills in the work history section, do not repeat them in other resume sections. You want to smartly include unique skills throughout your resume rather than focusing on the same ones repeatedly.
4. Education, Certifications and Contact Information.
Education
Most pastry chefs only require a high school diploma, although you can impress recruiters with specialized training or apprenticeships. If you want to seek further education in pastry arts, you can get a Bachelor's degree.
Include your educational information at the bottom of your resume. If you do not have enough work experience and want the employers to focus on your academic qualifications, you can place it above the work history section. We also recommend that you showcase additional training and certifications under this section unless you have two or more certifications, which you can feature in a new optional section.
Certifications
We advise you to add a section showcasing your relevant certifications below the education section. A few certificates you can acquire to enhance your employability as a pastry chef are:
French Pastry Foundation Level
Learn the fundamentals of French pastry through this online certification course. You are required to have your own utensils.
Advance Chocolate and Confectionary
Learn about chocolates, fudges and marshmallow rolls in this course that requires no prerequisite knowledge.
If you want to learn the advanced handling techniques of cheese and fruit tarts, check this certification course today!
These specialized techniques can help you appeal to dietary restrictions for vegan customers.
Other courses you can consider as a pastry chef are:
Gluten-free baking
Baking with organic ingredients
Dessert plating
Japanese pastry
Contact Information
You can now complete your resume with your name, location, contact number and email address.
Free Downloadable Resume Templates For Pastry Chefs
Save your time and choose between these amazing downloadable resume templates and personalize to fit your needs.
FAQ
Updated: June 29, 2022
What are the top three skills of a pastry chef?
To become a successful pastry chef, you need many experiences and skills. If you want to make a mark in the culinary world, these are the top three skills you should have:
Flexibility and adaptability to different situations such as limited ingredients or missing staff
Pastry preparation
Physical strength to work long hours and hoist large, heavy trays
How can a pastry chef stand out?
To stand out as a pastry chef, one needs meticulous attention to detail. Baking is chemistry; a slight and unplanned adjustment to ingredients or technique can have a catastrophic effect on the final bake. Attention to detail, precise measurements and creativity can help you stand out from the crowd.
What is a good objective statement for a pastry chef?
Writing an excellent objective statement requires patience, but it can also help you enhance your chances of getting the job. Ensure that you focus on skills that match the job description, what you wish to achieve and contribute. Here is an example for your reference: "Ambitious pastry chef skilled in baking, pastry-making techniques and using various baking tools. Dedicated and passionate to make a mark in the pastry industry by inculcating modern techniques into traditions while maintaining high standards."